Accent AI 2.0 – What's under the hood?
Richard Harrington, photographer and VP of Product Management at Skylum Software, shows us what's different in the latest version of Luminar 3.1.
Learn how the next generation of Accent AI introduced in Luminar 3.1 makes enhancing your images easier than ever. Plus, check out performance and usability enhancements that will make your editing workflow even faster.
Impressed? Don't miss Skylum's special Spring Offer and get Luminar along with the Photography 101 video course by SLR Lounge ($99 value) for just $69. Or get Luminar AND Aurora HDR for $129.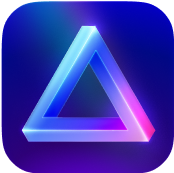 Advanced yet easy-to-use photo editor
view plans