Here are five of our favorite DIY easy-to-do photography hacks to lend some interesting effects to your photography. All can be done on the cheap!
There are a million and one photography hacks on the internet these days, most of which seem a bit iffy or provide effects you can easily create in Luminar. Still, there are a few here and there that can be quite helpful, especially if you're new to photography and don't yet have the budget for lots of fancy equipment. So here are five of our favorite. We hope you enjoy them!
1. DIY Beanbag tripod
This DIY camera stabilizer can be made from any cloth bag. Simply fill it with beans and seal up. This particular one comes to us courtesy of adventure photographer Benjamin Jaworskyj, who uses a type of washrag that you can put your hand in to scrub with. (Obviously, sewing it shut would create a more long-standing result than tape.) When finished you can safely prop your camera on it a various angles.
2. Vaseline Filter
This next hack comes to us courtesy of the Cooperative of Photography, though it's probably been around as long as Vaseline has been around. Simply buy a cheap screw-on clear photo filter and paint on a vignette of Vaseline. Depending on how you paint it, the results can be quite fascinating. An alternative option is to use plastic wrap. Just be sure not to paint any on your actual lenses! And wipe your hands afterwards—no need to get it all over your camera gear.
3. Rope Light Ring Light
You may have already read our blog post on ring lights. If you did, you probably know that buying the real deal can be quite expensive. Never fear, though. You can create a similar effect with just about any lighting element that can be made into a circle. Here, the folks from GMAX studios use an inexpensive rope light to get the fabled ring light catch light effect in their model's eyes. Simply make a hoop of it, place it in front of your model so that it lights up their face, and shoot through the center of the ring. Voila! A circular catchlight in the model's eyes!
4. Cotton Pad Dolly
Here's another hack that's been around as long as there have both smooth floors and tripods. Simply place some (removable) cotton or felt pads on the feet of your tripod. Once there, you can slide your tripod around like a dolly and make smooth panning shots and time-lapse videos…if your floor is smooth. But keep a firm hand on your tripod—it's easy to hit a stitch and plop goes your camera!
(In the photo below from Oren Todoros, the cotton pads are simply placed underneath with no adhesive whatsoever.)
5. Awesome Foreground Lighting Using Foil
With this hack from the creative French photographers of Shootr, you simply crumble up bits of foil and let them rain down in front of the camera to get an awesome foreground lighting effect.
This is by far my favorite of the bunch and produces a number of interesting results. You will need a helper, though, to drop the foil. It will also need some lighting. In this shot, the folks from Shootr have two speedlights lighting up the scene. One providing key light through the umbrella and one aimed at the foil droplets.
As you can see, the results can be stellar.
So there you have it—five of our favorite hacks that we're sure will provide you with some fun and interesting results. If you try them out or have favorite hacks of your own, please let us know!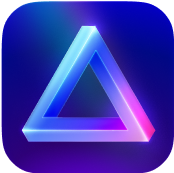 Advanced yet easy-to-use photo editor
view plans