Internationally acclaimed pro travel photographer, educator and Fujifilm Global X-Photographer Elia Locardi shares the secrets behind his most iconic landscape photos.
In this exclusive session, sponsored by FujiFilm, Elia introducew you to his post-processing workflow featuring Luminar 4, a RAW photo editor with AI smarts that all Fujifilm owners with X-series lenses can get for free. Instructions are provided at the end of the training.
We know your time is precious, so in this fast-paced webinar, you get three things:
A brief intro to Luminar;
An understanding of how AI can help you achieve creative results quickly without taking away any control;
How your Adobe Lightroom and Photoshop workflow can be expanded when Luminar is used as a plug-in.<;li>
Finally, Elia covers LuminarAI, which launched on December 15, 2020.
Our Presenter
Elia Locardi
Elia Locardi is an internationally acclaimed travel photographer, writer, public speaker, and educator. Elia, who has been featured by Professional Photographer Magazine, CNet, Wacom, SmugMug Films, Fujifilm, and Fstoppers, began working full-time as a photographer in 2009. Since then he has visited more than 65 countries, flown nearly 2 million miles, and collaborated with companies and brands on nearly every continent. Using a combination of traditional in-camera techniques, targeted times of day, and advanced post-processing and time blending methods, Elia has developed a recognizable style that has become well known around the world. Check out his work.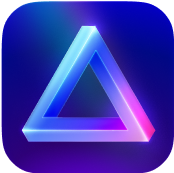 Advanced yet easy-to-use photo editor
view plans