It's "Monochrome Monday" once again - our time to show you cool things you can do with your photos using Tonality. Today we'll explore several creative tips, inspiring you to see where this amazing app can lead you!
It's "Monochrome Monday" - our time to show you cool things you can do with your photos using Tonality. Today we'll explore several creative tips, inspiring you to see where this amazing app can lead you.
As a long-time fan of black and white photography—I love the "roots" idea of the genre—as well as a post-processing junkie, pushing creative boundaries is a regular bit of fun for me. I'll bet a lot of you feel the same way! Whether you're using your smartphone to edit and share photos with FX Photo Studio or Snapseed while in line at the grocery store or if you're down for a deep-dive weekend editing session on a Mac desktop, it's plainly PHUN to see where inspiration can take you.
One of the hallmarks of Skylum's Tonality software is towards giving photographers not only the very best of black and white, but the very best creative exploration tools. In this post, I want to share some of my fav techniques and hopefully inspire you to "step off the edge" too. Specifically, lets talk about (a) speed of exploration, (b) playing with color, (c) custom textures and (d) separation of foreground/background.
SPEED OF EXPLORATION:
The built-in presets of Tonality, coupled with Opacity controls and layers mean that it's super-easy to explore 10, 20, 30 different looks in a few minutes. In years past, the "old" way was to spend time editing towards a creative vision which, frankly, may not have panned out. The "new" way with Tonality is to breeze through a pro-created set of one-click presets to quickly find a direction. At that point, switch over to the Adjust panel and tweak from there!
Here are 6 looks at a recent photo I took at the Salton Sea. Total time: about 1 minute of clicking through presets exploring and meandering towards my favorite direction (see below).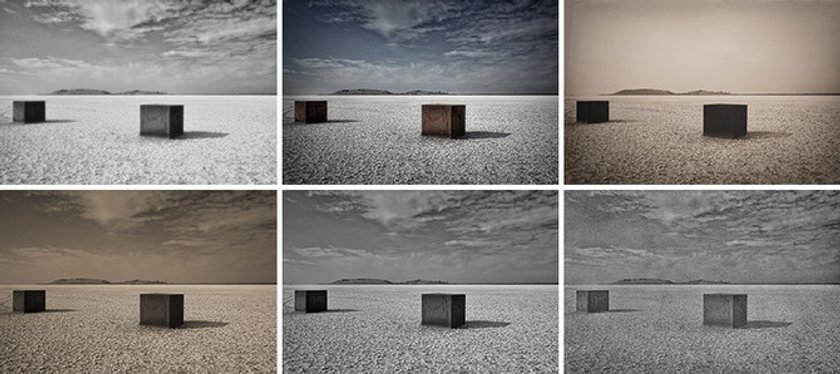 PLAYING WITH COLOR:
"What?!!" you say? Color in a black and white app? Yep, when we designed Tonality we were really aware of the cool "bleach bypass" look of films like 300, or the gritty images popularized by our good friend Joel Grimes. Tonality can easily allow you to reveal colors based on color channel—no messy brushing!—and the results are excellent. I felt like one of the variations above shot begged for a bit of color to give it more interest and grit.
CUSTOM TEXTURES
I've been pretty satisfied with the default set of textures in Tonality for a long time. Still, after downloading some of the cool texture sets from the Skylum Marketplace, I was inspired to shoot and create my own textures. In this photo, I've applied a texture at +30% strength. What do you think I shot for the texture?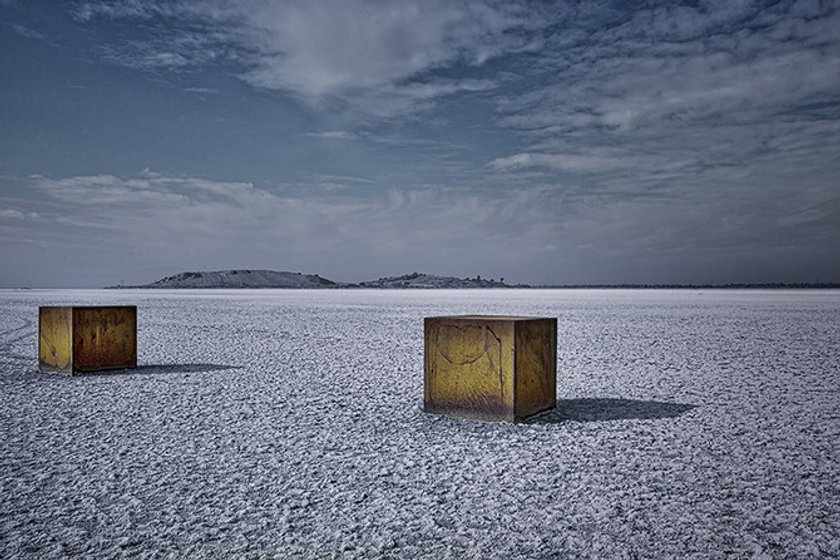 Leave your best guess in the comments.
Whoever gets closest first will get a $15 Amazon gift card!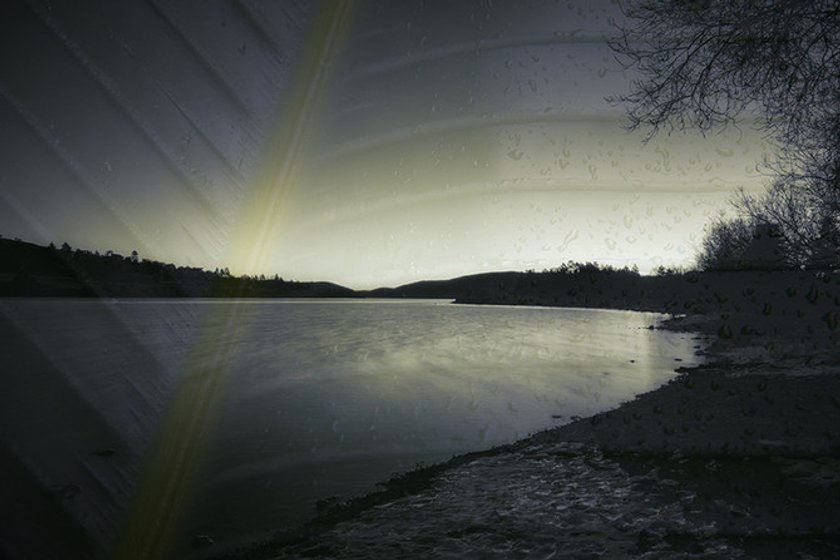 SEPARATION
Ok, this is a bit advanced, but I loved the result. My daughter is a fantastic tap dancer and I shot her last year at the annual Del Mar Fair here in San Diego, CA. The grandparents were satisfied with more "normal" shots, but I yearned for something a bit more dramatic. I knew that Tonality's color controls and layers would allow me to literally separate the dancer from the background. Here's the final result: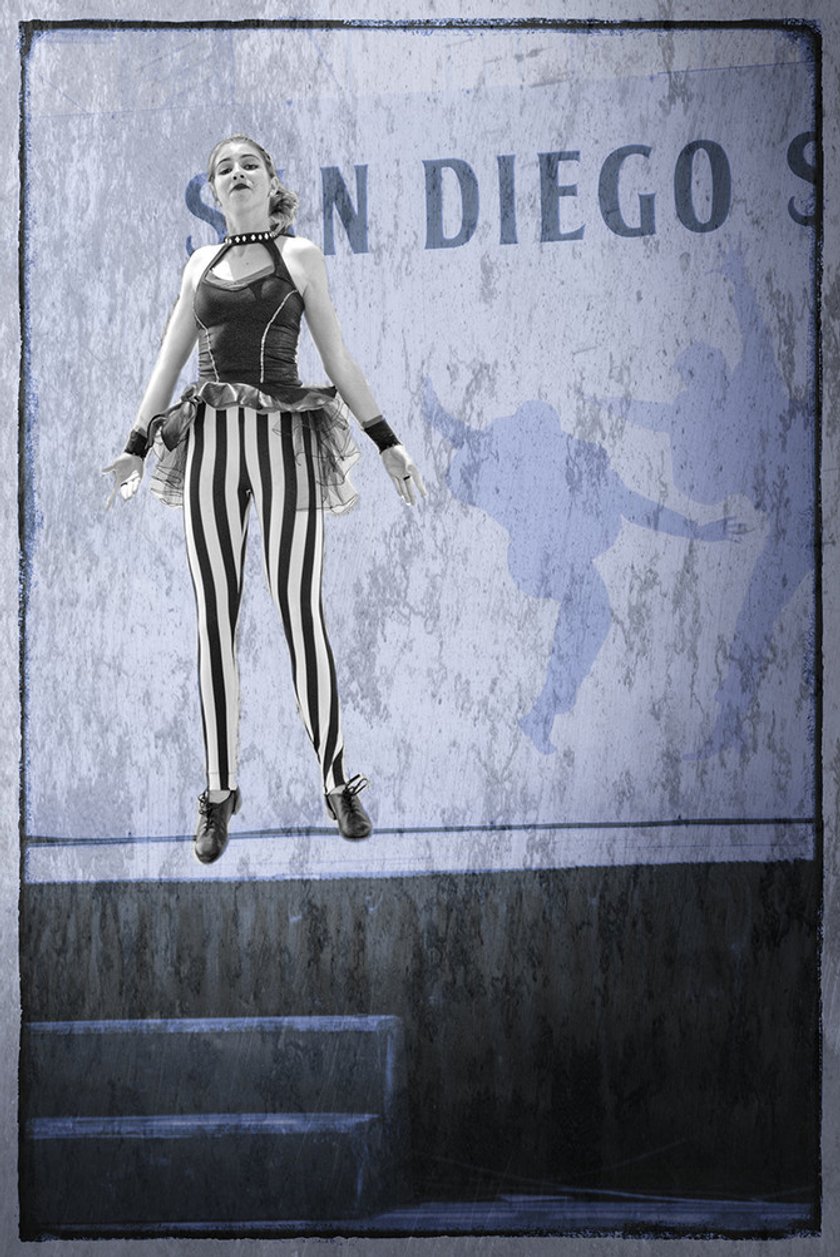 Here's how I did it:
Step 1: Create a new layer and use the split-toning feature to colorize the background. In this case, I went with two blue tones, then added a Metal texture.
Step 2: Create a new layer, choose to use the Original Color Source (feature available only in the Pro version), and then masked the dancer so that she is highlighted in black and white.
Step 3: Create a new layer and apply finishing touches like Vignette, Lens Blur and a frame.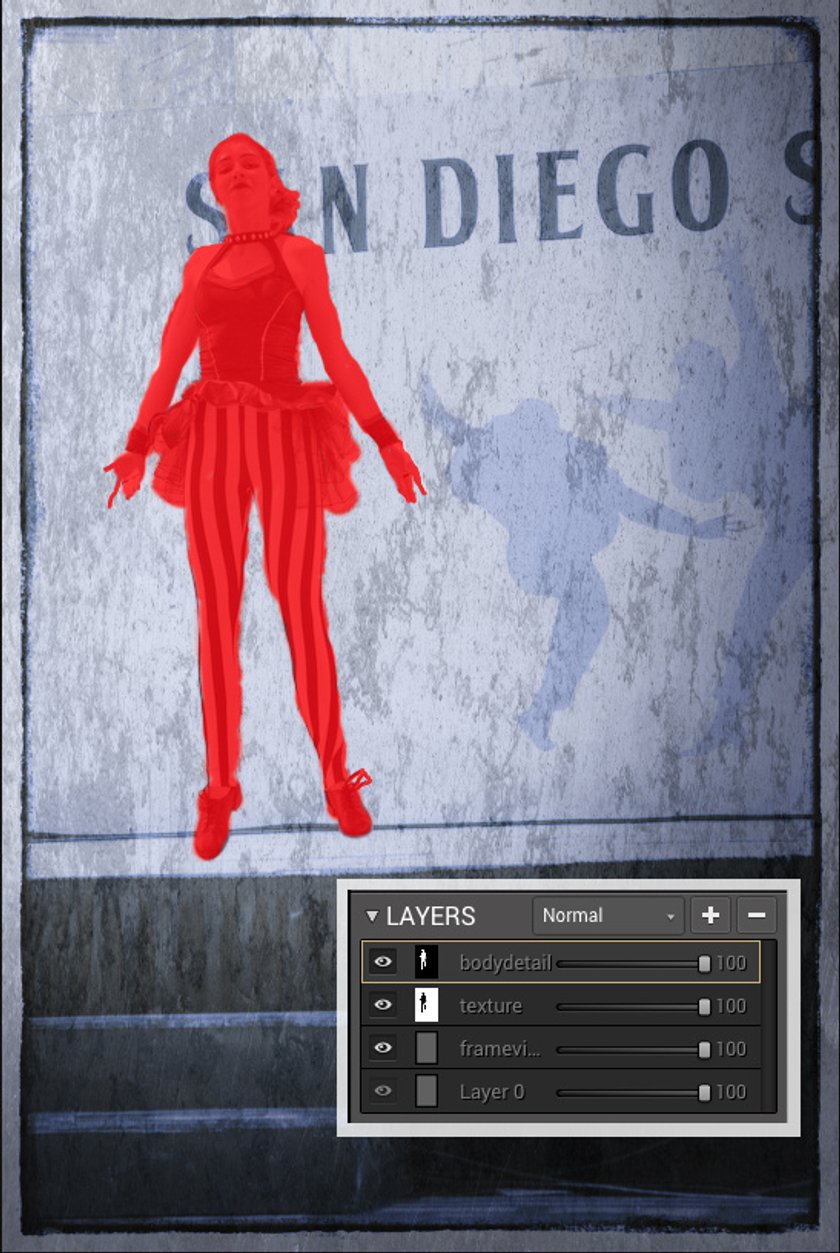 At the end of the day, beauty is in the eye of the beholder. The great thing about Tonality and the other Skylum apps, is that creative exploration is encouraged through the use of easy-to-use, speed controls.
If you haven't tried the app yet, download a Trial version and run it through its paces on your own images. And, don't forget: when you achieve a look you like, be sure to save it as a Custom Preset so you can use it on other images with one click! Share your results on our Skylum Photography Group on Facebook—I added a few photos to the Group to show you even more creative looks and we'd love to see your images too!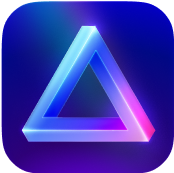 Advanced yet easy-to-use photo editor
view plans