Enter to win the Red Bull Illume trophy and get your works printed in a limited edition photo book.
Every year, Skylum partners with Red Bull Illume Image Quest to bring you the Creative category. This is a special category for artists with a talent for digital and/or production enhancements. If your works have the power to inspire others, this is a once in a lifetime opportunity for you!
Push the boundaries of your imagination
Сompete with the world's best outdoor sports photographers and content creators. Submit up to 10 images that have been enhanced digitally or in post-production at http://redbullillume.com/ by July 31. Be sure you also publish them on your Instagram feed, tagging @redbullillume and using the hashtag #rbi21submission. Find out more at the contest website and start the creative process using LuminarAI!
What's next?
Fascinate the jury with your works and get them printed in a limited edition photo book, meet incredible artists for creative collaborations, and get awarded with a coveted Red Bull Illume trophy. The total value of prizes is more than €200,000, and we believe your photos are worth the honor!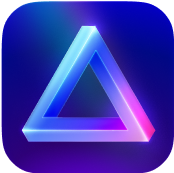 Advanced yet easy-to-use photo editor
view plans