Check out what a photographer can expect from WWDC 2017!
The tech community turns its eyes eagerly towards California next week as Apple kicks off its annual World Wide Developers Conference. CEO Tim Cook will kick things off with a keynote address that will introduce the changes coming later this year to Apple's family of operating systems. We can even expect to see a few highlights that will shape photography.
What is WWDC?
As its name suggests, WWDC's singular focus is on software developers. Apple depends on a thriving ecosystem of third-party apps to enhance the value of its products - and its bottom line. Timing, however, is a challenge. Apple needs as many apps as possible to support new operating system features the minute they arrive on customers' devices. But developers need time to write and test their code before they can update their apps.
WWDC gives app developers a much-needed head start. Over the course of four days, the developers will attend workshops where Apple's engineers - the people who write the operating system - explain the new features inside and out. Developers get to question Apple staffers directly to better understand the nuances of their design decisions.
WWDC gets Apple's entire app community heading in the same direction. That is why so many app updates are ready the day our iPhones and iMacs get an updated operating system.

Not just for developers
WWDC has a lot to offer people beyond the developer community. The technology press will digest the arcane lessons from the workshops to give everyone else a sense of the direction Apple, and the rest of the industry, is heading over the next year or more.
Changes announced at WWDC can herald long-term shifts in Apple's product lines. For example, its next-generation Apple File System (APFS) first appeared at WWDC 2016. Optimized for today's solid state drives, especially for mobile devices, APFS is faster and more efficient than the 30-year old file system it replaced. Developers spent nearly a year working with the beta code and providing valuable feedback before Apple rolled it out to iOS, tvOS, and watchOS devices last March.
Apple prefers to focus attention on its software news at WWDC. However, there are times when it presents a chance to introduce new devices as when a new operating system feature depends on new and improved hardware. Apple has also used WWDC and the following weeks to introduce relatively minor updates such as a switch to new Intel processors for its iMac or MacBook product lines.
What to expect at WWDC 2017
Speculation runs rampant in the technology press as WWDC approaches. Unlike the rumors surrounding hardware announcements, little of the speculation about operating systems has much basis on facts. Apple's production of a new iPhone depends on a global network of contractors. Inevitably someone in that web will slip details to the press. Apple's operating system development, on the other hand, happens almost exclusively behind the walls of its headquarters. They do not leak.
One thing is certain: this year is the iPhone's 10th anniversary. The announcements Apple plans to make later this year will shape, subtly, the agenda at WWDC. Apple will not announce features that today's products do not support. After all, developers need hardware to test their code. That may mean we will see new hardware announcements for the first time in several years.
Here is a rundown of some of the rumors swirling around this year's WWDC:
iOS
The no-spoilers-at-WWDC rule means we will only see new iOS features that the existing iPhones support. The big news will come in a few months when Apple announces the anniversary iPhones. Analysts' predictions for WWDC include a 10.5" iPad Pro to bridge the gap between the 9.7" and 12.9" Pros. Refinements to the Apple Pencil would deliver smoother and more accurate performance. Improvements to make Siri more like Amazon's Alexa would let Apple introduce a speaker device to compete with the Echo.
On the software side, Tim Cook has spoken often about the importance of augmented reality to Apple's future. Industry watchers predict that the company may integrate AR into the iPhone camera. The new software would recognize objects, people, and places to automatically generate metadata.
Dark Mode, now available on the AppleTV, may arrive on iPhones and iPads. It generates a dark background that makes apps easier to read at night. Developers have already found the code in beta versions of iOS so this should be an easy update for Apple.
While iPhones are very personal devices, the shared nature of iPads makes them good candidates for multiple user accounts. Professional photographers could create a business profile to edit images and handle email and then switch to a secure profile when they hand the iPad to a client to review images.
FaceTime could get upgrades that make it more competitive with services like Skype. Multi-user sessions and screen sharing would be especially useful for presenting photographs to family or clients.
macOS
Industry-watchers expect Apple to refresh its iMac, MacBook, and MacBook Pro lineup to Intel's next-generation processors. Earlier this year Apple revealed that the next Mac Pro will not arrive until 2018. The iMac line will adjust to meet the needs of pro users this year. One rumor suggests that a high-end iMac will support Xeon processors, 64GB of RAM, and a 2TB solid state drive. Long-suffering fans of the Mac Mini will no doubt hope for news, but whether Apple will show them any love is anybody's guess.
Expect to see macOS become more iOS-like with the introduction of features like voice-activated Siri, Dark Mode, and APFS. Advanced photo editing and management features lost when Apple discontinued Aperture may start to appear in Photos.
A long standing part of everyone's wishlist is for Apple to do something - anything - to fix iTunes. The bloated software tries to do too much and does none of it well. Most Apple-watchers hope the company finally breaks the program into separate apps that just work.
watchOS
Apple refreshed the Apple Watch in September 2016. Wearable technology continues to improve fast enough that most industry insiders expect a third-generation Apple Watch sometime this year. Possible features include 4G wireless and a FaceTime camera. An Apple Watch announcement may be big enough, however, to justify its own event so stay tuned.
tvOS
Introduced 18 months ago, the fourth-generation Apple TV may require an update this year. It is one of the few media players remaining that do not support 4K UltraHD video or high dynamic range output. Given iPhones and iPads can record 4K video, and prices of 4K televisions continue to fall, a fifth-generation Apple TV could be announced next week. Possible software enhancements include multiple users, picture-in-picture, and the long-rumored video streaming service.
What can photographers get out of WWDC?
Photography plays such a central role in the success of Apple's products that there is always something new for photographers. Take last year's WWDC, for example, where Apple had a dedicated session on iOS Photography. Other sessions dove even deeper into features that matter to photographers:
Apple extended support for wide color gamut displays beyond the Mac to iOS devices. When Apple announced the 9.7" iPad Pro several months earlier, it did not mention this feature. It was only at WWDC that the public learned it would capture and display richer colors. Apple unveiled the iPhone 7 and 7Plus, both of which include wide color gamut displays, a few months later.
RAW capture and editing addressed a request iPhoneographers have made for years - the ability to work with more than the iPhone's in-camera JPEG's. App developers learned how to write code that captures and processes the original sensor data. All iPhones and iPads with a 12MP camera received this capability three months later with the release of iOS 10.
Expect Apple's photography announcements to focus on foundational technologies like these. The real news will come in a few months when app developers unveil the amazing new capabilities these technologies make possible.
We asked PhotoJoseph, the photographer and educator behind PhotoApps.Expert and the daily live YouTube show "PhotoJoseph's Photo Moment" on YouTube.com/PhotoJoseph, what photographers would like to see in the new macOS and iOS:

In the next and future generations of macOS and iOS, I'd like to see Apple return to focusing on features and capabilities that the advanced enthusiast and pro photography market needs. Photos is a solid DAM and iCloud Photo Library is a superb tool for having access to all of your photos anywhere and everywhere. But it's lacking even some of the most mundane features that advanced users need, making it unusable for many of us.

Top capabilities I'd like to see include:

1. Expanded metadata support — Star ratings, color labels, A.I. keywording, IPTC support (including templates and apply on import).

2. Batch processing/editing — Editing tools and techniques are good today when working on a single photo, but are far too cumbersome for anyone editing dozens or hundreds of photos in a session.

3. In-app integration of third party apps — Adding third party capabilities via adjustment "bricks" instead of having to move back and forth between apps would speed the workflow tremendously.

4. On the more consumer level, currently, families can't share photo libraries without logging into each other's iCloud accounts. Family sharing is critical to any multi-person household. This would also greatly benefit a photographer/assistant workflow.
How do I get to WWDC?
WWDC is so popular that tickets for WWDC 2013 sold out in a little over one minute. Since then, Apple has used a lottery system to give all developers a chance to buy tickets. Developers had until the end of March to register. A few hours after the deadline, the lucky winners received an email from Apple. Then they had to pay $1600 for the tickets. Then they had to reserve hotel rooms and book flights to San Jose, California.

If you are not among the lucky few, you can still see the WWDC presentations without spending so much money. Apple needs to prepare as many developers as possible for the new operating systems. Rather than limit access to the lucky few who can attend WWDC, Apple streams the keynote and all of the workshop sessions.
How to watch WWDC 2017?
Anyone can watch a live stream of the keynote on June 5. It starts at 10am locally in California (5pm GMT). Apple has released a WWDC app that will stream video to your iPhone, iPad, Apple TV, and Apple Watch. You can also stream the presentations from the Apple developer site. (Pro tip: Use the Safari browser. Chrome will not work.)
Even if you are not a developer, watching the WWDC keynote addresses will give you a high-level view of Apple's direction. You will get a first look at the new features that will land on your Mac or iOS devices later this year. And you will get a sense for how Apple's devices will continue to shape photography.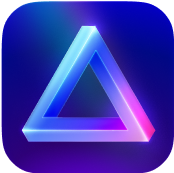 Advanced yet easy-to-use photo editor
view plans