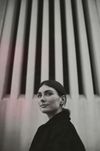 Como londinense, quería crear looks que representaran tanto lo que los londinenses ven como lo que sienten: elegante, urbano y expansivo. Desde negros oscuros y profundos hasta colores cálidos y soleados, estos son los looks que uso en mis fotos.
Mis especialidades son los documentales de larga duración, los retratos y la fotografía callejera, y en eso me basé para crear este pack de Looks. Después de años de trabajo y práctica, he establecido mi icónico estilo en blanco y negro, con sombras profundas y resaltes soplados. El contraste entre ellos es lo que hace que este estilo sea tan cautivador.
Otro estilo que adoro es el cinematográfico, que es genial tanto para los retratos como para la fotografía callejera. En esta colección de Looks encontrarás algunas variaciones de este estilo que complementarán perfectamente tus fotos.
Estos 12 Looks me inspiran a crear más, y espero que hagan lo mismo para ti.
Bocetos de película en blanco y negro - Consigue una estética clásica de película en blanco y negro que es arenosa y brutal.

Retrato Desaturado - Haz tus retratos oscuros y poderosos dejando caer el color y empujando el contraste.

Foto de la calle documental - Consigue una clásica mirada documental de las calles de Londres para una sensación atemporal.

Film Colour Look - Me encanta filmar películas, así que he creado un Look granulado de colores para imitar la película, con tonos de piel cálidos y colores profundos.

b>Flat Grainy Black and White - Utiliza este Look para conseguir un bonito look plano en blanco y negro. Así es como veo Londres: plano, sombras profundas y negros, y granulado.

Hora Dorada - Este Look empuja los fuertes y profundos tonos soleados realzando los naranjas y amarillos para hacer imágenes cálidas y oníricas, como cualquier hora dorada.

Alto Contraste Blanco y Negro - Logra mi estilo iónico en blanco y negro con sombras negras profundas, resaltes soplados, y un hermoso y profundo contraste entre los dos.

Soft Glow Street - Este look es asombroso para tomas suaves, ya que reduce el contraste y el color y aumenta los tonos cálidos para crear un efecto de brillo de ensueño.

Soft High Contrast Black and White - Piensa en esto como un filtro Instagram malhumorado sobre los esteroides, aportando una estética cinematográfica icónica.

b>Soft Portrait Film Look - Crea un cálido aspecto de película onírica en cualquiera de tus imágenes de retrato, tirando de las sombras para añadir profundidad.

Soft Portrait - Este es el clásico aspecto de un retrato suave, con colores cálidos con un filtro para crear un aspecto simple y hermoso que hace hermosa cualquier imagen.

Soldadura - Cambiando ligeramente la temperatura y bajando el contraste hace que este aspecto sea descolorido pero hermosamente cálido, como el frente de la playa.