Lightroom presets can streamline your workflow and help you create a professional photography portfolio in no time. This list of the best free and paid Lightroom presets will help get you started.
Have you ever wished you could make your photographs pop with a simple click of a button? Luckily, Lightroom makes this easier than ever. A simple internet search will come up with thousands of Lightroom presets, ranging from simple black and white to high contrast to vintage. Some can be downloaded for free, while others cost a small amount. Yet once you own the best Lightroom presets, you can use them over and over again to create consistency in your images. Some presets are designed for specific types of photography, such as weddings, portraits, or landscapes. Others can be applied to a wide range of subjects.
Free Lightroom Presets
They help speed up the editing process. If you don't have tons of time, top Lightroom presets are a great way to quickly edit volumes of photos. Skylum comes with the best Lightroom presets available, including Film Noir, Lush Details, and Moody Movie.
You can find more in the Luminar Neo Marketplace to make the editing process easier. Check out awesome presets from Cinematic Color Looks and Capture Your Wanderlust packs.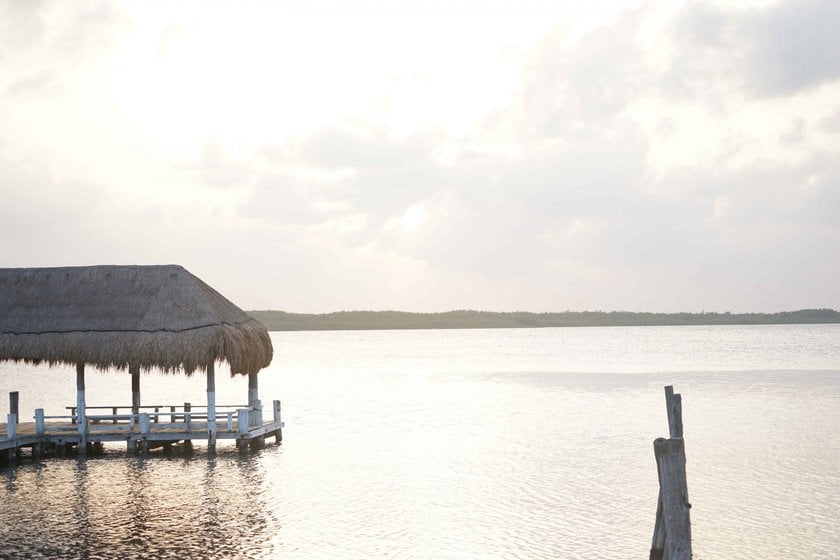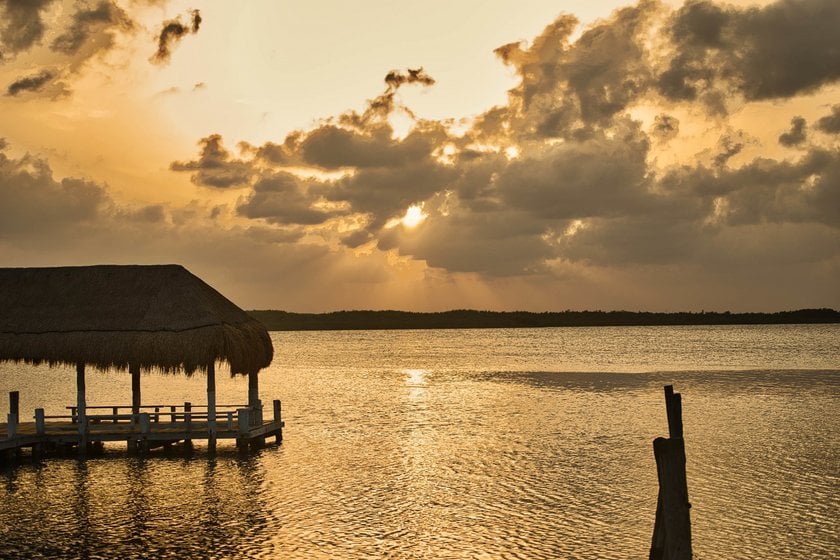 This collection of the 10 best photography presets allows you to transform your photographs into timeless black-and-white images with the click of a button. Choose from matte, HDR, and old film, soften skin, improve clarity, and more. These presets are perfect for any type of photography, from weddings to landscapes.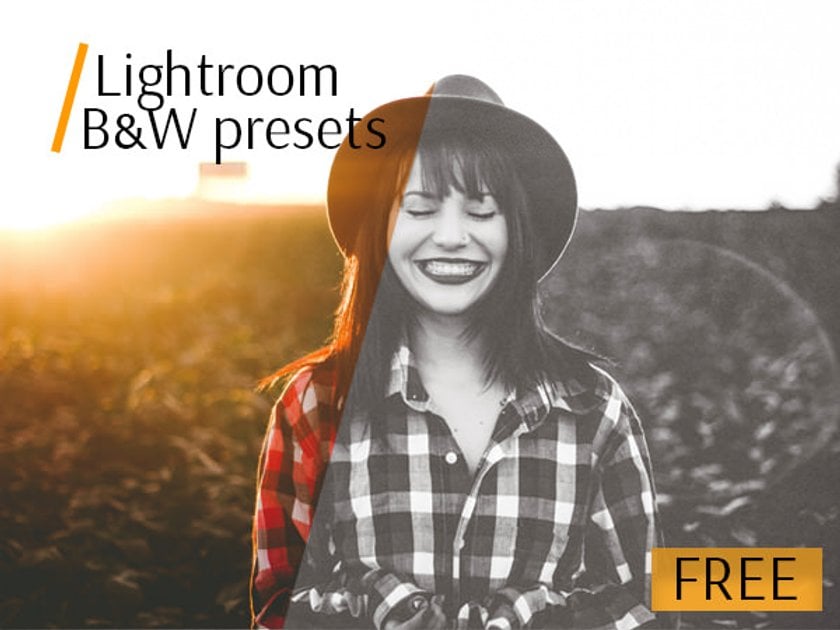 This beautiful collection will give your photographs gentle pastel tones no matter the lighting conditions. This most popular Lightroom presets are great for wedding and portrait photography, as they add soft, warm tones while smoothing skin.
These matte presets instantly make any photograph look as if it was printed on matte paper. This collection is especially useful if you want to soften your shadows, slightly wash out your colors, and add a dreamy, atmospheric feel to your images. With Matte Lightroom Presets, all of the blacks will have a slightly faded quality.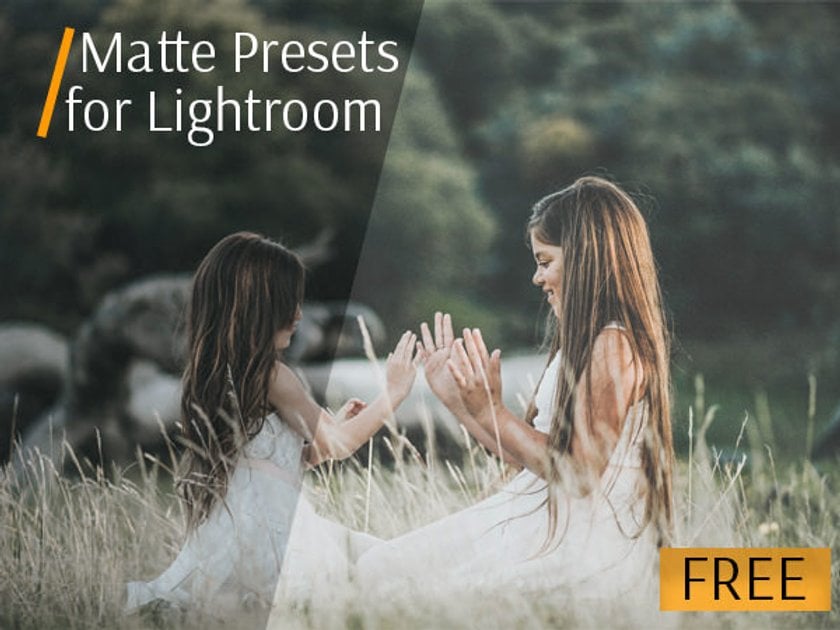 This bundle instantly boosts color, improves skin tone, and increases contrast without making images look overdone. BeArt instantly brighten images while making them look crisp and clean.
One of the best Lightroom preset packs is great for all styles of photography, from portrait to landscape.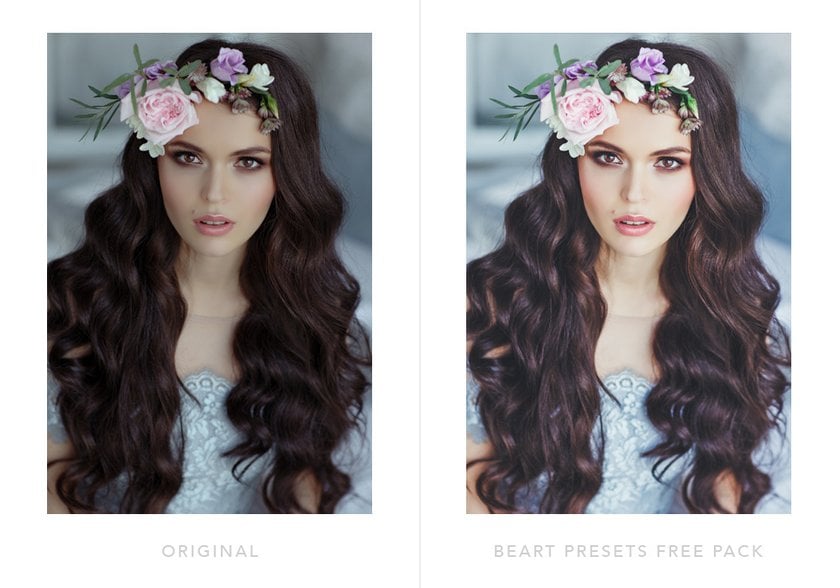 Ten different urban collectionsare great for those looking to add clarity to their images without resorting to HDR. These are best used on grungy, street-style photographs, as they instantly boost clarity and contrast.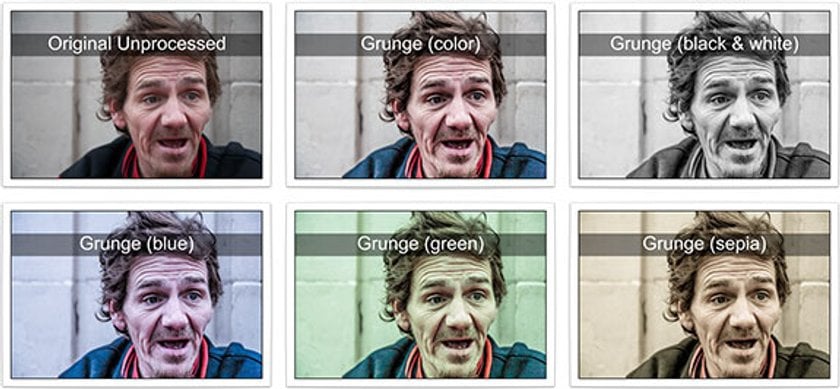 Fifteen different Lightroom presets will instantly add a new dimension to your portraits. Choose from a variety of looks, from muted, matte tones to a boost of contrast and color.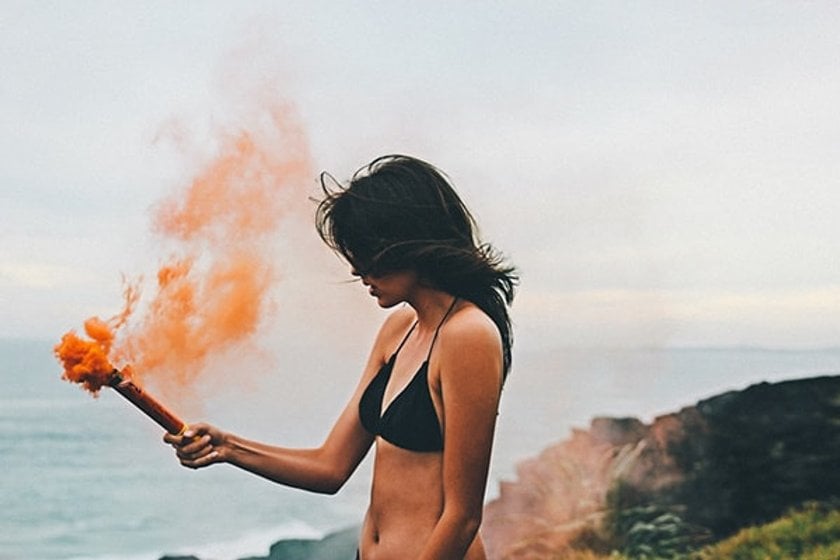 One of the best presets for Lightroom adds a unique pink color to skies while decreasing contrast and adding moody tones. It is especially suited for landscape images shot on cloudy days, although it could also work well for dramatic portraits.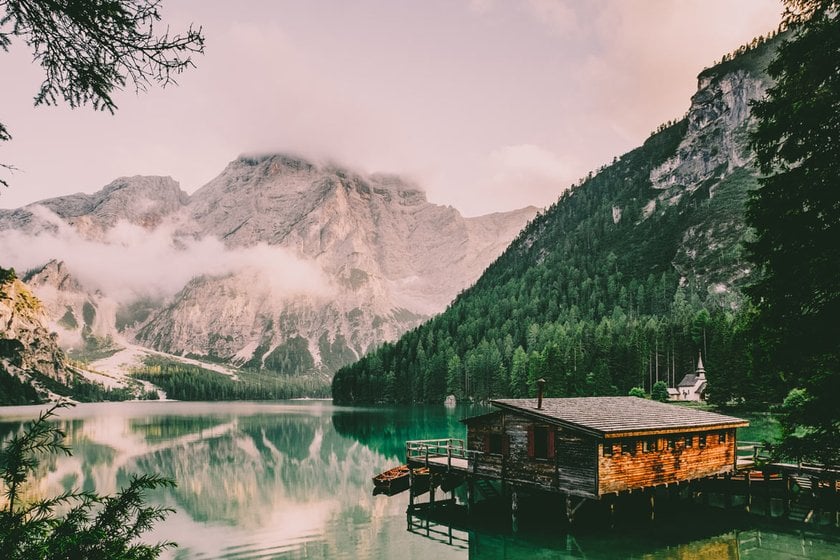 This preset instantly gives your photographs a bold, vintage feel without going over the top with contrast and color. Inspired by old film stocks, Luc Besson instantly adds a slight film grain, a boost of contrast, and deep, moody tones. It's great for landscapes, food photography, and portraits.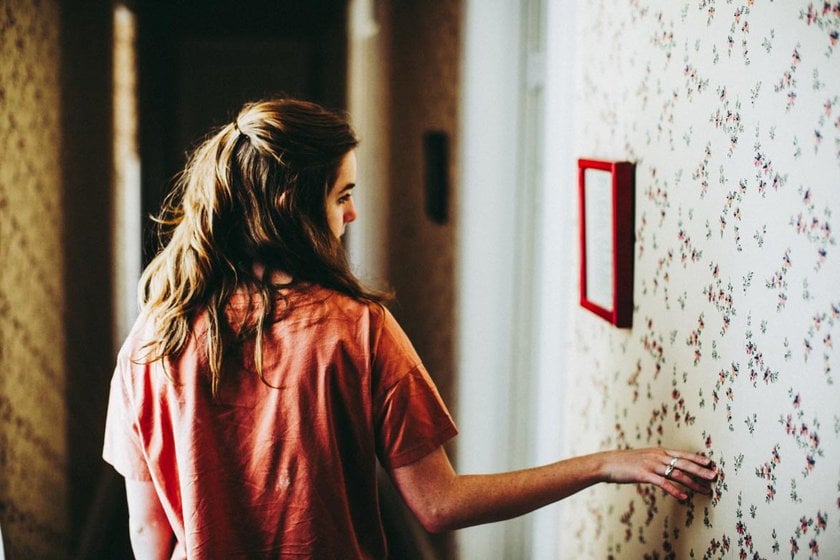 This pack was specifically created with travel photography in mind. This Lightroom popular presets are perfectly designed to make your photographs – especially landscapes – pop by adding a wonderful glow and warm tone that instantly improve your images.
Let's Get Lost is every small business owner's dream. With one click you can instantly transform your photographs into clean, crisp, hipster-style images that look like they were taken directly out of a magazine. This versatile preset is great for any style of photography.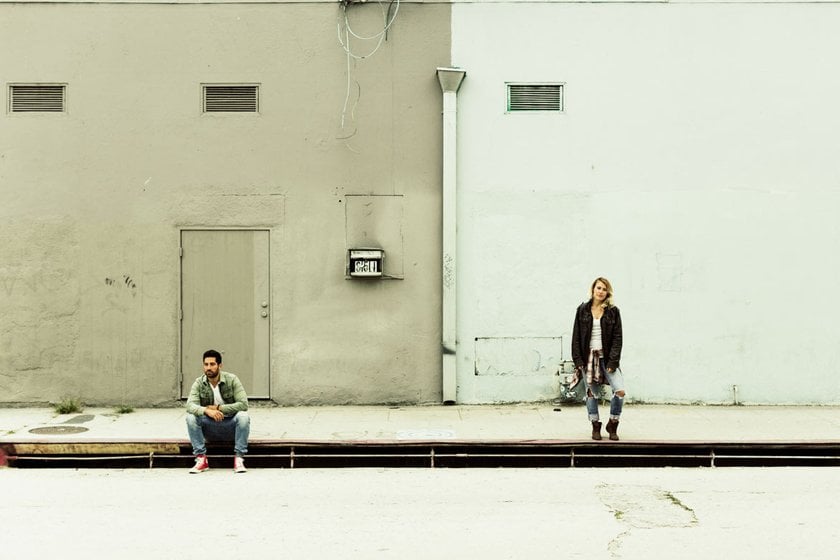 Designed with landscapes in mind, this preset makes your images stand out from the crowd. It enriches colors, improves clarity, and brings out details you didn't even know existed.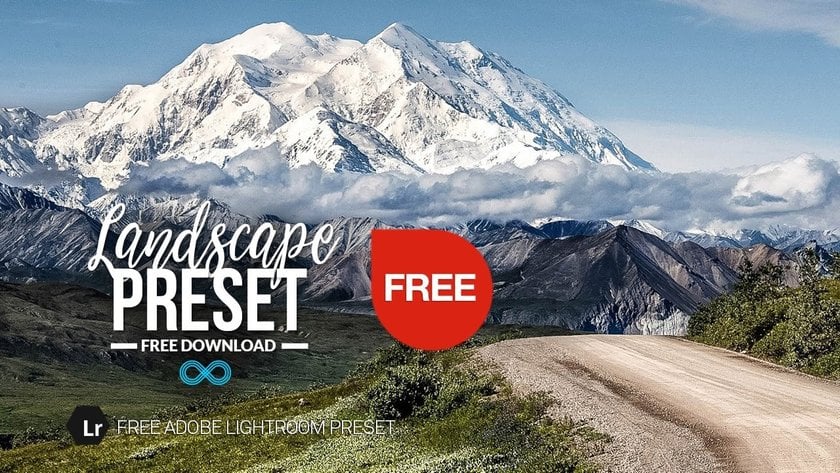 Instantly lighten any image taken outdoors. While this is best used on landscape images, it can also work well for portraits and still lifes. This Outdoor Lightroom Preset brightens photographs, improves color tone, and gently boosts contrast.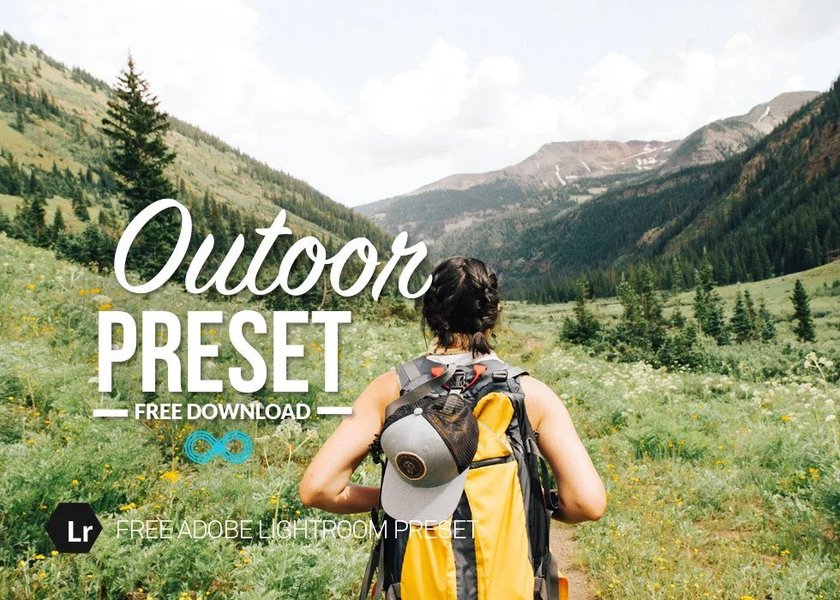 It instantly transforms your portraits into images straight out of a fairy tale. A simple click will boost contrast and desaturate certain tones so you're left with a mix of red, orange, and blue.
If you're looking for a simple way to boost your images without tweaking the tones too much, this preset will become your go-to. When your SOOC images are looking dull, simply use this preset to instantly brighten and increase contrast. The Wedding Contrast Preset is best used on images that aren't too bright or saturated.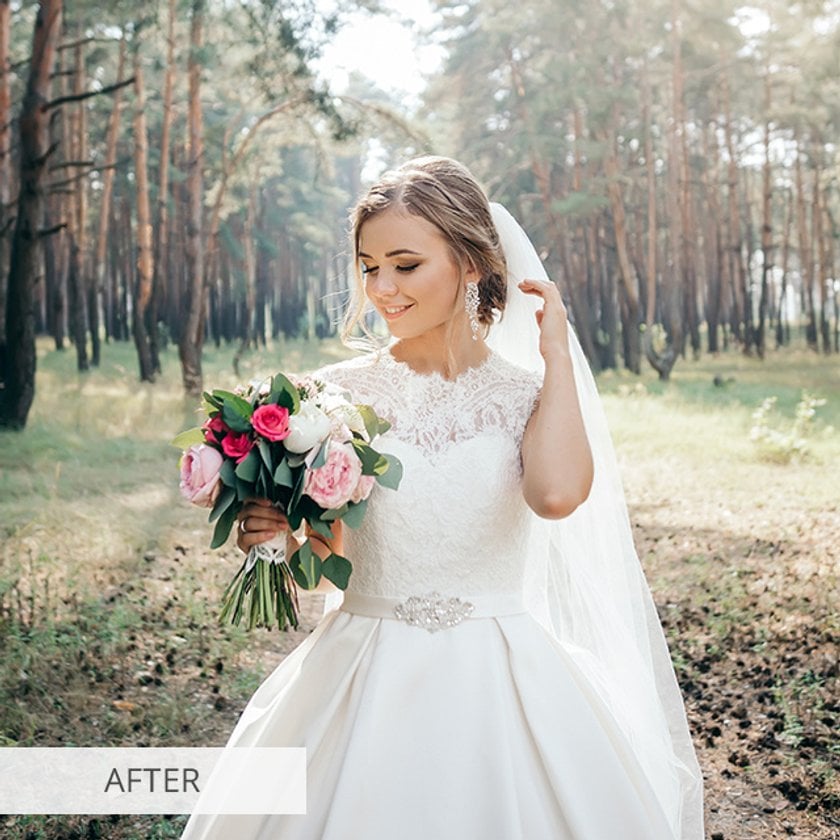 This is the ideal preset for photographs that should have a lot of colors but seem to be lacking. It instantly boosts the vibrance, slightly increases the saturation, and crushes the blacks so the contrast isn't too intense.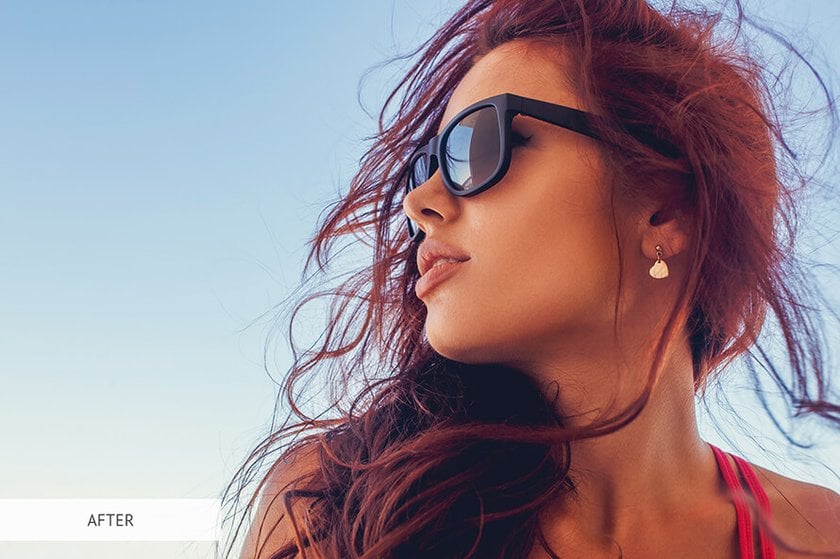 It can be hard for a photograph to do justice to an incredible landscape. If you haven't managed to capture the perfect image, these presets will help you bring your photographs to the next level. This collection of 35 cinematic presets will create images that look like they're stills from a beautiful film.
This preset is great for those who want to create a consistent look in their portfolios. Whether you're shooting weddings, landscapes, or flat lays, the Sweet Tones preset gives you beautiful crushed blacks, a matte finish, desaturated colors, and increased purple and pink tones.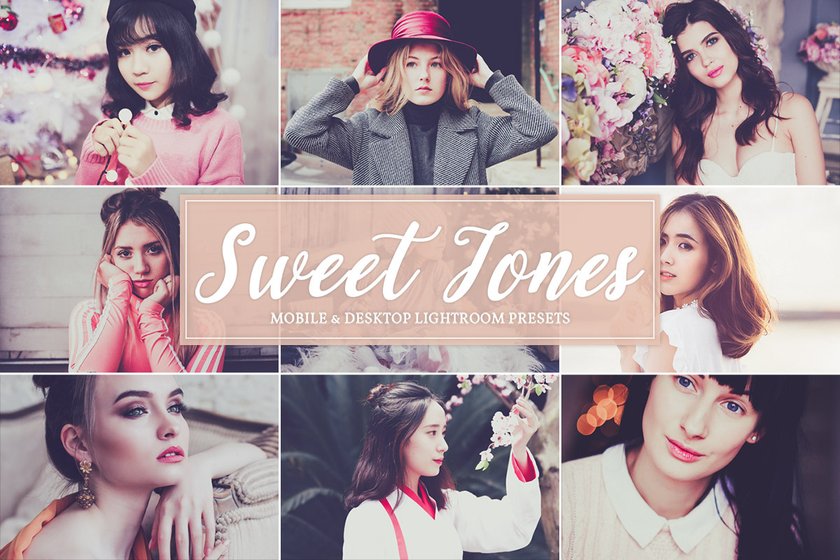 The Lifestyle Blogger preset is the perfect all-around preset. It instantly brightens, warms, and slightly desaturates an image to gently bring out the best in the subject.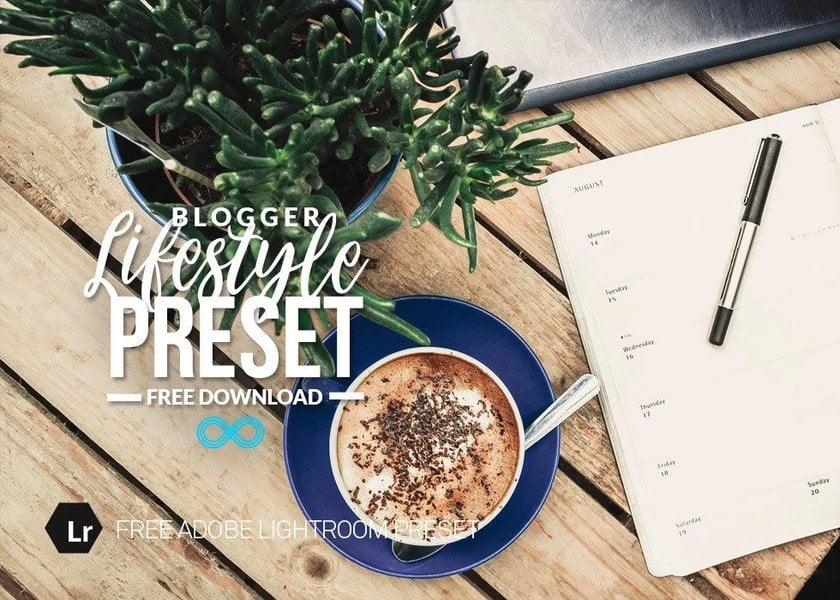 If you're looking to increase warmth, slightly boost contrast, and reduce highlights, look no further. The Travel preset was made with landscapes in mind and boosts clarity and vibrance while gently decreasing saturation.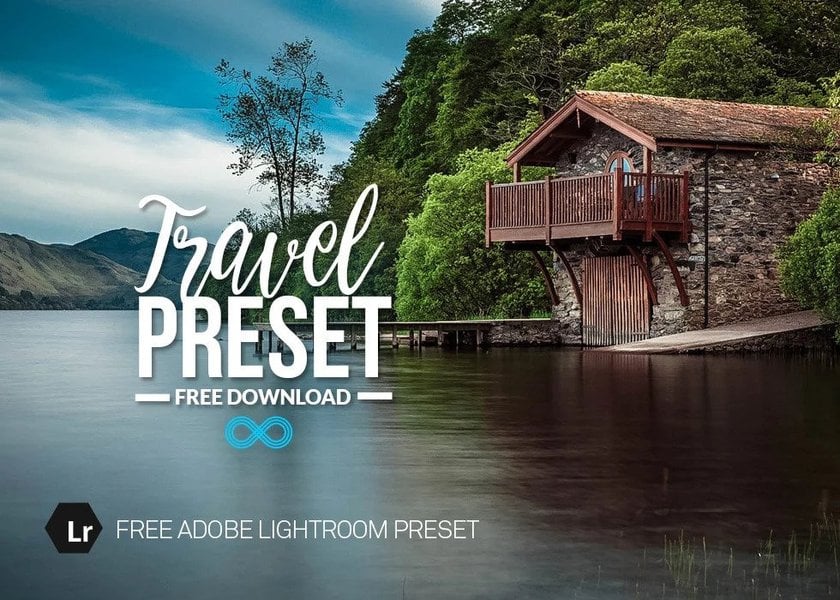 This preset is a great way to gently improve images without looking like you slapped a filter on them. It was created to mimic the look of Kodak Ektacolor Pro 160 film and adds a little bit of contrast, clarity, and vibrance.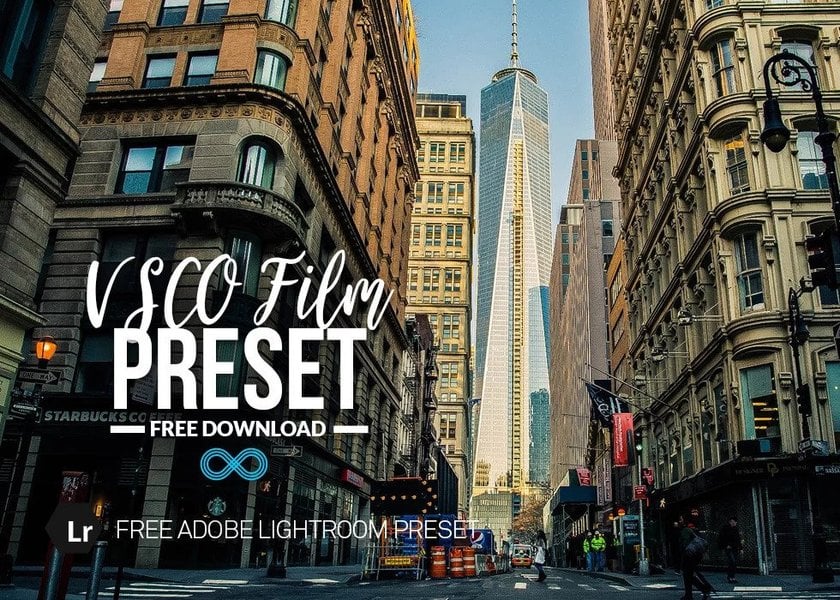 The Santorini preset increases the brightness of whites while adding pops of vibrant blue and gentle red tones. This preset is best used on landscape images that include a body of water. It's bright, bold, and summery.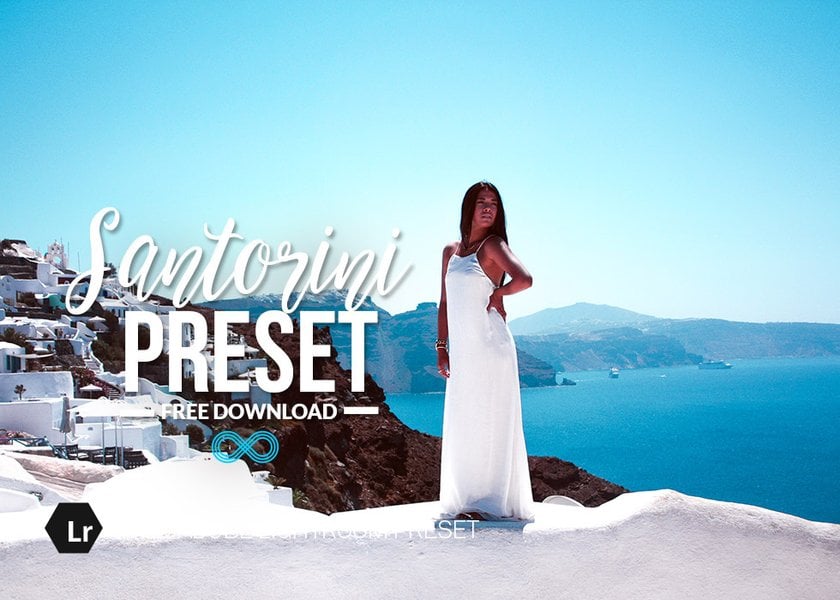 The Studio preset is a great choice for fashion and portrait photographers who want their images to have a dramatic flair. It instantly increases contrast, improves color tones, and creates a moody atmosphere.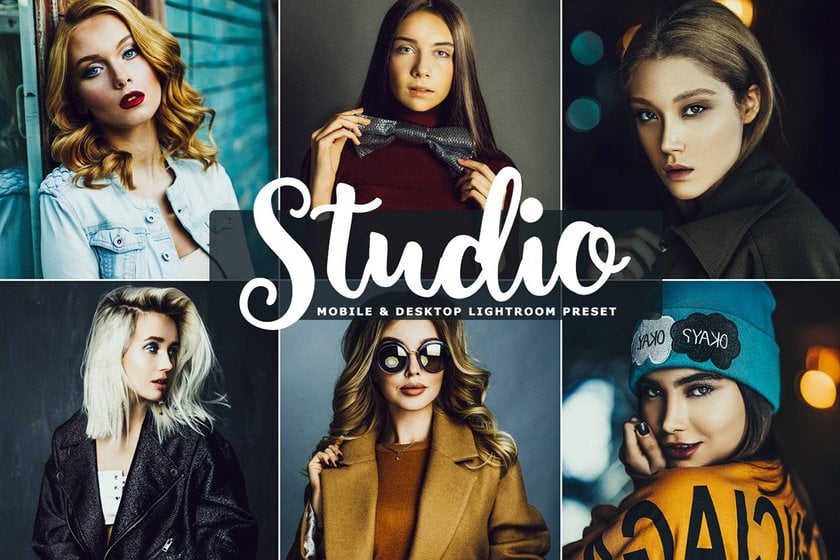 Instantly make your photographs look like they were taken straight from the pages of National Geographic. The Birds & Wings boosts brightness and contrast while improving color and smoothing imperfections. While it makes wildlife images pop, it is great for all types of photography.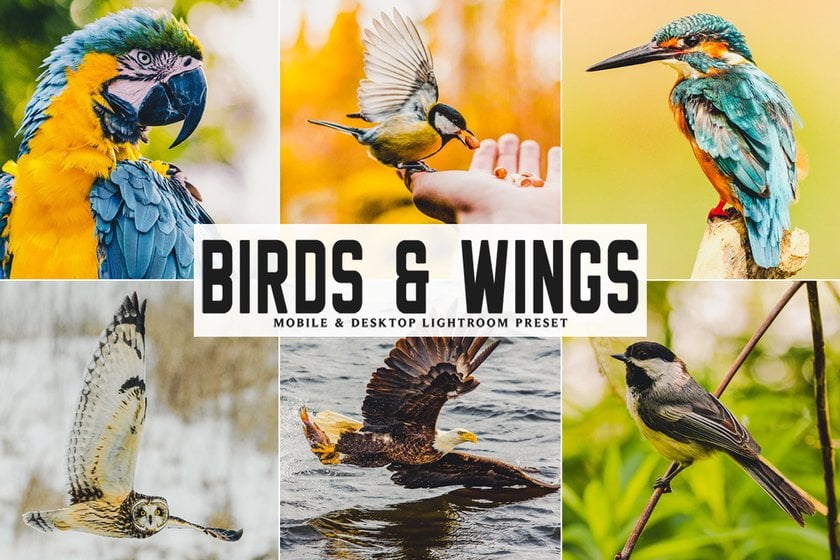 Paid Lightroom Presets
Boho presets are great for creating amazing contrasting photos both at home and outdoors. Warm terracotta tones and light green tones prevail, which will make your photo look great. Includes 10 mobile and 10 desktop presets.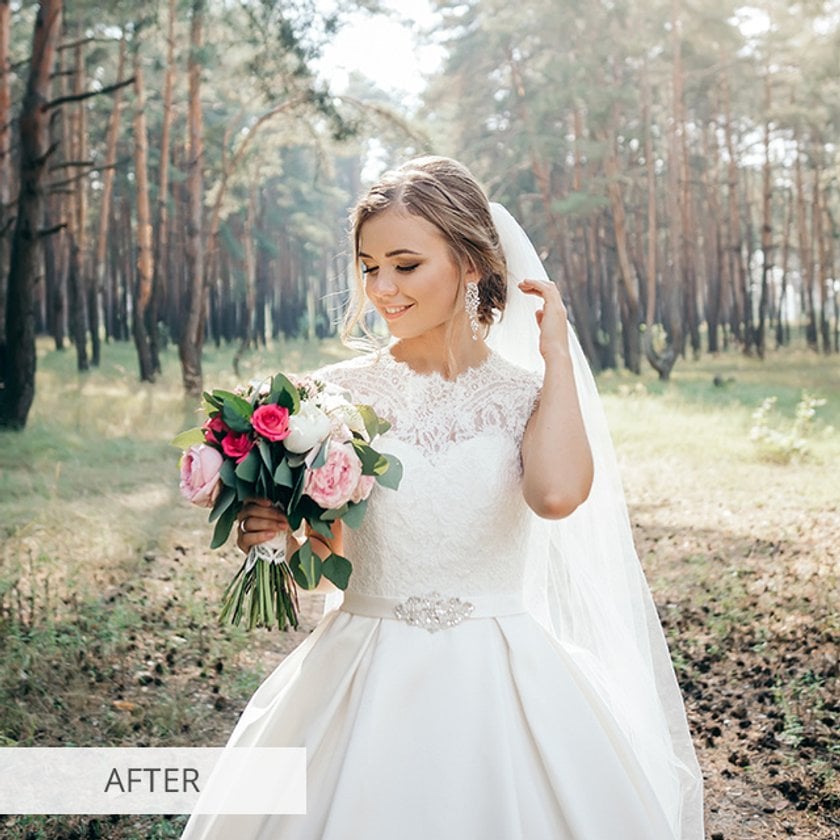 For just $19, you get a whopping 70 presets, all designed to make your portraits pop. One of the best Adobe Lightroom presets is divided into seven categories: basic, matte color, clarity, portrait lighting, soften skin, black and white, and Heinrich looks. This bundle also includes adjustment brushes so you can manually add makeup, smooth skin, and enhance eyes.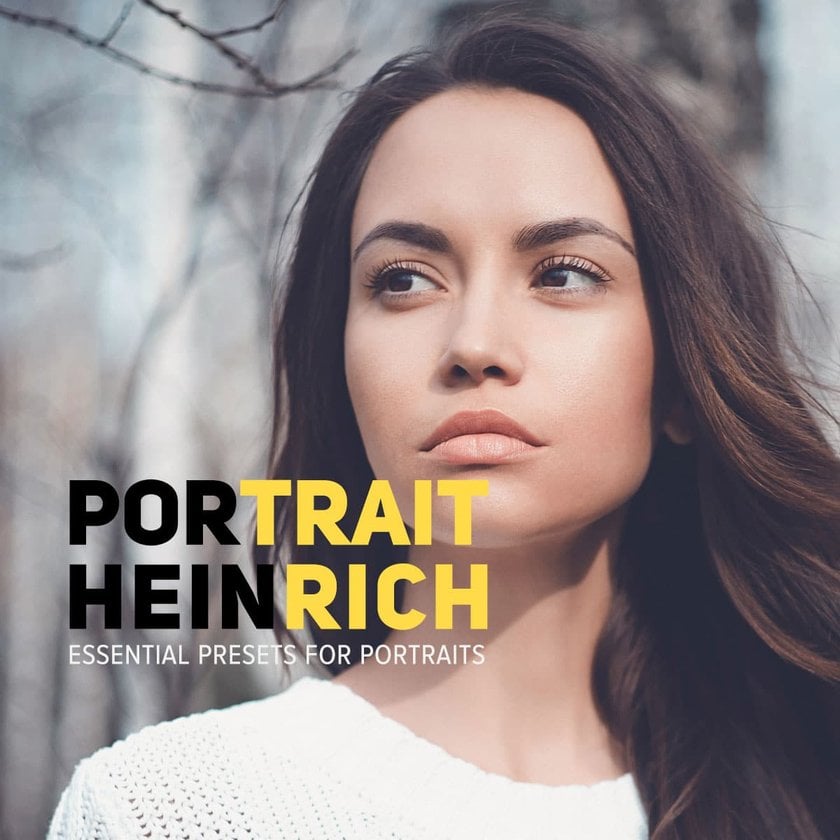 This pack of 15 golden hour presets gives you a handful of ways to recreate the golden glow of the golden hour – the period right after sunrise and right before sunset. Busy schedules can make it difficult to schedule a shoot during this small window. These presets give you the perfect warm tint no matter what time of day your images were shot!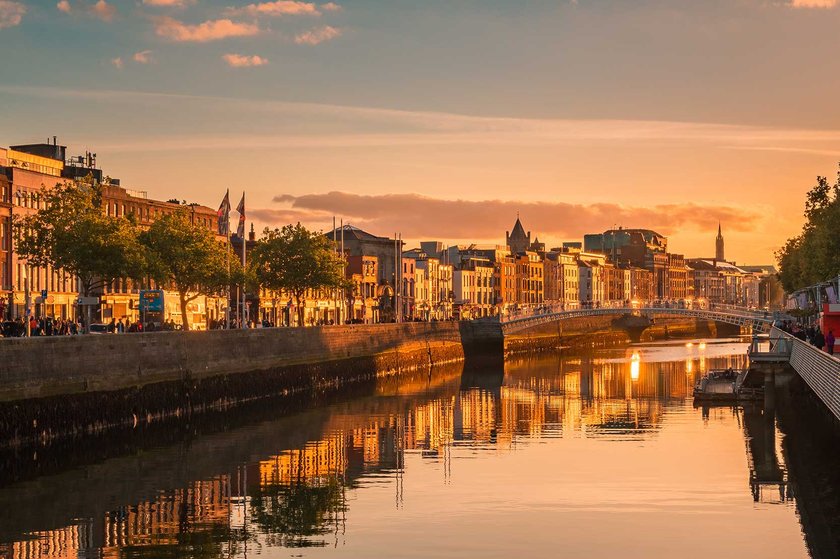 This preset pack allows you to instantly transform your images from color to timeless black and white. The gentle addition of film grain makes your photographs look as though you just processed them in an old-fashioned darkroom. Three different presets allow you to perfect the richness of black and white photography no matter your lighting conditions.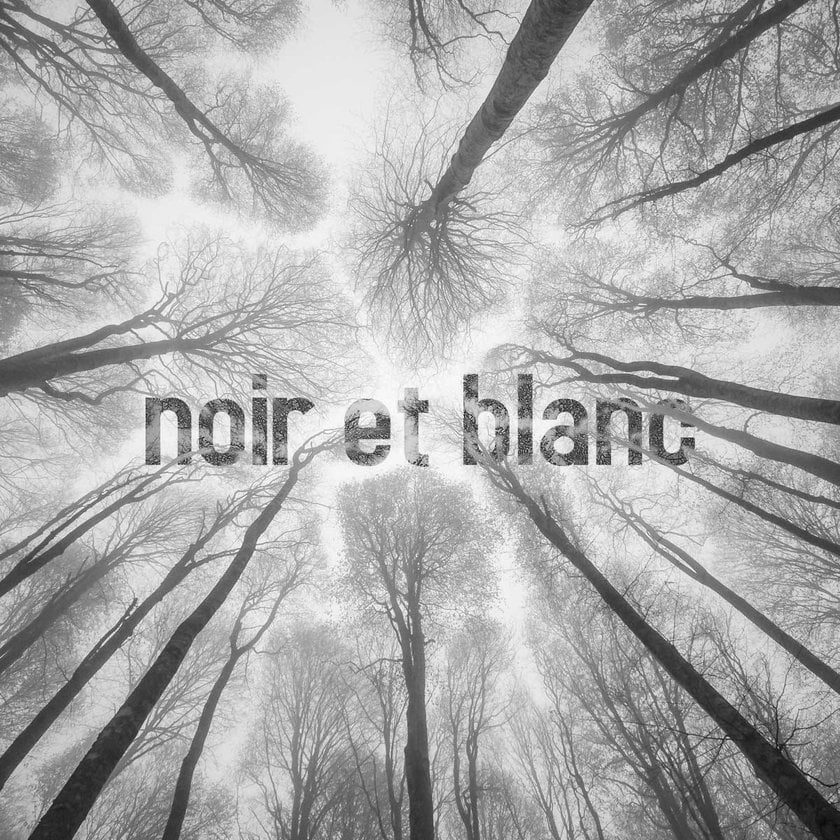 This pack gives you over 100 styles to choose from. All of these best Lightroom film presets have been inspired by old film stocks, including from Kodak, Fujifilm, and Agfa. Enjoy a combination of both color and black-and-white presets, ensuring there's something for everyone.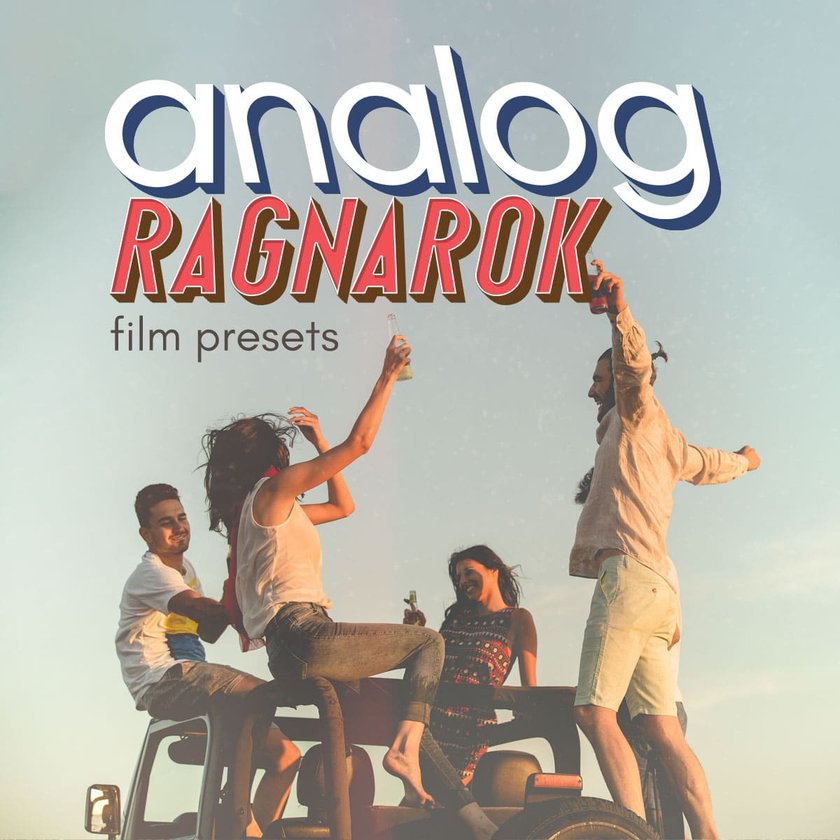 This collection offers 42 presets to make your food images pop. These best presets for photographers – ranging from bright and crisp to dark and moody – are also great for wedding and portrait photography. You can choose one based on color tone, from cool to warm.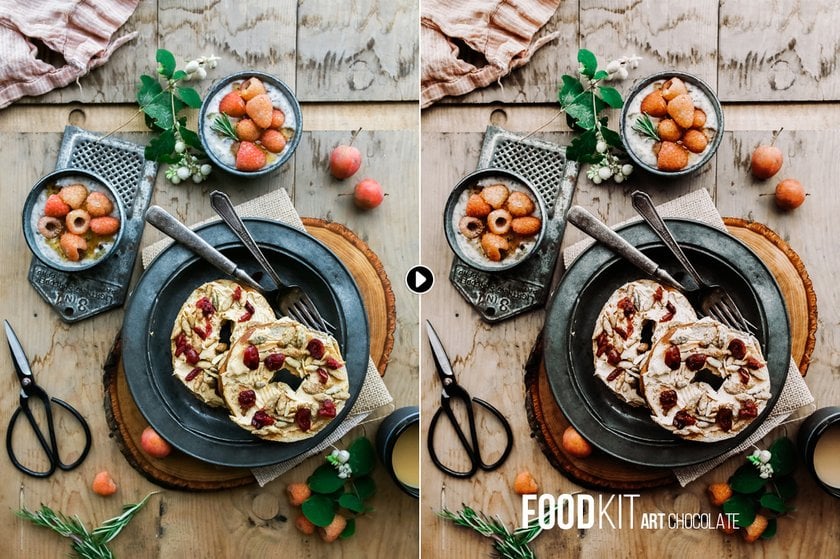 This collection of 19 best film presets for Lightroom gives you a variety of ways to recreate that classic film look. This pack is perfect for those who aren't looking for perfect color tones. It's created for people who are intrigued by the colors that appear during cross-processing.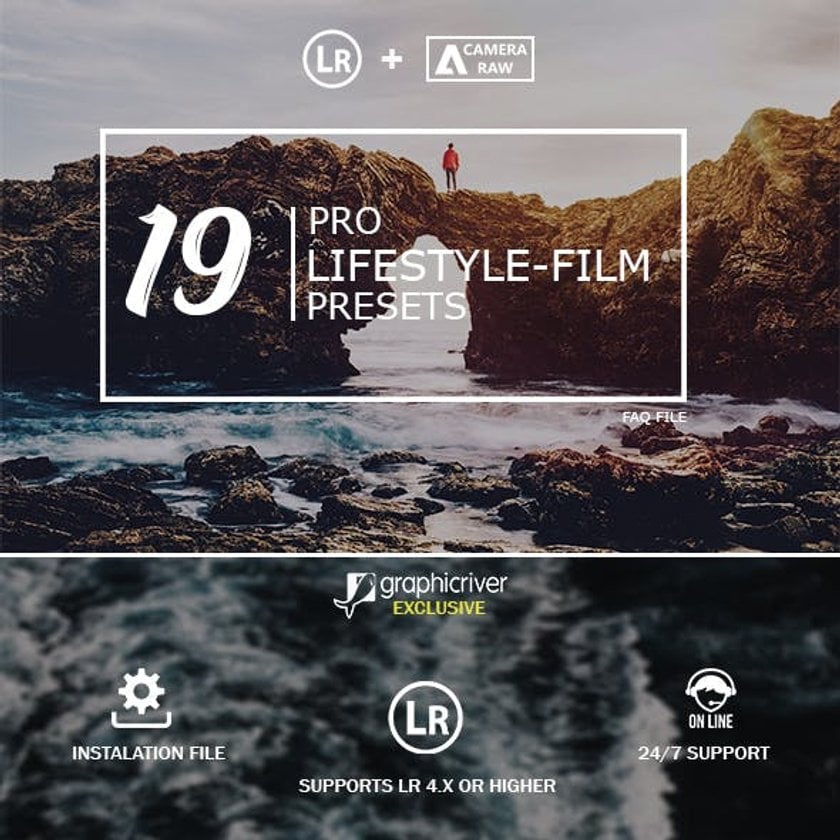 This collection is rightly considered one of the best photo presets. The editorial presets package enhances your images without over-processing them. The range of tones gives you unique style choices while retaining flattering skin tones.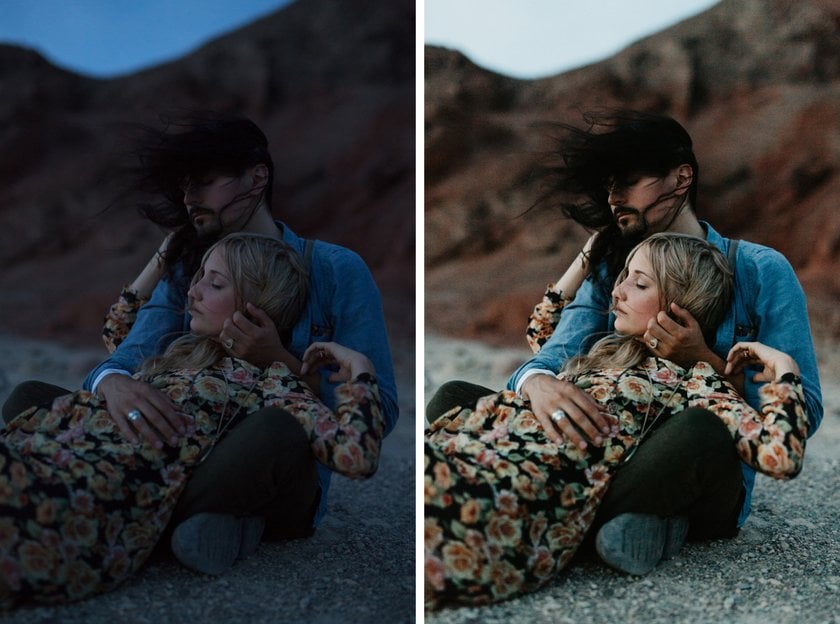 Ten different presets allow you to create images that look as though they were taken straight out of an old magazine. This collection emphasizes nostalgia, film grain, crushed blacks, soft light, and deep, moody tones.
With 530 good Lightroom presets for less than $100, this collection is a great deal. It will help you streamline your editing process. Matte look, pastel, dark and moody, and black and white are only a handful of the presets you'll find.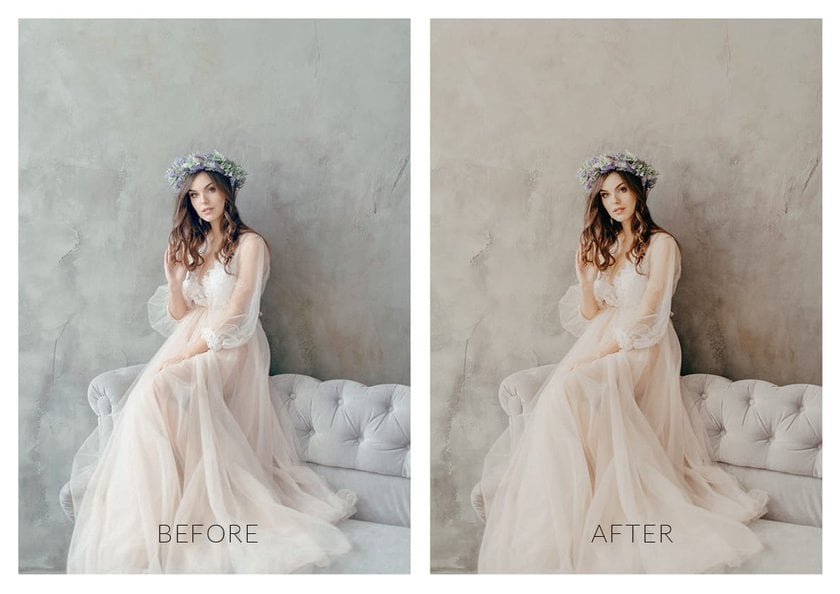 Twenty different presets will instantly transform your snapshots into clean, crisp, magazine-quality images. This collection includes a range of styles, from cross-processed to high contrast to varying color tones.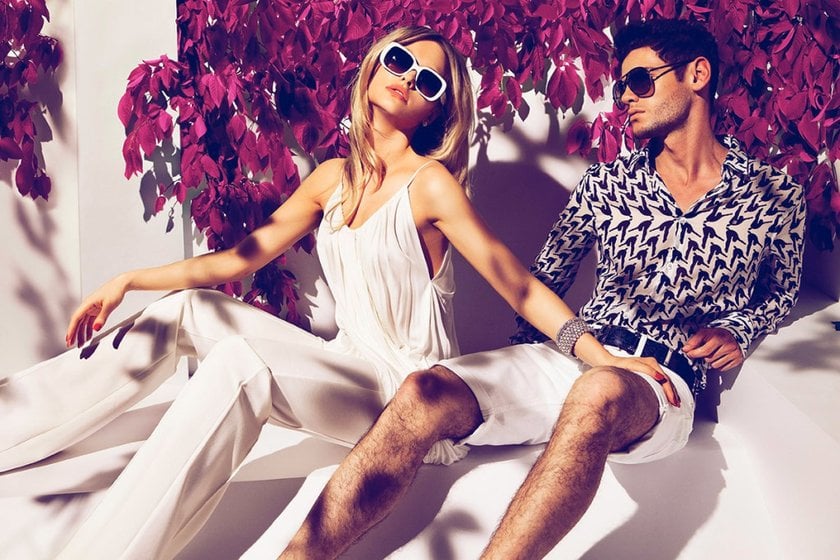 This collection of 19 presets will instantly add a hip vibe to any image. They work best on summery images, such as beach landscapes and portraits on a bright day. Choose from a variety of presets that all add unique light leak effects.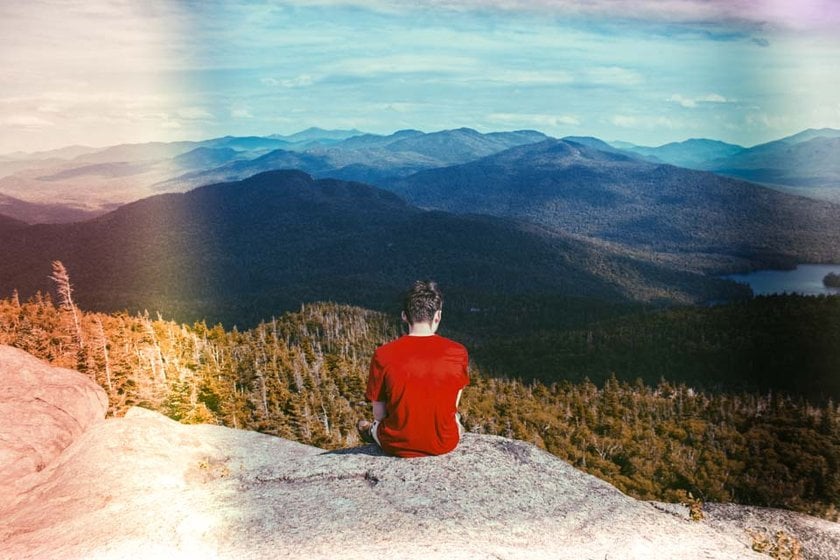 Instantly transform your images using these 64 HDR presets. Instead of shooting multiple images at different exposures, all you need to do is click a button. The best Lightroom presets create crisp, sharp, high-contrast images without going over the top. This collection is specifically designed for landscape, street, and architectural photography.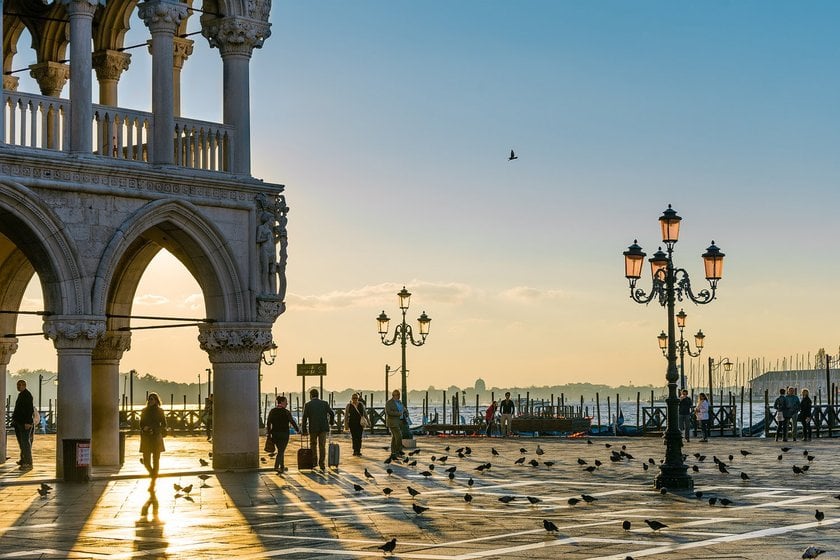 Do you find that your nighttime images lack punch? This collection of 122 presets was specifically designed for night photography. Add subtle color to your skies, lighten shadows, and increase contrast to make your images stand out.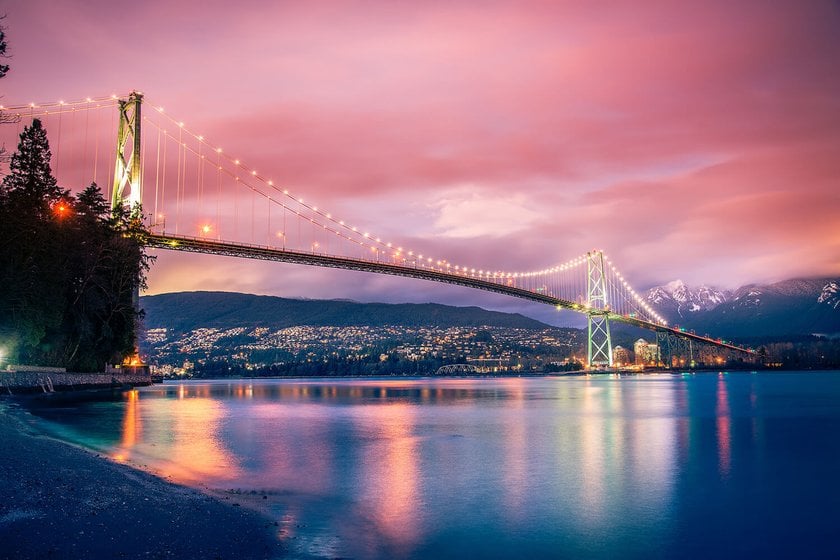 This collection of 57 popular Lightroom presets was designed to enhance your newborn photography. All of them result in soft colors, tones, and contrast without overdoing it. Light adjustment presets allow you to adjust the intensity and direction of the light.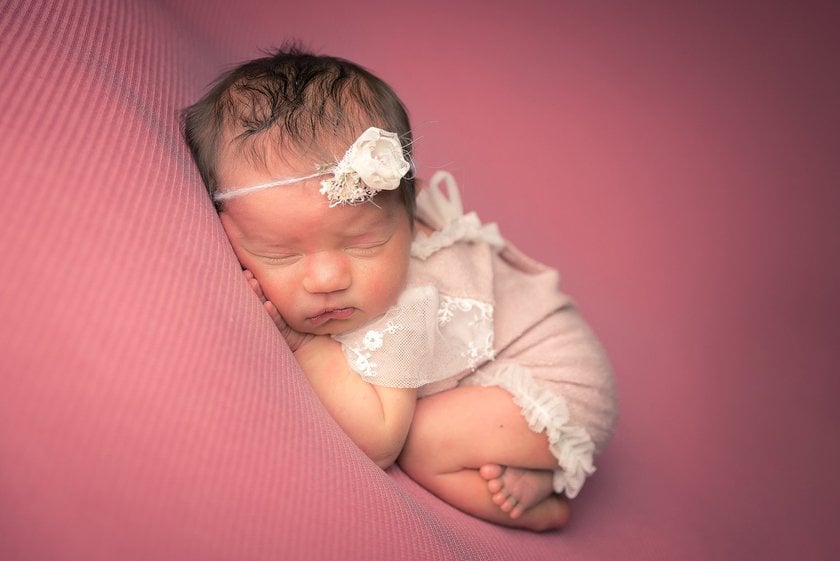 With 20 different presets to choose from, you can be sure to instantly improve your subject's skin with the click of a button. Whether you're looking to smooth skin, increase detail, or get the perfect tone, there's a preset in this bundle for you.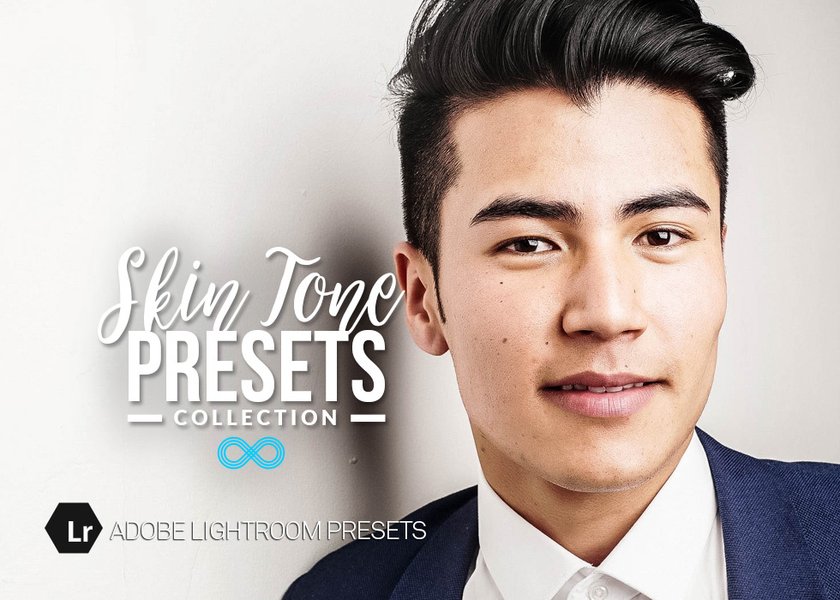 Give your photographs a clean matte finish while adding deep, warm tones. This collection of 22 moody presets is perfect for wedding photography, portraits, landscapes, and more. Twenty color presets and two black and white presets will instantly make your photographs rich, dark, and moody.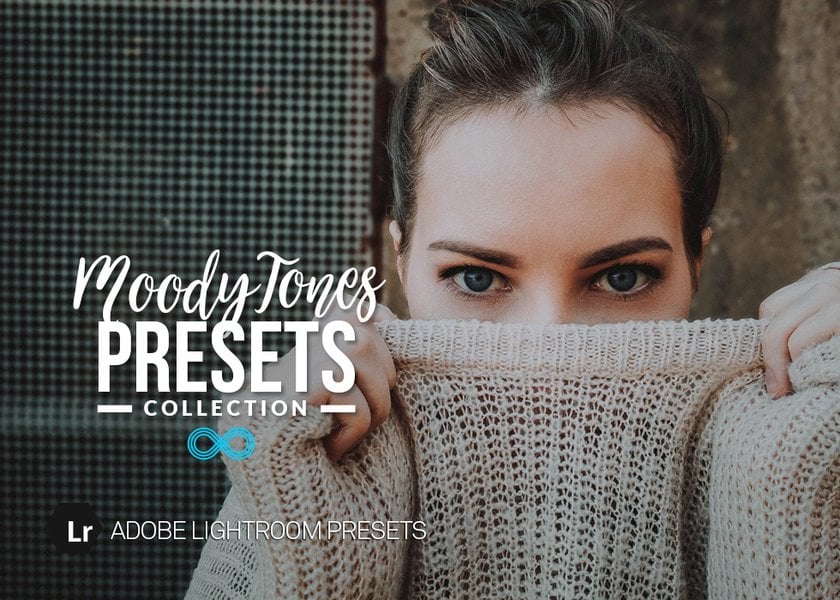 Transform your blog with the click of a mouse. This collection of 50 modern presets gives you professional-looking images with a matte finish. While originally designed for food photography, the best Lightroom presets also work well for wedding photographers, portrait photographers, and lifestyle bloggers.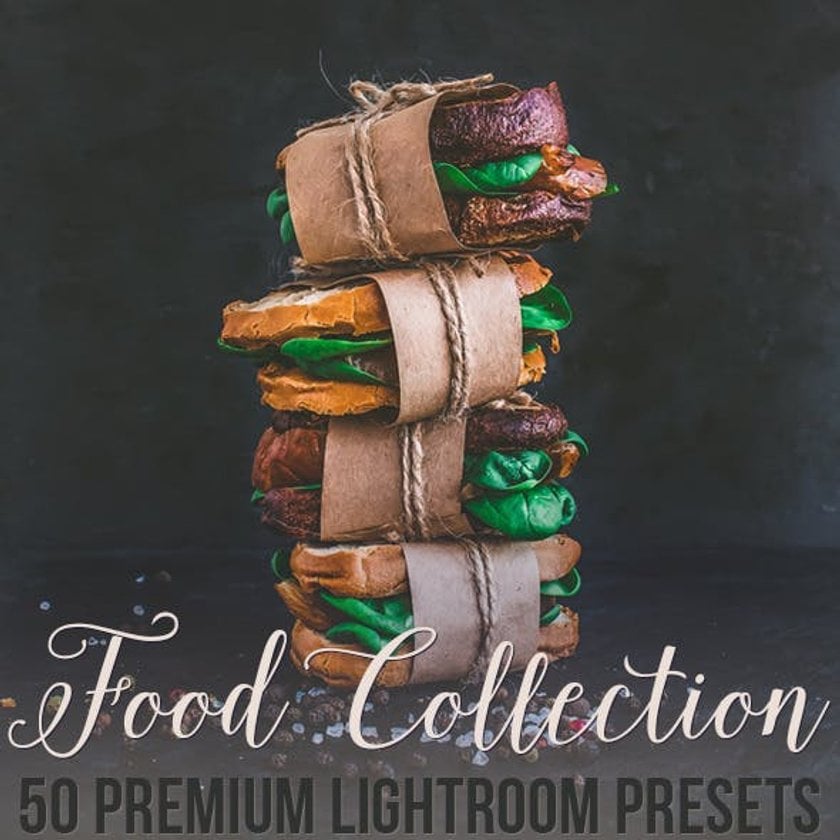 This collection of 50 presets is the ideal starting point for any aspiring wedding photographer. These presets offer natural, warm tones, film-inspired styles, and a slight matte finish.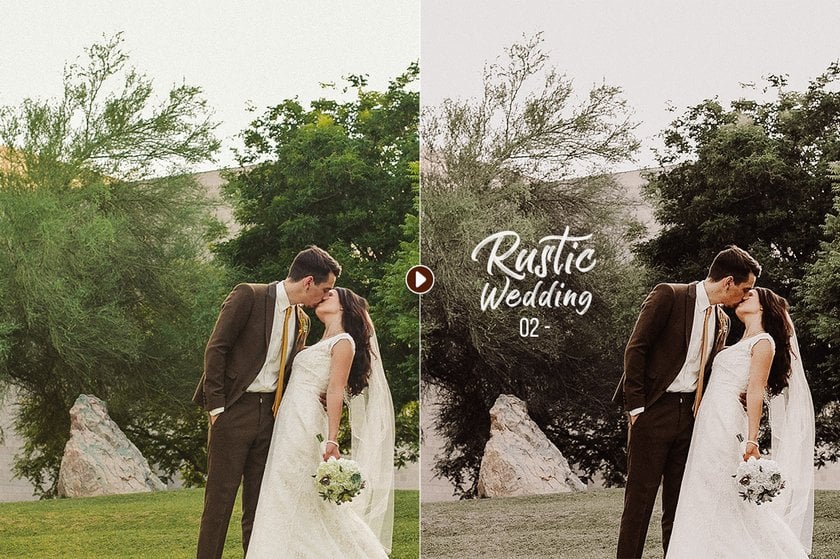 This impressive collection includes 130 real estate presets along with 16 brushes that allow you to edit your photos to perfection. Specifically designed with real estate photography in mind, these presets will help you achieve beautiful, modern images under any lighting conditions.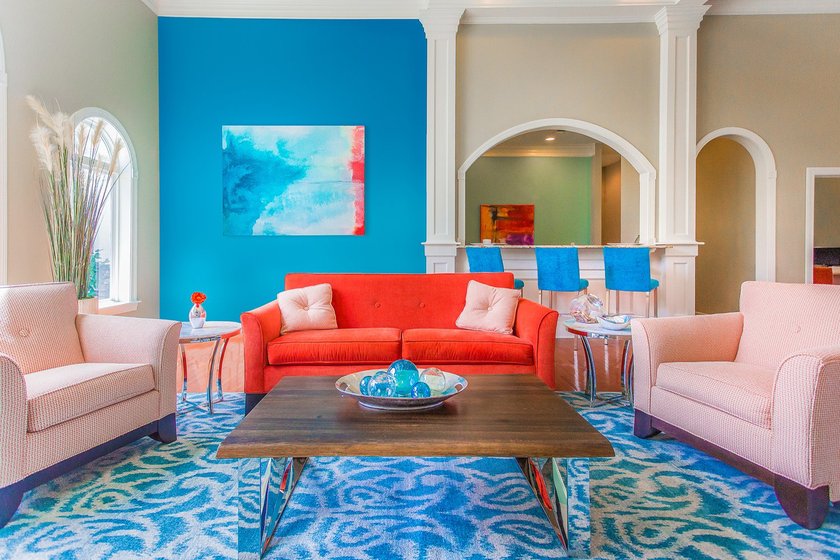 Add mystery to any image. Instantly transform your evening and night photos into dark, moody scenes. If photographs were taken during the day, this collection of 30 dark tone presets can make them appear as if they were taken at dusk!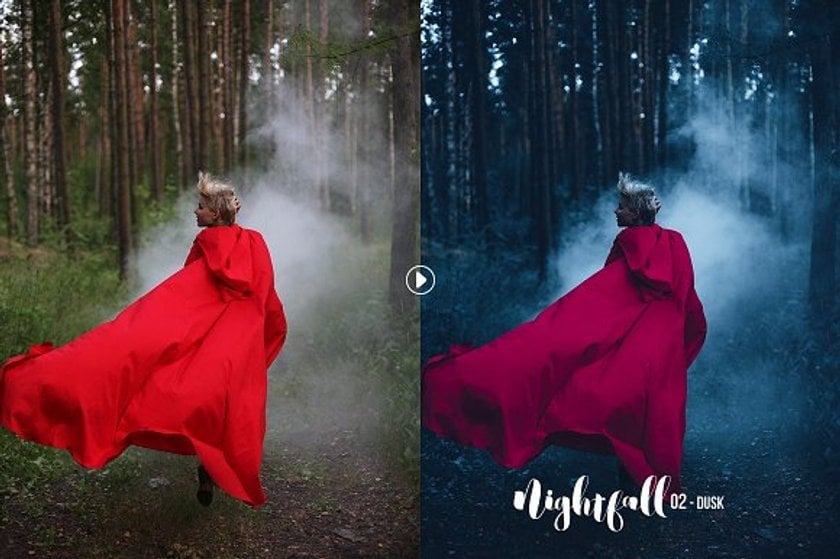 Designed with cityscape and architectural photography in mind, this collection of 25 good presets for Lightroom works great for images taken both at night and during the day. Each of themimproves color tone, boosts contrast and clarity, and produces magazine-quality images.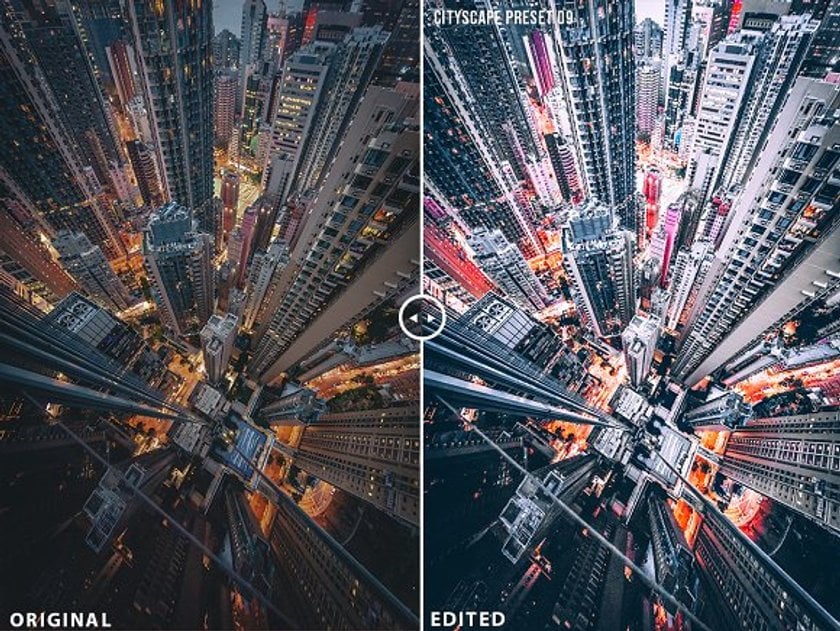 This collection of 25 presets is ideal for bloggers, influencers, and anyone who is trying to maintain a consistent photographic style. Each preset boosts contrast, adds a matte finish, and produces a range of unique color tones.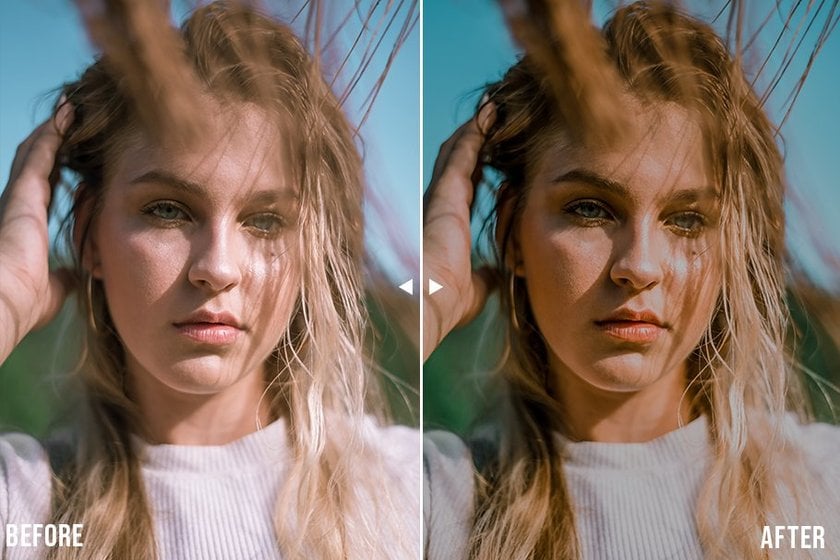 Ten color presets and one black and white preset make up this Dark Tones bundle. Designed to be used for fashion, lifestyle, and portrait photography, these presets quickly add warm tones, fade colors, add film grain, and increase clarity.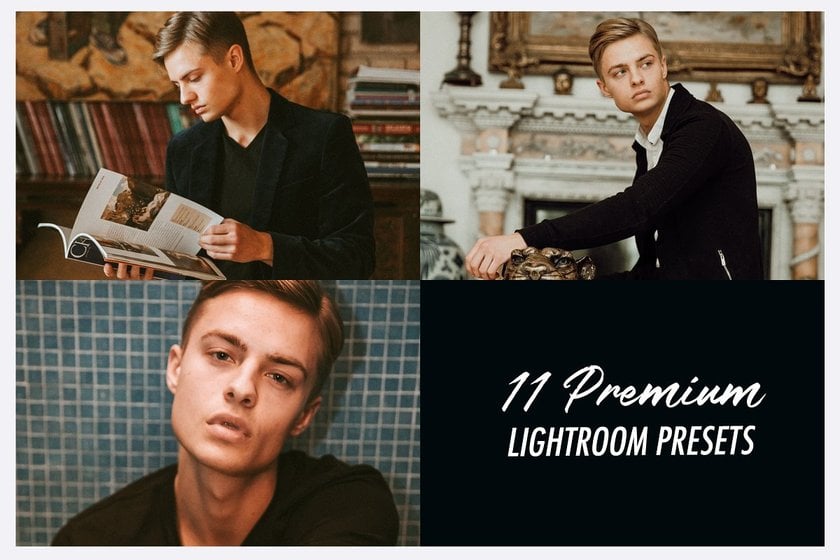 If you've ever converted an image to black and white in Lightroom, you know the process isn't that simple. This pack of 10 black and white presets will ensure you get beautiful, timeless results every time.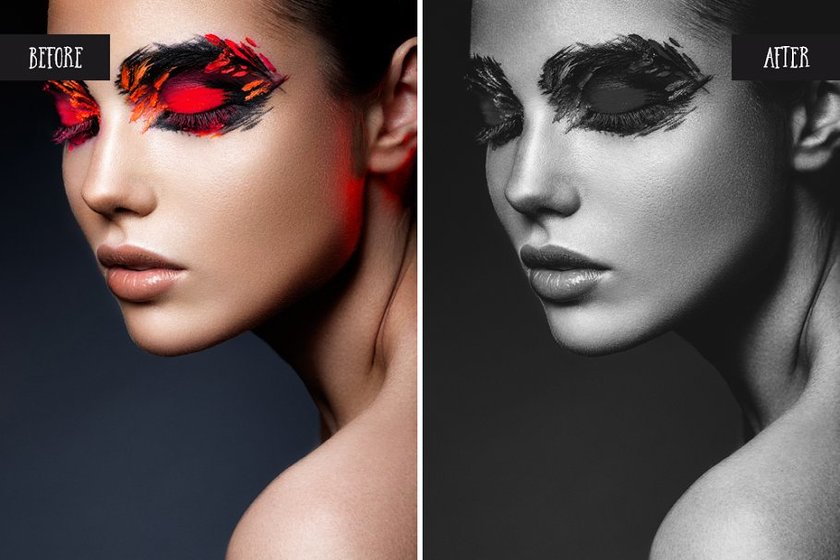 Sleeklens provides presets for Lightroom, Photoshop, and Luminar Neo. It has thousands of presets that cover a wide range of photography styles and creative effects. They are organized based on photography styles (portraits, landscape, wedding, travel, fashion, HDR.) and based on a certain look (golden hour, vintage, autumn, natural light, cinematic, and film). Sleeklens aims to give you exactly what you need whether you're a beginner or a professional photographer.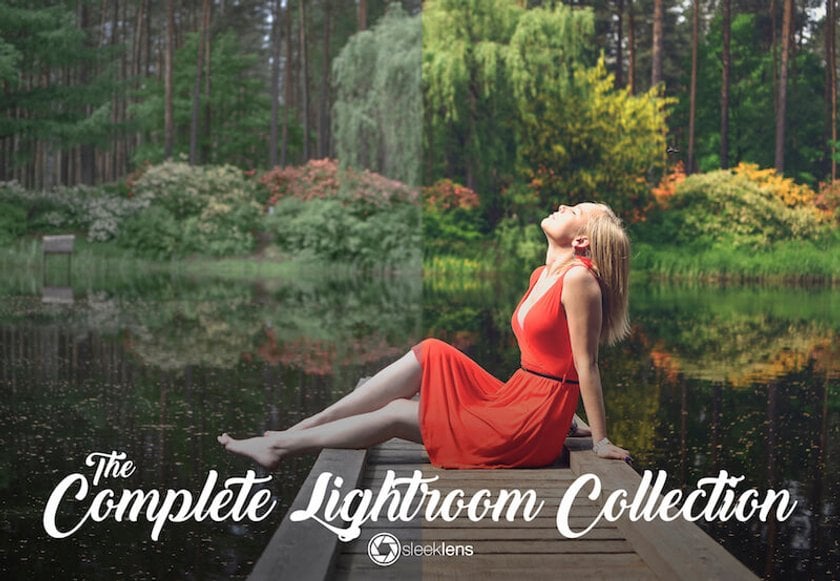 Visual Flow Lightroom Presets are unique because they use a system of Lighting Condition Based Development (LCBD). Each pack contains presets for the most common lighting conditions that photographers face. This includes soft light, hard light/flash, fluorescent light/green tint, HDR, and others. So while many presets out there are made for the perfect light, these are more practical and usable for most photographers, especially wedding and event photographers facing a variety of lighting conditions. If you're looking for a fast and powerful system, this is a Lightroom Preset system to consider.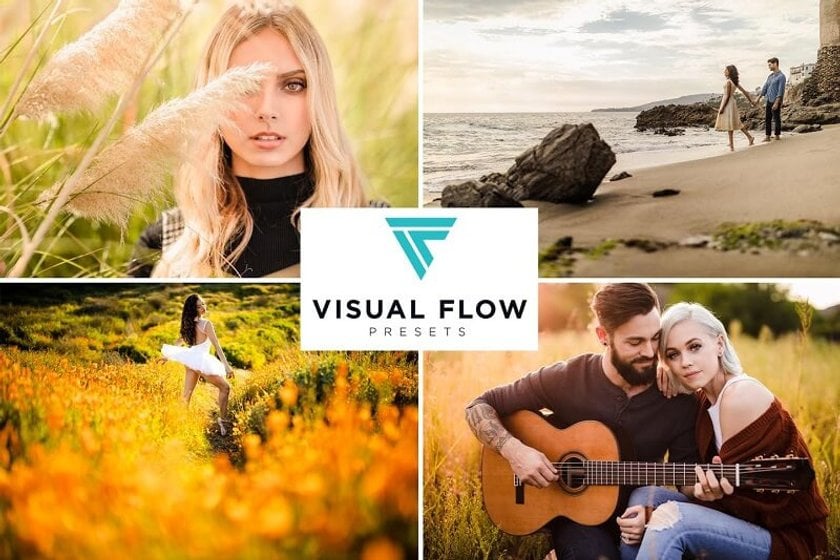 This collection of 10 presets was created specifically for portraits. Improve brightness, contrast, and color tone while smoothing imperfections and perfecting skin tone.
Flat White gives consistently beautiful results with portraits, landscapes, wedding photography, and more. It gently boosts brightness and contrast while adding slight cool tones to create a calm atmosphere.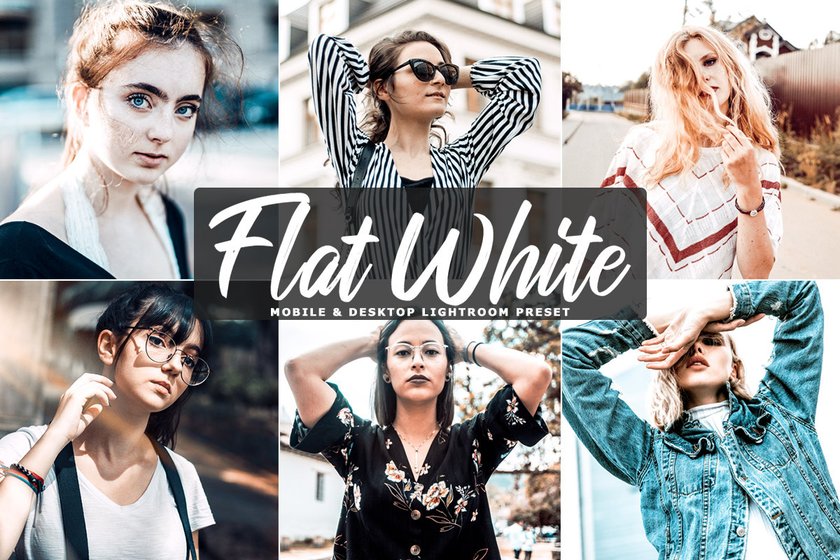 Using presets can streamline your workflow and help you create a professional portfolio in no time. Keep in mind that using a preset won't fix major problems with the original image. For photographs shot in poor lighting or with incorrect exposure, presets may not give you the results you desire. Each preset comes with example photographs that show you before and after results. For the best results, try to mimic the lighting and exposure conditions in the example photographs as best as possible.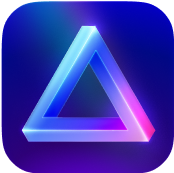 Advanced yet easy-to-use photo editor
view plans