Fotor Is A Popular Photo Editing Software, But It's Not The Only One On The Market. There Are Many Other Great Alternatives Available, Both Free And Premium.
In contemporary photo editing software, an impressive array of tools and functions beckon, catering to the diverse and evolving creative requirements of both designers and photographers. Developers conscientiously enhance the capabilities of these features to maintain their edge within the competitive landscape of editing software. The profusion of choices is undeniably vast, prompting us to embark on a collaborative journey of exploration to discern the platforms that resonate most with our objectives.
Spanning from multifaceted design platforms to robust photo editors, an abundance of possibilities stands ready to elevate the quality of our visual creations. Within this carefully curated assortment, you'll find a range of free and premium alternatives, each offering distinctive features, user-friendly interfaces, and state-of-the-art tools. This article extends an invitation to delve into the realm of various photo editors, akin in functionality and pricing models, thereby facilitating the identification of the optimal choice to complement your creative endeavors seamlessly.
What You Know About Fototor
Determining whether Fotor is the optimal photo editor hinges upon carefully considering your distinct post-processing requisites. Discerning which platform holds the superiority should be undertaken by your inclinations and the precise functionalities that align with your creative endeavors. Fotor extends a comprehensive array of tools and a diverse spectrum of features tailored to facilitate seamless photo and graphic enhancements. This complete toolset has led to its popularity among a broad range of users, from novices to individuals with a more profound editing proficiency.
Sites like Fotor have a convenient interface and a simple explanation of the operation of all editor functions. So if you are new to working with them, you will quickly master all the necessary parts for editing.
Various Fotor reviews may reflect its strengths and improvement areas over the years. Generally, its user-friendly interface, a wide array of features, and accessibility have garnered positive feedback. Users appreciate its simplicity for basic edits and design tasks, making it suitable for beginners and casual users.
Still, some reviewers have asserted that while Fotor is suitable for simple design and editing tasks, it does not provide the same advanced functionality as more professional software like Adobe Photoshop, Luminar Neo, or Canva. Additionally, occasional glitches and performance issues have been reported, which could affect the overall user experience.
Like most photo editors, Fotor has different payment plans for its users. You can use limited features for free or purchase a pro subscription. You should independently check the price on the program's website; during our research, Fotor pricing is quite average in the photo editor market. The advantage of the paid version is the availability of photo processing using artificial intelligence. However, there are more optimal and more convenient editors that have this function.
Best Free Fotor Alternatives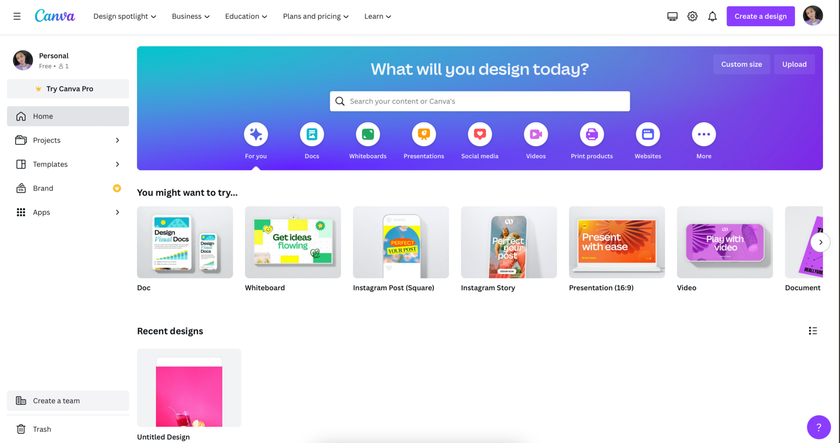 If you want to try similar to Fotor editors and compare the set of free features they provide, we recommend you try these five resources:
GIMP stands as a robust and commanding open-source software for photo editing, equipped with a diverse range of advanced tools and features that closely resemble those found in Adobe Photoshop. It's suitable for users who require more editing control and are familiar with more complex interfaces.
Photopea: This software is also similar to the functionality of Adobe Photoshop. A good editor with relatively wide functionality of the free version.
Pixlr provides mobile and web-based post-processing tools, from basic adjustments to more advanced options. It's user-friendly and great for quick edits.
Paint.NET: You can download this image editing software for Windows that combines simplicity and functionality. It has several tools for a variety of editing requirements.
Canva: Its free version has a wide set of templates for design and tools for presentations, posters, graphics for social media, and more. It's user-friendly and accessible for users with varying levels of design experience.
Within the spectrum of alternatives presented, each distinct option boasts its array of strengths, meticulously calibrated to cater to individual users' varying proclivities and aptitudes. In light of this intricate differentiation, it becomes imperative to embark upon a comprehensive exploration of these possibilities, a voyage undertaken with the primary objective of pinpointing the choice that resonates most harmoniously with the finely nuanced tapestry of your unique photo editing and design prerequisites.
Fotor Alternatives With Premium Options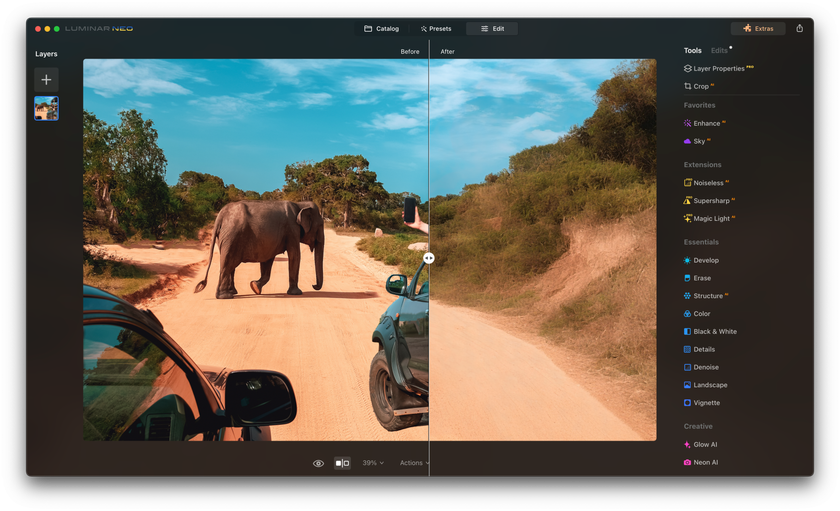 When dealing with a substantial quantity of photos, the supplementary features of the editor, often available through a paid subscription, streamline your workflow. Investing in a subscription for your preferred editor enhances the editing quality and optimizes time, achieving desired outcomes through premium features. Fotor alternative editors equipped with AI capabilities are available at a cost. However, the technology's value justifies the expense. We have curated a collection of editors that present a competitive challenge to Fotor in both cost-effectiveness and quality, and you might discover that some of these options exceed your initial expectations.
Adobe Photoshop provides a huge range of editing tools for beginners and advanced users. It offers a version with a free trial and the option to buy premium features for more advanced editing. The software provides more image magic and gives new creative possibilities even faster, owing to the Adobe Mercury graphics engine.
Canva: It has a free version and offers users a subscription to a paid advanced plan. It provides additional features such as wider design tools, access to a larger library of assets, and the ability to create brand kits.
PicMonkey: It offers a good rate for premium plans with wide editing features, additional design elements, and access to more different templates. Using premium features, you get more customization options for reaching your goals in post-processing.
Luminar Neo: Designed for enthusiasts and professional photographers, it provides innovative AI-powered tools. Luminar Neo revolutionized photo editing with features like AI-powered sky replacement, portrait enhancements, and fine-tuning various editing options.
BeFunky: The free version is feature-rich, but the "BeFunky Plus" subscription offers additional effects, templates, and design elements. The subscription also removes ads and provides higher-resolution outputs.
These alternative solutions present diverse advanced features and customization opportunities, primarily accessible through their premium subscription plans. To make a well-informed decision, it's important to carefully assess the distinct demands of your editing and design tasks. By evaluating these unique needs, you can pinpoint the most fitting selection and premium offerings that perfectly resonate with your specific requirements and creative aspirations.
If you want to try AI features in post-processing your photos, look at DxO PhotoLab, ON1 Photo RAW, Photolemur, PortraitPro, Topaz Labs AI Suite, and AI-Powered Mobile Apps like Prisma. These editors also use AI to streamline the editing process, offering users quick and intelligent enhancements while allowing for manual adjustments.
Bottom Line
Those seeking a straightforward, user-friendly photo editing solution choose Fotor. Users looking for more sophisticated and intricate editing options might find its offerings limited. As with any software, individual experiences with Fotor can vary based on specific needs and preferences.
Usually, when we choose a photo editor like Fotor for work and get used to its interface, switching to a new platform is difficult. But every time we discover something new for ourselves, we constantly improve ourselves. When looking for a photo editor like Fotor for work, pay attention to the modern functions of alternative editors. Artificial intelligence is new, but after trying it once, you will want to use it in the future.
As you have already understood from this article, many alternative platforms exist for working with photos and design. Modern photo editors like Adobe Photoshop, Lightroom, Canva, Pixlr, GIMP, and others offer varying levels of functionality, and your choice should be based on requirements. Exploring various platforms' tools and personal acquaintance with them is recommended to determine whether it aligns with your editing and design requirements.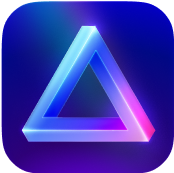 Advanced yet easy-to-use photo editor
view plans