Digital photography has changed the way we take photos. It's easy to pull out a camera from your pocket, frame your shot on the bright screen, turn some dials to change your settings, and press a button to take the photo. This same process would have taken much longer before digital photography came around, and the time required to actually develop the image as a print was even longer.
Digital cameras are also able to resolve much more detail and reproduce colors much more accurately than old film cameras could, but we still see many people trying to give a vintage look to their photos. Maybe it's because they wish to stand out from the sea of detailed, bright and vivid photos on the internet, or maybe they just prefer the aesthetic of film photography but don't want to give up the ease of digital photography.
Whatever the reason, there are multiple things you can do to make a photo look old. But first, let's understand what we mean by a vintage look.
Some characteristics of a vintage look
Vintage photographs, mainly due to the limitations of cameras at the time, had certain imperfections which people try to replicate these days. Some characteristics of older photos are:
Film grain

Most old photos had visible grain in them because of the uneven size of halide crystals in the photo films and plates. This is one of the most common characteristics that make photos look old.

Low contrast

Older camera sensors weren't able to capture the amount of detail or color that today's cameras are capable of, so photos usually has less contrast and were softer.

Yellow tint

Since film photography was printed on paper as opposed to being stored digitally on computers, photos would appear to yellow over time due to the quality of the paper. This yellowish tint has become a common way to induce a feeling of nostalgia in photography.

Vignetting

Light falloff around the lens was the reason for the darker corners in photos that we know as vignetting.
Other than these, elements like dust spots, scratches, and other types of damage are also associated with older photos. Now that you're familiar with these common characteristics of vintage photos, let's take a look at how to make photos look vintage in the modern age.
How to make photos look vintage
Essentially, all you need to do to achieve a vintage look is to incorporate the above-mentioned characteristics into your photos. You can do this very simply with something like Luminar's photo filters if you're in a hurry, but we'll discuss some other methods as well in a little more detail.
Luminar

3
Luminar 3 - Time Does Matter
The fastest way to make your photos stand out Complex photo editing made easy with
AI powered tools
Accent AI 2.0
AI Sky Enhancer
More than 70 Instant Looks
Quickly erase unwanted objects
Denoise
Sharpening
And - More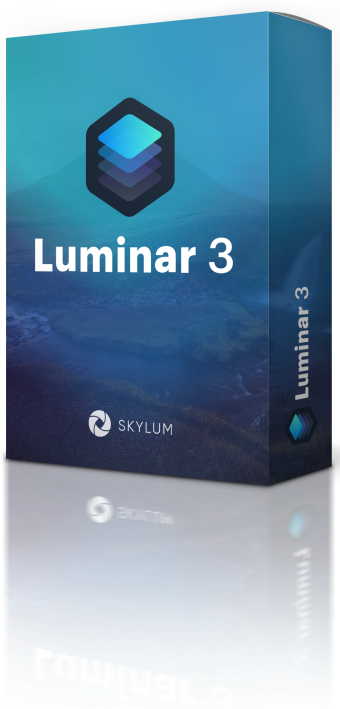 There are two kinds of methods you can use to achieve your desired effects: automatic or manual.
1. Get the retro look automatically
One of the best things about digital photography today is how easy it is to automatically process your images the way you want. There are many different photo editing software that provide excellent filters and presets to help you achieve that vintage look you want.
Photoshop Actions: When using Photoshop, you can use Actions that act as presets to give your photos a certain kind of look. All you have to do is choose one (Vintage Photo and SweetPea Country Vintage Photoshop Action are pretty good) and get started.
Luminar Filters: Luminar, other than being a great overall photo editor, excels in its collection of presets. There are many things you can do with these, from adding a vignette effect to adding grain. These filters are simple to apply and provide you with deeper controls if you want to manually tweak the look.
2. Get more control with manual methods
If you want to control every aspect of your photo while making it look retro, you should really go about the process manually.
With Adobe Camera Raw: In Photoshop, you can use Adobe Camera Raw to make your photos appear as though they were taken with an older camera. This link will take you to eleven easy-to-follow steps to do just that. It's also important to note that this particular process is non-destructive and will not cause your original image to lose its quality.
With Adobe Lightroom and Photoshop: If you have both Lightroom and Photoshop on your system and want to achieve a less pronounced retro effect, then this tutorial is the one you should follow. It starts with making curve and color adjustments in Lightroom and then adds effects like vignetting in Photoshop.
Directly with Photoshop: Photoshop's tools and controls are more than enough to let you create vintage images without any other software. This process will take about 20 minutes of your time and will lead to a photo that looks like it was taken somewhere in the 1950's.
These are just some of the ways in which you can change the way your photos look, either automatically or manually. Each of the processes mentioned here differs in a few ways. Some take less time and create more basic results while others make more convincing photos but require more time. Whichever method you choose, you now know how to make a photo look vintage in multiple ways and can start polishing your editing skills right away.
A final word of advice: If you truly want to create convincing results, do go with manual editing. We realize that it may be difficult to start manually adjusting everything in your photos though, which is why Luminar might just be the best of both worlds. With presets specifically created to give a vintage feel to photos alongside the ability to manually adjust different aspects of these presets, Luminar has something both for new and seasoned photo editors.
Luminar 3

Luminar 3 - Time Does Matter
The fastest way to make your photos stand out Complex photo editing made easy with
AI powered tools
Accent AI 2.0
AI Sky Enhancer
More than 70 Instant Looks
Quickly erase unwanted objects
Denoise
Sharpening
And - More