La fotografía digital ha cambiado la forma en que hacemos fotos. Es fácil sacar una cámara del bolsillo, encuadrar la toma en la pantalla, girar algunos diales para cambiar la configuración y presionar un botón para tomar la foto. Este mismo proceso habría tomado mucho más tiempo antes de que la fotografía digital llegara, y el tiempo para revelar la imagen como una impresión era aún mayor.
Las cámaras digitales también tienen capacidad de resolución para muchos más detalles y reproducir los colores con mucha más precisión que las cámaras de antaño, pero todavía vemos a mucha gente tratando de dar un aspecto antiguo a sus fotos. Tal vez sea porque quieren destacar entre el mar de fotos detalladas, brillantes y vívidas en Internet, o tal vez sólo prefieren la estética de la fotografía analógica pero no quieren renunciar a la facilidad de la fotografía digital.
Cualquiera que sea la razón, hay muchas cosas que puedes hacer para que una foto se vea envejecida. Pero primero, vamos a aclarar a qué nos referimos cuando decimos apariencia vintage.
Algunas características de un estilo vintage
Las fotografías de antaño, debido principalmente a las limitaciones de las cámaras de la época, presentaban ciertas imperfecciones que la gente intenta reproducir en la actualidad. Algunas de las características de las fotos más antiguas son:
Ruido Fotográfico

La mayoría de las fotos antiguas tenían granos visibles debido al tamaño desigual de los cristales de halogenuros en las películas y placas fotográficas. Esta es una de las características más comunes que hacen que las fotos parezcan viejas.

Bajo Contraste

Los sensores de las cámaras más antiguas no eran capaces de capturar la cantidad de detalle o color de que son capaces las cámaras actuales, por lo que las fotos suelen tener menos contraste y eran más suaves.

Tinte Amarillo

Dado que la fotografía de película se imprimía siempre en papel en lugar de almacenarse digitalmente en los ordenadores, las fotos iban tomando un tono amarillento con el tiempo debido a la calidad del papel. Este tinte amarillento se ha convertido en una forma común de inducir una sensación de nostalgia en la fotografía.

Viñeteo

El desvanecimiento de luz alrededor de la lente era la causa de las esquinas oscurecidas en las fotos que conocemos como viñeteado.
Aparte de esto, elementos como manchas de polvo, arañazos y otros tipos de daños también se asocian con fotos antiguas. Ahora que estás familiarizado con estas características comunes de las fotos antiguas, veamos cómo hacer que las fotos parezcan de antaño en la era moderna.
Cómo hacer que las fotos parezcan vintage
Esencialmente, todo lo que necesitas hacer para lograr un estilo vintage es incorporar las características mencionadas anteriormente en tus fotos. Puedes hacer esto de manera muy sencilla con algo como los filtros de fotos de Luminar si tienes prisa, pero también discutiremos algunos otros métodos con un poco más de detalle.
Luminar

3
Luminar 3 - Time Does Matter
The fastest way to make your photos stand out Complex photo editing made easy with
AI powered tools
Accent AI 2.0
AI Sky Enhancer
More than 70 Instant Looks
Quickly erase unwanted objects
Denoise
Sharpening
And - More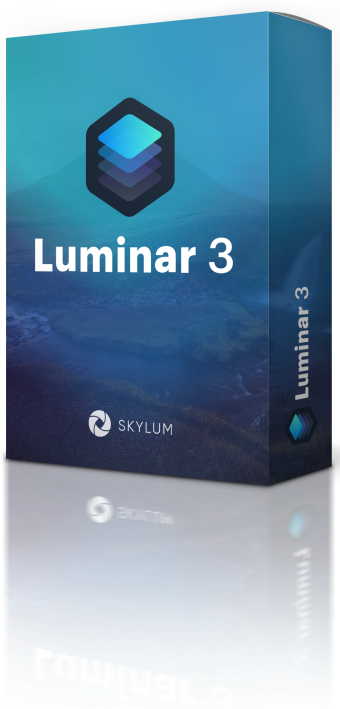 Hay dos tipos de métodos que puede utilizar para lograr los efectos deseados: automático o manual.
1. Obtén un aspecto retro automáticamente
Una de las mejores cosas de la fotografía digital hoy en día es lo fácil que es procesar automáticamente tus imágenes de la forma que quieras. Hay muchos programas de edición fotográfica diferentes que ofrecen excelentes filtros y ajustes preestablecidos para ayudarte a conseguir el aspecto clásico que quieres.
Acciones de Photoshop: Cuando utilices Photoshop, puedes utilizar Acciones que actúan como ajustes preestablecidos para dar a tus fotos un cierto aspecto. Todo lo que tienes que hacer es elegir una (Foto Vintage y una SweetPea Country Vintage Photoshop Action son muy buenas) y empezar.
Filtros de Luminar: Luminar, además de ser un gran editor de fotos en general, sobresale en su colección de preestablecidos. Hay muchas cosas que puedes hacer con ellos, desde añadir un efecto viñeta hasta añadir ruido. Estos filtros son fáciles de aplicar y te ofrecen controles más profundos si deseas modificar manualmente el aspecto.
2. Obtén más control con los métodos manuales
Si quieres controlar cada aspecto de tu foto mientras la haces parecer retro, deberías hacerlo manualmente.
Con Adobe Camera Raw: En Photoshop, puedes utilizar Adobe Camera Raw para hacer que tus fotos tengan el aspecto de haber sido tomadas con una cámara antigua. Este enlace te llevará a once pasos fáciles a seguir para hacer precisamente eso. También es importante tener en cuenta que este proceso en particular no es destructivo y no hará que tu imagen original pierda su calidad.
Con Adobe Lightroom y Photoshop Si tienes tanto Lightroom como Photoshop en tu sistema y deseas conseguir un efecto vintage menos pronunciado, este tutorial es el ideal para ti. Comienza haciendo ajustes de curva y color en Lightroom y, a continuación, añade efectos como el viñeteado en Photoshop.
Directamente con Photoshop: Las herramientas y controles de Photoshop son más que suficientes para ayudarte a crear fotografías con estilo vintage sin ningún otro software. Este proceso te llevará unos 20 minutos de su tiempo y te ayudará a crear una foto que parecerá que fue tomada en los años 50s.
Estas son sólo algunas de las formas en las que puedes cambiar el aspecto de tus fotos, ya sea de forma automática o manual. Cada uno de los procesos mencionados aquí difiere en algunos aspectos. Algunos toman menos tiempo y crean resultados más básicos, mientras que otros son más convincentes, solo que llevan más tiempo. Cualquiera que sea el método que elijas, ahora sabes cómo hacer que una foto tenga un aspecto vintage de varias formas distintas y puedes comenzar a pulir tus habilidades de edición de inmediato
Un último consejo: si de verdad quieres tener resultados convincentes, hazlo de forma manual. Sin embargo, nos hemos dado cuenta que puede ser difícil hacer todos estos ajustes de forma manual si aún estás aprendiendo, por eso quizá Luminar sea lo mejor de ambos mundos. Con preestablecidos creados específicamente para darle un aspecto vintage a tus fotografías además de la posibilidad de ajustar diferentes aspectos de estos preestablecidos de forma manual, Luminar tiene algo para los editores fotográficos nuevos y también para los experimentados.