Picasa was a popular cross-platform app for image viewing, photo enhancement, and organization, so it is not surprising that many people are in search of replacements for Picasa. Luckily, there is a plethora of great alternatives that can amaze any fan of Picasa with a variety of tools and impressive benefits.
What happened to Picasa photo editor? In 2016 Google decided to discontinue its support and focused on the improvement of Google Photos.
What is the best alternative to Picasa? If you are thinking about it, this article is for you.
As a free application, Picasa has been able to reach the largest possible audience of users worldwide. After all, for its time Picasa offered innovative approaches to work with the archive of photos and knew no equal. Some users, still not finding a worthy replacement for Picasa desktop, go to download Picasa from illegal dubious sources, but it is worth noting that in such cases, no one is immune from the risk of catching a virus. So, what is as good as Picasa?
Now there are many apps that can be a great alternative. Furthermore, some of these photo programs like Picasa offer even more opportunities to enhance your images without professional photo editing skills. And due to this review, you can get acquainted only with the best programs similar to Picasa that will definitely provide you with a wonderful experience.
There are no doubts that this easy-to-use application will amaze both core fans of Picasa and professionals searching for reliable and powerful software. This is a program like Picasa but better. The app offers such attractive features as layered editing, advanced masking, LUT mapping, and other useful tools that will change your photos into real masterpieces.
In addition, this updated alternative to Picasa has some new features. Probably, the most wonderful one is the Sky AI which provides users with the possibility to change the sky in their image in one click. And such benefits as improved Structure AI and Skin AI make this application the best Picasa alternative available in the market.
Download Luminar Neo and Get a 7-day Free Trial
I'm in!
Moreover, you can use it as a standalone photo editor or as a plugin for Adobe Photoshop and Lightroom. Although it's not a free program to replace Picasa, its price includes all ongoing updates and support. So don't miss your chance! Get your subscription or purchase this easy-to-use software to forget about the difficulties with image organization and editing. You can also run a free trial before buying.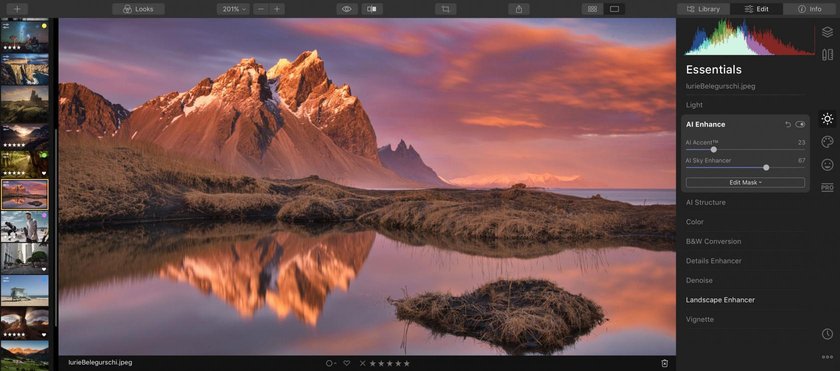 Although many users say that the main drawback of this application is its interface, there are a lot of people that adore this free cloud-based photo archive. Speaking of cloud services for image management, it is impossible not to mention Google because of its huge popularity. Its main difference from iCloud is that it provides only part of the ecosystem - there are mobile applications for iOS and Android, but no desktop applications. On the computer, the developer suggests using only the browser, which is quite in line with the philosophy and view of the future.
First of all, this mage viewer may provide the opportunity to save an unlimited number of HD videos and images up to 16 MP. Also, it's possible to connect to the archive via any computer, smartphone or tablet whenever you want.
The possibility to find the desired digital photo in a few seconds is, probably, the main advantage of Google Photos. Due to the advanced search system, you need just to write what you want to find and the application will show you all your images related to the thing, person or animal you're looking for. Besides, it's possible to use this photo archive to share photos with your relatives and friends.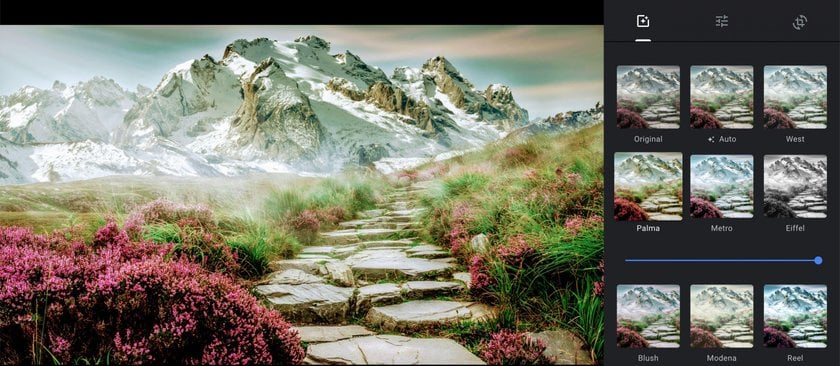 This application is a perfect choice if you are looking for a cheap and easy-to-use Picasa alternative with a photo gallery. It has various features necessary to find the right picture out of thousands in a couple of seconds. All that you need to do is just to use Manage mode. It opens the library of your shots, where you can index categories, labels, and scores.
ACDSee has a long history, so it is not surprising why it is the most popular in the category of paid photo archive management applications. And it is often recommended in similar reviews on other sites. The perfect solution for those who want to organize their photos.
Among the advantages of the program are its well-thought-out and rich archive management functionality, functional import, and the ability to classify photos into categories and put color labels. There's a good slideshow with Picasa-like animation and face recognition, as well as progressive file format support. There is a good set of editing features: cropping, color correction, red-eye removal, retouching, and more.
Also, you'll be pleasantly surprised by the app's amazing performance and customizable interface. And such features as facial recognition, skin enhancement and geotagging make this app perfect both for professionals and people who want to keep their photos organized. Nevertheless, the variety of tools leaves much to be desired.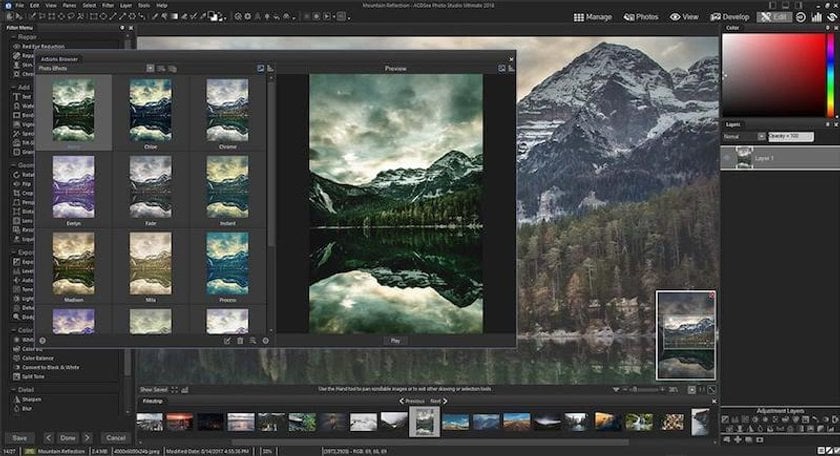 In case you are a fan of Adobe products and want to keep all your images in reliable online storage, this app is just what you are looking for. This is a great software that will provide you with access to your photos wherever you want. And it doesn't matter whether you use your computer's hard drive, laptop or smartphone. Furthermore, you will be able to edit your pictures with the help of any available device.
Except for the possibility to organize your photos by date or location, you can create albums for better management. Besides, this photo editing like Picasa can provide you with information about any of your images. It can show the file name, capture date, format and size of the image, and even camera settings that were used when the picture was taken. And if you use the camera provided with a GPS tracker, you will be able to see the information about the location where your photos were captured.
This service can be recommended to those who are professionally engaged in photography, shoot with a professional camera, and want to take the most out of the pictures. It not only allows you to manage your photos, but also contains many other functions: the color correction, editing, retouching, and other tools in it are really high quality.
However, for a less professional audience looking for a replacement for Picasa, this is probably not the best choice. First, it's expensive. Second, it's still a professional tool that will be much harder to master. Third, it lacks a number of the less professional but handy features that users are used to in Picasa - no slideshow, no map with events, collages, and the like.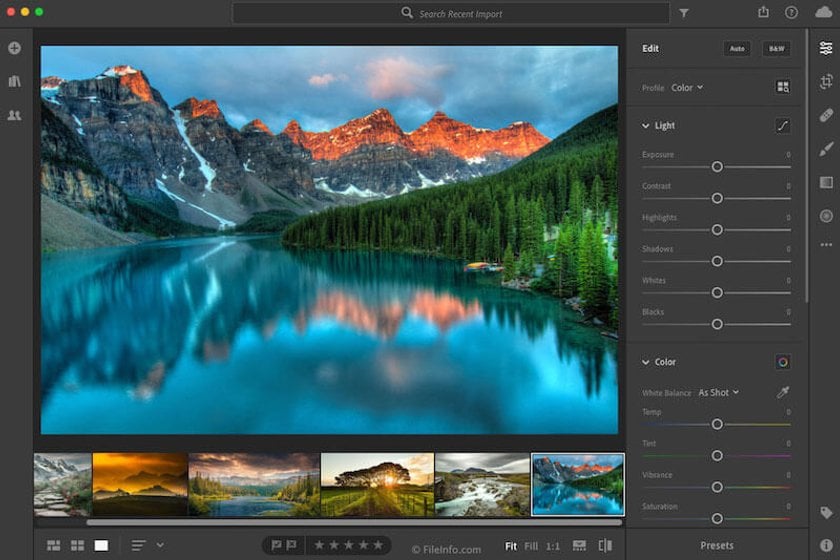 This replacement for Google Picasa is a perfect combination of image organizer and editor that has the necessary tools for the professional enhancement of your pictures. The simple-to-use app supports more than 50 file formats including RAW, GIF, PNG, JPG and PDF. Besides, it offers an amazing variety of photo editing features, such as 38 creative filters, Develope Mode, cloning tool, etc.
It's possible to use this replacement for Picasa to put all your images in order due to its advanced organizing system. Use various tags, color labels, and keywords to find anything you need. Besides, you'll be able to organize your pictures with the help of EXIF data or information about their GPS locations. This application is a great option for a photographer who has thousands of photos and needs to sort them all.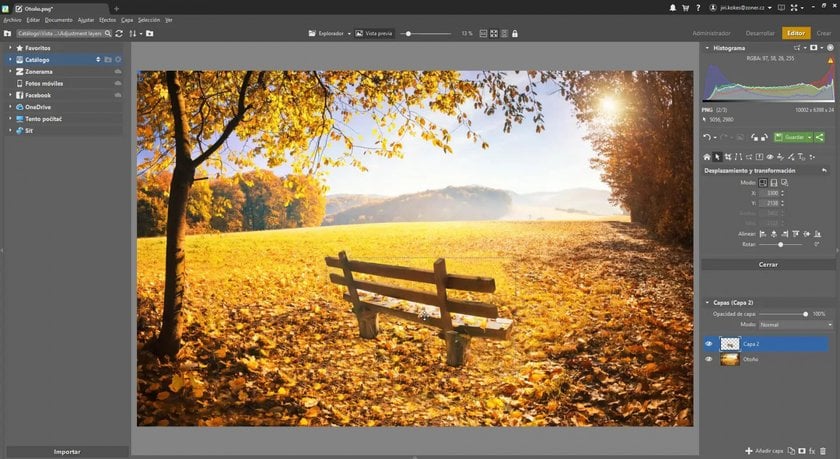 Microsoft managed to develop an app that has a chance to fight off competition and become the best photo editor in the market. The first thing that salutes the eye is its user-friendly interface with thumbnails of your photos. You won't face any difficulties if you haven't utilized photo editing software before.
The Picasa replacement for Windows provides its users with wonderful photo editing features that can be used to create eye-catching images. It has all the necessary and popular tools including picture rotation, color correction, exposure, etc. Besides, its amazing histogram feature allows highlighting shadows, changing brightness and adjusting color temperature. Except for these wonderful tools, the app offers much more, so it'll come in handy even to professionals.
And, of course, this app wouldn't be one of the best Picasa alternatives without impressive organizing and sharing features. Its users can import files and keep them organized using keywords and tags. It's possible to create various folders if you want to find any image within several seconds. What is more, users can share all their uploaded and edited photos to Facebook, YouTube or another popular platform without any problems. Just try this free photo editing software like Picasa!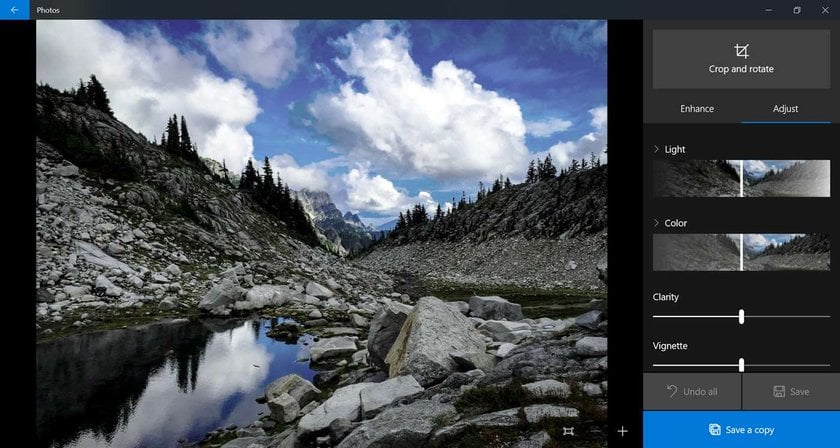 Professional photographers have thousands of digital images and sometimes they may face problems with searching this or that photo. Fortunately, it's possible to solve this issue with the help of this free replacement for Google Picasa. It offers wonderful features that are perfect for editing, viewing and sharing your pictures.
First of all, you'll be definitely amazed by its smart albums and photo collections. The app will automatically create albums with pictures that have a lot of common features in your photo library. Besides, this software is an ideal choice for photographers who need to protect their photos. Just set your password and it'll be impossible to open this or that image without your permission.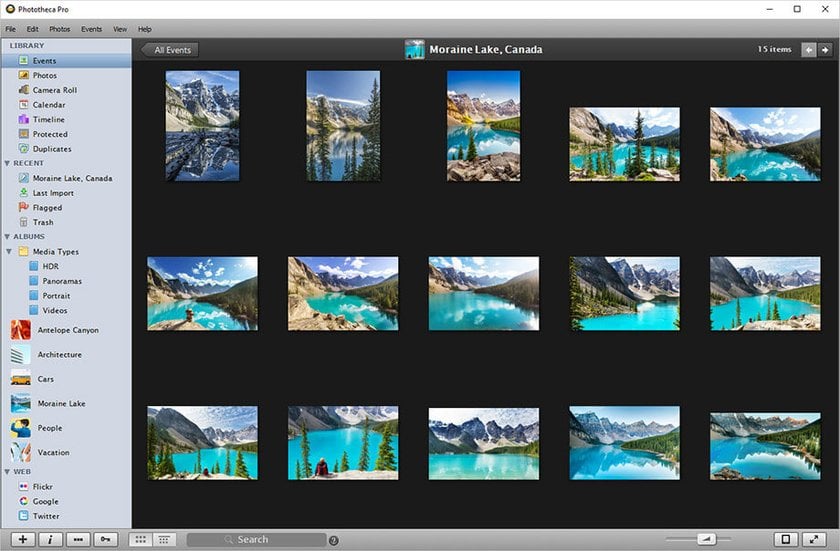 PhotoScape is definitely worth your attention if you are looking for a free photo editor similar to Picasa that will help you enhance your pictures and manage them. The great fact is that it allows users to create GIF animation and draw digital pictures. Besides, the software provides its users with tons of filters and effects that can make their pictures unique and more attractive.
Due to the user-friendly interface, even beginners won't face any difficulties while using this app. And the RAW converter is another great benefit of this Picasa alternative. Although the software is provided only in English and Korean languages, it's possible to download a special language package to overcome this problem.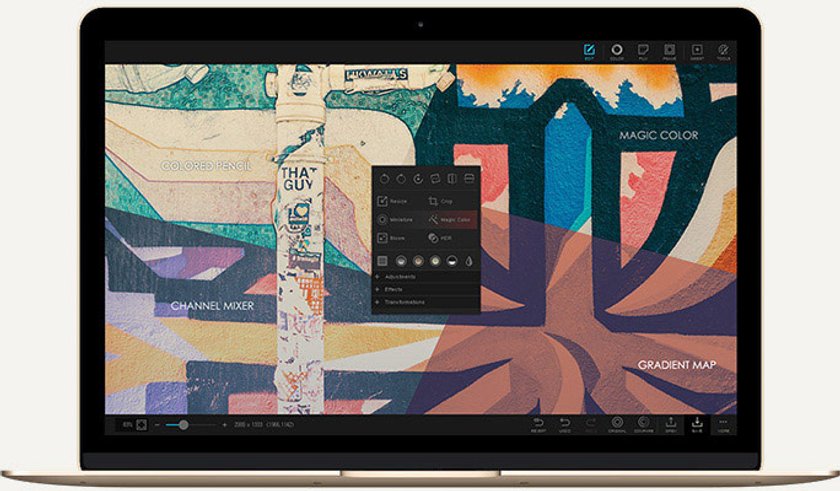 It may be difficult to find a perfect image viewer that can surpass your expectations instead of Picasa but this app certainly copes with this task. It has all the tools necessary to manage your photos and edit them. Besides, you can install plugins to get access to the wider choice of opportunities.
Even though the app Picasa replacement has an unattractive old-fashioned interface, it offers impressive performance speed. It works with files larger than 25MB without any lags or crashes. Unfortunately, this wonderful photo editor is available only for Windows users. As we said above, poor functionality is compensated by a system of third-party plugins that add format support and other useful features, so it is a good replacement for Picasa.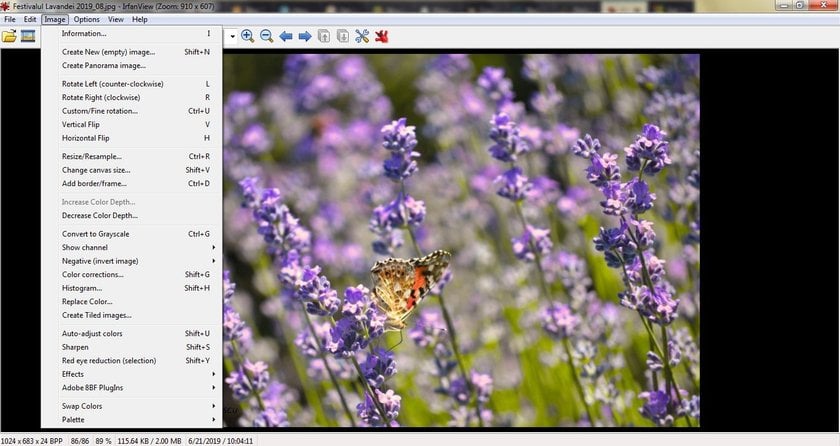 If you need to download a free image viewer not only to organize your files but also to improve your photo editing skills, this Google Picasa alternative will definitely satisfy you. It works with all popular formats including JPEG, PNG, GIF, and RAW. The app's editing tools include not only basic color correction and cropping but also clone brush and unsharp masking.
Plus, there is a portable app version that doesn't require installation. You may just download it to the USB flash device to use your favorite photo editor whenever you need it. However, take into account that the app works only with Windows OS.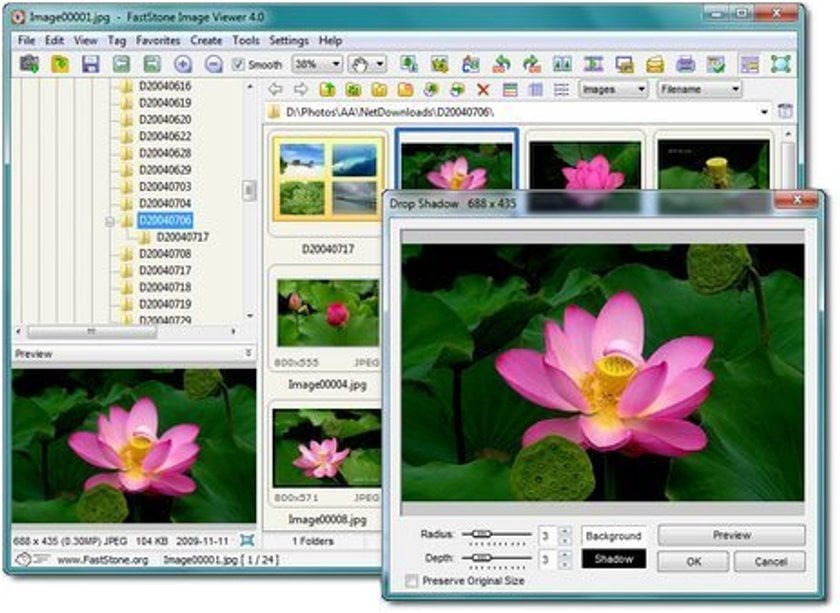 11. macOS Photos Mac
This photo editor is a Picasa replacement for Mac. It will help you to solve problems with your image management and enhancement of your pictures. The great fact is that this app is available on all your Apple devices, so you will have access to your favorite images wherever you are.

This is the most advanced cloud service for working with photos because it is much more than just a photo editor to replace Picasa. It is an entire ecosystem that consists of the iPhone, the Photos app on the Mac OS, and iCloud itself. And it's all seamlessly integrated. Working with photos is maximally simplified, uploading to the cloud is automatic, there is synchronization between devices of the same user, and there is also a very convenient way to share with family and relatives. If we go back to Picasa, they took a lot of its functionality and did it on a very decent level:
An objectively beautiful implementation of the photo feed.

Availability of several kinds of animated slideshows, just like Picasa.

Map display with event locations.

Sorting by album with the possibility of nested albums.

Face recognition and grouping by people.

Minimalistic and very functional photo editing interface - only basic functions are in the foreground, but you can find more advanced ones inside the program if you want.
The software is provided with awesome features like Face Recognition. It can recognize this or that person in the picture. Due to this feature, you'll be able to find photos of your friends or relatives in a couple of seconds. Additionally, you can use keywords for faster searches. And of course, it's possible to see the information about the location where the picture was taken. Photo sharing is implemented very well.
Also, this app has incredible editing tools such as white balance settings and noise reduction. It's even possible to use a special Retouch tool that can fix your images and make them flawless. No doubt, this photo editor is a great option for any owner of a MacBook, iPhone or iPad.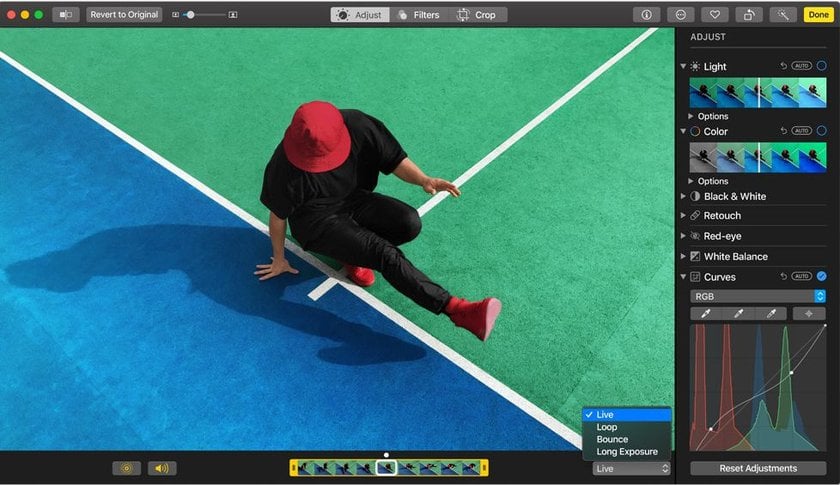 Conclusion: which Google Picasa Alternatives Should You Choose?
As you can see, it's been many years since support for Picasa ceased, and the situation with alternatives is pretty clear. There are many worthy direct analogs and you can choose any one you like at your own request. Today you can find a perfect Google Picasa desktop alternative.
It's no-brainer that Picasa was an awesome app for image viewing and organization but right now there are better photo editors that offer newer and more advanced features. That's why you shouldn't be afraid of changes and it'll be a great idea to check out each app from the list. You can be sure, that you'll definitely find the software that will satisfy all your needs. Now you will no longer have the question of what to use instead of Picasa.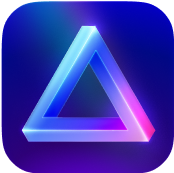 Advanced yet easy-to-use photo editor
view plans