Every modern professional photographer can't do without photo retouching services, regardless of the genre he/she specializes in. In such a way, you can save your time instead of doing image retouching on your own.
A skillful photographer isn't always a good photo retoucher. For you not to go through the selection process on your own, we did our best to find the most trustworthy and efficient photo retouching service.
Proper photo retouching requires attention and a professional approach. Even if you can retouch photos on your own, the process takes many hours, and you'd better devote them to shooting.
However, choosing a reliable photo retouching company that can perform high-quality photo post-production is rather difficult, considering the huge variety of services available nowadays. For you not to go through the selection process on you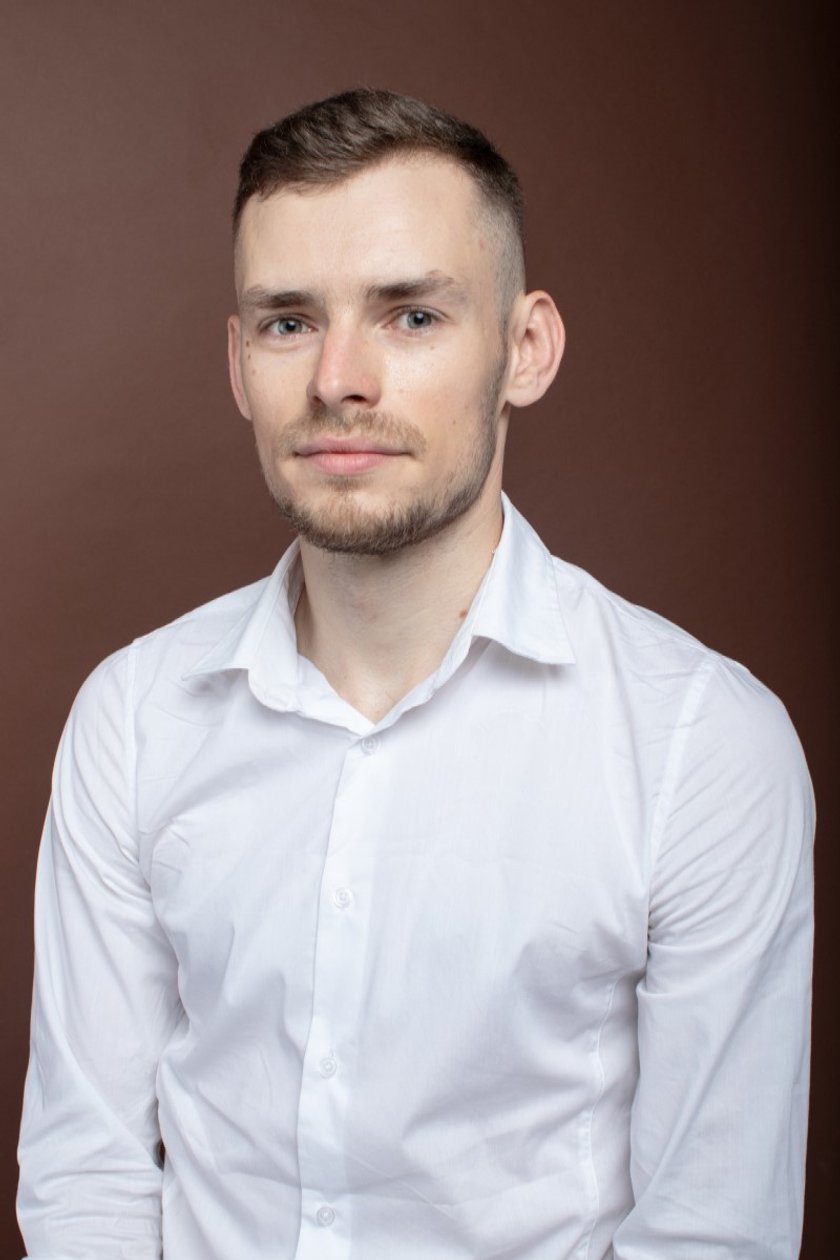 We sent one and the same photo to 7 different photo retouching services and provided them with identical requirements:
Correct skin color.
Perform deep face retouching.
Remove clothing wrinkles.
Make eyes brighter.
Improve the background.
Whether you require basic photo editing or advanced retouching, these services have you covered. They provide a diverse range of features and options, so you can choose the perfect fit for your specific needs.
There's another great option, by the way. While Luminar Neo photo editor is best known for its advanced AI-powered features (for example, Enhance AI and Skin AI), it can also be used for basic retouching. Even if you have no experience in post-processing, you can easily learn all of Luminar Neo's tools and improve your images without any assistance.

1. FixThePhoto
They offer a wide range of services, including portrait retouching, wedding photo editing, product retouching, and more. This editing and retouching service also has different pricing options to suit different budgets.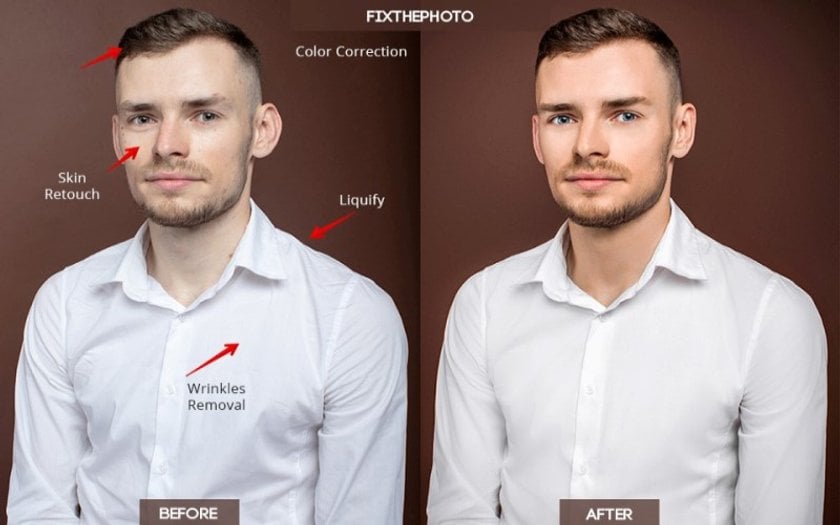 Retouch: This pro photo retouching service occupies the first position on this list, as these guys performed the best retouching of the test photo among all the competitors. We like how they smoothed out skin tone, especially the area of the nose, which was noticeably redder than the rest of the face.
The eyes, at our request, were lightened and cleaned. The color of the beard was beautifully evened out and it looks thicker in the final photo. We also used their Background Changing Package, so now the background is darker and smooth, which makes the entire photo look more professional.
Service: Excellent service and attentiveness to the client's wishes. If you dislike anything in their work, they offer free revisions taking into account your every word. The ordering itself is amazingly fast – you need to open the website, choose one of the Photo Retouching Service Packages, go to your personal account, and upload all the pictures.
If you have specific demands, you can mark the parts of the photo that should be retouched according to your wishes right in the uploading window, e.g. make eyes brighter/remove wrinkles from clothes. FixThePhoto allows choosing the delivery format.
Price: Our order cost $10, which is a great price for this level of work. Their pricing is simple and straightforward – you always know in advance what will be done to your photo. Each level of image retouching has a list of changes applied.
2. WeEdit.Photos
This is a professional image editing service that offers a range of options, including portrait retouching, restoration, and creative post-processing. They work with individual photographers as well as corporate clients, providing personalized services based on specific needs.
Retouch: It was quite difficult to choose between these guys and the first photo touch-up service on our list since they are very similar in their style of work. WeEdit.Photos improved the skin, its color, and texture. They smoothed out the shirt, which is perfectly visible in the upper and side areas.
There is a small space in the beard on the right and it would be nice to fill it, but they decided to leave it close to the "before" photograph as possible. The background now looks rather good, but a few light tones on the right won't hurt. In general, the work is done at a high level and we can definitely recommend this service.
By the way, you can get a similar result yourself by using Skylum's online image editor. Give it a try!
Service: We like how managers at WeEdit.Photos approach the work and communicate with the clients. This is the best photo editing service! First, you need to go through the standard registration, and after that send the files to the company. We also advise you to pay attention to the portfolio, where each type of service they provide is described in detail.
Price: Our photo cost $10, and this is the highest price for image retouching this service has. Also, they have pleasant discounts on wedding photo retouching. You can buy Wedding Packages for $99 and $159. This sum includes retouching of 700 shots (Color Correction, Basic Edit, and Extra Edit).
3. Wedding-Retouching
Photographers are often faced with the daunting task of managing thousands of images from a single shoot, which can be incredibly time-consuming. Wedding Retouching offers a comprehensive range of services, including culling, color correction, and image enhancement, available in three different levels. The retouching work of skilled professionals can transform ordinary photographs into stunning masterpieces.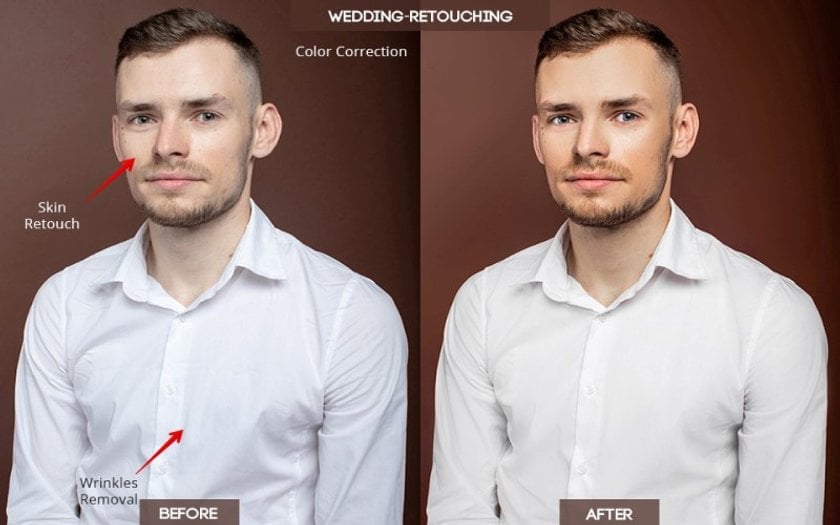 Retouch: We were pleased with the image retouching services of this company for almost 100%, but slightly darkened skin on the face spoilt a general impression. Compared to the previous services, this seems like a real shortcoming.
However, we liked how they enhanced eyes not going overboard, so this is one of the best online photo editing services. The work with clothes was done professionally and everything looked natural. If we consider this service, without comparing it with the leaders of this rating, we can confidently say that it provides photo retouching services of decent quality.
Service: Don't get confused by the name of this service – they are engaged not only in wedding professional photo retouching, it's just their main specialty. If you want to order portrait retouching or buy a Premium Magazine Retouch Package, they won't refuse you. To place an order, you need to register. It is very simple and you can log in via Google or Facebook accounts.
After logging in, you only need to download an image (JPEG, RAW, PNG, TIFF) and specify wishes concerning photo retouching, except for those that are already included in the price.
Price: We paid $10 for this photo, which is quite a common price for this type of image retouching. Similar to the second service, they allow ordering wedding photo retouching packages at a very good price.

4. High-End Beauty Retouching
This is one of the best online photo retouching services with a team of professionals. Their primary goal remains the same: to provide exceptional, high-quality photography enhancement options to improve your images to perfection.

Retouch: This is a kind of photo retouching that you don't notice unless you look at the "before" photo. But it makes the picture naturally beautiful without any frills. We really like the skin color that they have chosen – it is neither too dark nor too light as in the original picture.
Deep skin retouching, boosted color saturation and a thicker beard are definitely a plus. They professionally smoothed the fabric, especially on the left side. The color of the shirt is naturally white, which proves they are good at color correction.
Service: This is a photo retouching service that specializes exclusively in high-end retouching, which is ordered for the covers of magazines, billboards, and advertising. The examples available on the site show how skillful these guys are. Ordering is simple. Just go through a fast registration – specify your name, surname, email and that's it.
Here you can talk to the most attentive and caring managers (perhaps because of the price that the service charges for their work). They will ask about all the details concerning your picture, ensuring you get exactly what you need.
And by the way, if you just need to replace the backdrop, you do not need to go to one of the best photo editing services and pay extra. You can just use the AI Background Remover in Luminar Neo and get great results!
Price: The prices here are reasonable for this kind of image retouching, starting at $10/photo (that's how we paid for our picture). It would be strange to expect that a Pro Retouching Package costs several bucks. Therefore, you can even find photo retouching for $150/per photo on their price list, although this is a completely different level of work. Look at examples to see what we mean.
5. Nuderetouching
A group of highly skilled professionals has created one of the best photo editing companies with a wide range of enhancements tailored for portrait, wedding, and glamor photography. Furthermore, they operate a specialized studio dedicated to the retouching of nude and boudoir pictures, meeting the specific artistic needs of these genres.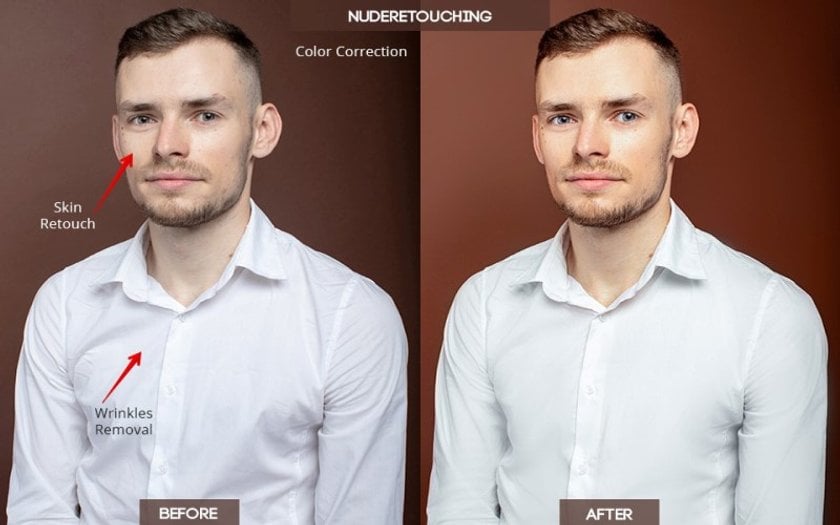 Retouch: The retouchers of this service surprised us with the quality of skin retouching - when zooming the picture in, it is difficult to find even minor flaws. It came as a surprise that they decided to enlarge the eyes. This becomes obvious if we compare the pictures side by side. This didn't make the photo look worse, but we can't understand why they decided to do it.
The color correction was done well. The skin color is almost identical to the original image but with a little warm shade. The shirt has been smoothed out nicely, but the left side looks a bit unfinished.
Service: This is perhaps the most unusual representative of the professional photo retouching services on this list since it specializes mainly in nude image retouching, but the manager gladly accepted the order. Among the sample photos, there are ordinary portraits too. Although there are few of them, we decided to give the company a try. As for ordering, everything is usual – quick registration, waiting, and receiving pictures on the email.
Price: This photo retouching service has average prices – from $5 to $15. Our order was charged as usual – $10. This type is called "Complete" and includes a list of 12 manipulations with the picture. There you can find everything that you may need.
For a small additional fee, you can order some services that aren't included on the list. Usually, this costs $0.50-$2 (depending on complexity). However, don't expect to see a Damaged Restoration Package here, as such services are available only at FixThePhoto.
6. Colorexpertsbd
This is a renowned image editing and retouching service provider. The company offers a wide range of photo enhancement solutions to photographers, e-commerce businesses, advertising agencies, and individuals.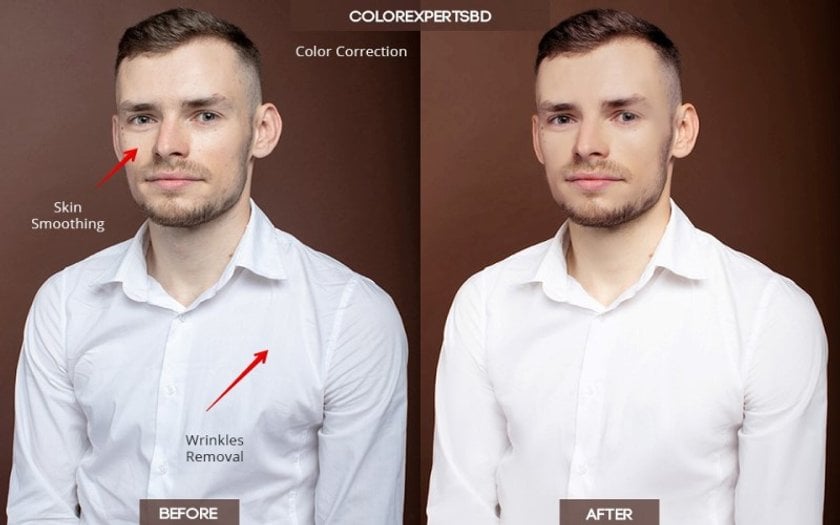 Retouch: We have many complaints about the work of this image retouching service:
The first thing was trying to remove the wrinkles on the shirt and adjust the white balance, they simply made some areas overexposed.
Secondly, if you look closely at the right eye, you can see that, for some reason, they removed the shadow and the eye became unnaturally flat because of the lost volume.
However, we can say some good words about Colorexertsbd. They showed great work with skin texture and color, and performed professional white balance correction of this area. Background editing is also satisfying.
Service: Imagine a store that tries to sell everything, starting with vegetables, ending with appliances - these guys resemble such a store. They provide image retouching services in 16 directions but, judging by the gallery, it becomes obvious that they aren't very good, as examples of their work are far from perfect.
Using the site is also very unpleasant. It constantly freezes, scrolling down takes forever, half of the images are absent and instead of them, you will see errors. Placing an order is very easy - you just need to add an image to the widget, specify the name and your requirements concerning the photo retouching.
Price: The pricing policy is confusing. The best photo retouching services on this list offer 3-5 price categories, but Colorexpertsbd has 33 options. Understanding how to place an order is very difficult.
It turned out that our order fits the "Glamor Retouch" type for $6.99, which sounds a bit ridiculous considering the shot. There are so many additional services that you can get lost while trying to figure them out.
7. Tucia
Tucia is a photo editing service that specializes in advanced retouches and restorations. They have a team of skilled editors who can handle various editing tasks such as color correction, background removal, and photo manipulation.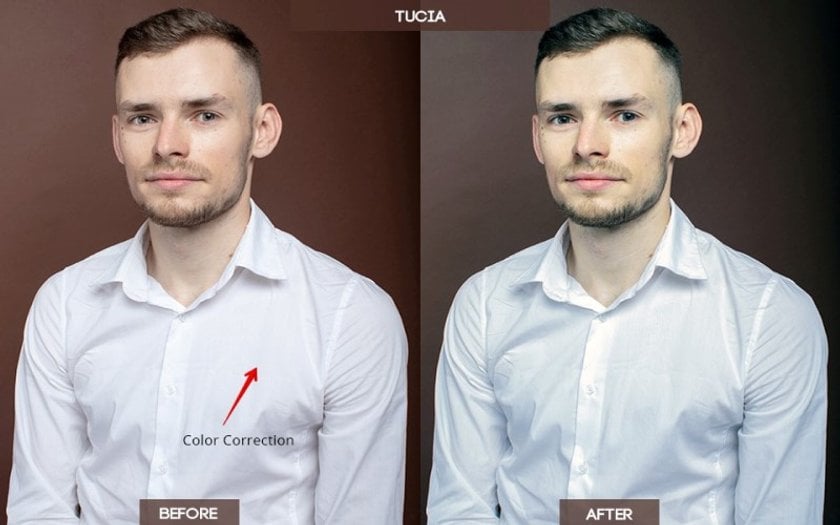 Retouch: The first thing you see when you look at the work of these guys – the photo got worse. There is something wrong with the color. The initial color of the skin was pinkish and other professional photo retouching services either made it a bit darker or leaf it intact. But Tucia went further - they made it green.
We opened the picture on different devices, with different screens and everywhere it looked bad. If we stop talking about the skin and look at the shirt, we can see that it has acquired a blue tint. The background was soft brown and now it looks almost black. Except for color correction, they did nothing.
All skin imperfections are still visible. It seems to us that while editing this picture, something had happened to the calibration of the monitor, but nobody knew about it. But this doesn't excuse such poor photo retouching.
Service: This service belongs to the category – "We want to confuse you as much as possible". Problems begin already at the site, where there is a minimum of buttons and menus, as well as information about the types of photo retouching. Examples of works are scattered and not divided according to genres, and some of them are completely absurd.
Almost all the examples in the gallery have huge watermarks that only spoil the picture. To place an order, you need to go through a simple registration, then replenish your account with credits, upload an image, write what you want them to do to your photo and only after the confirmation, you can find out the cost of the order.
Price: Credits are the worst type of pricing. One credit here costs $8, but you don't know how much your order will cost, because you need to convert dollars into credits, and most often the exchange rate isn't advantageous.
How to Choose Reliable Retouching Service Companies in 2023
When choosing a reliable retouching service, it's important to consider several factors to ensure you make an informed decision. First, examine the company's portfolio or sample work to assess the quality and style of their retouching. Make sure they have experience in the specific type of retouches you need, such as portrait or product editing, or photo restoration. Also, note a few other things:
A reliable company should have professionals who understand different aspects of retouching, including color correction, skin retouching, and image manipulation.
While quality is crucial, timely delivery of the final images is also important, so consider the service's turnaround time.
If you're sharing sensitive or private images, make sure the retouching provider has measures in place to protect your data.
Look for transparent pricing models, whether they charge per image or offer packages. Be wary of excessively low prices.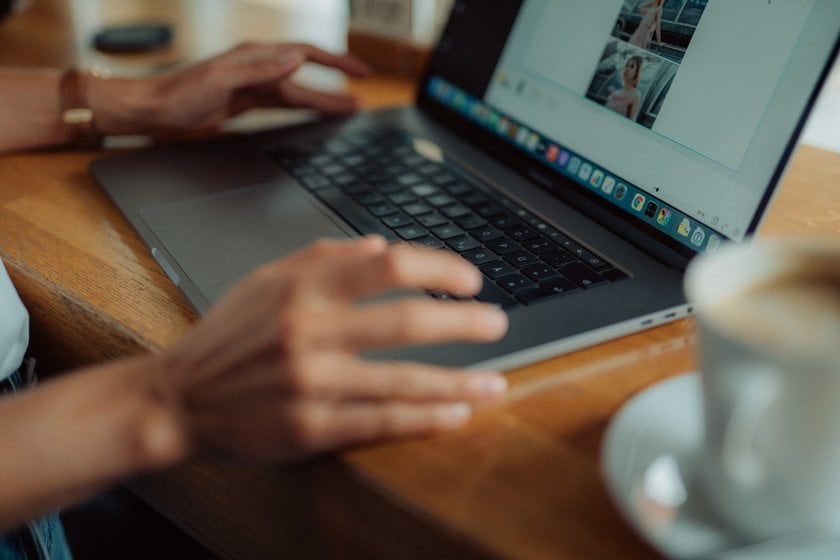 You can also research the company's reputation by reading reviews from previous clients. Also consider any additional services the company offers, such as background removal, color correction, or creative photo enhancements. Having multiple options available from one provider can streamline your workflow and save you time.
Conclusion
Enhancing images through post-processing has become an essential aspect of many photographers' daily routines. Because it requires a significant amount of time, many individuals choose to enlist the expertise of professionals. By using reliable services, you can improve the quality of your photographs and ultimately attract a wider audience with your exceptional work.
If you are a novice and want to learn how to do retouching on your own, you should definitely choose the right editor. We also recommend you read our article about the best beginner photo editing software.
FAQ
What Is Photo Retouching?
It involves modifying an image to improve its appearance for the final presentation. Retouching includes making precise, localized corrections to refine the picture. Typically performed after global adjustments such as color correction, the retouch adds a finishing touch to the image, giving it a polished look.
Why Should I Consider Using a Photo Retouching Service?
This type of editing can be a time-consuming process, especially if you're not familiar with the intricacies of the software and techniques involved. By outsourcing this task to a professional service, you can save valuable time and focus on other aspects of your photography business or personal projects.
How Do Photo Retouching Services Work?
First, you submit your photos to the retouching service, either through an online platform or by email. Next, a specialist reviews your images and assesses the level of enhancement required. Once you agree to proceed with the service, the retouchers begin working on your photos and then provide you with the finished images for review. You will have the opportunity to evaluate the edited results and provide feedback or request further adjustments if necessary.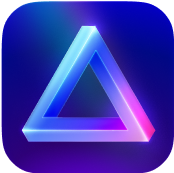 Advanced yet easy-to-use photo editor
view plans