Save memories on your screen and get back to those days in your memory.
Retouching wedding photo shoots can sometimes be an enormous and overwhelming task. The coming of one of the most celebrated era, digital photography, has brought with it endless digital image capture and editing possibilities. It's now possible to take thousands of shoots in a day from a single camera, thanks to the constantly improving image-capture technology embedded in our cameras, smartphones and other image-capture devices.
Besides understanding different light exposures, capture angles or postures, and other professional photography 'stunts', pushing the shutter button is the easiest thing ever. You can, in fact, use your camera's countdown shutter option, or even the 'auto-shutter' to capture images. So taking the photos, though sometimes tricky, isn't always the hardest part of the job.
Pro photographers would tell you that photography never ends with the camera; it never did! Though still a debatable subject in some quarters, the fact however remains that it's quite a difficult or impossible task trying to exclusively fix photo defects like low-light effects, unwanted image character, faulty background, and so on, in your digital camera. So you see, photo retouching is a subject that concerns us all, and photo retouching software provide the answer.
Here's another thought…
We all know how great we love to appear in photos, and how well we cherish good quality photos of places, events, and the likes. A wedding photo includes all of these expectations and more…
When it comes to an excellent photo retouching, even clients on a not-so-fat budget are careful about holding back. More often than not, they'd rather spend those funds to have a great wedding retouching done than spare it or spend it on something else. This is because everyone cherishes having memorable, great quality and charming wedding photos. Besides, you don't always get to look as young, forever…
The Obvious:
As a professional, if your wedding photo-shoots look great, your clients buy more, and tell their friends and associates what a fantastic job you've done.
The question is: How do you attain perfection and speed while retouching several wedding photos at any particular point in time?
Just read on, and you'll get the answers shortly…
Understanding What Wedding Photography Retouching Entails
Besides changing photo backgrounds, the next most-important part of the wedding photo is retouching the portrait. Now, you're wondering how realistic it is to handle heavy photo-retouching workload while maintaining or improving the quality of your service deliver.
Whether you're retouching your own wedding photos or doing so for clients, the bottom-line remains that excellence is paramount.
Another thing that's paramount to accomplishing masterpiece wedding-photo results is organization. Like most photo editing tasks, retouching wedding photos require a reasonable level of organization which is key to maintaining a great workflow, and, in turn, saves you valuable time, increases your profit and enables you to consistently deliver excellent quality work.
Other factors to consider include maintaining a detailed but simplistic approach that ultimately leads in the path of completion, with maximum client-satisfaction. Avoiding complex retouching could save you a whole lot of trouble, help you stay on track as well as finish up your photo-retouching tasks as quickly as possible.
Having understood what retouching wedding photo entails, your curiosity is probably tilted towards achieving perfection with this somewhat tricky and demanding task…
The answer is simple and straightforward: The Skylum Creative Kit 2016.
The Creative Kit offers a smart, intuitive, extremely efficient and reliable approach to accomplishing various degrees of photo retouching tasks, from simple to complex.
Comprising of six amazing Mac-only apps that've consistently been top photo-editing award winners, the Creative Kit holds your ticket to the most outstanding retouched photo images you've ever created. The incredible apps include Intensify, Noiseless, FX Photo Studio, Focus, Snapheal, and of course the Apple's Editor's Choice, Tonality.
The apps can be found singly on the Mac Apps store as 'standalone only' apps as well as part of the Creative Kit, as Standalone and Plugins, Addons or Extensions to software like Adobe Photoshop, Lightroom, Elements, Photos for Mac, etc.
These apps, individually, can be used to achieve mind-blowing tasks. Imagine what you could get done when you deploy the Creative Kit's (all-six-apps) over 400+ powerful creative tools. The result? Image perfection!!
Wedding Photo Retouching on the Creative Kit
All six apps are well suited for your wedding photo retouching needs. From tasks like adjusting or changing bride's makeup, background change and removal of unwanted details, to image enhancements, skin-blemish healing, as well as generally fixing your photos' imperfections.
You need not have a care about the photos that are taken in low light, or your black and white conversions. The Kit is' well-trained' to help handle your needs.
Even more interesting is the fact that the Creative Kit gives you the unusual privilege of applying unimaginable effects on your photos in simple mouse-clicks. The lovely collection of unique stylized presets and proprietary algorithms designed by some of the best brains in the world make the Creative Kit stand out in every regard.
Creating Stunning Wedding Retouching on Snapheal
Snapheal CK is one of the major apps whose super-creative abilities you'd require for your photo retouching. It gives you perfection and speed while helping you stay organized all through your photo editing or retouching projects.
Snapheal, by function and composition, is the fastest and easiest photo retouching app available. It can be used to remove unwanted image detail, heal skin blemishes as well as fix image imperfections like dust spots, scratches, etc. There are instances where the camera's lightening-speed image-capture includes unwanted objects or persons; never mind Snapheal has got you covered!
Snapheal's characteristically functional features include:
It's native RAW support with 16 bit image processing
Vast and generous file support including PSD
Works as a standalone as well as plugin or extension
Advanced Adjust panel for essential global editing functions.
High resolution of up to 40 megapixel
Adjustable crop
Very powerful clone tool
In-built social sharing option
Full-featured Spotting brushes, Retouch panel, Masking as well as several selective enhancement tools.
Mac OS latest version compatibility
And many more…
In Summary…
Snapheal's astounding proprietary photo healing potentials employ a patented CleanPics technology, masking, and powerful retouch brushes, as well as global adjustment controls that help bring unequalled perfection into every image.
And if you'd rather do you retouchings in more familiar app environments like Photoshop, Lightroom and Essentials, or even in Aperture or Photos, Snapheal, like other Creative Kit apps, is generous enough to make its full functionality available to you through its plugins.
The Creative Kit apps are great for professionals or individuals of all skill sets. They are highly efficient, yet very easy to use. They feature presets, filters and options that easily deliver incredible photo-retouching effects in simple mouse-clicks.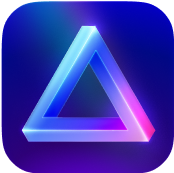 Advanced yet easy-to-use photo editor
view plans