Photoshop has been an industry standard for decades, but it's pricey for those who only use it occasionally – and for those who only use it for basic photo editing. Here is 17 Free Photoshop Alternative for basic photo retouching, graphic design, or both.
Photoshop has been an industry standard for decades, but it's pricey for those who only use it occasionally – and for those who only use it for basic photo editing. Photoshop is comprehensive image editing and graphic design software, but it takes a lot of space and can slow down your computer. It can also be difficult for beginners to understand. And at $9.99 per month, Photoshop may not be the best option for many novice photographers.
If you're looking for a free Photoshop alternative, you've come to the right place. This guide will lead you through 17 free Photoshop alternatives. Some are great for basic photo retouching, some can be used for graphic design, and some offer the best of both worlds.
Since the Photoshop free option isn't on the table, let's delve into other photo editors that might cater to your requirements.

The Top 17 Free Alternatives to Photoshop
1. Luminar Neo (free trial, subscription, lifetime)
If you're looking for free Photoshop alternatives, the free trial of Luminar Neo is a fantastic option.
Luminar Neo combines smart AI tools and a simple, intuitive interface, making it perfect for professional photographers and beginners. The easy-to-use AI-powered tools streamline routine tasks, allowing you to focus on the fun and creative parts of photo editing.
While Photoshop has various tools for different types of creators, Luminar Neo is designed specifically for photographers. You won't be distracted and confused by many tools you'll never use and can start editing without any previous experience.
Pros: Luminar Neo offers amazing photo editing capabilities, most of which AI automates. Use it to edit RAW photos with high accuracy, create mesmerizing collages with Layers and smart masking, or stylize your image with Presets. Luminar Neo offers AI-powered tools like Sky AI for seamless automated sky replacement, portrait enhancement options, Smart Contrast, Portrait Bokeh AI, Structure AI, and more.
Consider Extensions if you want to elevate your editing game with more specific functionality. Extensions are pro-level tools that you can purchase separately to enhance your Luminar Neo experience with AI-based sharpening, upscaling, noise reduction tools, and instruments for focus stacking, HDR merge, background removal, light manipulation, etc.
Cons: Luminar Neo is not free, but you can appreciate this photo editor's benefits for a trial period. There are also a few purchase options for Luminar Neo, like one-month and one-year subscriptions and a lifetime purchase. Unlike Photoshop, where a subscription is required, you can choose the best option.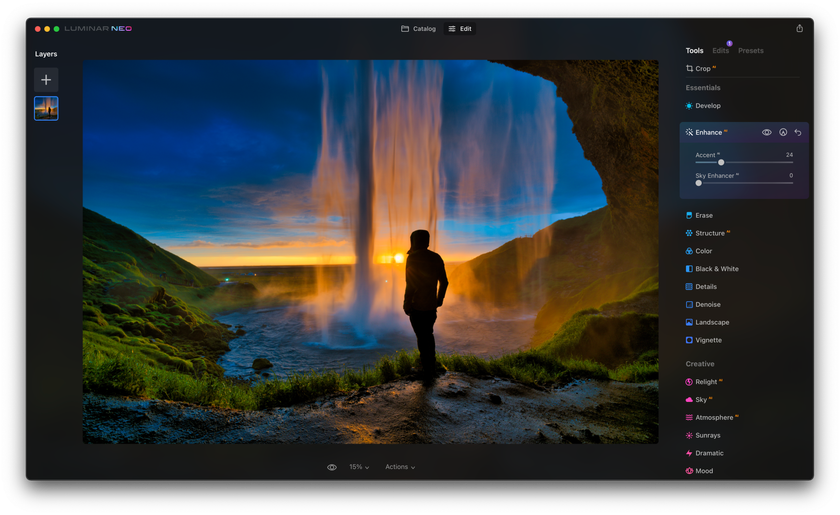 Apple Photos comes installed on every Mac computer and offers simple editing tools to quickly improve your photographs. It's also a great place to store your images, allowing you to organize photos by date or arrange them into folders. Basic adjustments such as color correction, brightness, saturation, and contrast can be made at the click of a button.
Pros: Photos is simple to use and works as a photo organization system and editor at the same time. The tools for editing photos are the same on the desktop as they are in the iOS app, so the interface is especially simple for Apple users.
Cons: Photos is only available for Mac and iOS and has very limited tools. It doesn't support layers or advanced adjustments, unlike Photoshop.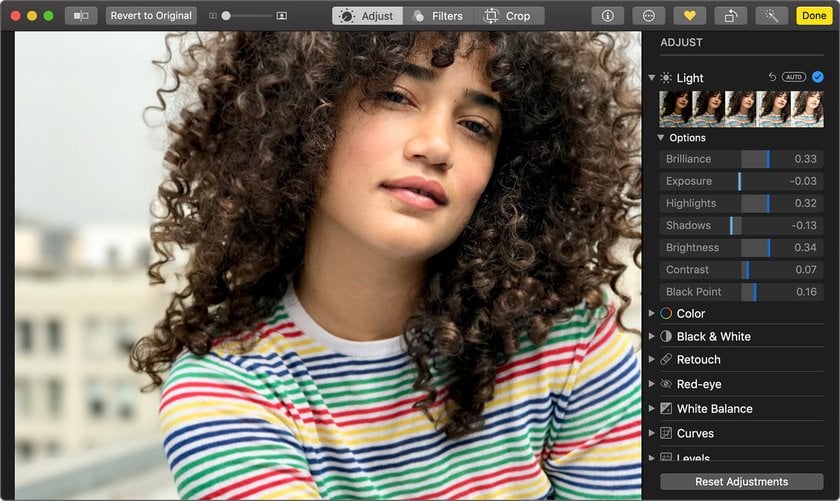 The Microsoft Windows 10 Photos app is one of the best free photo editing software like Photoshop. It is included with any Windows 10 operating system. Just like Apple Photos, Windows 10 Photos also works as a photo organization system. It automatically displays all images saved in your Pictures folder and makes it easy to import images that are stored in other folders as well. The one-click-fix option instantly improves color, brightness, and contrast and changes filters. Batch editing is also available.
Pros: 10 Photos is great for Windows users who don't want to install extra programs. The intuitive interface is perfect for novice photographers who don't need advanced options.
Cons: This software is only available for Windows 10 and offers limited functionality for professional photographers.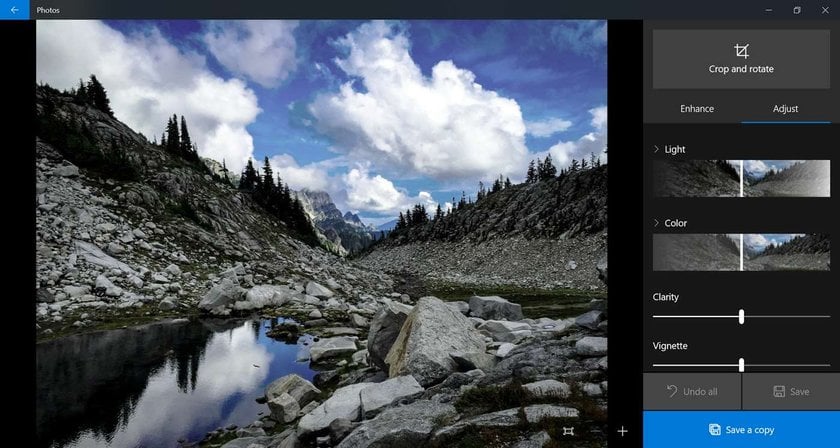 Perhaps the most well known free software to edit photos like Photoshop, GIMP has been around for ages and is one of the first programs that comes to mind for many people when they think "free Photoshop for PC". It's an open-source program available for Windows, Mac, and Linux, and the official website offers a lot of helpful tutorials. The GIMP team did a great job on compatibility: you can work with all popular file formats without any problems.
Pros: GIMP includes advanced features such as layer masks and filters. There are plenty of downloadable add-ons to fit your needs. Both photographers and graphic designers will find the tools they need to do the majority of their work, and GIMP supports a wide range of file formats. On the plus side, it supports plug-ins downloaded from the Internet. Due to its low system requirements, this program can run even on the most outdated PCs.
Cons: The interface isn't nearly as intuitive as Adobe's.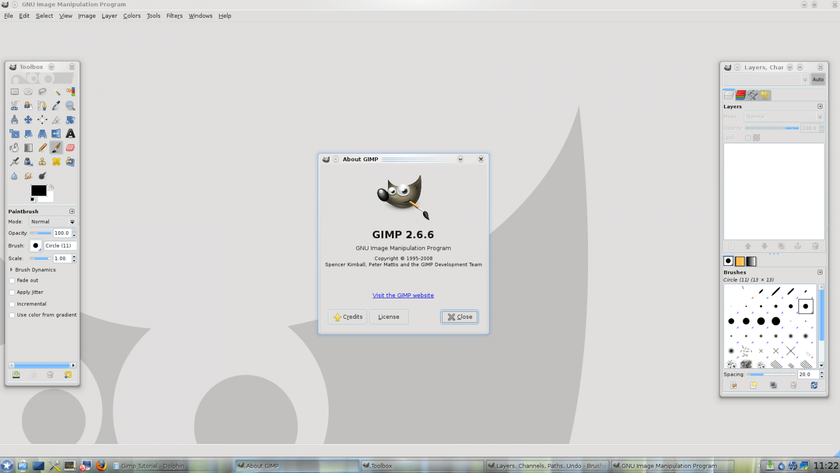 Photo Pos Pro is a free photo editor like Photoshop that can do everything from retouching photos to making collages and creating business cards. It allows you to edit existing images as well as start new projects from scratch.
Pros: Photo Pos Pro is great for beginners, recognizes RAW files, gives you the choice of Novice or Expert modes, and helps you ease yourself into the workflow.
Cons: To unlock the full features, you need to purchase the Premium version for $30. There are two interfaces, yet if you choose the Novice mode you can't work with layers.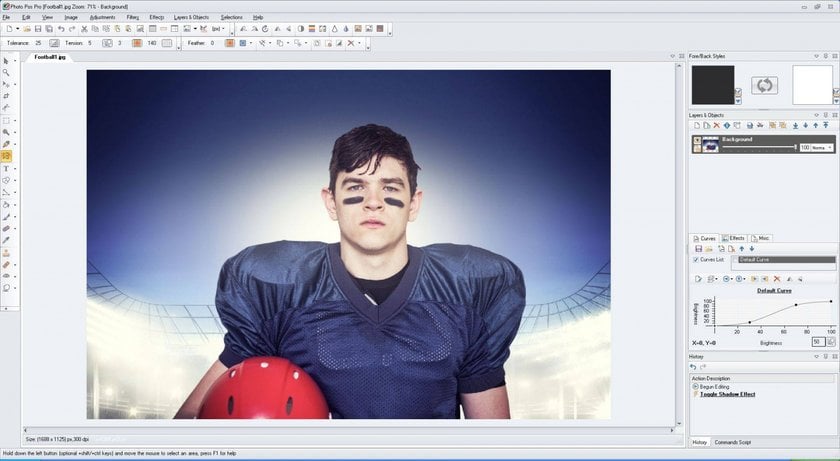 Raw Therapee is an open-source photo editing program that's great for beginners. With just a few clicks, you can instantly sort photographs, improve exposure, adjust the color and white balance, increase clarity, and more. Raw Therapee also gives you the option to create collages and add frames to your photos.
Pros: You can download extensions based on your needs. It's a great basic photo editor for beginners and is specifically designed to work without lagging on slower computers. Three basic Retouch profiles (Raw Therapee's version of presets) offer an even faster way to improve images.
Cons: Since the number of users is limited compared to other photo editing programs, there are not a lot of tutorials available. The disadvantage of this program can be considered a complex interface, which will be difficult to use for beginners, but it allows for complex manipulations with photos.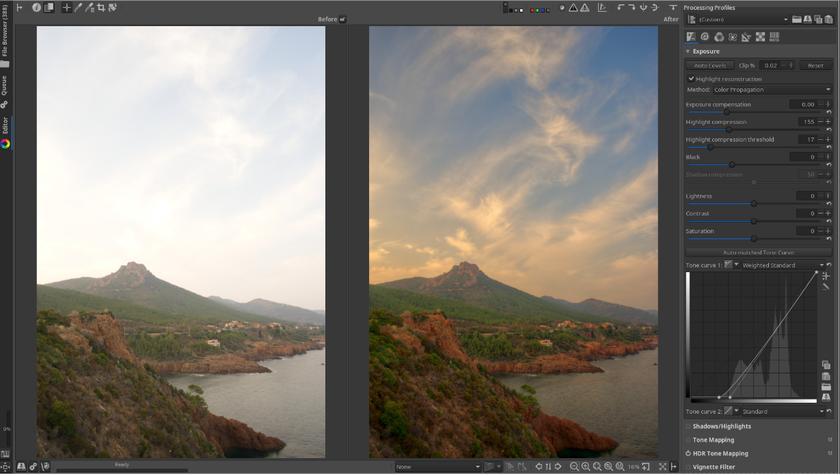 Pixlr is unique because it's a completely web-based photo editor. It allows you to make basic adjustments such as vignettes, color correction, saturation, contrast, and frames. The mobile version makes it easy to edit photos on the go.
Pros: Pixlr is a good choice for those who don't have any room to download extra programs on their computer. The interface is easy to use and reminiscent of Photoshop Elements. Pixlr even supports layers, which is hard to find in an online editor.
Cons: The advantage of this program is also a user-friendly interface, rich with effective tools and the possibility of linking to cloud storage. Smart tools help automate repetitive actions. You'll need a constant internet connection to edit photos using Pixlr. If you stick with the original Pixlr Editor, you'll also need Flash for it to work. However, the new Pixlr X runs on HTML5.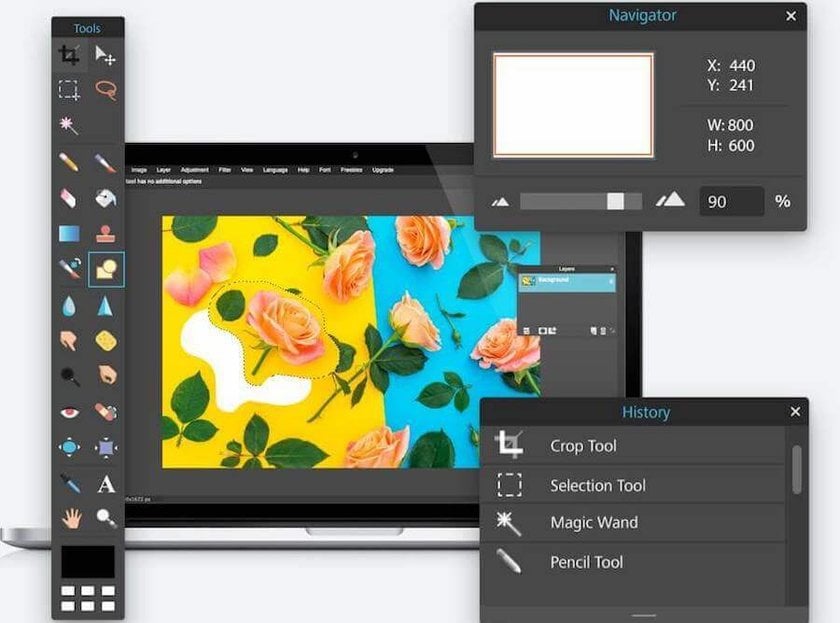 Paint.NET was originally created as an alternative to Microsoft Paint but has since developed into a simple photo editor. It includes basic tools that offer the ability to edit using layers, curves, and levels. While the tools and filters are limited, you can download free extensions to add more versatility. Since Paint.NET is used by a large number of people, there are plenty of forums where you can find tutorials.
Pros: Paint.NET is simple for beginners to use and offers basic photo editing tools for those who don't need any frills. It has a user-friendly interface. You are free to install it and use indefinitely.
Cons: This software has limited functionality and is only available for Windows operating systems.
Darktable is an image editor that's often marketed as a Lightroom alternative, although it offers limited functionality compared to Adobe products. However, it does offer great tools for basic image enhancement, which is a good starting point for beginners. It also allows you to create and save your own presets, making one-click editing a breeze.
Pros: Darktable offers a simple interface that allows users to instantly correct colors, apply filters, and adjust brightness and contrast. The interface is nearly identical to that of Lightroom. While many photo editing programs are only available for Mac and Windows, Darktable is also available for Linux.
Cons: There aren't enough tools for professional photographers, and Darktable can get buggy and crash if files are too large.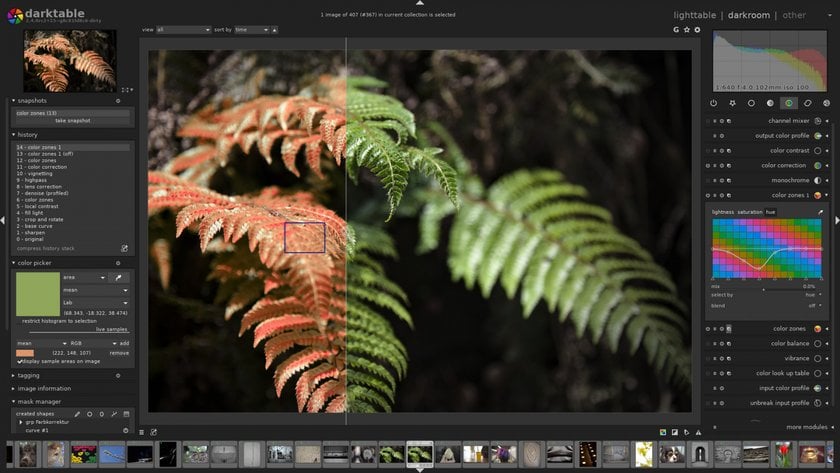 LightZone is a free, basic photo editor that allows users to instantly perform basic color corrections, adjust white balance, and improve exposure.
Pros: This is an easy-to-use program that's great for beginners and those who don't make a lot of adjustments to their photographs. Although it's a basic editor, it still supports RAW files. LightZone is available for Windows, Mac, and Linux.
Cons: LightZone has no real tool for layers, instead offering an alternative that includes stacking tools on top of each other. The photo editing tools are very basic, and color correction isn't as good as with other free editors. If you don't understand how to use particular tools in the program, there isn't a lot of help available. If a photographer has a good understanding of specialized software, then only the quality of the source material and the space of his imagination become the framework within which the photographs are corrected, their quality improved, and exquisite stylizations created.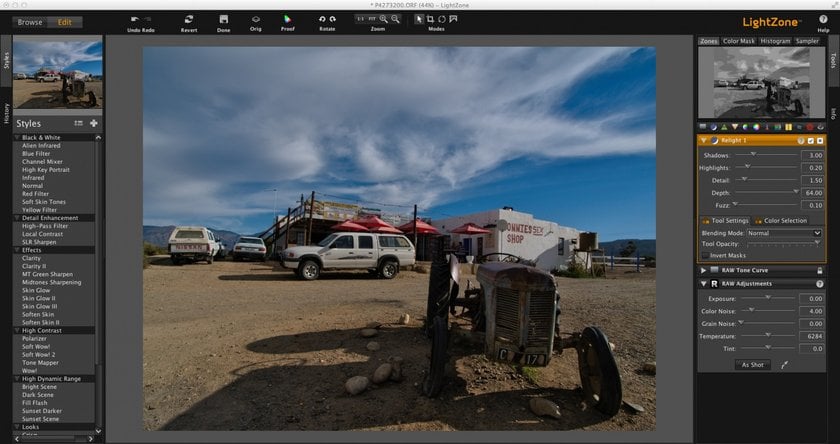 While PhotoScape X is primarily marketed as a photo editor, it does so much more. It supports batch editing, screen captures, animated GIFs, RAW image processing, image stitching, and other features. PhotoScape X makes it easy to add text and graphics to images and offers many of the same brushes and tools as Photoshop.
Download Luminar Neo and Get a 7-day Free Trial
I'm in!
Pros: Great for beginners, PhotoScape X offers a lot of easy-to-use filters and tools to improve any image and inspire creativity.
Cons: Some users find the interface cluttered and confusing to navigate at first, and Photoscape X can become slow when faced with large files. Selection tools are limited, making it difficult to edit only certain parts of an image.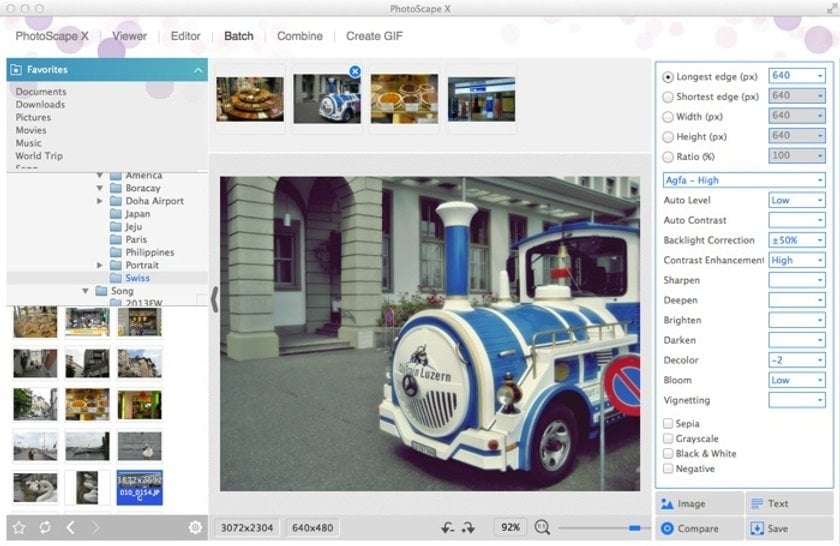 Photopea is another online photo editor that doesn't require users to download any software. It supports a range of file formats including PSD yet doesn't offer all of the editing tools that Photoshop does.
Pros: The interface is similar to Photoshop Elements, making it easy to make the switch without a big learning curve. Photopea supports layer editing on imported PSD files and makes it easy to instantly improve photos with basic adjustments. It also supports both raster and vector graphics!
Cons: Because this is a free program, there are a lot of ads. To remove them, you'll need to pay $9 a month. You'll also need to be connected to the internet to use Photopea, and removing large areas from photographs (such as an entire background) doesn't work very well.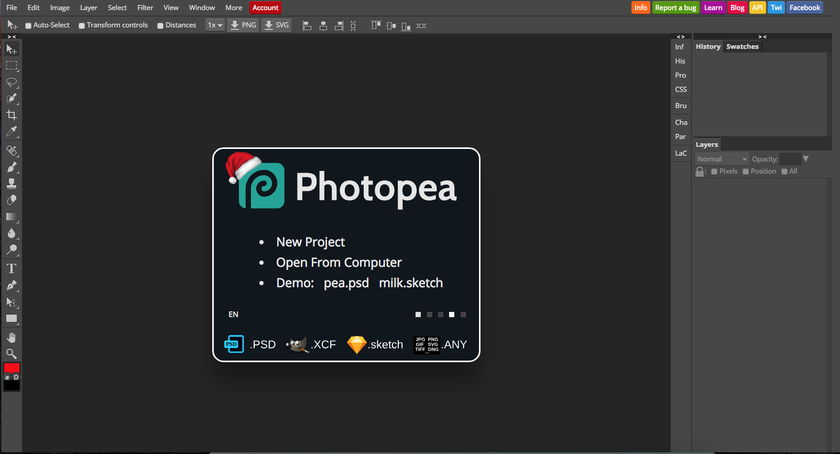 InPixio is actually a collection of software that begins with Photo Editor and includes five other programs: Photo Focus, Photo Clip, Photo Eraser, Photo Maximizer, and Photo Cutter. The free version of InPixio is simple to use and offers a range of filters, frames, and textures to improve your images.
Pros: InPixio includes a lot of one-click filters that can instantly transform a photo. This program is easy for novices to use, as it doesn't include a lot of advanced editing tools.
Cons: The free version of InPixio is very limited. If you want the full version, you'll need to pay $30. Only a few of the additional programs are compatible with Mac, so to get the most out of InPixio, you'll need to be using Windows.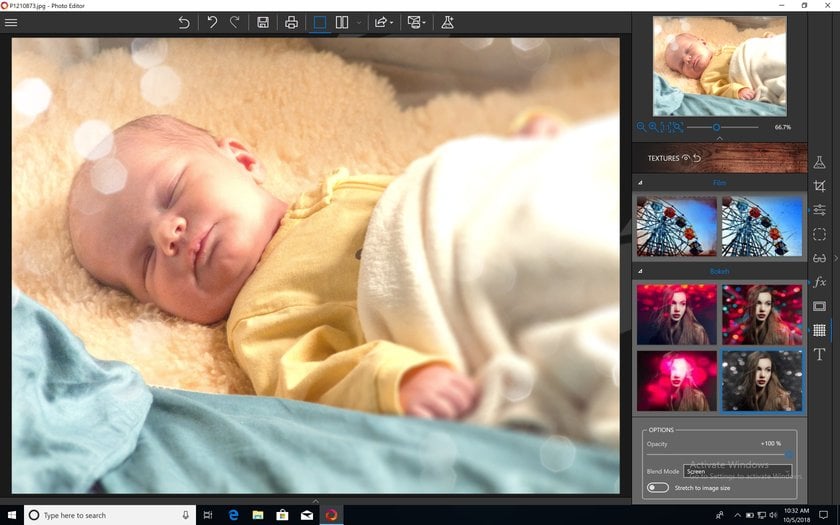 Polarr is a simple photo editing program that aims to enhance images with filters. There are plenty of filters to choose from, allowing users to perfect their images with just one click. Aside from the filters already included in the program, users can create and save their own if they purchase the Pro version.
Pros: Polarr also offers an app for both iOS and Android, making it quick and easy to edit photos on the go. The simple design makes Polarr perfect for novice photographers who want a quick edit without excess features. The skin editing tool makes it easy to smooth imperfections.
Cons: If you want all of the features, you'll need to pay a monthly fee of $2.50. Other than a range of different filters, Polarr lacks advanced image editing tools. When editing larger photos, the program can lag.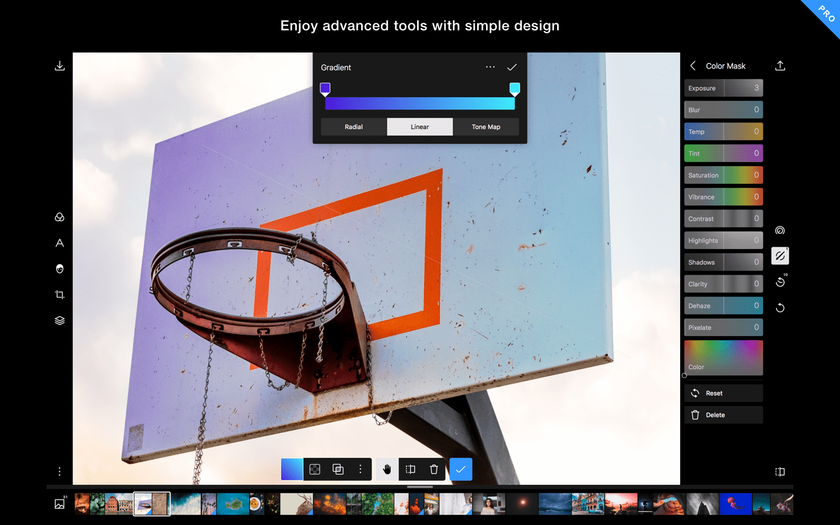 InkScape is primarily geared toward graphic designers who want to work with vector images. Instead of being marketed as an alternative to Photoshop, it's more like an alternative to Illustrator. Even so, you can use it to make basic adjustments to photographs such as cropping and cutting and pasting. It's also a great way to convert photographs into vector images!
Pros: InkScape is great for graphic designers who need the drawing and painting tools found in programs such as Photoshop and Illustrator. Inkscape also supports vector images.
Cons: When working with large files, InkScape tends to lag or sometimes crash. If you're more of a photographer than a graphic designer, InkScape may feel limiting.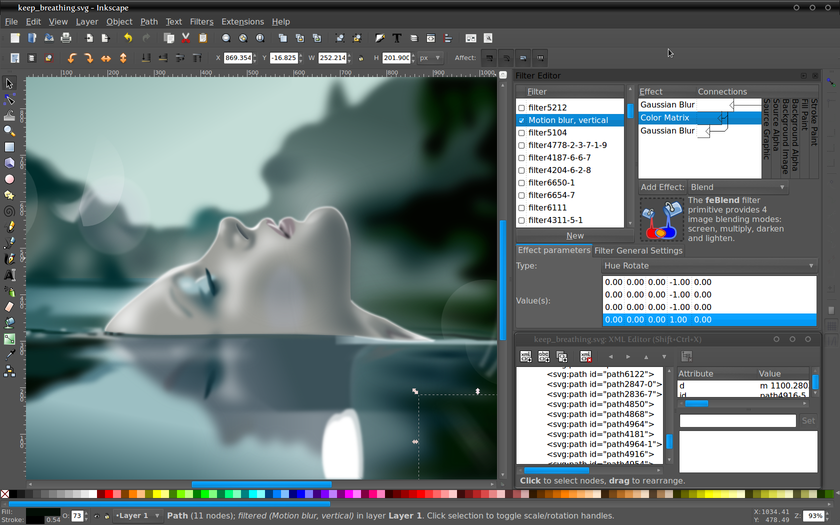 Krita is another program that's geared toward illustrators and graphic designers and offers many of the same tools as Adobe Illustrator. However, it does support PSD files, so it's great for designers who often turn to Photoshop.
Pros: The interface is similar to Photoshop, making it easy to make the switch. In Krita, you can work on multiple projects at once, and there are a lot of different effects to choose from. Krita also supports drawing tablets, making it ideal for digital painting and sketching.
Cons: Krita doesn't support RAW files. It's better for producing projects from scratch than editing existing images in a traditional sense.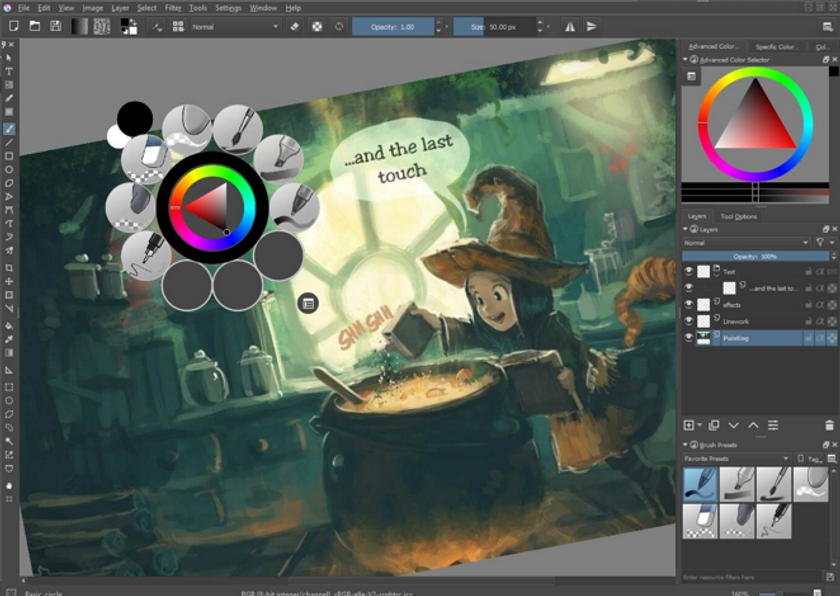 Pixelmator is simple photo editing software for Mac and one of the best Adobe Photoshop free alternatives. It allows you to edit existing images or create a new project from a blank document. Pixelmator's tool panel looks a lot like Adobe Photoshop's, making it easy for both beginners and experts to make the switch. However, it lacks the advanced features that Photoshop provides.
Pros: The interface is clean and easy to navigate, and there are a variety of filters to instantly improve any image. Pixelmator also offers a handful of tools for digital painting, which other photo editing apps lack.
Cons: Pixelmator is only available for Mac. It's free for a 30-day trial period, after which you'll need to pay a one-time fee of $30. A newer version, called Pixelmator Pro, is available for $40. Pixelmator only allows users to work on one project at a time and doesn't support RAW files.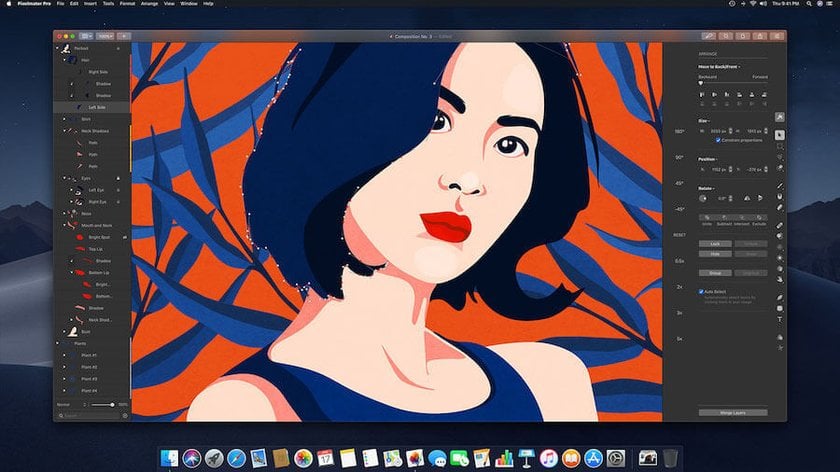 Conclusion: Choose Your Free Editor Like Photoshop
Photoshop is a great program, but many people can't justify the hefty price tag. Whether you're looking for a simple photo editor or need more advanced tools, there are plenty of free Photoshop alternatives out there. One of these 17 programs will surely give you the tools you need to perfect your craft.
FAQ
Is there a free edition of Photoshop available?
Yes, Adobe offers a limited-time free trial of Photoshop. However, after the trial period, you'll need to purchase a subscription to continue using the full version of the software.
What's the process for enabling free access to Photoshop?
You can obtain free access to Photoshop by downloading the trial version from Adobe's official website. Once downloaded, you can install and use the software for the duration of the trial period.
Is it within legal bounds to utilize Photoshop without payment?
Using Photoshop without purchasing a subscription or after your trial period has expired, without making the necessary payments, is considered illegal. Always ensure you're using software within the terms set by the provider.
Is there a way to edit pictures using Photoshop without incurring any costs?
The primary way to use Photoshop without incurring costs is by utilizing its free trial version. However, once the trial expires, you'll need to pay for continued access. If you're looking for alternatives, consider Luminar Neo, which offers a one-time purchase option, eliminating the need for recurring subscription fees.
Is There a Totally Free Photoshop App?
Adobe Photoshop itself is not available for free. However, Adobe offers Photoshop Express, a simplified version of Photoshop, as a free app for mobile devices. It provides basic photo editing capabilities.

What are the Best Free Photo Editing Apps?
The best free photo editing apps include GIMP for a comprehensive desktop solution and Snapseed for mobile users, both offering a range of tools suitable for various editing needs. Additionally, Pixlr and PhotoScape are popular choices for quick edits and filters on both desktop and mobile platforms.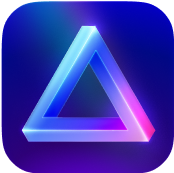 Advanced yet easy-to-use photo editor
view plans