Welcome to San Diego, a dream spot for photographers! If you love taking pictures, this guide is for you. San Diego is full of beautiful places, from beaches and parks to exciting city streets. We're here to show you the best San Diego photoshoot locations, some well-known and others hidden away, waiting for you to discover them.
Whether you're a pro with your camera or just starting out, you'll find spots in San Diego that'll make your photos stand out. We've got all the insider info on where to go and what to see so you can capture amazing shots that'll wow everyone who sees them.
Get ready, get your camera, and let's explore the most picturesque places in San Diego together. Your next great photo is just around the corner!
Enhancing Your Portfolio with Unique Photo Spots
Finding special photo spots in San Diego is a great way to make your photography stand out. When you choose unique places for your shots, you show off your creative skills and tell interesting stories with your pictures. These different spots, away from the usual places, add something special to your work, making it more exciting and diverse.
Using a mix of unique spots in your photography not only makes your collection more interesting but also grabs people's attention. It shows you're a photographer who likes to explore and find new angles, making your pictures special and helping you create a style that's all your own!
Capturing San Diego's Famous Sights
There are many of the best famous places to take pictures in San Diego. Let's explore them together right away!
Sunset Cliffs
Sunset Cliffs is a pretty place that's full of history! Imagine dinosaurs walking around here long ago. You can even see fossils of these giant creatures in a museum in San Diego. The Kumeyaay tribe, who lived here a long time ago, thought this place was very special.
Back in 1915, a man named Albert Goodwill Spalding turned the cliffs into a park. He spent a lot of money to make walkways, steps, and even a pool right by the ocean. The city made it an official park in 1983.
Today, Sunset Cliffs has cool rocks, arches, and caves that were made by nature. And, as the name says, you can see amazing sunsets over the ocean here. It's not just about taking pictures; it's about seeing a place where nature and history come together. You can take photos of the cliffs, the ocean, and the sunsets, and every picture will tell a part of the story of this special location.
Balboa Park's Architecture
Balboa Park is a treasure trove of beautiful buildings. Wander around to find spots like the Spanish-style museums and the famous Botanical Building. Each spot has its own charm and history.
When photographing buildings, look for unique angles and play with light and shadow. Early morning or late afternoon is great for softer light. Remember, sometimes details like a door or a window can make for a captivating photo!
The Buzz of Gaslamp Quarter
The Gaslamp Quarter is known for its lively streets and old-fashioned buildings. Walking these streets, you can feel the history. Try to capture this essence in your photos – the old mixed with the new.
This area is great for street photography, especially at night when the neon lights come on. To capture the busy nightlife, use a higher ISO setting. Be ready to snap quickly to catch those fleeting, candid moments!
San Diego's Secret Spots for Great Photos

San Diego is not just about famous spots; there are also some really cool places for photos that not many people know about. Let's check them out!
Quiet Beaches for Awesome Shots
North Cove Beach: This is a hidden beach in La Jolla. It's pretty quiet because you have to go down steep stairs to get there. There's a cool sea cave and tide pools where you can take great nature photos.

Fletcher Cove Beach Park: This beach in Solana Beach is perfect for family pictures. It's got a big, sandy beach and clear water. You can also snap pics of people surfing or paddleboarding.

Black's Beach: Also in La Jolla, this beach is a bit secret and has an amazing view of the ocean. It's known for being a place where you can choose to wear a swimsuit or not. The climb down is steep, but it's worth it for the photos.
City Places with a Special Touch
Spruce Street Suspension Bridge: This old bridge in Bankers Hill is really pretty and not crowded. It's great for taking cool photos with the city and canyon in the background.

La Jolla: This fancy part of town has beautiful ocean views and stylish streets. It's a good place for both nature and city-style photos.

Downtown San Diego: If you want lively city photos, downtown is the place to go. There are always interesting things happening, from busy streets to cool historic sites.
Peaceful Nature Spots
Harper's Topiary Garden: In Mission Hills, you'll find this garden with bushes cut into fun shapes. It's like a magical little place for unique photos.

Palm Canyon: This spot is like a hidden jungle right in the city, full of different palm trees. It's a cool, green place for nature shots.

South Bay Salt Works: In Chula Vista, this salt-making place has big piles of salt that look really neat in pictures. It's also a location where you can see some rare birds.
These San Diego photo spots are great for taking different and interesting photos that stand out. They show off parts of the city that many people don't often see!
Tips for Taking Great Photos in San Diego
When you're in San Diego taking photos, it's important to have the right camera for the place you're visiting. Some cameras are better for bright, outdoor places like beaches, while others are good for taking pictures in the city at night. Also, bringing things like tripods can help you take really steady pictures, especially during sunsets. If you're just starting out in photography, check out our post for helpful tips on what gear to use!
Being respectful while taking photos is really important. This means taking care of nature and not disturbing things in the city. If you want to take a picture of someone or their property, it's nice to ask them first.
Lastly, planning your photo trip can help a lot. Think about where you want to go and what time of day is best for photos. The weather and light can change a lot, so be ready to adjust your plans.
When you've captured your perfect shots, the magic really happens with software like Luminar Neo. It's equipped with advanced, up-to-date AI tools that do the heavy lifting for you. Effortlessly switch up the sky with Sky AI, or bring your photo to life with a multitude of adjustments using just one Enhance AI tool. Crisp details and a more natural look are at your fingertips with Structure AI, along with a host of other smart tools designed to elevate your images with ease and precision in just one click!
Also, its latest feature, Generase, can be really helpful for scenes in San Diego. Unlike other tools, it not only removes unwanted objects but also intelligently replaces them using content-aware AI, resulting in a focused, distraction-free composition. To learn more, watch the video below or purchase Luminar Neo to start using it instantly!
Wrapping Up
That's it for our guide to taking amazing photos in San Diego! Remember, this city is great for photographers because it has so many different things to see and capture, from quiet beaches to famous landmarks and busy city streets.
In San Diego, you can take all kinds of cool pictures. You can snap shots of peaceful nature, cool buildings, and fun city life. It's a perfect place to try different styles and make your photos really interesting.
When you're out taking photos, remember to be ready for changes in the weather and light, and always be nice to nature and the people you meet. Planning your trip can also help you get the best shots.
San Diego is a special city with lots to offer, no matter what kind of photography you like. So grab your camera and start exploring. You're sure to find some amazing things to photograph!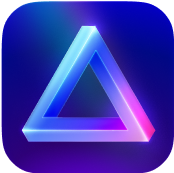 Advanced yet easy-to-use photo editor
view plans