Do you have a friend, soul mate, or relative interested in photography? Or perhaps you want to please yourself?
LEARN WHAT'S NEXT!
And never miss the most exciting updates from Skylum.
Congrats, you're in!
Don't forget to check your inbox from time to time.
Sorry!
Looks like you're subscribed already
Error! This is sad. Looks like you've earlier unsubscribed from Skylum emails. Please resubscribe here.
There is absolutely no need to give something at random - it is much wiser to choose a gift that will help them (or you) reach new heights in their hobby and open new facets of their creativity. By the end of 2022, we have compiled a list of fifty gifts for photographers for different occasions. Take it for inspiration, and the puzzle called "what to give?" will solve itself.

Gifts for Amature Photographers
If your closer person makes only the first steps in photography and masters this art himself to create interesting pictures and shares them on social networks, pay attention to gifts for beginner photographers. And what about tools that create amazing effects? There are such gifts for camera lovers too.
Fast microSD memory card
What about gifts for an amateur photographer? For example, if you often shoot videos in high definition (4K, 8K) on your camera or smartphone, then getting a fast microSD memory card is one of the top priorities. And having an additional memory card, the amateur will not face such a problem as a lack of space in the camera at the most inopportune moment.
In particular, microSD memory cards boast high sequential write speeds. It is a technology that allows you to quickly record large amounts of data such as photos and videos.
Photography backdrops
Do you like something aesthetically pleasing? Or maybe your closer person adores photography gifts that make beauty in the pictures? Then what about a beautiful background for your photos? This is especially important for bloggers who review cosmetics (although the full list of options for using this gift is much wider). All in all, this is one of the best gifts for photographers who need to maintain apersonalized style in their photos.
Rainbow prism
Shimmer and rainbow are some of the most visually appealing effects in photography. A rainbow prism will help you create them, thanks to which your photos will definitely fall to the top! This is a great gift that can enliven landscapes, portraits, and other photography thanks to a special technique. And yes, this is a fairly budget gift for the photographer, which means that you do not have to save up money to buy it.
Adobe Photoshop shortcuts keyboard cover
If you ask about fun gifts for photographers, be sure to remember this thing. This is one of the best gifts for photographers who are taking only the first steps in the photo industry and don't all nuances. Especially when processing photos on a computer. It can be quite difficult for beginners to adapt to such sophisticated applications as Photoshop. To simplify this task, they will be helped by a cover for the keyboard with hotkeys. Thus, beginners will quickly fall into the category of true professionals!
Rogue Photographic Design 3-in-1 Flash Grid with 3-Gel Starter Kit
This is a good gift for photography lovers who often shoot in dark rooms and in the evening on the street. After all, they can use this tool with interchangeable, stackable mesh inserts for additional lighting or as the main light source. This accessory from our list of the coolest gifts for the amateur photographer will be especially useful for portrait photography. Note that the package includes three different colored gels that will help you create color effects.
Bokeh Masters kit
This is an interesting gift for photographers who want to create cute, sentimental shots. With this set, they will be able to add fun elements such as hearts, stars, and butterflies to the main photo objects. If you are looking for a perfect gift for a photographer, the Bokeh Masters kit is a great solution because it allows bringing to life something romantic for every creative person.
Bottle cap tripod
Instead of buying an ordinary tripod, you may find it much more convenient to mount your camera to a water bottle! But how? Everything is simple. You only need to screw this small and handy tripod on the mouth of a common-size bottle. Such a non-standard accessory from our list of the best gifts for the photographer will definitely come in handy for travelers.
100 photographs that changed the world
To finish our top of the best gifts for a new photographer, let's recall the iconic book "100 photographs that changed the world". It's like a Photography Bible that inspires and helps to rethink your perception of this art form. The pages of this photographer's gift are a portfolio that contains one hundred of the brightest photos of all time. We are sure, this gift will become a nice addition to the coffee table and help your boyfriend or girlfriend achieve world fame!
Gifts for Professional Photographers
Magnetic photo rope
Do you have a photographer friend who has his own photo collection that he wants to show to the public? A magnetic photo rope is an excellent choice. Modern advances in digital technology can now be easily combined with what was created decades ago. For example, for a spectacular presentation of your photo exhibition, you can use this cable by attaching photos to it with magnets. By the way, this is a much better solution than using scotch tape.
Photography winter gloves/mittens
If you live in cold climates, for outdoor photography you will definitely need an accessory that will keep your hands warm without interfering with your camera. Winter gloves or mittens are nice personalized gifts for photographers. It cares about you or your closest person when shooting in frosty weather with snowfall. Note that in addition to magnificent tactile characteristics, mittens or gloves must be waterproof and windproof. Also, it's good if they have hinged caps for the thumb and index finger for easy use of the touch screen and small buttons on the camera or phone.
Black Widow Box set
Where do you plan to keep your camera while you work? As practice shows, the neck strap is not the only existing option. In particular, for some reason, it may be much more convenient to fasten it on a belt - as it happens with a holster for a weapon. This way to carry gadgets is suitable if you move a lot or travel. By the way, this holster is much safer for photographers who work in crowded places.
Waterproof camera case
How do you feel about extreme shooting? If so, you will definitely have to take care of the safety of your camera in case of splashing water on it. For example, you can treat yourself to a high-quality waterproof case that will serve as reliable protection for your device. These are good gifts for people who like photography when riding a jet ski, rafting, and other water entertainment.
GoPro accessories
Another best gift for a photographer of extreme lifestyle are GoPro accessories. It will help to significantly optimize the shooting process, even in the most inconvenient conditions. For example, it's a cool gift for photographers who like to take amazing pictures when skydiving, climbing, rafting, and other activities that give so-called goosebumps.
Photography blind for animal and bird photography
We think this is great for wildlife photographers. Instead of scaring the surrounding fauna, you can seamlessly blend in and take cool pictures.
PhotoMemo book
Do you shoot with a film camera? In this case, without additional tools, it will not be easy for you to organize the process of photographing. For example, you might find the PhotoMemo book useful for recording workflow parameters. These are nice birthday gifts for photographers to fix important data. Here you will keep a record of the technical information about each used roll of film and thus organize your work properly.
Custom camera strap
If your usual black strap bores you and your style is important to you even during the work process, the original leather camera strap as one of the best gift ideas for a photographer, will be worth your attention. It is much more convenient to use than synthetic alternatives, easily attached to almost any camera, and created by hand, which makes it unique and helps to stand out among other photographers.
360-degree electric rotating turntable
Are you looking for an interesting photographer gift idea? Why not pay attention to such photography equipment as an electronic turntable? This exciting accessory will greatly expand your photography options and open up new perspectives for future projects. The special design of the table will provide a secure fixation of the camera, which means that you do not need an additional tripod in order to take the desired angle.
Gifts for Phone Photographers
Just having a good camera on the iPhone or smartphone for specialists who every day takes pictures for SMM projects or their own Instagram blog isn't enough. And here additional camera gear and items come to the rescue. Some of them can become a nice gift idea for photographers.
Portable studio
Having your own studio is one of the important photographer needs. We suggest you pay attention to another item on our list of the best creative photography gifts - a foldable portable photo studio. Equipped with built-in LED lights, this accessory will provide a stable, bright light source and optimize your handheld shooting experience.
Pictar Mark II smartphone camera grip
A camera grip is a perfect gift for people who constantly hold an iPhone or smartphone. It provides comfort and safety when shooting from a car window or bicycle at a big speed.
There are many smartphone grips on the market, but not all can be proud of their excellent performance. If you are looking for one of the best-personalized gifts for photographers of the current year, be sure to check out Pictar devices. Here you will find trivial functionality and also try out a number of advanced features.
Lomography Smartphone Scanner
If your friend takes pictures with a 35mm camera, he or she will definitely like this gadget. In particular, with the Lomography Smartphone Scanner, they can quickly digitize color negatives, slides, and even black and white film. This is a great gift for photographers that will transfer photos taken on a vintage camera to the digital world easily and at blazing speed.
Flash drive for smartphones
Flash drives are perhaps not the most extraordinary, but very useful and practical photo gift ideas that will definitely not be idle. After all, they can contain a lot of folders with a group and other shots in high quality. All you need is to decide on the amount of memory and choose a manufacturer in a suitable price segment.
Luxi for All Light Meter
This is one of the best photography gift ideas. It's suitable for people who are just learning to work with light in photography. Luxi Compact Light Meter, being one of the best gifts for beginner photographers, allows them to organize the right lighting for any kind of filming. This accessory connects directly to the smartphone and launches a free app that optimizes lighting exposure.
Portable solid-state drive
If you do not want to store all your pictures on a flash drive and are looking for something more reliable and capacitive, you should definitely pay attention to portable SSDs. So, they can be considered as soIf you do not want to store all your pictures on a flash drive and are looking for something more reliable and capacitive, you should definitely pay attention to portable SSDs. So, they can be considered as some of the best gifts for photographer friends to keep large volumes of media files safe.
The case for memory cards
If you store data not on the hard drive but on memory cards, you may know how often they can get lost. To provide the safety of these compact devices, use the specialized storage case. It's a useful gift for photographers who have several memory cards. After all, it keeps them organized.
Ring light for phone camera
This is another good gadget that provides even lighting. It is noteworthy that this particular accessory is intended for use with smartphones. Thus, you can reproduce studio footage without expensive specialized equipment, thanks to the ring light.
SmugMug annual subscription
Finally, please your loved one with an annual SmugMug subscription, where he or she can store unlimited photos and share them with other Internet users. By the way, this account can also be used for commercial purposes! So, it's one of the best gifts for photographers whose work is related to SMM.
PhotographyCourse subscription allows you to be a part of a thriving and inspiring community, virtually meet talented photographers from across the globe, share your work in a popular community and get exposure, receive daily inspiration as well, and join an exclusive world full of surprises, rewards, and much more!
Cheap Gifts for Photographers
National Geographic subscription
As you may know, National Geographic is the world's most famous and authoritative print publication that specializes in photography. In turn, a gift for a photographer friend in the form of an annual subscription to this magazine will give your loved one a constant source of inspiration. And he or she will want to pack a backpack and go on a photo trip.
ExpoImaging ROGUEGELS-U Gels
Looking for something non-standard and maybe even funny? If so, don't pass up ROGUEGELS-U, a set of 20 filters from Rogue Photographic Design that will help bring new colors to your photography.
Lensball
This is a nice thank-you gift for the photographer that will help to make the picture on DSLR or another camera creative. Lensball is a crystal ball for ultra-wide angle photography. Note that this product comes in two form factors: Pocket (compact model) and Pro (for creating top-quality photos).
Camera cleaning kit
If you're looking for practical but unique gifts, this set is a must-see. Instead of using improvised and not intended for fragile equipment, now your friend can try a professional cleaning kit. Including an air blower, a special brush, several microfiber cleaning cloths, and other items, it helps to maintain cleanliness in even the most delicate places.
Light reflector kit
Looking for unique photography gifts? Then buy this win-win set of high-quality reflectors that will provide even lighting to your subject. Note that such presents for photographers will be useful even for those who already have such accessories.
Manual white balance filter
This easy-to-use JJC White Balance Filter is a good option that will help him or her to change the white balance of the camera. Its compact size and lightweight make it easy to store and quick to use. It will be a great present for the photographer who is just learning the main moments in the settings.
Camera lens tumbler
This stainless steel accessory is an excellent idea and protects the camera lens from liquid spills. With it, you can expand your specialization and start photographing in extreme conditions.
Lenspen
Finally, there is one more lens-cleaning tool that will help keep them intact after years of use. Forget about wiping the lens with your sleeve - use a Lenspen for that! A special brush on one end and microfiber on the other make this device a real boon for photographers!
Christmas Gifts for Photographers
Christmas is a special holy when all desired wishes come true. So, why not put yourself, your best friend, or a loved person box with a Christmas gift for photographers under the Christmas tree that will make creative ideas into reality?
Polaroid Cube
Polaroid Cube is an action camera in a miniature cubic body. Thanks to the unusual design of the Cube, you can always take the camera with you, and the built-in magnet allows you to attach it to any metal surface, be it a bicycle frame or the hood of a car. The device captures 8MP photos or videos at up to 1440p resolution and connects to Wi-Fi. Also, note that the case has a splash and dustproof design.
ONA camera bag
This is not just a beautiful handcrafted camera bag - it is a true work of art. Every model is created by designers taking into account the feedback. So, as a result, you see the camera bag with a timeless design, which nicely complements the style. And sewn from natural full-grain leather, it will be a reliable friend for many years. By the way, when you buy such a bag, you automatically donate $ 10 to emerging storytellers. Also, you can find something interesting from Peak Design.
Pixelstick light painting tool
This is one of the best Christmas gifts for a photographer. It is a 1.8 m long aluminum rod encrusted with 198 LEDs that can light up in different colors. With the help of the camera with exposure compensation, the device allows the photographer to create various patterns and shapes in the air. Pixelstick is equipped with a slot for an SD memory card and is capable of reading complex images created in graphic editors from a memory card and projecting them in space.
Neewer LED Ring Light kit
Are you looking for a gift for a photographer friend who likes to work with different lights? This ring light kit is not only reasonably affordable but also replaces professional hardware that costs hundreds or even thousands of dollars. In addition to the lighting tools, the kit also contains a stand and a Bluetooth receiver.
Remote shutter release
When shooting some scenes, you need to press the shutter button at a distance from the camera. But how to do it? The remote shutter release is the best decision in this case. Despite the fact that this is one of the most budget-friendly photography presents ideas, this device will help automate the process of photographing and make it as fussy as possible. Perhaps this particular device will save your friend's nerves!
A Nifty Fifty
The 50mm lens embodies the angle of view of the human eye. Because of this characteristic, it has become the favorite lens of legendary photographers such as Henri Cartier-Bresson and Ralph Gibson. While most people think that these photography gadgets are only good for street and portraits photography, they can be great for other genres as well. So, this lens will be a good Christmas gift idea for photographers who wish to develop themselves in versatile scenes.
Gorilla tripod
The unique design of this tripod allows you to set it up anywhere, using anything as support. The legs of the tripod can be bent at almost any angle since they consist of hinges that rotate in different directions. They can be bent as you like, so you can place the tripod not only on a horizontal surface but also fix it by wrapping it around the support.
Lens cap bundle
To finish our list of the best Christmas gifts for the photographer, take a look at the set of lens caps as well. Indeed, many photographers often lose their original caps, which makes it difficult to complete the workflow. To save your friends from similar situations, just give them such lens cap bundles with holders. We assure you, it will definitely come in handy for them!
Birthday Gifts for Photographers
Choosing good gifts for photographers, it's always a puzzle because you really don't know what exactly will be useful to a person who works with photos.
Luminar Neo
It is a versatile tool for viewing, editing, and organizing photos. You can adjust the optimal depth of field, change the sky, and more here. Although artificial intelligence does everything here automatically, using a slider, you can cancel or change a specific stage of processing at any time. Skylum develops Luminar Neo to simplify image processing for photographers by automating the entire process through artificial intelligence. The program is not an updated version of Luminar Neo, it is a completely new product.
Canon Selphy CP1300
Canon Selphy CP1300 is a portable photo printer for printing on sizes up to 100 × 148 mm. The main advantages of this model are its compactness and the ability to print images anywhere instantly. In addition to photo prints, the printer allows you to create labels.
Polaroid "Stranger Things Edition"
This is a good gift for a photographer friend who likes to get lively photos for a few seconds. Polaroid Originals OneStep 2 is an instant camera that is the successor to the iconic Polaroid OneStep from the 70s. Like the original camera, OneStep 2 is a fully analog camera, compatible with both 600 Series cassettes and the new i-Type.
Quadcopter
The DJI Mavic Air 2 is the second completely redesigned version of the legendary Mavic Air drone. Its high-tech potential will easily compete with the flagship models of the portable Mavic series. Having a flight time of more than 34 minutes, in our opinion, this is one of the best photo gifts for her or him.
Xiaomi Portable Photo Printer
Xiaomi Portable Photo Printer is a pocket-sized gadget for printing photos from smartphones and tablet computers. A beautiful landscape, a delicious dish, an interesting place - all this can be quickly saved in the memory of the photo printer. So, this is a good personalized gift for photographers who adore printed photos. Up to three iOS and Android devices can be connected to the printer simultaneously.
Fujifilm Instax Mini
The Instax Mini is a beloved camera released by Fujifilm in 2008. With its help, you can get larger photographs than a credit card (54x86 mm). The device features automatic adjustment of flash output and exposure. The minimum focusing distance is 60 cm.
Underwater camera
The underwater camera is a relatively new gadget designed to make shooting in water easier and more fun. For example, it would be the perfect gift for fishermen. It is like a good camera that takes beautiful shots without blurring and other defects but at depth. On the other hand, this gadget can be quite expensive. Therefore, as an alternative, you can buy underwater housing as a birthday gift for a photographer. This way, you can use your old equipment underwater.
Polaroid
By choosing a present for photographers, many people pay attention to this mini gadget. Polaroid instant cameras are still cult gadgets today. The first instant camera was released in 1948, but the pictures were in black and white. The camera acquired its familiar look with one-time square prints already in the 70s, and the peak of the popularity of these cameras came in the 80s. The cartridge of such a gadget contains photographic material or a combination of photographic materials and reagents, resulting in a finished paper photograph. Maybe it is your perfect birthday gift for a photographer.
Conclusion
Every year, on the eve of the holidays, we google gifts or look for them in offline stores, remembering the once-mentioned desires of our loved ones. Fortunately, if your loved ones are into photography, you will have no problem finding gifts for them, whether a girl or a boy. After all, now you have our gift ideas for photographers at your fingertips!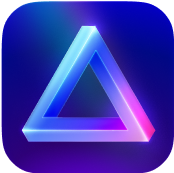 Advanced yet easy-to-use photo editor
view plans