Many people already know how they will use polarizing lens filters, but struggle with choosing among the diversity of brands. In this article, we'll tell only about the quality filters, so the choice will be much easier.
Even one filter is not cheap at all, because they are a combination of two films, glue, and optical glass. It is very difficult to achieve a quality result with such optics and therefore it is obvious that good filters cannot be cheap at all. On the other hand, there is a category of manufacturers who try to get more out of the brand, rather than of the optical quality. They overestimate the price but keep the quality very average. That's why even experienced photographers have problems selecting this type of equipment.
In addition, it is almost impossible to distinguish perfect camera lens polarizing filters from bad ones by sight, if there are no gross defects – cracks, or streaks. Therefore, making such an order you have to trust the manufacturer that makes it and your experience.
Especially for you, we made a selection of the best CPL filters that you can safely buy in 2023. The presented models will serve you for many years and will allow you to achieve perfect image quality. Nevertheless, you need to understand the basics before proceeding to choose such a thing. This is especially essential for beginners, but amateurs and professionals will also find valuable information here.
Basics: What Is Polarizing Filter And Why Do You Need It?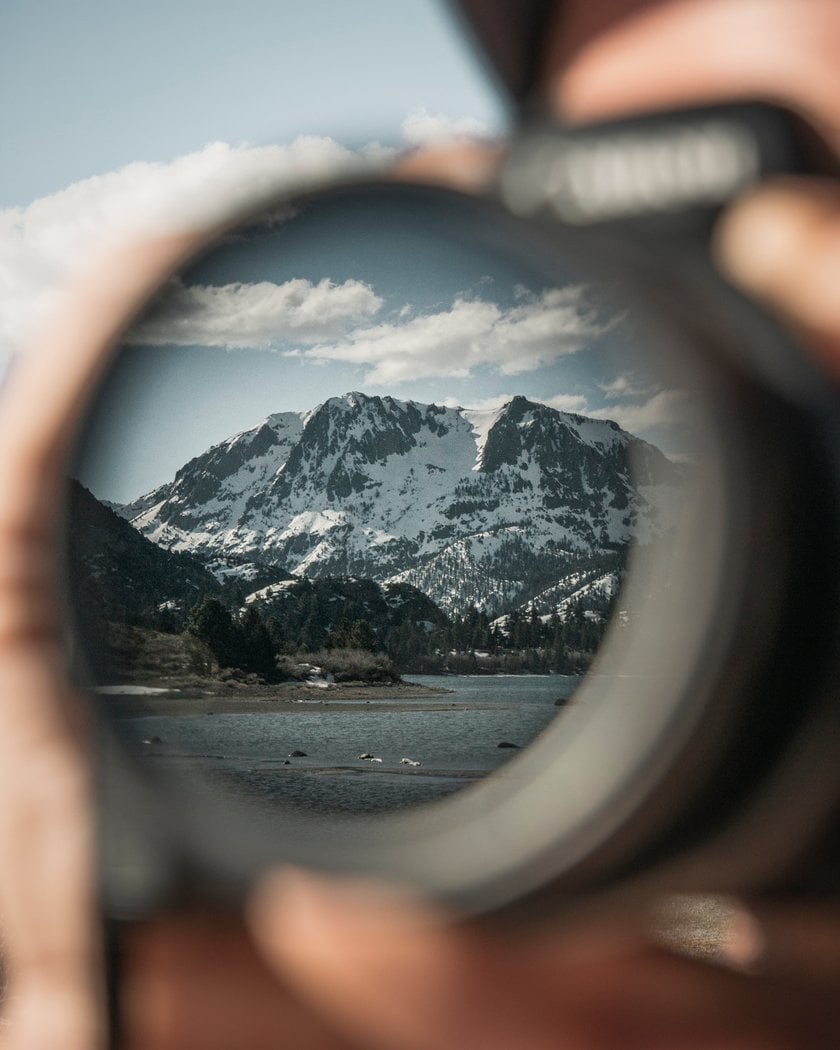 A polarizing light filter is a device that cuts off polarized lights, primarily in reflections. That is, such an optical thing allows you to take out unwanted glare from objects in the frame. It is used by photographers to control light transmission, and flares on glass, water, and other glossy non-metallic surfaces. Let's look a little more closely at examples:
In landscape photography, this thing is used to eliminate glare on water and emphasize textures.

In the portrait genre, it is used to remove unwanted glare from a person's face.

When shooting a model sitting at a table inside a cafe from the street, you can use these optics to take out all reflections from the showcase.

A similar situation is with wedding photos: a shot with a bride smiling out of a car is more convenient to take with this thing so the photographer is not reflected in the window.
Polarized lens filter has many applications. Here it is important to be observant and imaginative to understand which glare or reflection you want to remove and which you want to keep and emphasize.
Polarized lense filters are divided into PL and CPL, according to the type of polarized light. The vast majority of models on the market are CPL or circular, but PL (linear) is still popular. So, our circular polarizer review will help you choose the best option for any camera model. We'll also look at some quality PLs.
In addition, the polarizer helps to make the image a little bit more contrasting and the colors more intense. It helps a lot with a color cast, or if you shoot in a heavy haze, on a sweltering summer day. Without this optical glass with a special coating, in such conditions, photos are faded.
The Best Polarizing Filters In 2023
Like other types of filters, these come in a diversity of formats. As a rule, photographers use the ones that are screwed in the front of the lens. You can choose the best option from a range of filters on this list.
1. Marumi DHG Super Circular PL
This is one of the best options in terms of value for money. The manufacturer offers several confounding four different ranges of circular polarizers, each with different glass and coating combinations.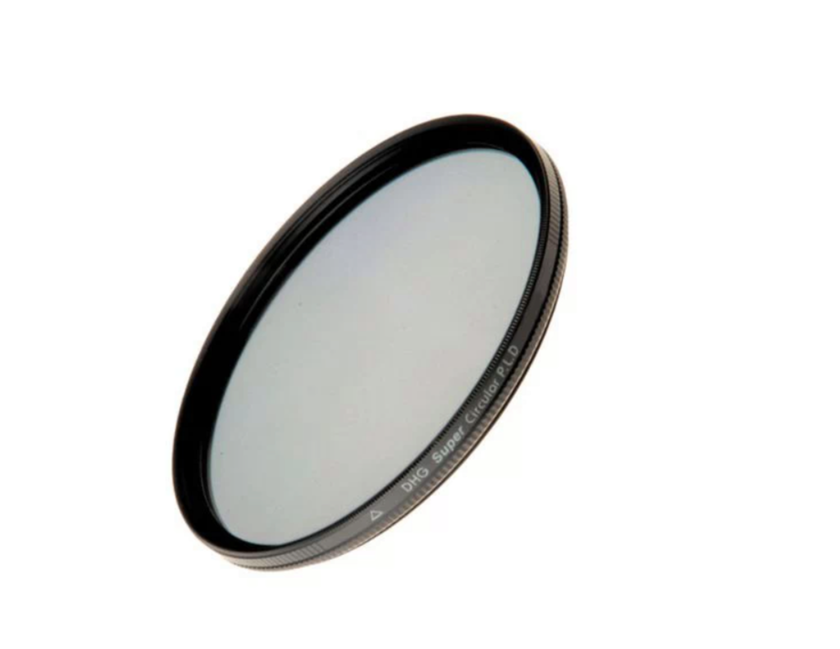 Specifications
The range of filter thread diameters is from 37mm to 105mm. The thickness of this polarized camera filter is 5mm. This series has a water-repellent coating that works well, easily removes droplets, and protects against fingerprints.
However, the brand's polarizers do not contain high-light transmission glass like the EXUS models, which may explain why this limited sample stops of light by half a stop more. Otherwise, the optical performance is excellent, with no loss of image sharpness and no signs of color distortion or vignetting. The latter is mainly due to the slim design, with a whisker thickness of less than 5mm. This camera filter screws very smoothly into the thread of your lens, and the front element rotates easily.
Features: Reasons to Buy
Highest image quality

Good water and oil resistance

Many size options

Perfect quality-price ratio
How Much Is It And Where to Buy
With filter diameters available in all common sizes from 37mm to 95mm onto your lens (and even a 105mm variant), you'll easily find a perfect option, most of which at an excellent price that depends directly on the diameter. To see more specifications of this circular polarizer filter review, you can follow the link on the manufacturer's website.
2. Hoya HD NANO MK II
This is quite a different filter that is intended for professional photographers and is designed for shooting in harsh conditions with an increased risk of physical damage to the optics.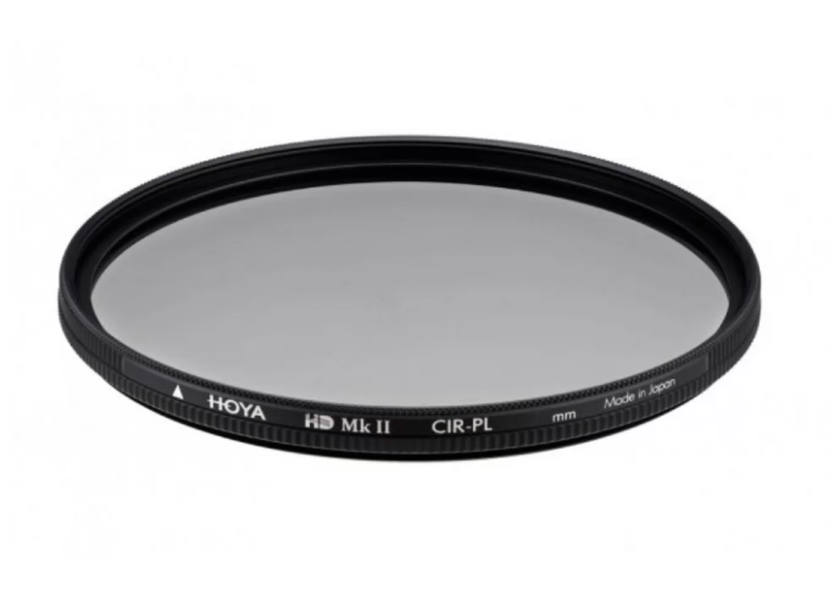 Specifications
Many people consider it the best circular polarizer filter. In addition to chemically enhanced heavy-duty optical glass, this series features a new scratch-resistant nano 16 layers coating that not only provides reliable protection for the lens but also ensures the longevity of the model. So, these filters work perfectly. The glass used in this model is thermally and chemically hardened to achieve high-strength characteristics, making it several times stronger than versions from other manufacturers.
The coating has proven to be resistant to frequent wiping, scratching, and even light physical abuse. At the same time, it lets in a sufficient amount of light. The new filters with water and oil-repellent protection are the best choice for active photographers. Available sizes – from 49mm to 82mm.
Features: Reasons to Buy
Chemically hardened glass is several times stronger

Special coating for easy care

Permits more light, has additional UV protection

Robust construction thanks to special assembly technology
How Much Is It And Where to Buy
You can buy one of the best polarizer filters for $77, as usual, it all depends on the diameter. If you want to read more about all the benefits of this model, go to the page of the Hoya website. If this manufacturer has a cheaper product line, which can be considered the best budget option.
3. B+W MASTER HTC-Pol KSM
It is thanks to the developments and innovations of the manufacturer's company that photographers know the B+W brand as the best in the world. These filters may provide excellent image quality. So if you are looking for the best polarized filter and are willing to pay for it, this is an excellent choice.
Specifications
Available in a huge range of thread diameters to fit any lens. Thanks to the minimal thickness of this model, you won't encounter vignetting. The advantage of the slightly thicker design is that the frame of the rear element is easier to grasp when screwing it onto the lens. The front element is also easy to rotate. Available sizes range from 30.5mm to 112mm. This option can be considered the best circular polarizing filter.
The HTC glass provides a minimum light loss of 1.5 stops. The optical quality is also top-notch, and the filter does not affect the sharpness of the lens. Equally impressive is the MRC Nano coating, which perfectly resists water and fingerprints. It helps when cleaning the filter, as water can be wiped away quite easily.
Features: Reasons to Buy
Perfect for super wide-angle to telephoto lenses

Excellent optical quality

Many size options

Minimal loss of light
How Much Is It And Where to Buy
The 52mm can be priced at $99.95, the larger diameter will cost more. You can go to the official site at this link.
4. Lee LEE100
This filter is made of lightweight, high-pass polarizing glass with a gentle warm tint to enhance natural colors and has a built-in ring with two clips. It simply snaps onto the front of the holder, allowing you to use it with all your favorite filters. Such filters tend to eliminate reflected glare, giving the impression of rich colors in the scene, and making the image more vivid.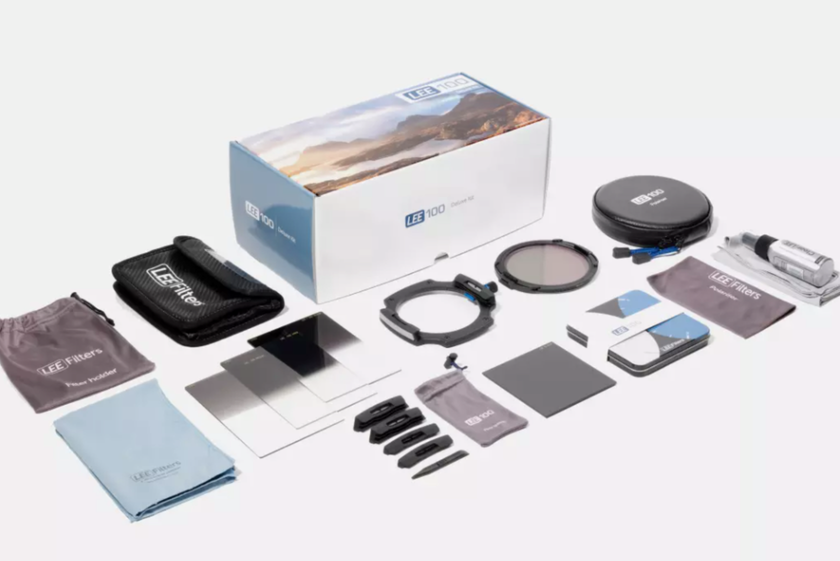 Specifications
The glass has no negative effect on image sharpness, it only reduces light transmission by just over 1 stop, and you don't have to worry about any sign of color casts. It's also the best option for fingerprint protection and water repellency, as droplets are perfectly removed from the surface. The best circular polarizer even includes a high-quality zippered pouch for easy storage.
With a 105mm clip-on polariser ring, you can easily find filters of the same size for your lens. The design is based on a special holder, which is attached to the lens with an adapter ring of the appropriate size. The glass is then attached to the front of the holder, leaving room for additional filters to be inserted from the back.
Features: Reasons to Buy
Unmatched optical quality

Versatile and can be used with many lenses

Unrivaled water resistance

Convenient retention system with a special holder
How Much Is It And Where to Buy
If you want to visit the official website of the brand, then follow this link. The best CPL filter will cost you $115.50, as usual, everything depends on the diameter.
5. Breakthrough Photography X4 CPL
This option is one of the best positions among all CPL filters. It was developed using state-of-the-art technology, so it transmits perfectly and removes glare. The picture stays incredibly clear and sharp at the same time. It's a great choice for landscape and nature photographers.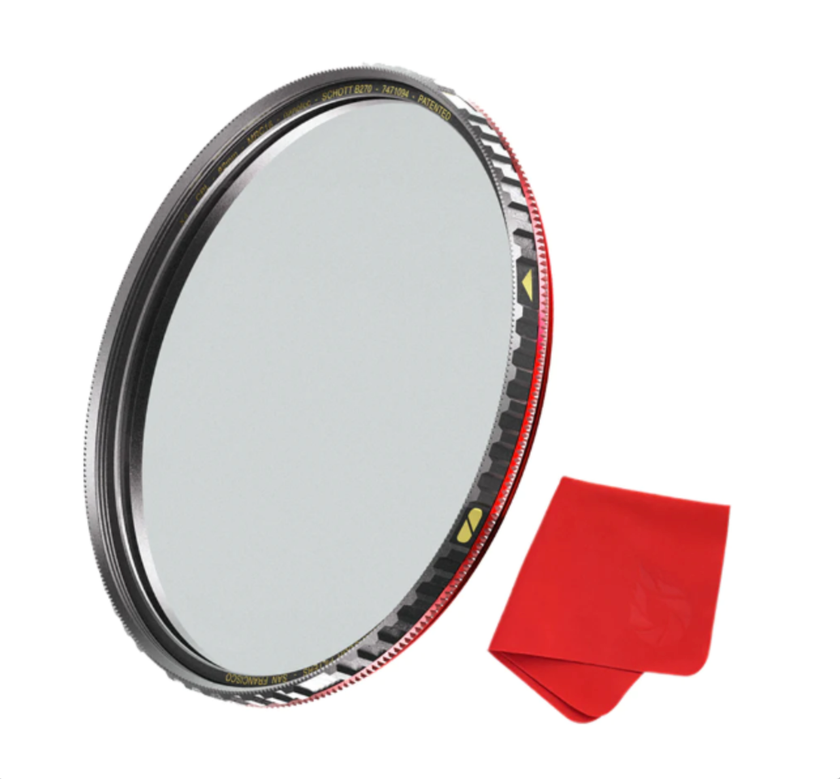 Specifications
It features ultra-clear glass with advanced nanocoatings made from high-quality raw materials. It is based on a brand-new CPL film developed specifically for the camera's optics. This results in a more neutral tone with no color cast. Light transmission of 47% allows more light to enter the sensor, resulting in sharper images, and the ability to use lower ISO when shooting.
This model is ideal for years of regular outdoor use. The glass can withstand high winds, salt water, dust, and other harsh weather conditions. A special nano-coating repels dirt, water, and other contaminants.
Features: Reasons to Buy
Fastest CPL with very high light transmission.

Perfect design, verified by landscape photographers

25-year support from the manufacturer

Modern coating and precisely machined frame
How Much Is It And Where to Buy
Here the cheapest 32mm filter will cost $129. It may seem expensive, but it's worth it. You can read all the features of this product and order it by following the link.
6. Nikon Circular Polarizer II
It's just perfect for Nikon camera owners. It is a multi-coated model that helps reduce surface reflections and flares, providing clear images with greater clarity. Also allows you to control the saturation of the blue sky to improve the clarity of cloud cover when shooting in bright light conditions.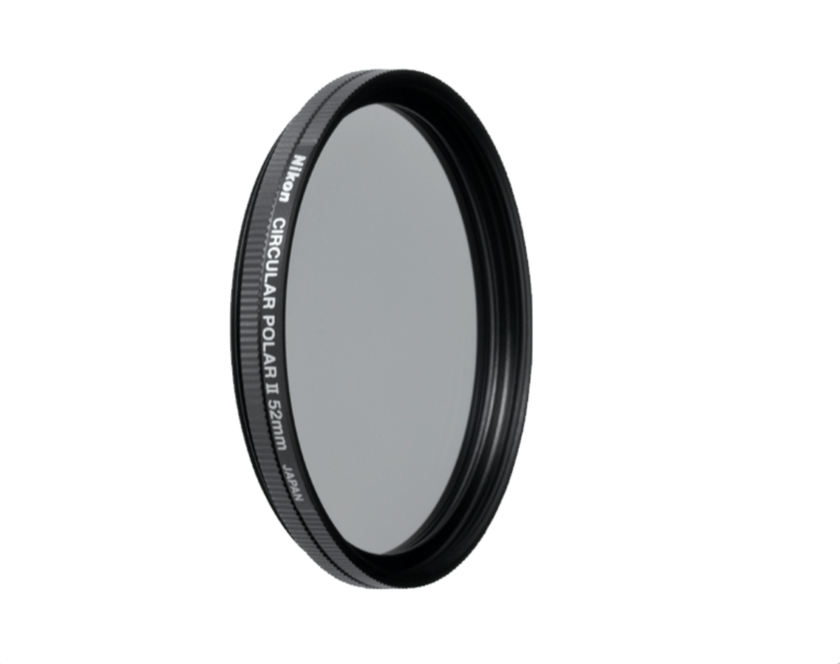 Specifications
Feature a slim design that reduces the likelihood of vignetting when used with wide-angle lenses. Also eliminates UV rays, increasing the richness of tones without affecting the overall color balance when shooting outdoors. Available in sizes from 52mm to 72 mm.
It also effectively reduces reflections and enhances color saturation, and provides better contrast when shooting non-metallic surfaces such as water and glass. However, it is difficult to use with the lens hood on, as it gets stuck when you try to adjust this model.
Features: Reasons to Buy
Perfect and very slim design

Can be used with a wide-angle lens without vignetting.

Eliminates amplification of UV rays

Increases the vividness of tones without changing the color balance.
How Much Is It And Where to Buy
The price for the 52mm model is listed on the website – $105. There you can also order filters from 52mm to 72mm in diameter.
Features to Consider Before Buying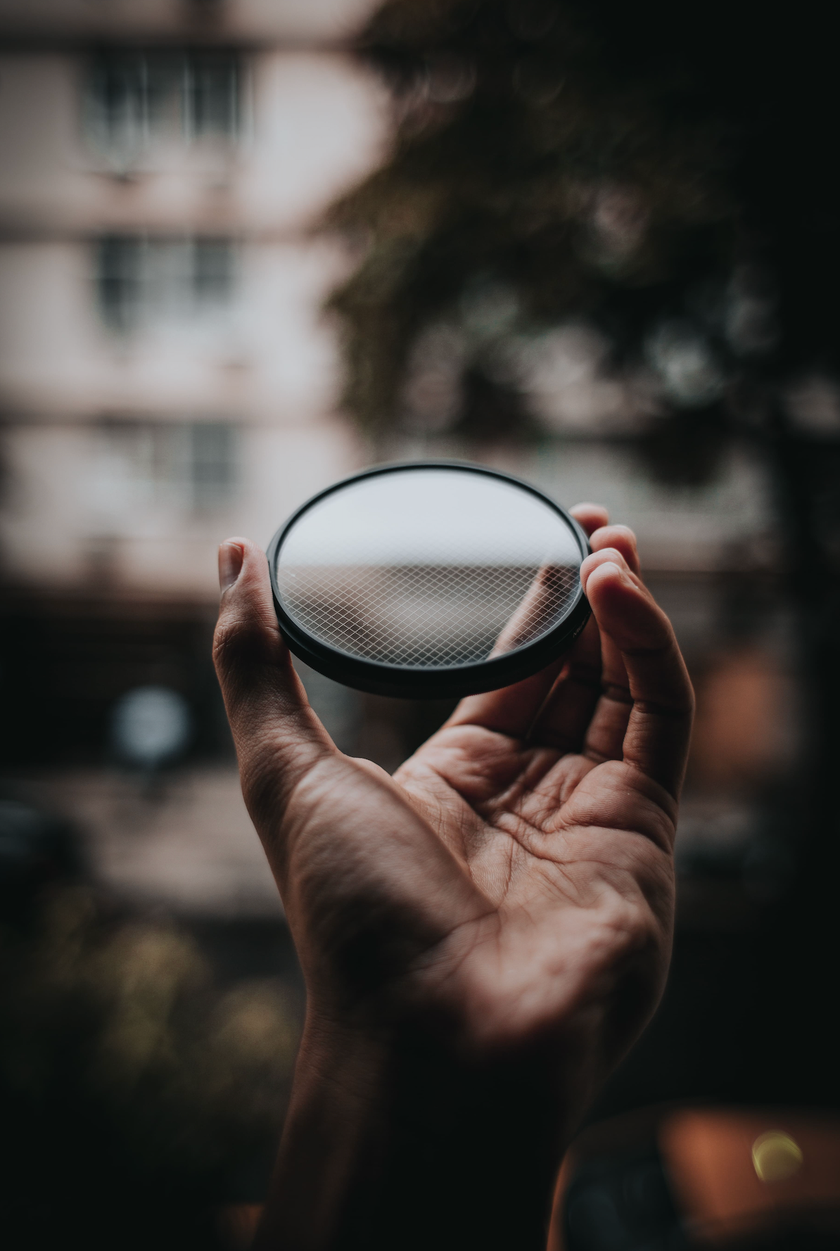 When you buy filters as well as polarizing ones, you should pay attention to several features. In order not to make a wrong choice and get a high-quality model, consider the following:
For the filter to fit on the lens, it must have the same diameter. Only after that should you choose a filter and decide on the brand.

Of all the variety, it is better to choose a well-known manufacturer that values its reputation. But this means that you will have to pay more for the brand.

The more sputtering, the higher percentage of light the filter retains, and the less unwanted glare will be in the frame.

On wide-angle lenses, the filter can get caught in the frame, forming a hard vignette. To avoid this, look for a filter in a thin frame.

Always pay attention to the material the filter is made of. Quality optics are always glass.
When choosing a filter, decide on the maximum price and how often you will use it. For example, with a quality polarizer you will protect the optics from moisture, dust, scratches, and quality glass will not disrupt sharpness and change color reproduction. You can use it all the time – put it on once and forget it.
If you are an amateur who takes the camera once a year to travel or a beginner who has not decided whether he needs a filter to create a rarely used effect, look at the budget manufacturers. Once you've tested the capabilities and benefits of the filter, take a closer look at the more expensive models.
Keep in mind that budget models can change color reproduction, knock down the sharpness and that the filter will not unlock its full potential because of the poor quality of materials compared to their higher segment counterparts. Often beginners buy cheap polarizers and are immediately disappointed with them and never use them again, which becomes a serious problem as the photographer develops his skills further.
Polarizing Filter in Luminar Neo Photo Editor
Surprisingly, there are photo editors now that help you achieve the same effect as if you were using a polarizing filter along with the lens. One such editor is Luminar Neo. It features an extensive set of AI-based professional tools, with an interface that is very simple and intuitive, even for beginners.
The polarizing filter effect in the Luminar Neo will help give any photo an incredible depth of hue and enhance the blue sky. Perfect for landscape photography. You can see examples of such photos processed with Luminar Neo at this link.
Closing Thoughts
Many beginner photographers do not consider a polarizing filter to be an essential item in a photographer's arsenal. For example, a good tripod and the ability to use it are much more important for a novice landscape or object photographer. Nevertheless, a high-quality polarizing light filter will expand your creative possibilities and allow you to get a few more expressive pictures.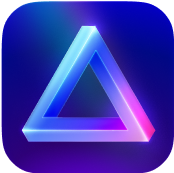 Advanced yet easy-to-use photo editor
view plans