Check out the features in the new macOS that will benefit photographers and everyday Mac users alike.
It's been three years since Apple unexpectedly retired Aperture and turned iPhoto into Photos for Mac. Since then, Apple has done a lot since then to bring amateur and professional photographers back into the fold. That push started with macOS Sierra in 2016 and will continue later this year when it launches the recently introduced macOS High Sierra.
As its name suggests, macOS High Sierra isn't a significant upgrade, but rather an extension of the previous macOS. Despite this, there are still some nice features in the new macOS that will benefit photographers and everyday Mac users alike.
Photos for Mac
Apple's official Photos for Mac app has received some nice changes in the new release, including new tools that make using your library more efficient and fun.
For example, Photos for Mac now includes an always-on sidebar that features an expanded import view showing all your past imports in chronological order. In doing so, finding photos from your birthday party or recent vacation, for example, are easier than ever.
The app also includes a new instant filtering tool that allows you to keep track of the photos you've selected and lets you drag and drop the collected images into a new album or location on your Mac. You can also rotate and favorite batches of images with ease.
Photos for Mac also comes with more contrast and color adjustment tools for your photos. New, professionally-inspired filters are also part of the release.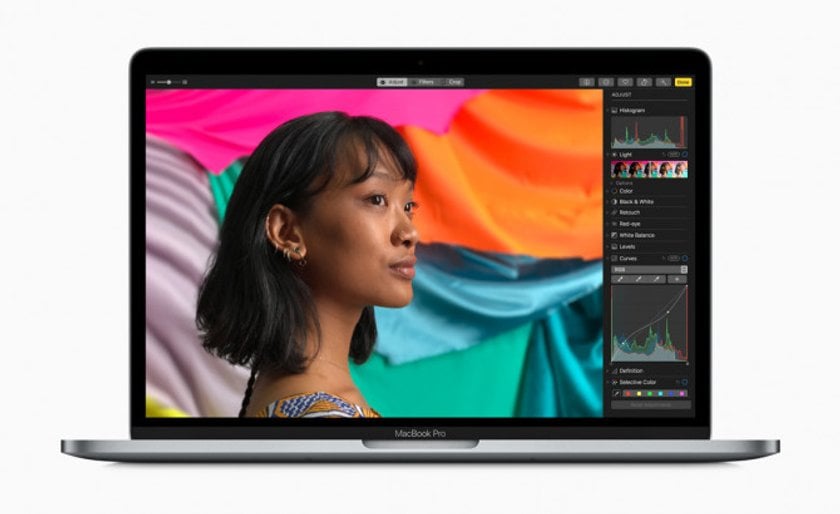 More memories. In macOS High Sierra, there are over a dozen new Memories categories, including babies, performances, weddings, and birthdays. More memories mean there's more ways to relive events in your past.
Other new features in Photos for Mac include a Loop effect for Live Photos, improved faces in the People feature, and more.
In macOS High Sierra, you can also download third-party projects extensions from the Mac App Store to order framed prints, create web pages, and more, directly from the Photos app.
And Third-Party apps?
When Apple discontinued Aperture in 2014, many thought professional photography editing no longer had a place on Mac. That's not correct, although Apple's role in photography has changed significantly in recent years.
Like iPhoto before it, Photos for Mac is primarily for amateur photographers at least on the surface. Anyone with a Mac can quickly import, edit, and share a picture from the app. Beginning with OS X El Capitan in 2015, Apple has allowed third-party app integration with Photos for Mac. In doing so, even professional photographers can benefit from using the app.
That third-party integration in Photos gets even better in macOS High Sierra.
You can now open a photo in an advanced third-party editing app directly from Photos. Better still, your edits are saved automatically in your Photos library.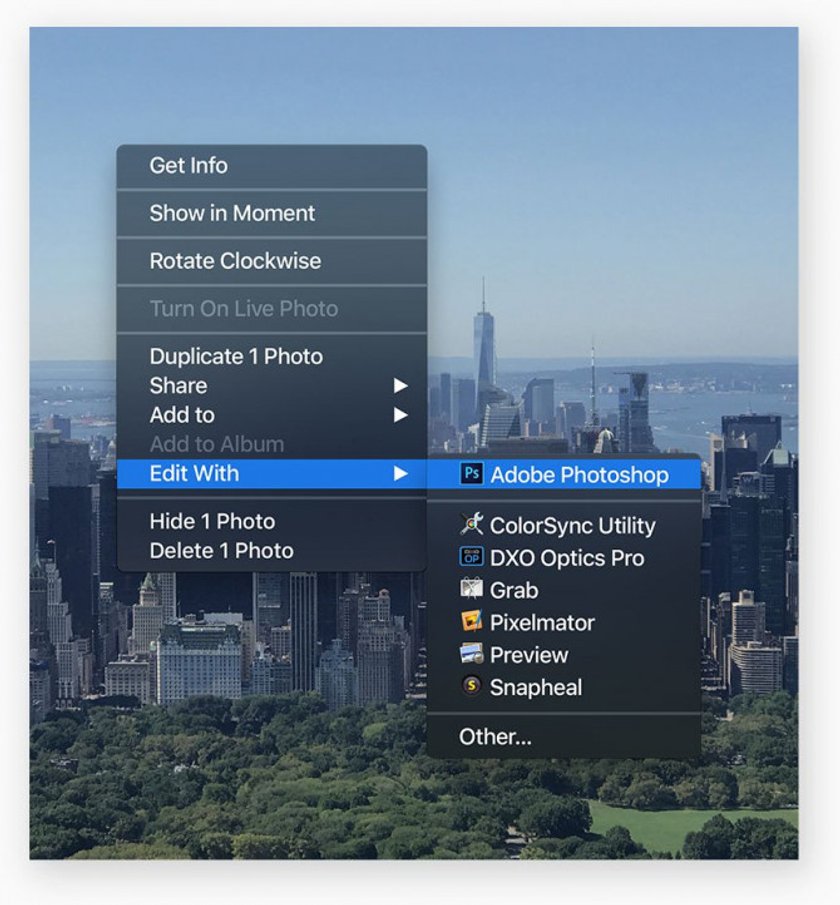 You can use a number of Skylum products directly with Apple's Photos app.
Aurora HDR, for example, features an easy-to-use, versatile workflow for every style of HDR. Best of all, the software is for photographers at every skill level. With Aurora HDR, you receive native RAW support, adjustments, layers, HDR photo effects, textures, presets, and more.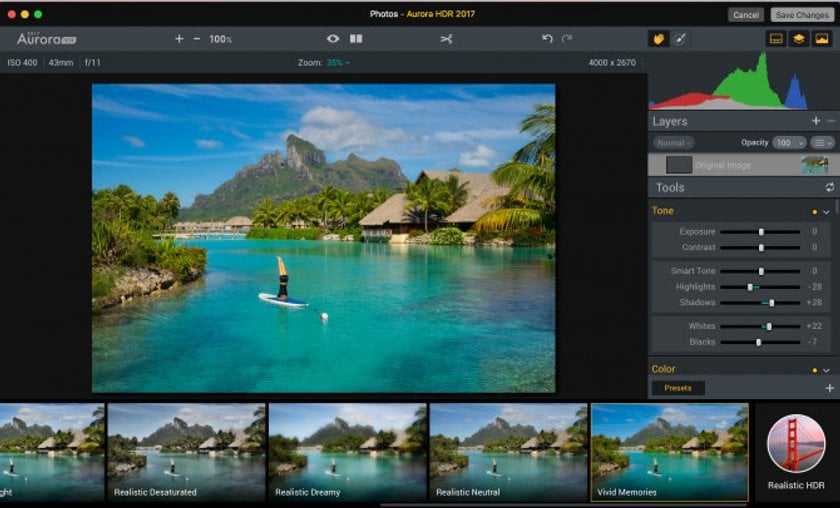 Luminar, by contrast, is a full-featured photo editor that makes complex editing easier and more enjoyable using various enhancement tools. These include filter masking, transforming, saturation, and more.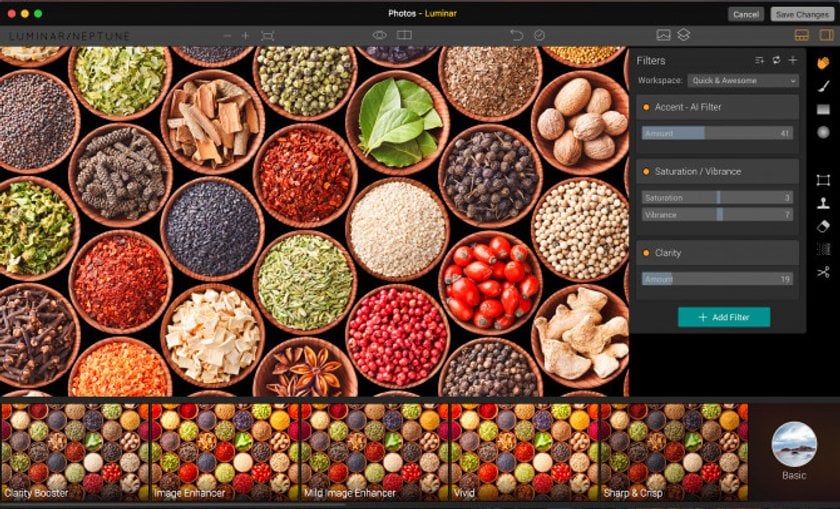 Creative Kit is another product worth considering. The application features six different photo-editing applications. These include Intensify, Tonality, Snapheal, FX Photo Studio, Focus, and Noiseless. Together, Creative Kit serves as an excellent replacement for Aperture.
Apple File System
Cupertino is also making changes in macOS High Sierra in how data is arranged, courtesy of the new Apple File System (AFS). First released on iOS devices in early 2017, AFS replaces HFS+, which had been in use on Apple devices since at least 1998.
AFS uses a 64-bit architecture designed for today's flash technology. Tasks such as duplicating a file and finding the size of a folder's contents no longer takes time. Rather, it's instant. Better still, AFS comes with built-in encryption, crash-safe protections, and easier data backup on the go.
Get ready for macOS High Sierra
Apple's next operating system for Mac is expected to launch this fall. If your Mac runs macOS Sierra, it will also support macOS High Sierra. While this OS isn't packed with a lot of new features, the ones it does have are important for photographers and everyday users.
When it launches, macOS High Sierra will be free to download.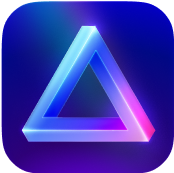 Advanced yet easy-to-use photo editor
view plans