Greetings, dear readers, photographers, and models. In this article, we will touch on a not-so-simple topic. This is erotic couples photography.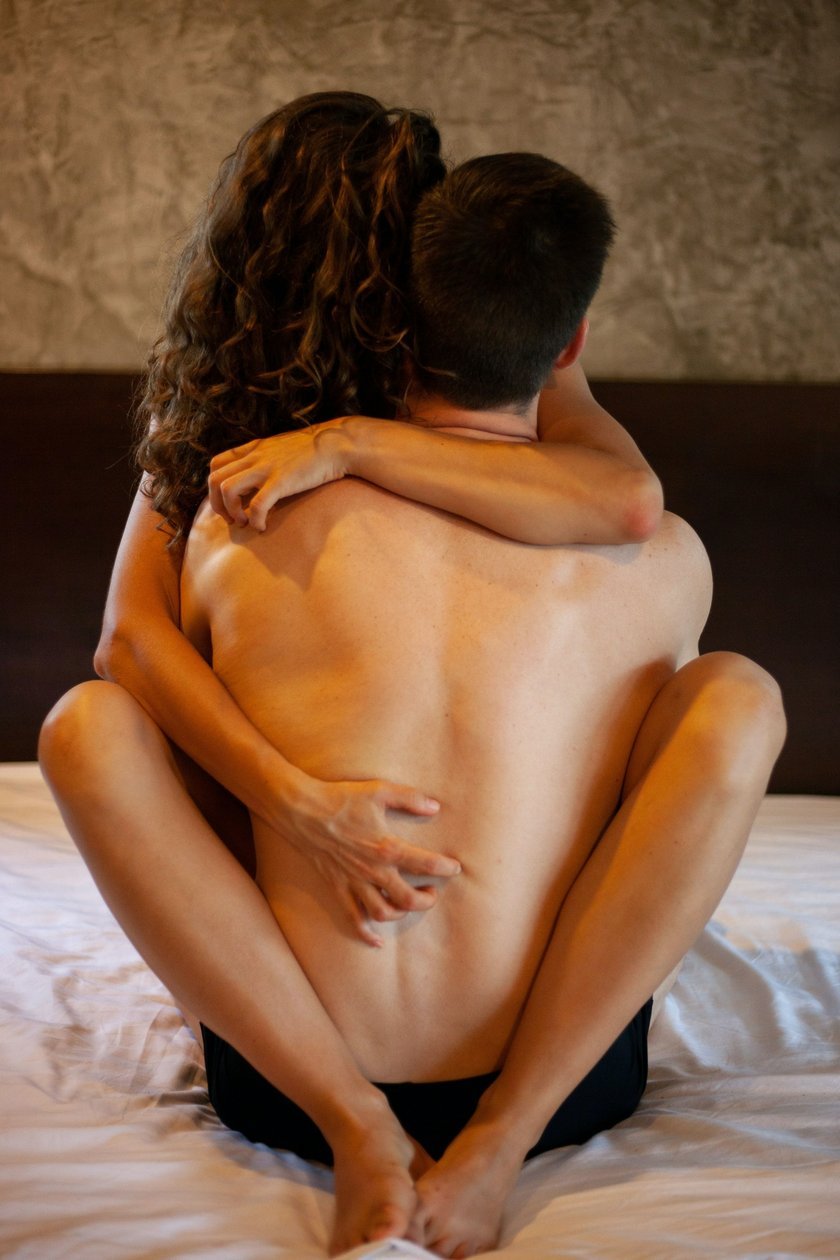 Earlier I already wrote for this blog about the boudoir photo sessions, but then it was about solo shooting. Now we will talk about how a photo session of lovers in this style takes place. In this article, I will give some tips on how to prepare for shooting. It will make you feel completely comfortable in front of the camera, and you'll get an unforgettable boudoir experience.
What is a boudoir?
Often, sexy boudoir couples' photos are understood as any romantic photo shoot. However, it is not. You can take an incredibly sensual couples photography on a date or tell an entire love story, but will it be boudoirs? Hardly.
The word "boudoir" comes from French. So in the 18th century, they called the exquisitely furnished ladies' rooms widespread among the nobility. Such rooms were the focus of everything feminine that was in the house. There the ladies could retire and spend time caring for themselves. Men did not often visit ladies in their "patrimony," but if they crossed the threshold of the boudoir, it most likely went to intimacy.
So, couple boudoirs are sexy, not just romantic and sensual. Such photography brings a twin flame and sparks into the viewer's imagination and awakens the couple's deepest desires. At the same time, we are not talking about vulgar porn, but far from being about showing platonic love. To see and capture this balance is the main task of couples boudoir photographers.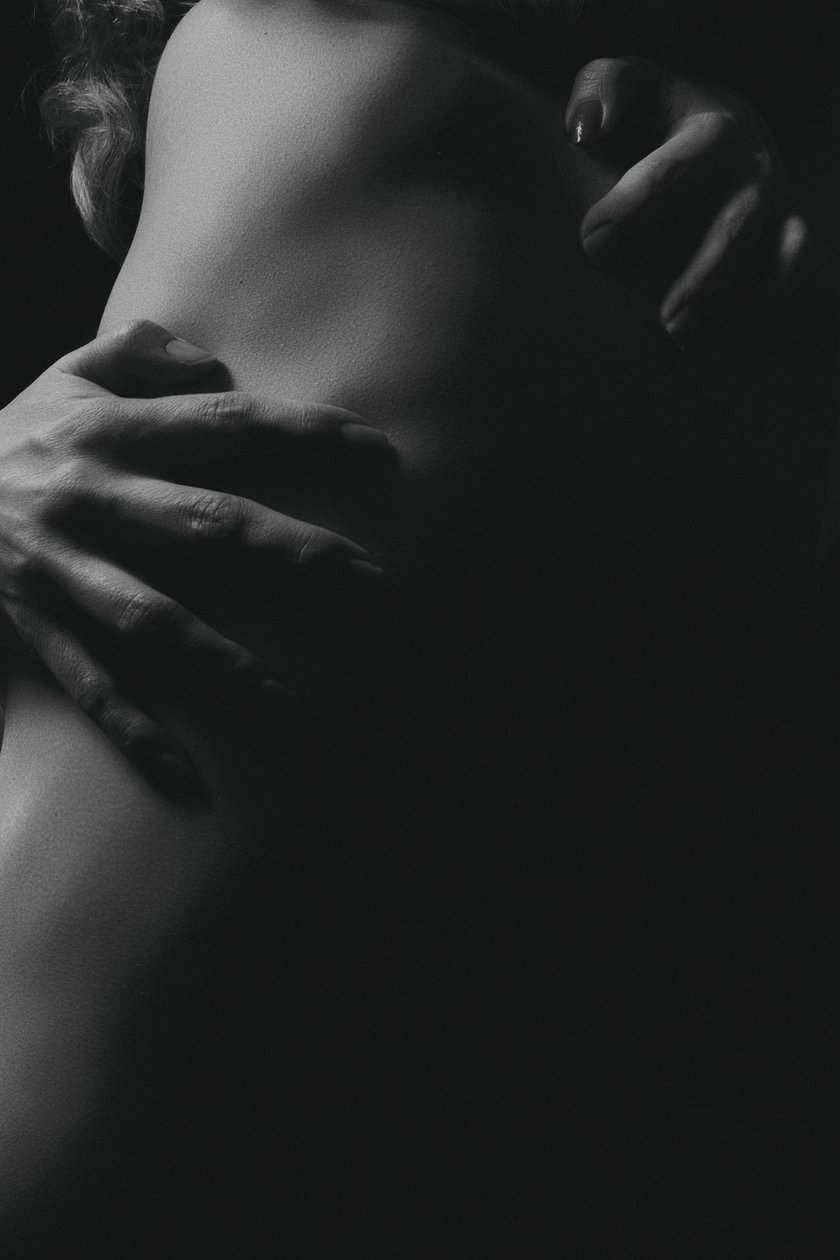 Previously, when I wrote about solo boudoir photography of girls, I did not touch on this since ladies, for the most part, are more aware of and accept their sexuality than men. However, difficulties may arise here if we are talking about couples' erotic photography. Firstly, the guy may be uncomfortable in an unusual environment. This happens significantly often with many couples who did not have a boudoir experience before and just decided to try something new and adventurous, for example, to celebrate an anniversary in such a way. Secondly, even if a girl is ready to pose in lingerie, undress, or even caress herself in front of the camera alone with a photographer, this does not mean that for her it is OK to strip down and get frisky with her boyfriend in a similar situation. Yes, it may seem a little strange, but that's how it works. Sometimes even a photographer can feel awkward. That is why it is essential to mentally prepare yourself for the couple's boudoir session, otherwise, if one of the participants is worried, the rest will feel it, and everything may go wrong.
How to prepare for a couple's intimate boudoir photoshoot?
I will make a reservation immediately, not just list the possible poses for intimate photography here. Anything you fantasize about or want to explore with your partner can be part of great couple's boudoir photography ideas. The main thing is to implement them correctly. Instead, I'll give you some tips on how to get yourself in the right mood, as well as how to prepare for shooting so that everything goes perfectly.
Before the couple boudoir photo shoot: helpful tips for models
1. Play sex, don't have it
From my own experience, I can say that men are rarely the initiators of couples' boudoir shoots, so it is often more difficult for them to control themselves during shooting: shyness and self-doubt may appear, and sometimes even jealousy and distrust if the photographer is also a man. Excitement is quite natural for women, but, as I said, it is usually easier for ladies to overcome it.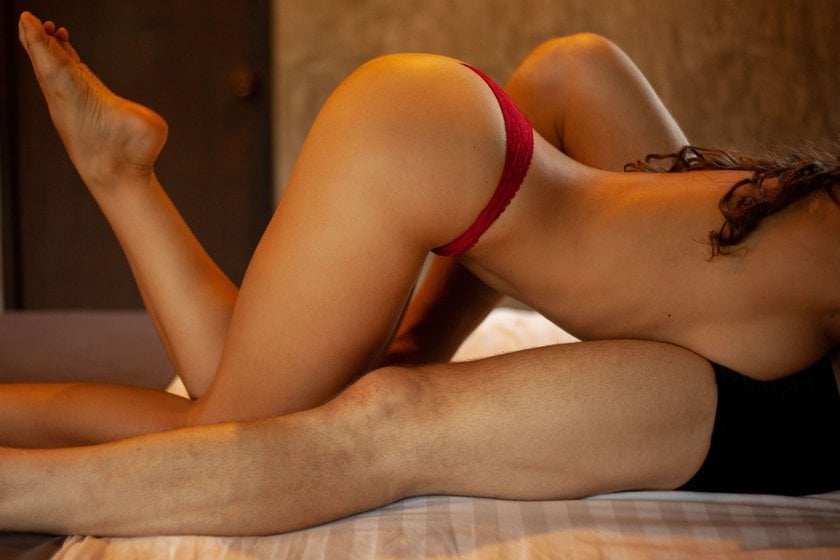 The responsibility of the photographer you pay is to find an approach to each participant in the shooting. But it can be challenging if a person is not initially set up for a photo session. First of all, remember that you are unlikely to embarrass an experienced photographer whose lens has already been visited by more than one couple. A true professional is asexual until the shoot is over, so you don't have to worry about the presence of a "third wheel."
I understand that saying this is easier than reprogramming your brain. But things become much easier if you treat the process like a photo session (which it is!) and not like a sexual act. In most cases, couples just imitate sexual intercourse or foreplay in front of the camera. Think of what you're doing as a great couple boudoir photo idea to show, not something that has to be kept behind closed doors.
2. Try something new
His Majesty Sex is over forty thousand years old, so I think there is no such couple in the world who has tried everything. And you can show your sexuality during the photo session! Use this opportunity to:
take great pictures with your partner;

diversify your couple's boudoir photo shoot ideas;

feel free and comfortable to put your bold ideas into practice.
Intimacy is essential for building solid relationships. If the photoshoot helps to uncover some of the "spice things" that you may have been embarrassed to talk about with your partner, that's even better for you!
And by the way, this is probably the only thing worth saying about couple boudoir poses: don't be banal; look inside yourself, and find what indeed arouses you. This is the only way you can show maximum feelings to get beautiful artwork, which will be the best reminder of your passion for long years.
3. Suit up!
Can you guess who I quoted with this headline? Hint: He knows both how to dress and how to have sex.
The boudoir is not only about intimacy but also about sophistication. You may prefer a T-shirt and jeans for everyday life, but for couples' boudoir portraits, it's better to dress (suit) up. Girls are best suited for an elegant cocktail dress and, of course, the lingerie that makes you feel sexy, such as nightgowns, stockings, silk panties, and so on. For men, a suit is the best choice. However, there is no need always to follow bits of advice from the Internet, right? You can break all stereotypes and wear what you like best, a simple blouse, for example.
To make your couple's intimate photography more dynamic, you can gradually undress all the way down until you wear just your birthday suit (I mean nude).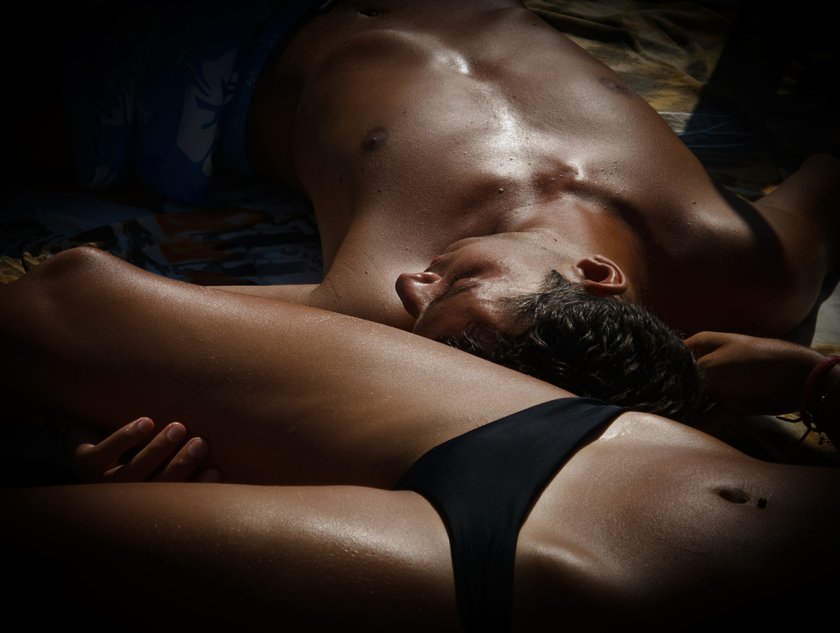 When preparing for a sensual couple's photography, it can be more difficult for girls due to the abundance of outfit options. Whether you're using something from your wardrobe or buying an outfit specifically for a photo shoot, I recommend consulting with the photographer about choosing a color scheme. How clothes will look on you can be influenced by the studio's interior, lighting features, the specifics of the color rendering of the camera and lens, etc.
By the way, I was quoting Barney Stinson.
A tip for photographers: drink coffee and know your clients
Boudoir photography for couples is not easy; you will have to think about lighting and composition and maintain constant contact with the models to calm their excitement. I recommend scheduling another meeting somewhere over coffee to get to know your clients better.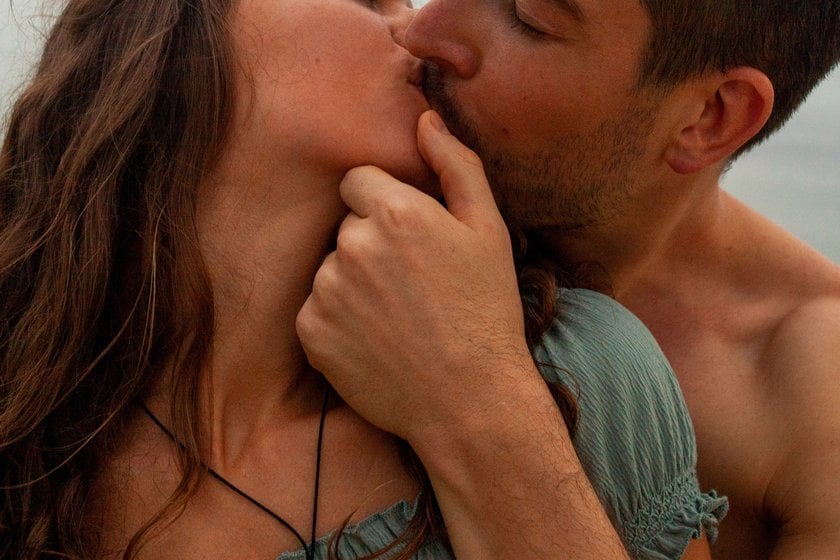 Since the couple empowers you to direct the shooting process, you must be clear about how you will set your models, what will happen in the frame, and how saucily it can be. If you offer any ideas, first you need to get permission because not everyone wants to, for example, completely undress or simulate oral caress in front of the camera.
Shooting couples boudoir photography: tips and ideas
So you're finally feeling more confident, your outfits are at hand, and dame's hair and makeup are done (you haven't forgotten about that, have you?) It's time to take your couple's boudoir photos.
I recommend shooting with an open aperture, as this will create spectacular bokeh, making your photos more sensual. You will also need soft lighting, as a hard one will make your photos look too dramatic (unless that's what you want, of course).
For couples' sex boudoir photography, I usually use a normal lens (35-70mm), as portrait lenses can be too restrictive in the studio.
I also recommend not rushing. Let the photo session last two or even three hours if necessary; otherwise, you won't have time to get the taste. Of course, sometimes you have to take breaks. Use this time to just talk about something abstract. This will allow you to relax even more and establish a trusting relationship between the couple and the photographer, which will positively affect the result.
When shooting a couple boudoir photography, try to capture some backstage shots. Sometimes these shots turn out to be more sincere than a staged scene thought out to the smallest detail.
Using all sorts of props is a great way to freshen up your photography. You can prepare something special for your couples' boudoir ideas, but you can also improvise with what is already in the studio. It can be sex toys or something unrelated to intimacy, such as flowers or books. Props can add mood to a photo, but they can also greatly enhance your composition.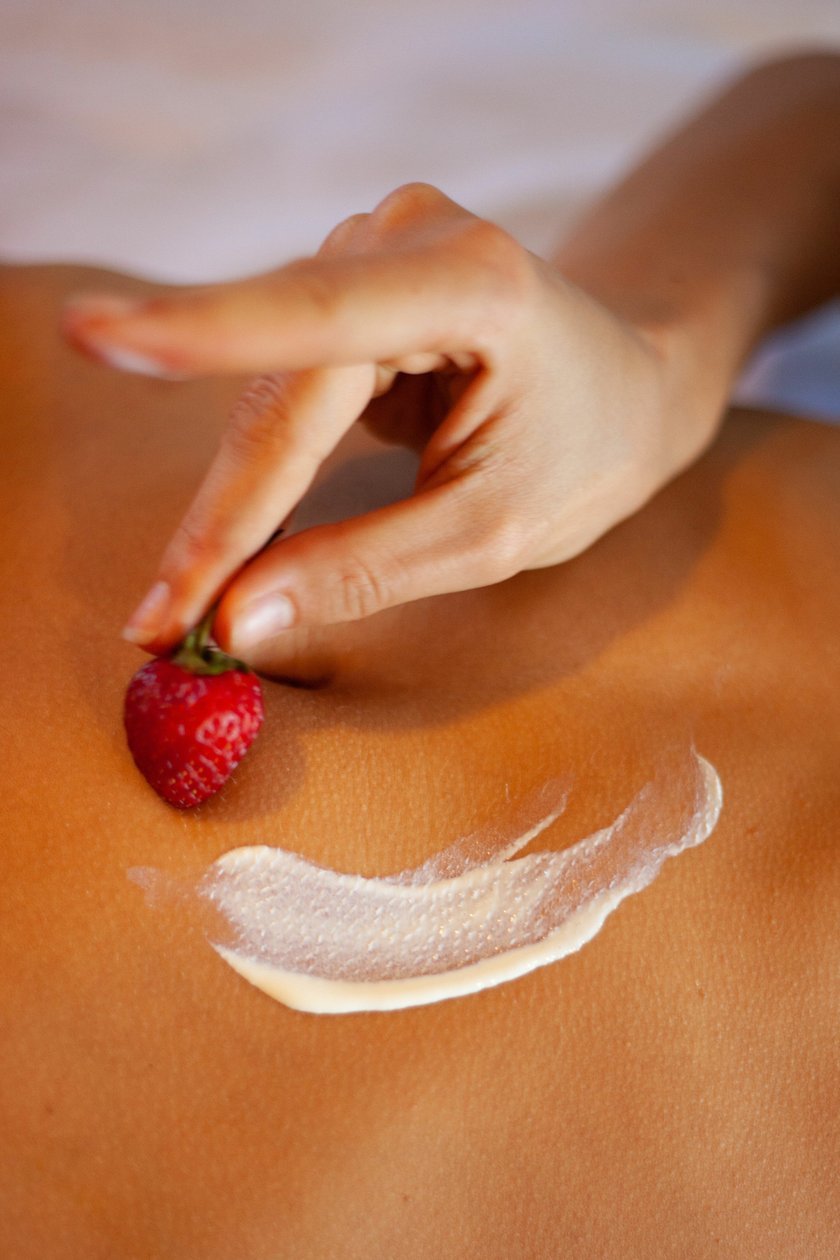 If you have two main characters, this does not mean that both should always be in the spotlight. Give preference to one or the other to make your photos more interesting. And the focusing ring is not the only helpful thing to use. For example, I once took a picture of a girl in a sexy corset, greedily looking at a painted portrait of her boyfriend. I still consider this one of my best couple boudoir photos, even though the guy was off-screen then.
As you can see, there are many couples' boudoir photoshoot ideas that can make your photos truly unique. So get creative and find your own style because that's how you will attract more and more customers!
After shooting
I guess for a couple, the best part of a boudoir photo session is after the shooting. At the same time, the photographer will have a very tedious process of processing photos. Well, it can be tedious, but I know a way to make it, even if not as pleasant as sex, but still much more fun.
My primary photo editing tool is Luminar Neo. This AI software allows you to process photos in minutes using smart algorithms to remove oily sheen on the skin, emphasize the eyes, create realistic bokeh, and many more.
Luminar Neo's functionality is not inferior to legendary Photoshop, but it is much easier and more enjoyable to work with. This program is not so difficult to learn and automatically does what you had to do manually in PS. And with a huge selection of unique presets, you can give your photos any vibe you want. On the other hand, if you like working the old-fashioned way and being in control, you can do that too.
The toolbar for processing portraits deserves special attention. Get five AI tools at once to effectively edit the face, skin, and body. Every couple deserves to be captured in a beautiful erotic couples boudoir photography session. With Luminar Neo, it comes even better! So let your customers say WOW when they look at the photos!
Final words
Erotic photography of a couple is a great way to explore your own sexuality and add some variety to your intimate life. It's also a great way to get closer to your partner.
If you want to celebrate an anniversary or other important day and choose a couples boudoir shoot, you should carefully prepare for the shoot. Get yourself in the right mood, study your photographer's portfolio and think about what fantasies you want to embody in this photo session. This will make your pictures as authentic as possible.
Whether you're a photographer or a couple looking for a professional to organize their sexy couple boudoir photo session, I hope my tips have been helpful to you. See you (write you) in the following articles!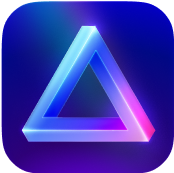 Advanced yet easy-to-use photo editor
view plans