We recently announced more of what's to come in next month's release of Luminar 4, and we couldn't be more excited. The new Luminar 4 begins a new chapter in photo editing, providing a more accessible and approachable workflow for any photographer to express their creative vision.
LEARN WHAT'S NEXT!
And never miss the most exciting updates from Skylum.
Congrats, you're in!
Don't forget to check your inbox from time to time.
Sorry!
Looks like you're subscribed already
Error! This is sad. Looks like you've earlier unsubscribed from Skylum emails. Please resubscribe here.
With a new interface and one-of-a-kind machine-learning tools, Luminar 4 is perfect for any photographer's workflow!
We recently announced more of what's to come in next month's release of Luminar 4, and we couldn't be more excited. The new Luminar 4 begins a new chapter in photo editing, providing a more accessible and approachable workflow for any photographer to express their creative vision.
It was time-consuming, and often didn't present photographers with straightforward tools to get the job done. With Luminar 4, we took that to heart. We're changing the approach of photo editing as you know it, placing emphasis on the purpose of your images instead of the tools that get you to the end product. In turn, it's our goal for you to be more creative, and realize pro-level results like never before!
With Luminar 4 we focused on creating a workable approach to solve real problems when it came to photo editing. With our AI tools like AI Sky Replacement — the first automated sky replacement tool in the marketplace — you'll be able to harness machine-learning technologies to turn your dreary, hazy, cloudy photos into something truly remarkable. AI Structure provides photographers with a tool to adjust fine details in their photographs. Finally, tools like AI Skin Enhancer and Portrait Enhancer will take an everyday portrait and turn it into a masterpiece!
A fully accessible interface to turn your photos into creative masterpieces
But that's not all. At Skylum, we think you should enjoy the process of editing your images. It's why we're introducing a brand-new editing interface with Luminar 4. We've developed and designed this based on your feedback, which means we're catering Luminar 4 to you and your photography. This new interface should shorten the learning process, making Luminar 4 more accessible to photographers no matter your skill set. With these groundbreaking tools, you can achieve amazing results with just the click of a button.
When you first open Luminar 4 to begin working on your images, you'll notice your favorite filters have been moved into a simple and organized system. The filters are now referred to as "tools," making for a much more globally understood workflow in the software. These tools have been organized into five tabs for their intended purpose:
Canvas: Basic tools to work with, including Crop, Transform and Erase.

Essentials: Everything necessary for basic Color and Tone Correction.

Creative: Photo processing tools that allow photographers to take their photos to the next level, including AI Sky Replacement.

Portrait: Tools oriented for processing portraits, including AI Skin Enhancer and Portrait Enhancer.

Pro: Sophisticated tools for professional photo processing.
All the filters you loved in Luminar 3 continue to be a part of Luminar 4's toolset. Tools like Accent AI, AI Sky Enhancer, Golden Hour, Sunrays, Foliage Enhancer and more are just as effective as ever, and can help you to create truly groundbreaking photos. Some filters have been integrated into others, so you might not find them right away. Worry not — the table below shows you where all your old filters are now located.
With our new interface, you'll also see a few things disappear, as they're no longer effective in Luminar 4. While Workspaces were a big part of Luminar 3, they're no longer needed in Luminar 4. Tools are grouped logically and always available, so you can find them faster than ever before. As some tools were combined, older tools became deprecated. You'll still find these as you utilize your older Looks, and they'll be placed under a separate Deprecated tab.
To get the best results, we recommend starting with the Essentials tab, giving you basic editing tools for color and tone correction. From there, you can move into specific toolsets in the Creative, Portrait or Professional tools.
"Luminar 4 will be our biggest release yet," said Alex Tsepko, CEO of Skylum. "The changes we've made to the interface and workflow will make the photo editing process faster, and open up new possibilities to photographers everywhere. With new machine-learning tools like AI Sky Replacement, we make photo editing more accessible and approachable than ever before.
"Photographers no longer have to think about the 'how,' instead they can focus solely on their creativity and lasting results."
What about the Library?
While Luminar 4 is a great plugin for Adobe and Apple users, it's also a great standalone application, helping you organize your images quickly and easily. An update in 2020 is currently planned to add the ability to edit IPTC data, as well as image search.
This update will not only come to Luminar 4 — it'll be available to Luminar 3 users as well. Additional functionality and user experience improvements will continue to be added throughout 2020.
Luminar 4 can adapt to any workflow
Luminar 4 shines as both a standalone application and plugin. It will continue to work with Adobe Photoshop, Lightroom Classic and Photoshop Elements, in addition to Apple Photos for macOS and Aperture. By offering you a variety of ways to edit your photos, Luminar 4 is perfect for any photographer!
When can I get Luminar 4?
Early Bird Shipping starts on November 11 & big launch on November 18
Each Luminar 4 license will work on two computers, meaning you can use Luminar 4 both at home and when you're traveling. The software is also available in several languages, including English, Dutch, French, Spanish, Italian, Portuguese and many more!
We truly can't wait for you to try Luminar 4 and see what it can do for your creativity in photography. First 20 000 users who pre-ordered Luminar 4 will be able to download it as soon as November 11 and see for themselves how Luminar 4 creates a completely new editing experience, one that is quick, fun, with stunning results, and giving the user unprecedented control. We've built Luminar 4 with your needs front and center, so we can provide you with the ultimate, easy-to-use, professional photo editing experience.

Memo: Where're my filters from Luminar 3
With the first downloads of Luminar 4 coming to users worldwide in the coming week, we are excited to usher in a new era in photo editing. We are especially interested to see feedback on how photographers will use Luminar 4 (standalone or plugin) to improve their workflow and unleash their creativity in novel ways. In the meantime, we are happy to answer any support questions here.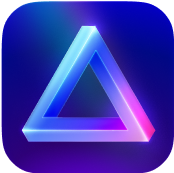 Advanced yet easy-to-use photo editor
view plans