So, your baby is now six months old. At that age, babies look very cute, so you want to take pictures of them all day long.
Not long ago your baby was just a baby, but now he looks pretty big (compared to 1 month old, for example). This means it's time for a 6-month photoshoot! It will help you forever remember how adorable your child was at that age. It will be a great memory for him, too. We've compiled a list of the cutest ideas for milestone photos that will make childhood moments stay forever in your heart.
Top 20 6-month Pictures Ideas
Before we tell you how to shoot the baby, we'll give you one piece of advice. Be sure to make a connection with your baby, or the picture will be uncomfortable for him or her. Baby photos are different from adults, so you need to watch your baby carefully and know when to stop. Well, now let's get down to reviewing the best 6-month photoshoot ideas!
1. Tender Portraits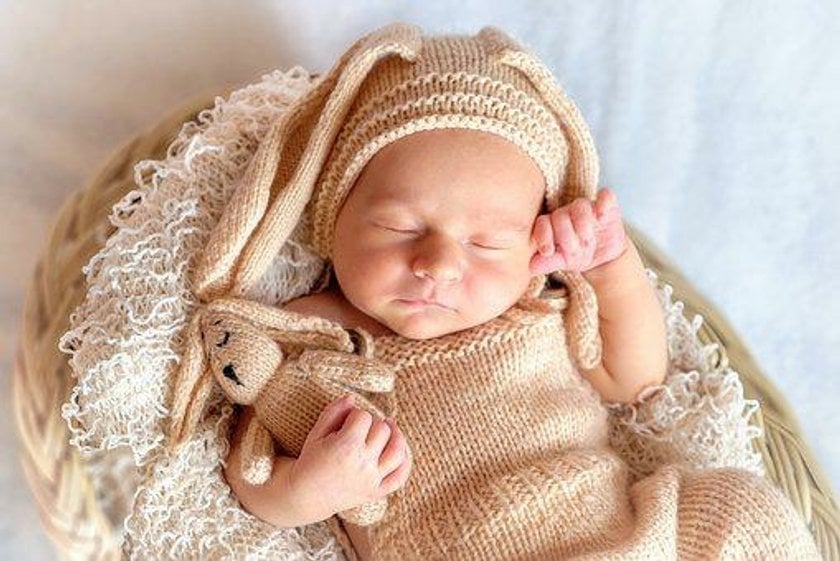 Many moms love portrait photos of their children. And for good reason, because a professional photographer can take the most beautiful picture of a baby's tender face and expressive eyes. Such festive pictures can be taken with or without accessories. The most important thing is that they do not distract the viewer's attention from the baby.
2. Black and White 6th Month Baby Picture Idea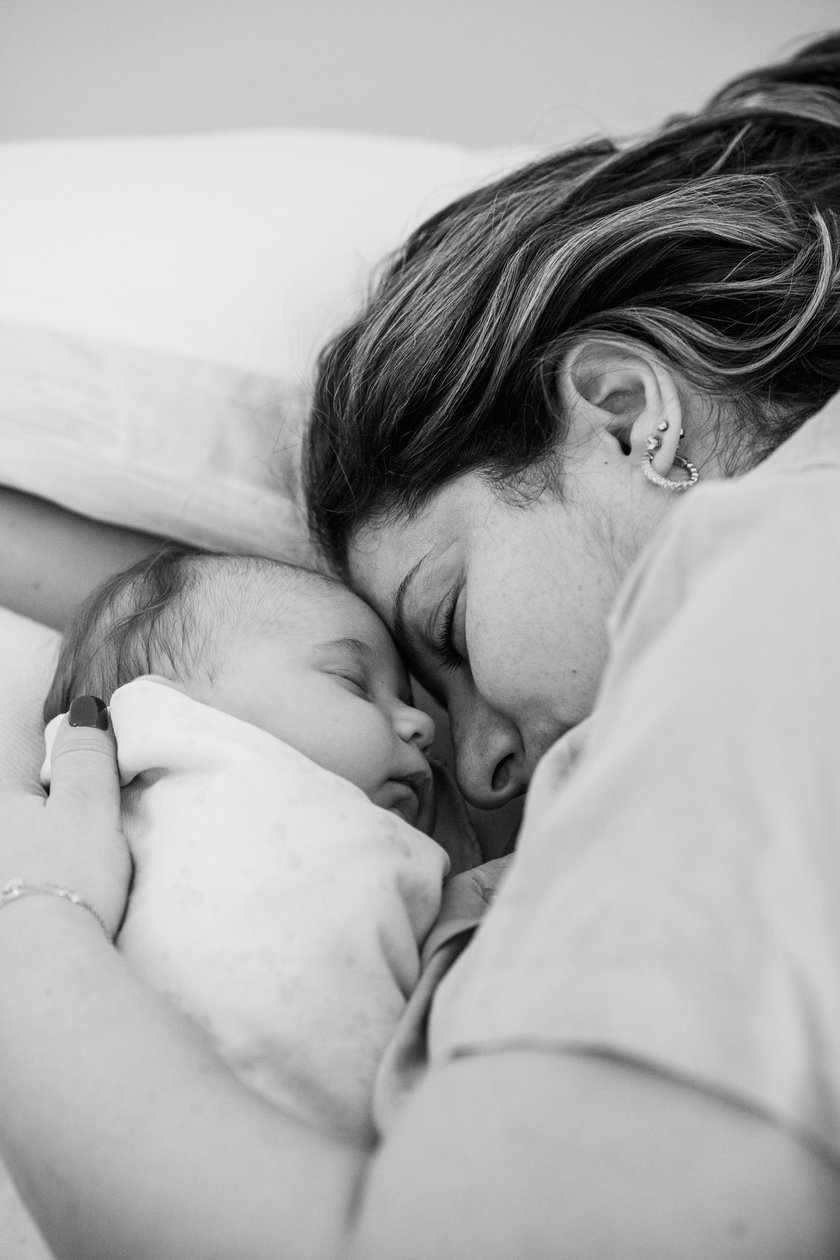 The best pictures in black and white are when you manage to capture the baby's emotions. Put him on his tummy and watch his facial expressions. Believe me, you'll be surprised at how lively the baby's mimics can be!
In addition, you should remember one important thing. To get a beautiful black-and-white birthday photo, you need to create a contrast between highlights and shadows. This will require quite a bit of skill, but trust me, the result will be worth it! Pictures like this not only look cute but also aesthetic.
3. With a Wreath of Flowers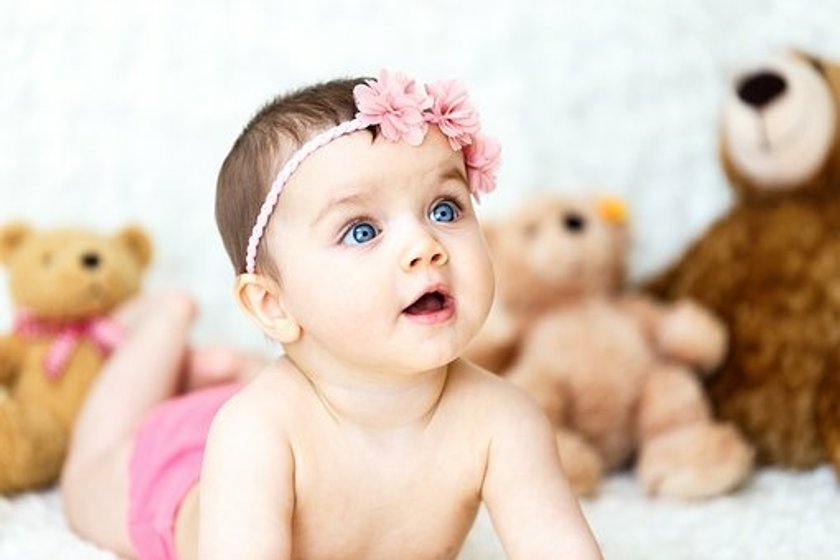 This idea is great for 6-month photo shoots that make for little princesses. The young gentlemen will look just as good as the flowers fit all children. To make such photos great, choose flowers matching the baby's eyes and also provide natural light.
4. Photo with Brother or Sister
Pictures of an older brother or sister with a younger one bring out lots of cute. The charm of them is that you don't have to ask them to pose or do anything. The natural emotions will look mesmerizing and you'll not only get the perfect 6 month photos, but also pictures of your older kids as a memory.
5. Think of a Future Profession for Baby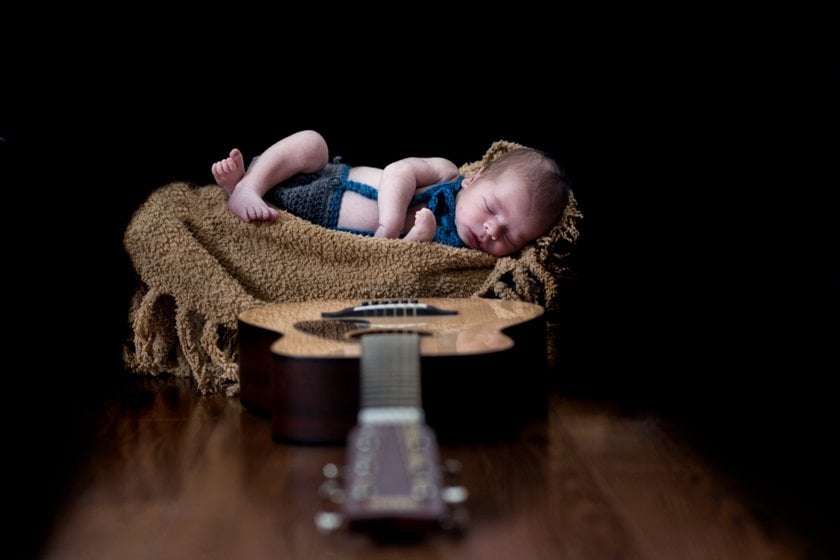 Of course, your child will choose his or her own job in the future, but why not try to fantasize? You can imagine your baby as a basketball player, an artist, or even an astronaut! There are two things to keep in mind. The first is that for this 6-month birthday photo idea you will need the appropriate outfit for the baby. Second, make sure that he was comfortable in it.
6. Play with Books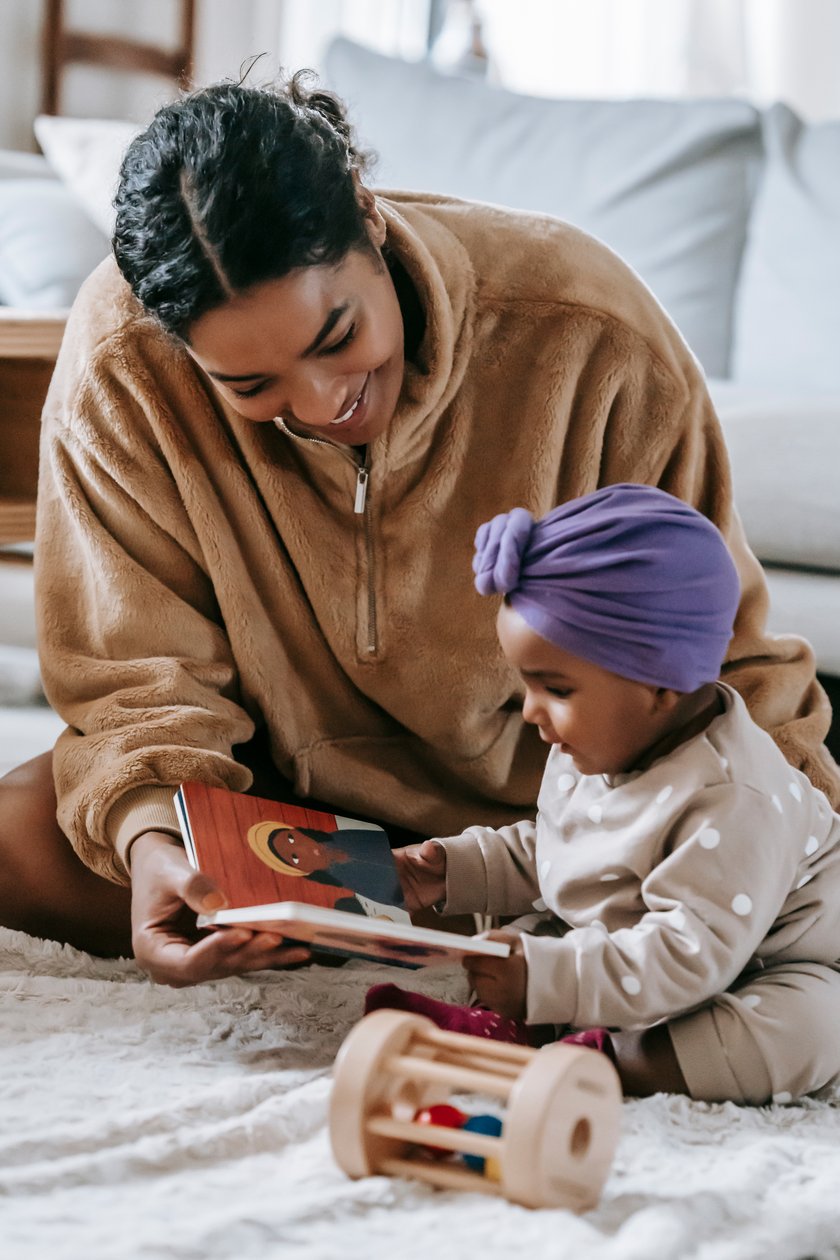 This is one of the most creative 6-month-old baby photoshoot ideas at home. The beauty of it is that you don't need anything but books. Of course, you can add other accessories too, like a hat or tie for the future professor. Remember that the child has to interact with the objects, so place them near him.
7. With a Mirror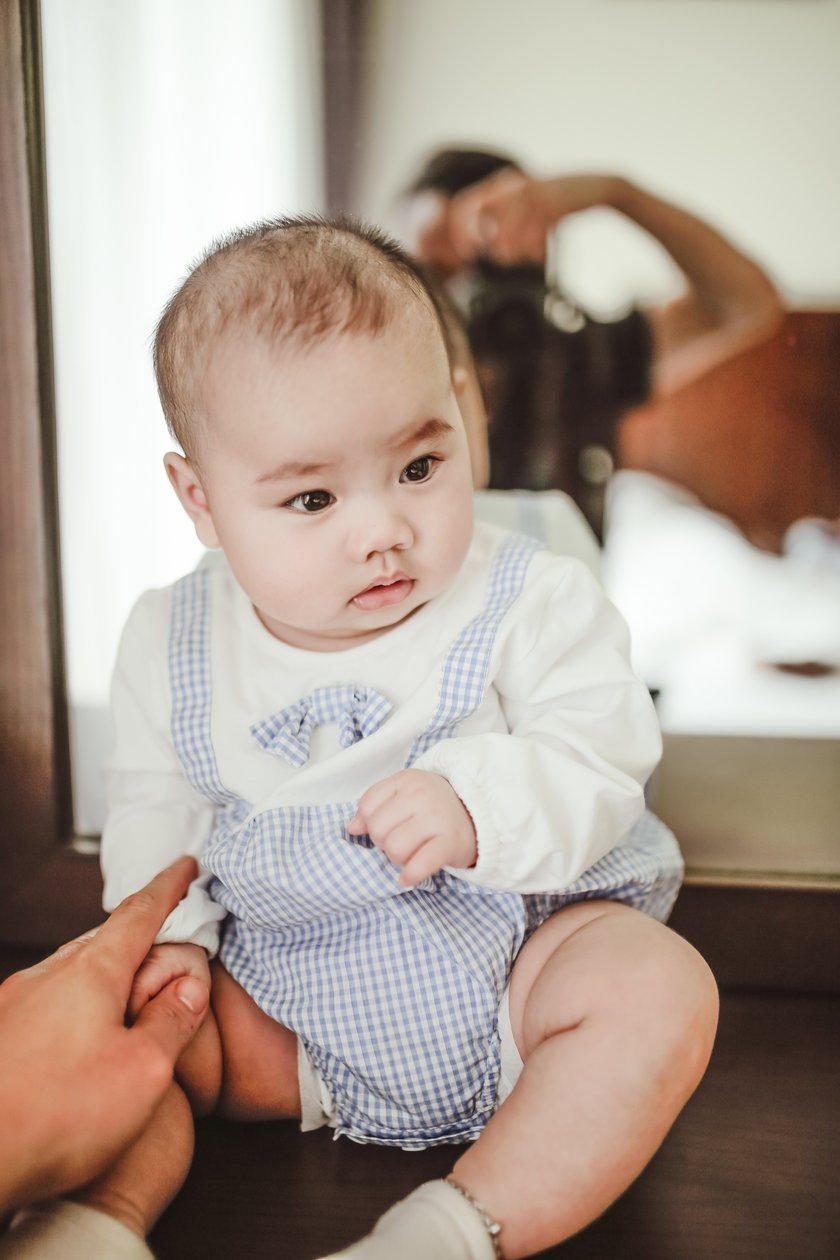 We don't mean an ordinary mirror, but a vintage one. Just find a suitable frame and fix it well. The baby can stand near the mirror or just be near it. If you can capture the reflection, that would be great.
8. 6-Month Baby Photoshoot Ideas At Home: Close-up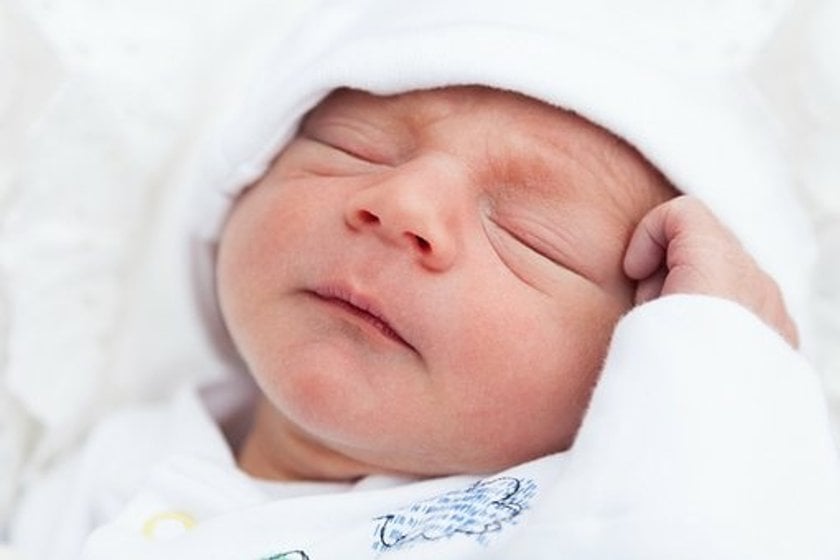 If you don't want to waste time on a trip to the studio or just want to capture precious moments at home, then this option is perfect for you. You can shoot your baby when he's asleep or playing with toys. Once you have the right lens, you can get a close-up that shows all the details of an innocent baby's face. Such photos look great in collages or individually.
9. The Future Chef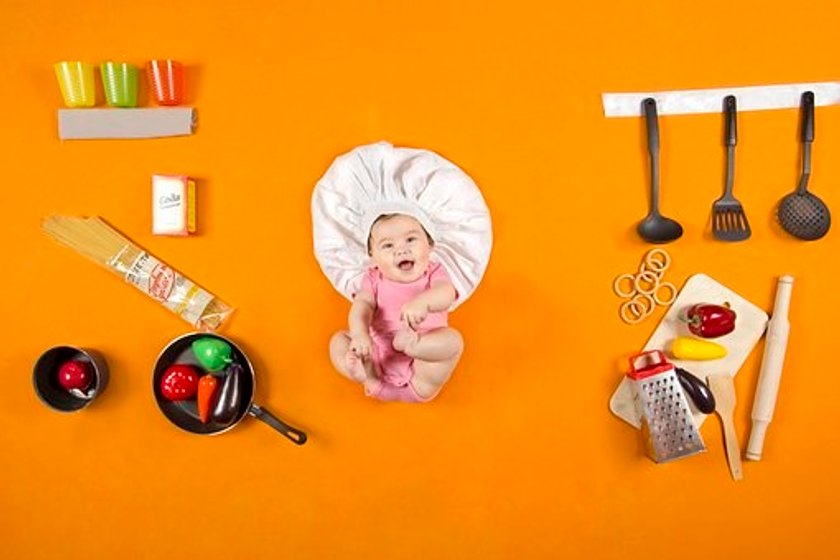 One of the original ideas for 6-month-old pictures is to turn your little one into a real chef. A chef's hat is very easy to find, and the usual toys can be replaced with a ladle. Such a photo will be very lively, and the baby will enjoy the new game.
10. Turn Your Baby Into a Cartoon Character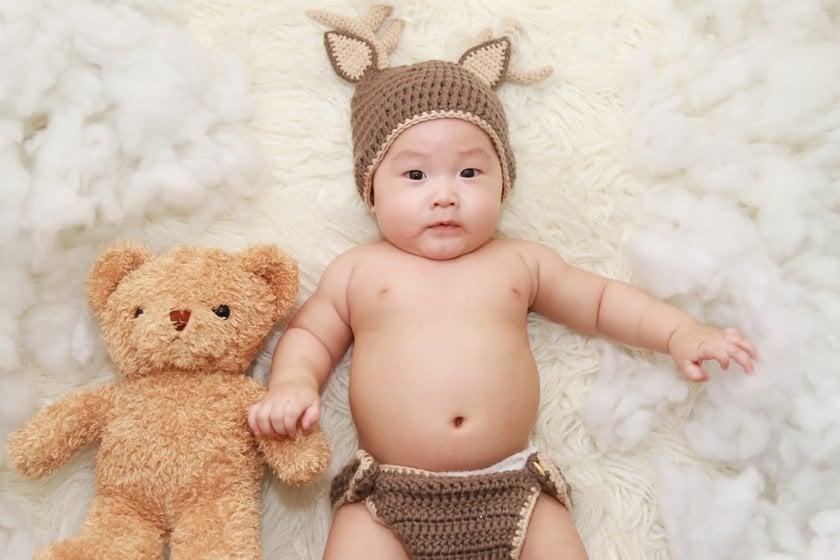 Even if you think that your baby is too young to watch cartoons, nothing prevents you to make him a funny picture to remember. In fact, this is one of the best 6-month picture ideas. Your baby can just play with his favorite toys that are fictional characters. If you want more, then dress him up in a special costume and decorate the room.
11. Photo With Cake and Balloons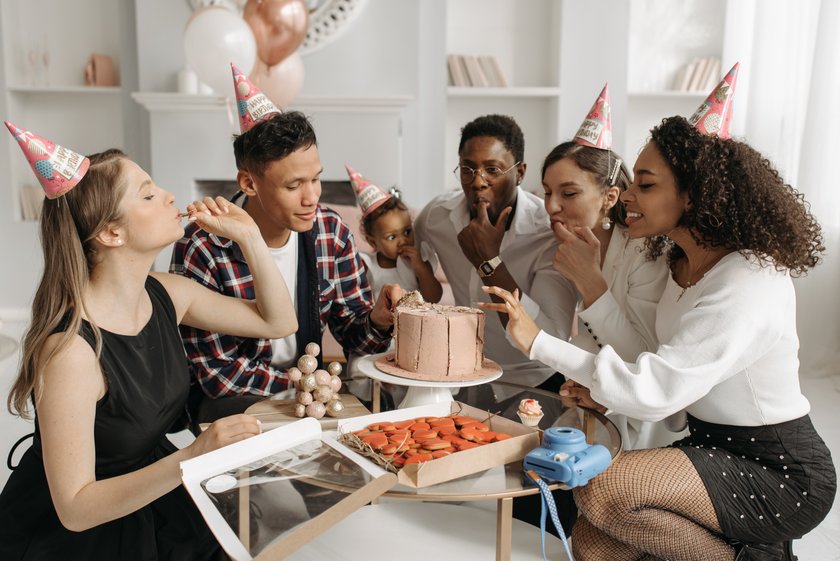 Six months is a small birthday. So why not make a photo with a birthday cake? Balloons and toys, such as a big bunny, would be a great addition to the overall picture.
12. Transforming Into a Character From a Favorite Fairy Tale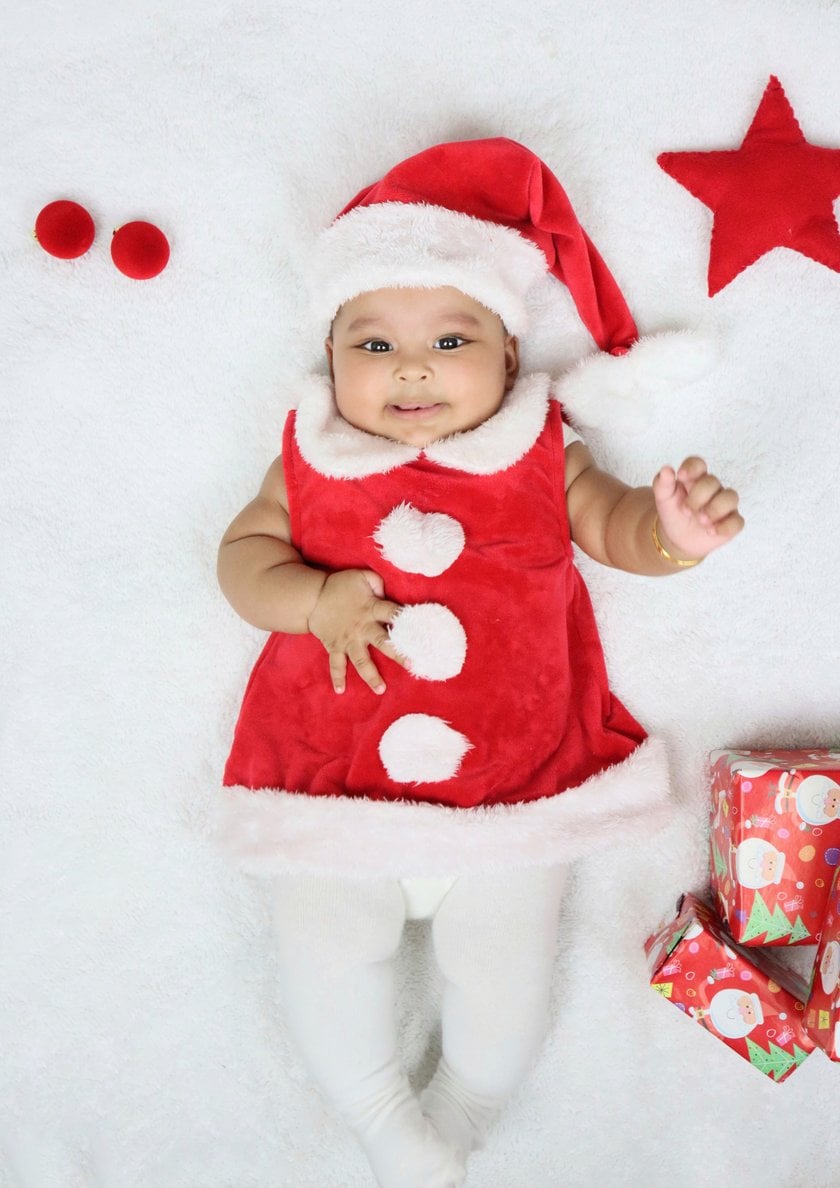 Even though the child can't read yet, this 6-month-old photoshoot idea would be very cool! You may need some extra props for this: costumes and accessories. Some of these can be found at home, too. For example, if you want your little princess to be Sleeping Beauty, you can make a collage of two photos: one in a beautiful dress and the other in bed under a warm blanket. Don't forget to dim the lighting.
13. Original Halloween Photo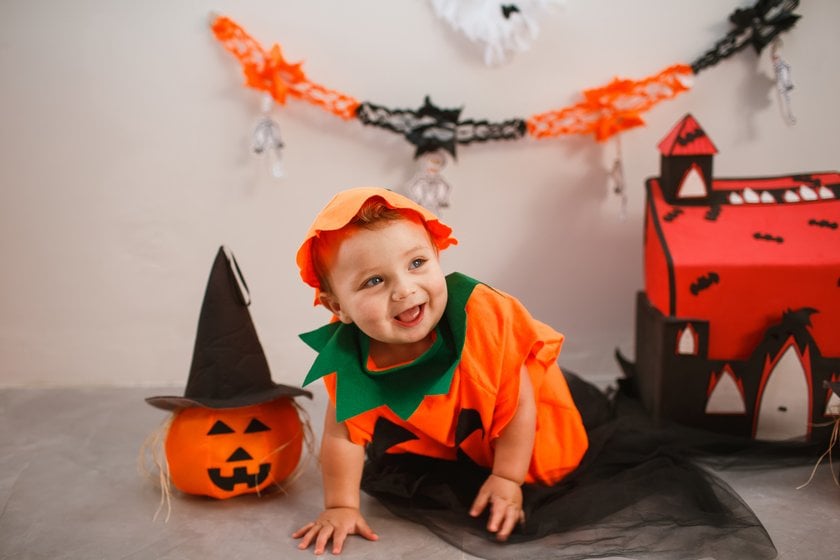 If your baby turns six months old on Halloween, you can take a themed 6-month-old baby photoshoot. Of course, you need pumpkins for it. You can use fresh vegetables or a special decorating kit. You can decorate the room with toy bats for the atmosphere.
14. Marine-Style Shots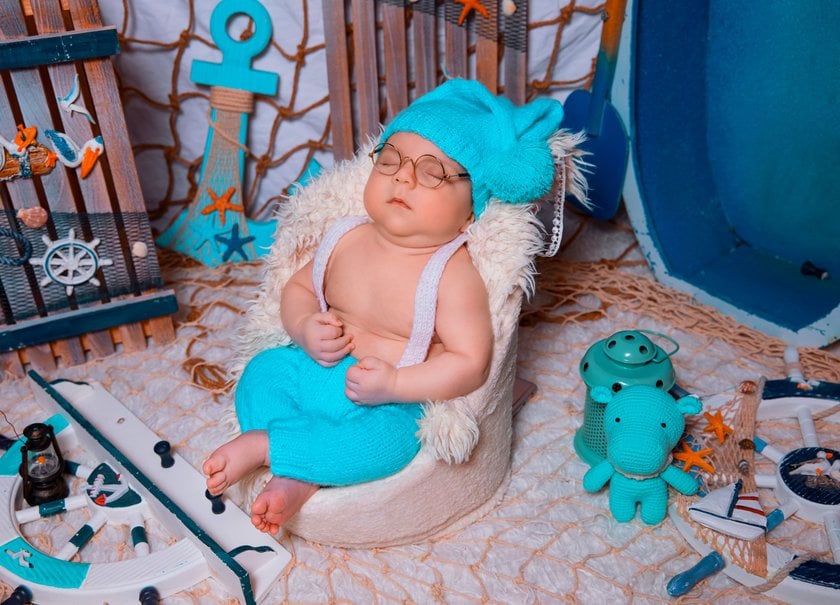 There are two options here, and they are both beautiful. If you decide to take your toddler to the sea, there is no need to buy expensive props. The sea, the sun, and the beach themselves will already be props. If you want to arrange a sea photo shoot in the backyard, it is worth buying a small boat and a soft carpet, which will imitate the sea. For such a 6-month photo idea you should also choose a thematic poster, which will be the backdrop.
15. Outdoor Bubble Bath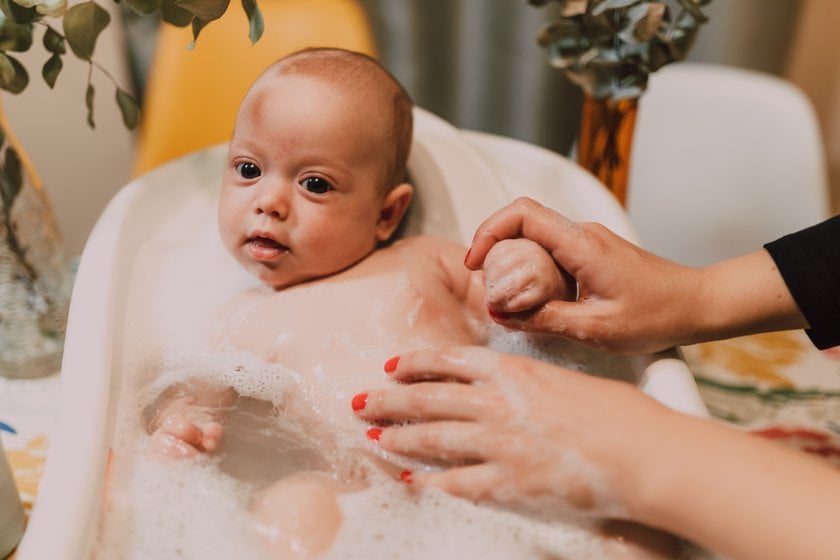 This option is perfect if your baby likes to play in the bath. The beauty of it is that you don't need a lot of accessories to bring this 6-month baby photo idea to life. A small bathtub and toys are enough, with which the baby will play. Capture all his emotions, but be attentive and watch him during the process of taking pictures.
16. Warm Family Photos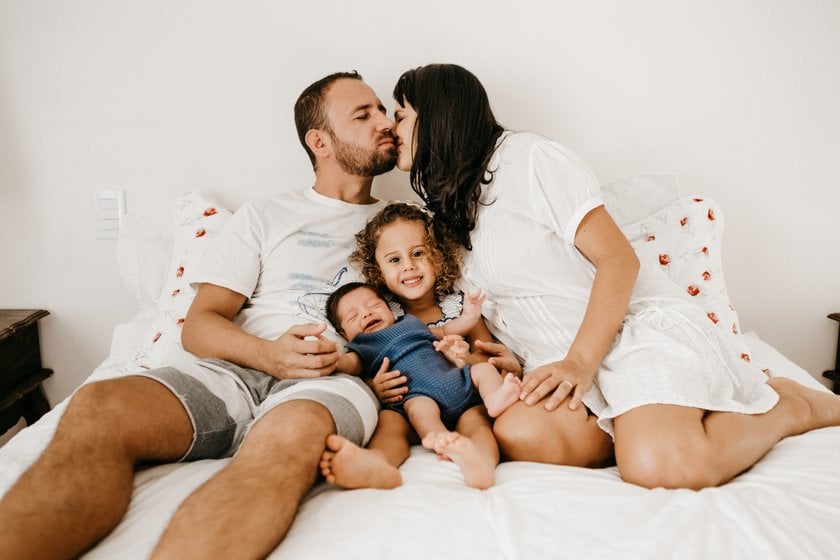 A family photo is a great way to show a close bond with your baby. You can take these pictures anywhere: outside, in the backyard, by the sea, or in the house by the fireplace. Your imagination is not limited by anything, so there's nothing stopping you from taking the perfect shots.
17. Baby and Pets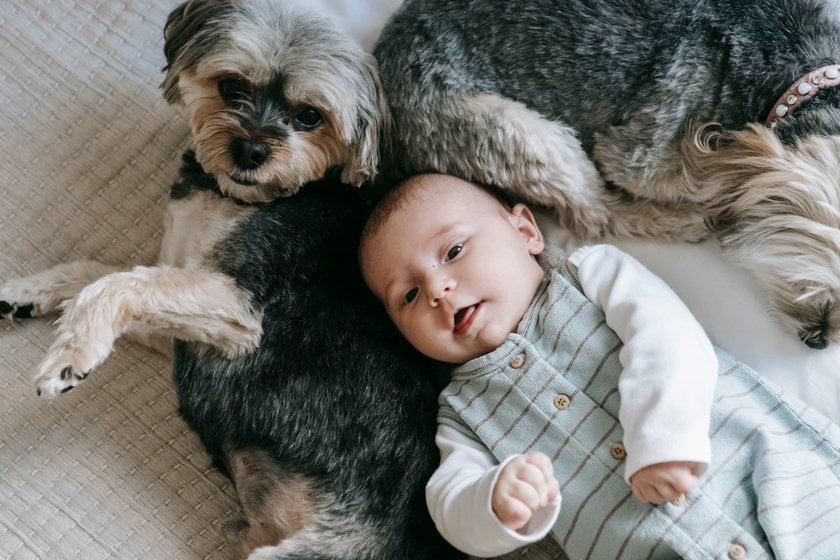 One of the best ideas to capture is a baby and your favorite pets. Such shots look cute and warm, so they are perfect. Before you do the shoot, make sure that the pet and baby are not afraid of each other.
18. Soap Bubbles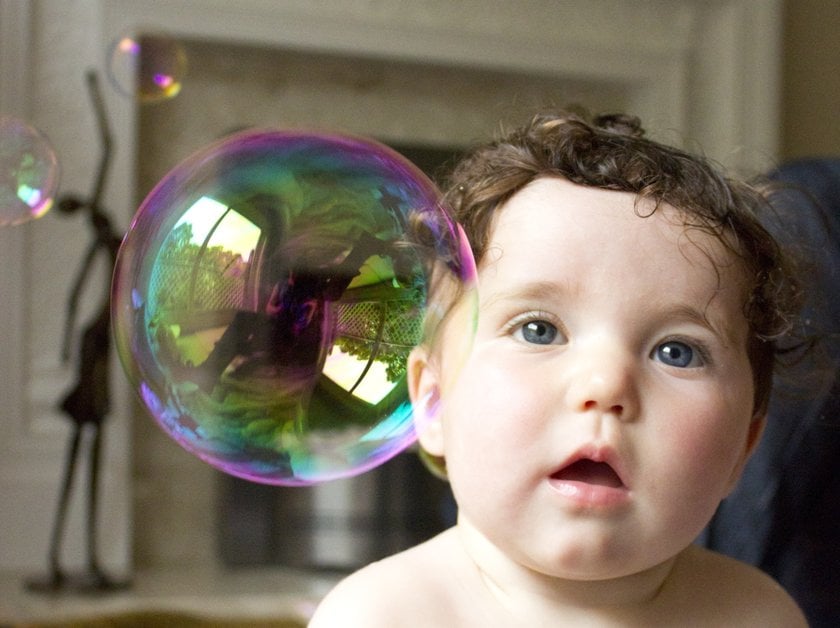 Both adults and children love soap bubbles, so why not use this one of the best 6-month baby photos ideas? The plus side is that you can combine several ideas into one. You can take pictures of your little one with bubbles or you can join in the fun game as a family. That way you also get some lively photos.
19. Photo with Brother or Sister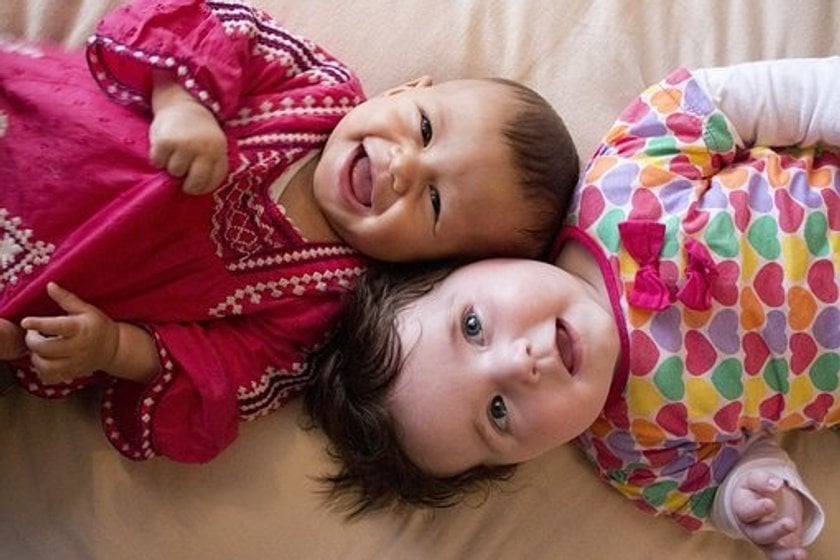 If your baby has an older brother or sister, you can do a photo shoot with them. Just imagine how many authentic emotions you will see!
20. Naked Photo Shooting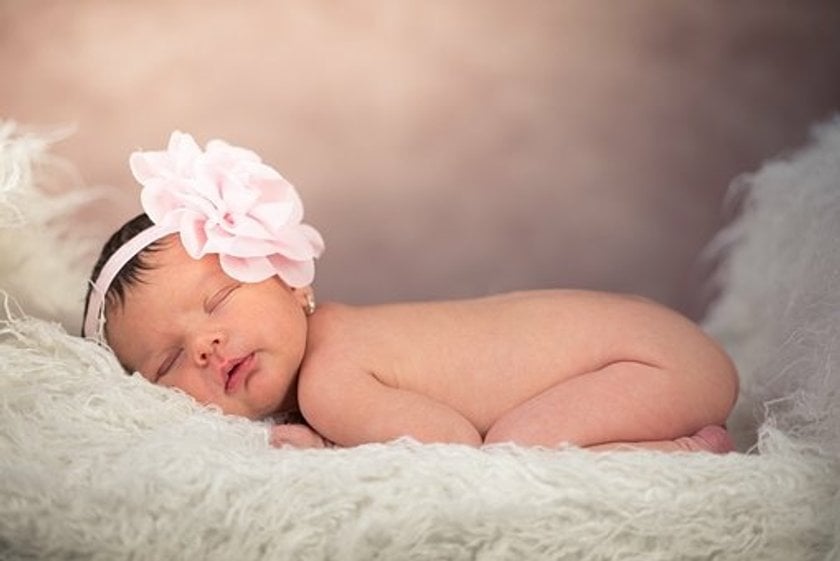 A naked baby will look adorable in the photo. However, we recommend covering the intimate parts of the body. First, it will keep the baby from getting too cold. Secondly, when he will review the photos in the future, he will not feel discomfort.
6-Month Baby Picture Ideas: Best Tips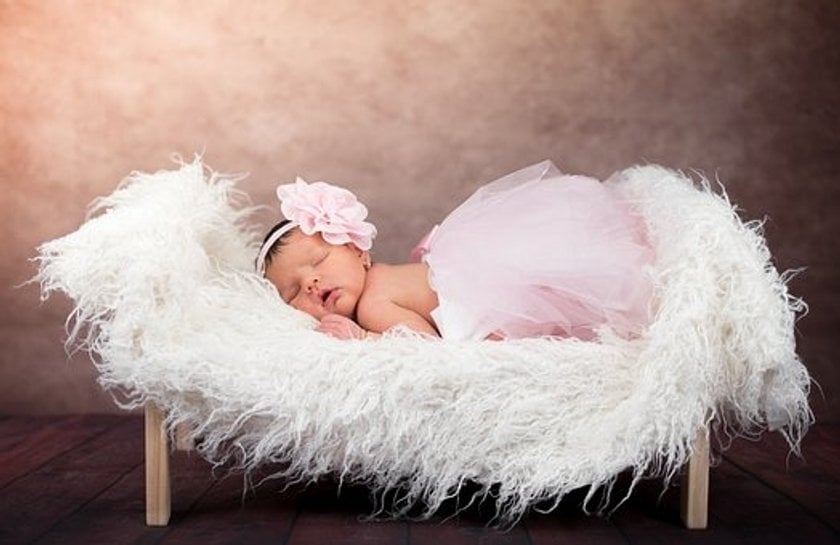 We have prepared for you some tips that will make the photo shoot enjoyable:
If you want your child to sit in on a photo shoot, make sure they do it well. First and foremost, this is a safety issue. Tilting can happen at any time, so if your baby is just starting to sit, it's worth waiting a few weeks until you can take it easy. In any case, it is better to be nearby to catch in case of danger.

Keep a close eye on your baby while the picture is being taken. Crying is his way the baby wants to tell you he doesn't like something. If your baby is not happy, check to see if he is sick. If all is well, but the moodiness does not go away, it is better to postpone the photo session to another day.

Check the weather forecast in advance. If your baby is dressed too lightly, he may catch a cold.

Write the date on the pictures. When you look at the pictures ten years from now, it's as if you'll go back in your memory to that same day. What a nostalgic feeling it brings!
And most importantly - do not force the baby to overwork.
Try Luminar Neo for Easy Image Editing
If you want to edit your photos quickly and easily, check out Luminar Neo. It's AI-powered, so it won't take long to process your pictures. Portrait Bokeh AI will make your photos unforgettable, and with presets, you can automatically apply enhancements.
Final Thoughts
Now you know the best 6-month baby photoshoot ideas. What are you waiting for? Get creative or use the options we told you about. We're sure your pictures will be real photographic masterpieces!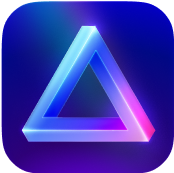 Advanced yet easy-to-use photo editor
view plans