If you are into photography, sooner or later there will come a time when the surroundings in which you want to embody your idea do not quite match the original idea, so you are looking for some picture backdrop ideas.
It doesn't matter if you are an amateur photographer or a pro, or maybe you just like to take self-portraits, still lifes, or your favorite cat. When you take photos, a bad background can distract from the main character and ruin a good shot. For example, imagine what difficulties the photographer of a couple of newlyweds faces at a wedding, with strangers spinning behind their backs. As a result, interesting backdrops for photo shoots have quickly become the norm for use in any type of shoot.

Nowadays, you can easily purchase ready-made professional backdrops, but at the same time, it's quite easy and inexpensive to implement cool DIY backdrop ideas without being a professional engineer or designer. Our collection might come in handy. So, let's make it with our own hands!
TOP 30 DIY Easy Photo Backdrops
We have collected as many as 30 DIY photo booth backdrop ideas you can use to create a truly unique atmosphere in your pictures! You are free to choose, but we are sure that there will be something here that will suit your needs.
1. Fabric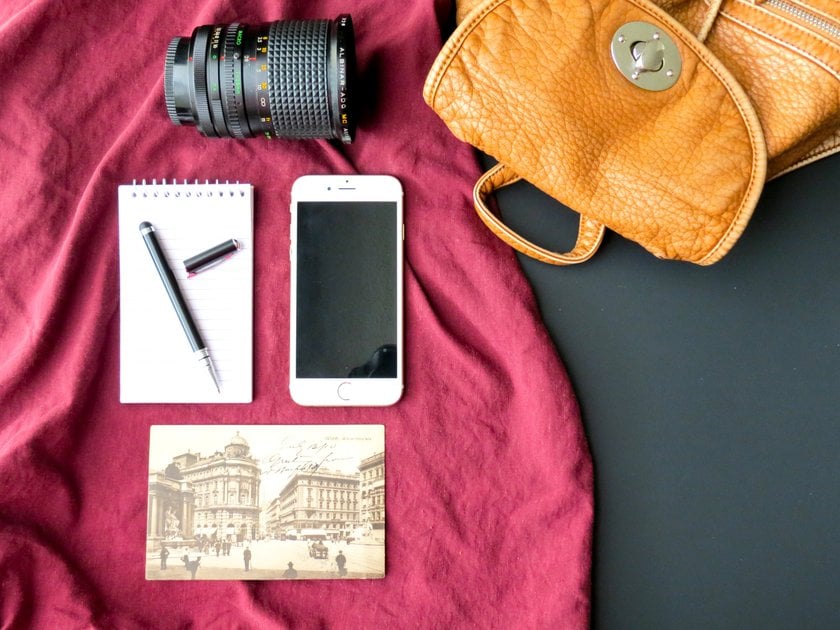 What DIY backdrop idea could be easier than draping an unpresentable background with fabric? To do this, we need any material that is available. It can be burlap, linen, cotton fabric, etc. You can use both a plain fabric and combine different colors and textures to get a more artistic background. Get creative! For fastening, you can use ordinary paper clips and a vertical surface, a rope firmly stretched between two walls or a cornice attached to the wall, or a wooden or metal frame. Such a background can be supplemented with furniture or attributes to fill the picture and create volume.

2. White background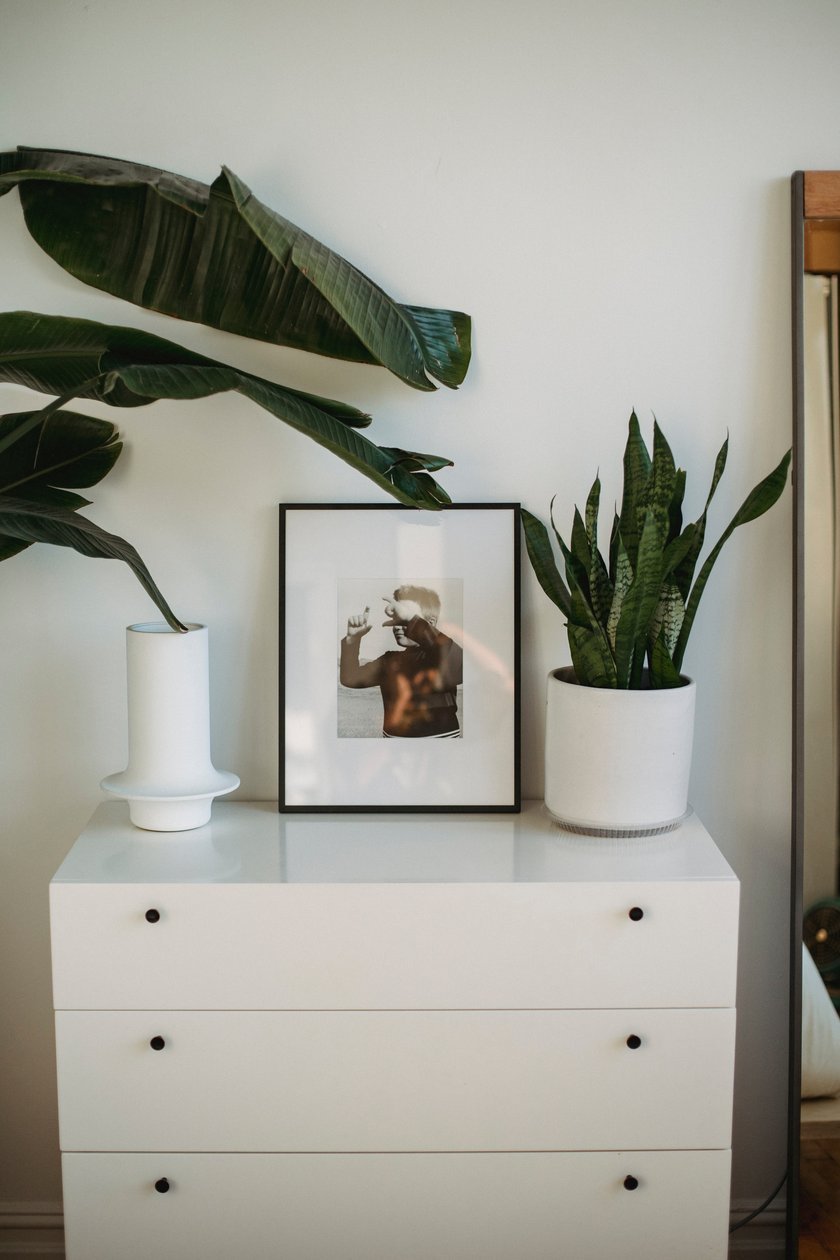 You can come up with a lot of white backdrop photoshoot ideas, but pictures in this vein always look amazing! If you don't have a special white background, put it on a plain white sheet. It is important that the background is as smooth and perfectly stretched as possible. To achieve this effect, the sheet should be ironed and firmly fixed to the wall. It is better to set the background in front of the light - so all the minor flaws will light up, and we will get the famous white studio background. You can also use a foam board to give the booth more texture.
3. Concrete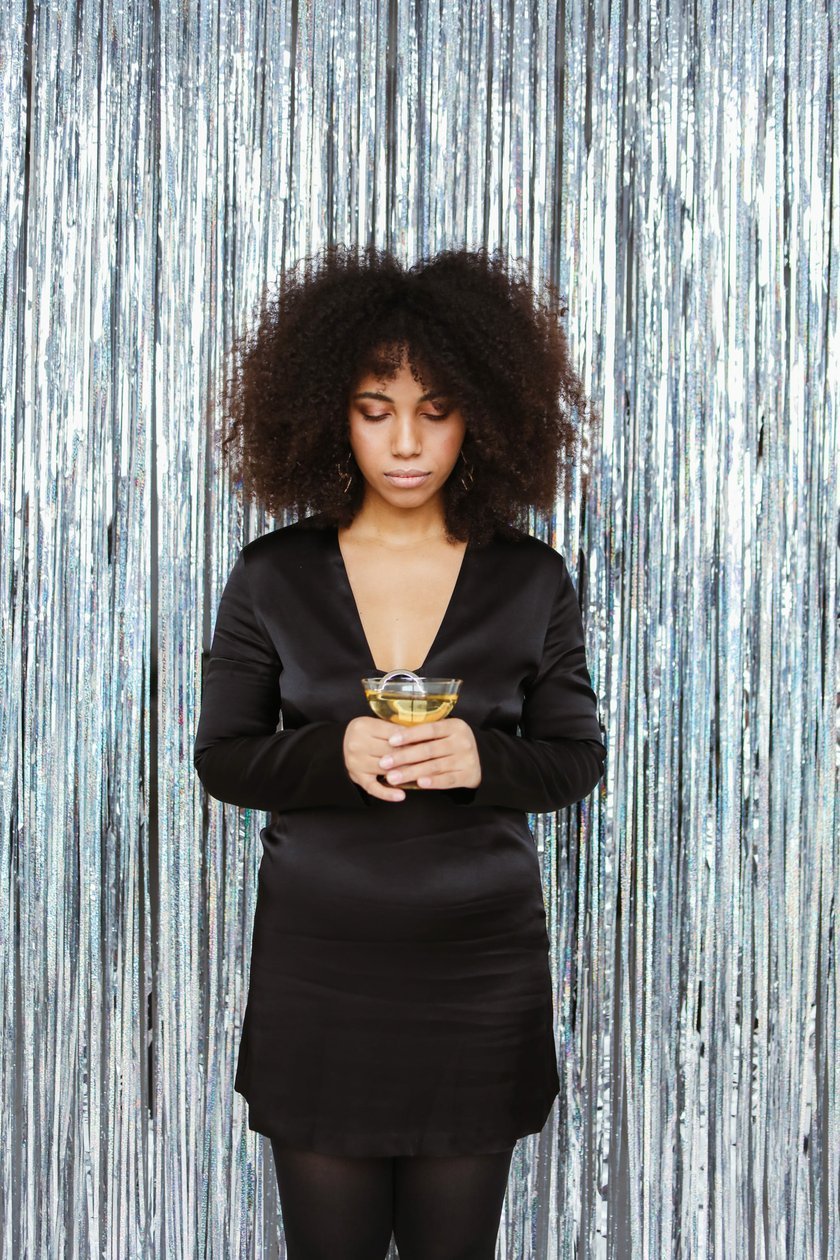 Simplicity is highly valued these days. If you're shooting portraits of people indoors, the simplest photo background idea that doesn't require a lot of effort is a concrete wall that does a great job of showing off your subject's personality and attracting all the attention to it. If you want your backdrop to look like a concrete wall but do not have such in your flat or studio, you can use a sheet of plywood or hardboard, putty, and acrylic paints in white and black. You need to mix acrylic and putty, so you create the shades of your future concrete background. Apply tinted putty in patches to the background and smooth with a spatula to the desired texture. After drying, you can use your new background!
4. Rainbow curtains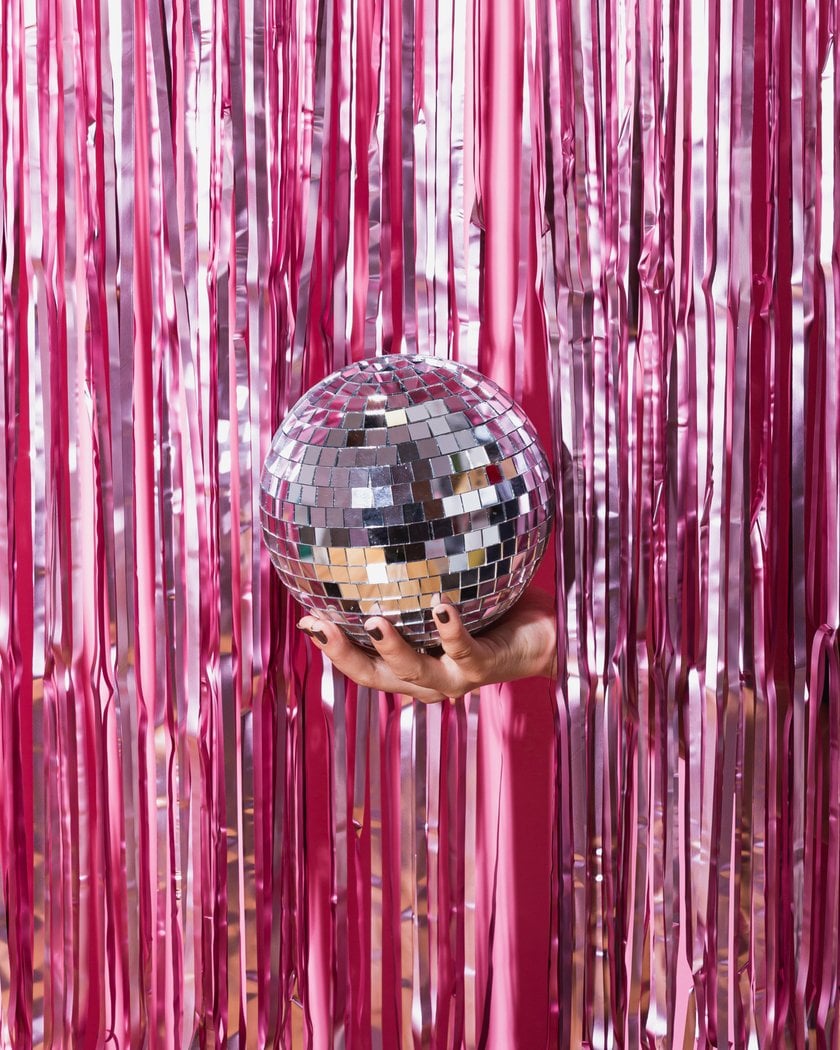 The simple yet eye-catching idea for your photo booth background to decorate with your own hands. You will need Christmas tinsel, which can be easily attached to a wall or door. Pre-fix a beautiful bedspread or sheet on the wall, but this is optional. It is important that such tinsel be very long (from 2 meters) because otherwise, it will look disproportionate. Be sure to use artificial light, so this colorful backdrop will shimmer and shine, creating a party effect.
5. Wooden photophone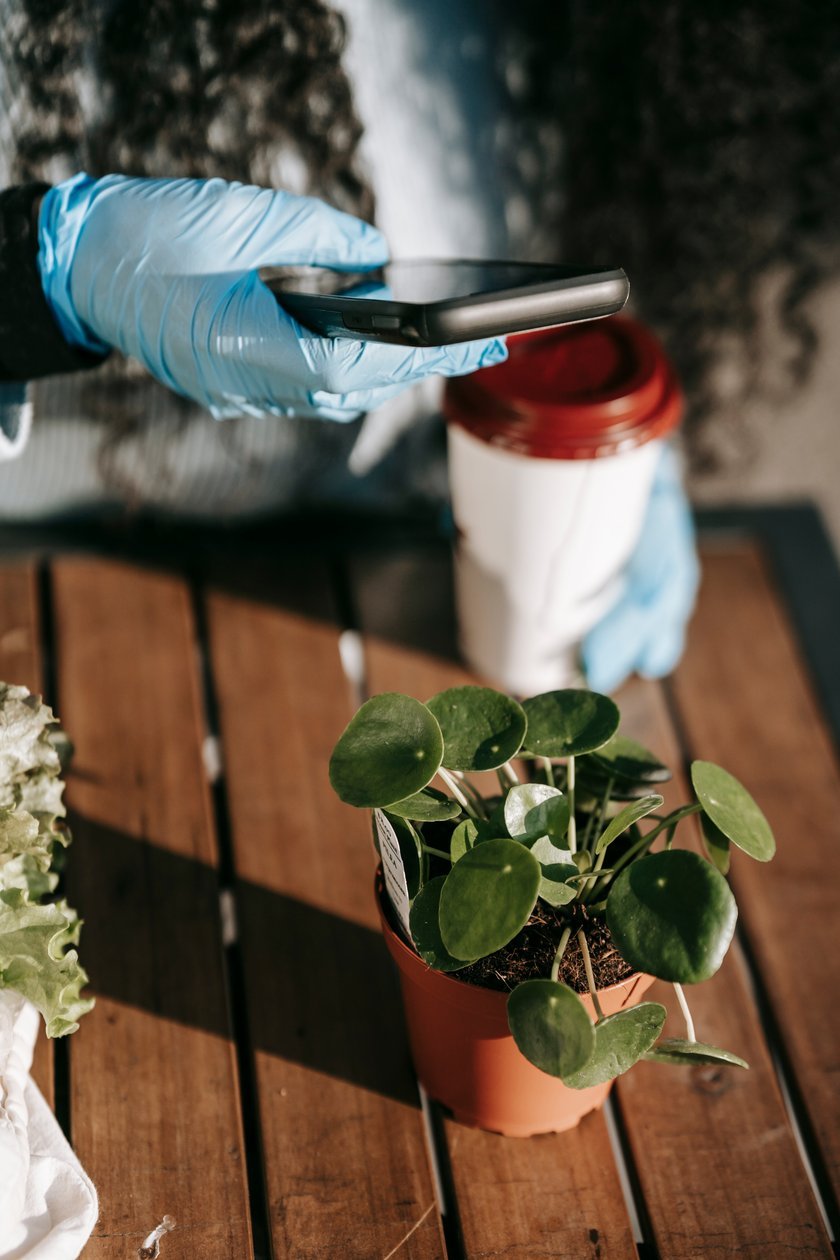 Another simple background idea for pictures is wood. You need wooden boards that have the appropriate texture or some logs. It is necessary to tie the logs together and fix them to a common frame or nail the boards to a sheet of plywood. You can also use saw-cut logs of different diameters, also fixing them on a plywood backing. A do-it-yourself wooden photophone is an easy solution for photographing both small objects and people. It also allows you to create a rustic atmosphere in a dusty and noisy city if that suits your idea.
6. Books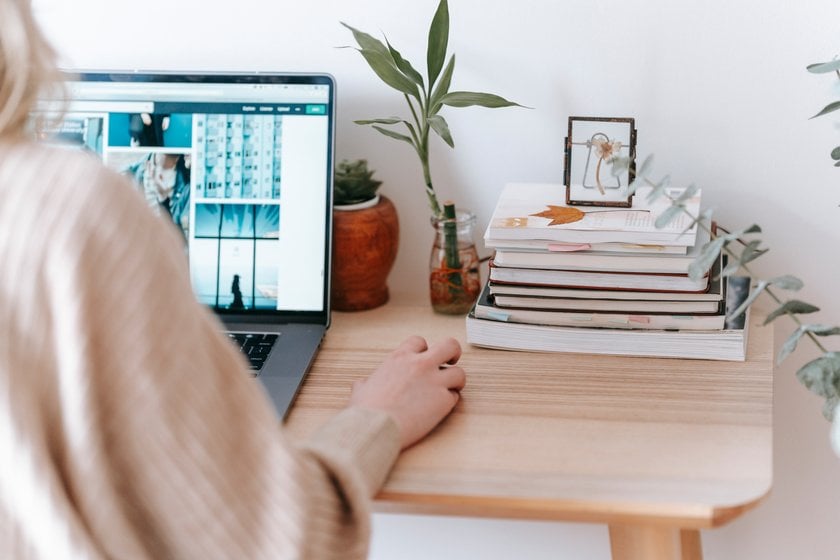 Books can be used to create wonderful backdrops for photos. If you have your own personal library at home with floor-to-ceiling bookshelves, such a backdrop can be a wonderful addition to cozy shots. But other than that, there is a creative backdrop idea of ​​using books in the background. Books are fixed on a common frame with spines in several rows, at a short distance from each other. Thus, we will get an original background for photo shoots from many open books. It can also be combined with floral backdrops to create a really cozy and dreamlike atmosphere.
7. Beautiful balloons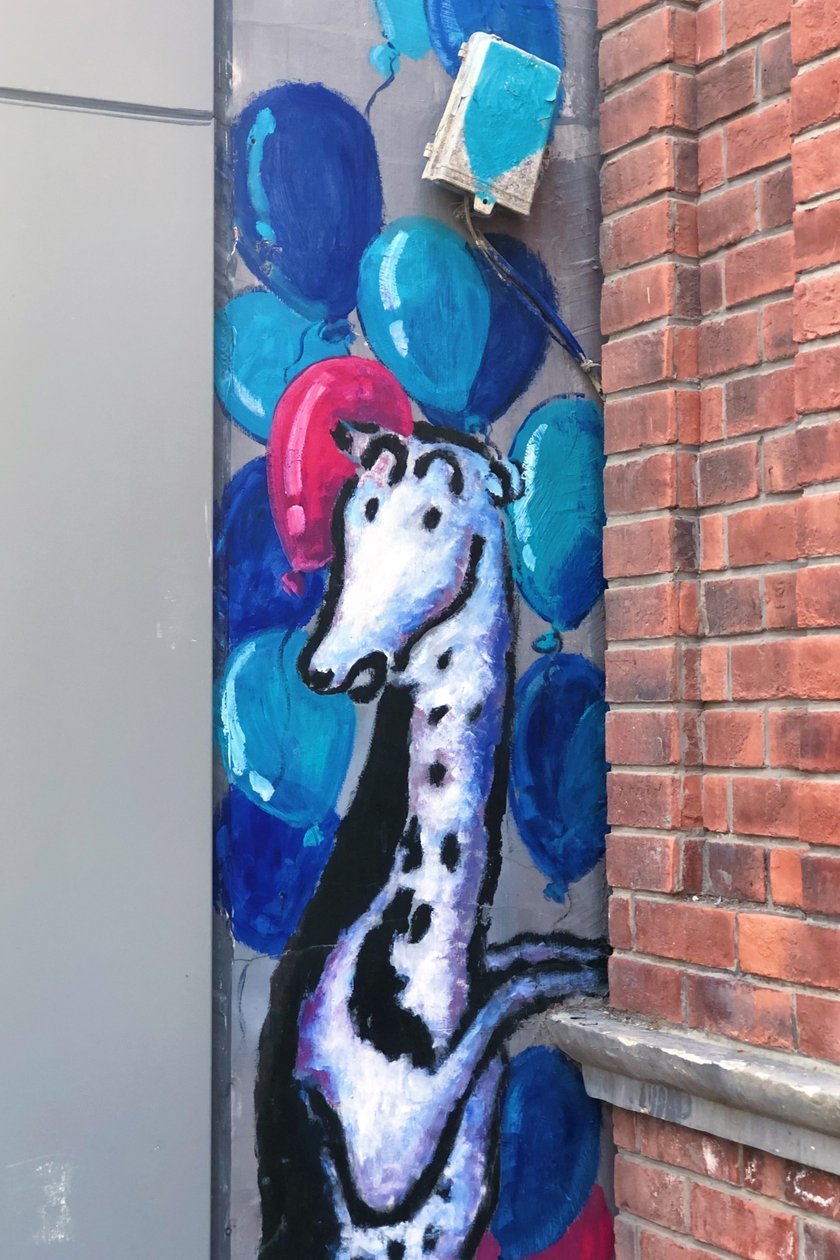 If you saw a beautiful backdrop idea for a picture and there is a queue for a photo nearby, then why not recreate it with your own hands? We take a sheet of drywall, or any other material that does not bend under its weight, and paint it with a spray, brush, or roller. We draw balloons and attach them to a fence or a tree, or simply put them against the wall in the room. The background is ready! Another option is to make an arch out of balloons and artificial or natural greenery.
8. Paper chains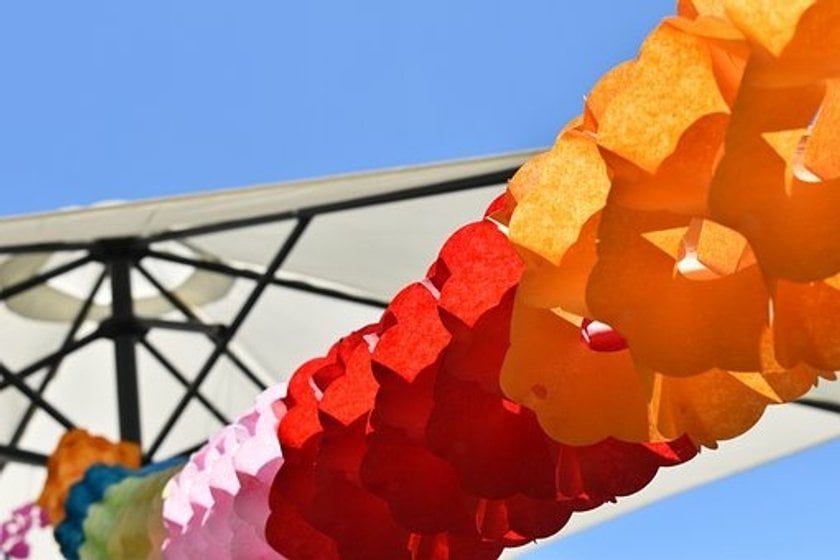 Let's remember how we made paper chains in childhood using multi-colored paper. Of course, you can get tired of cutting the same strips. But it's worth it. Very few people use such a background and you will be the first!
9. Painting on the board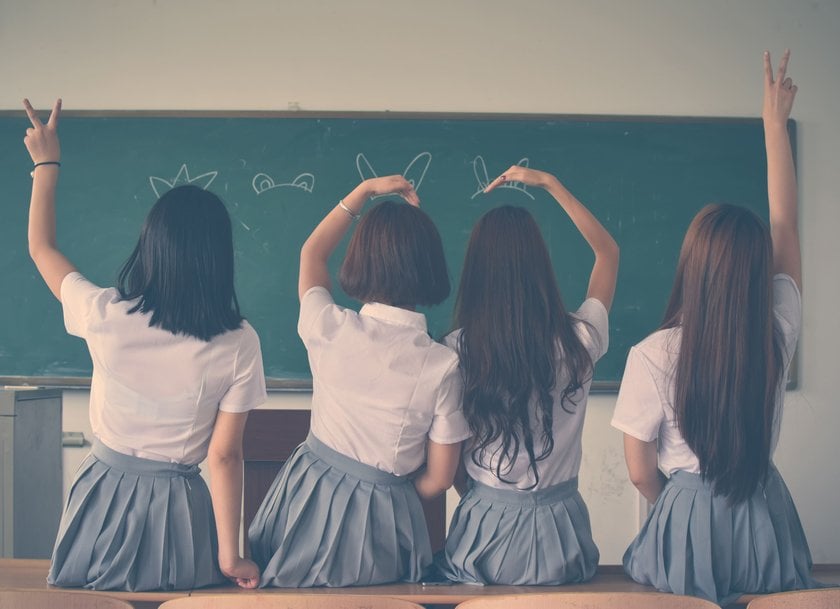 An easy backdrop idea. All you need is a few cheap materials and your own creativity to get things done. They applied the necessary paint to the board and painted it on top with a simple ornament. It is important that in this case, you do not need to be able to draw well! This looks great as a fun DIY wedding booth.
10. Tickets as background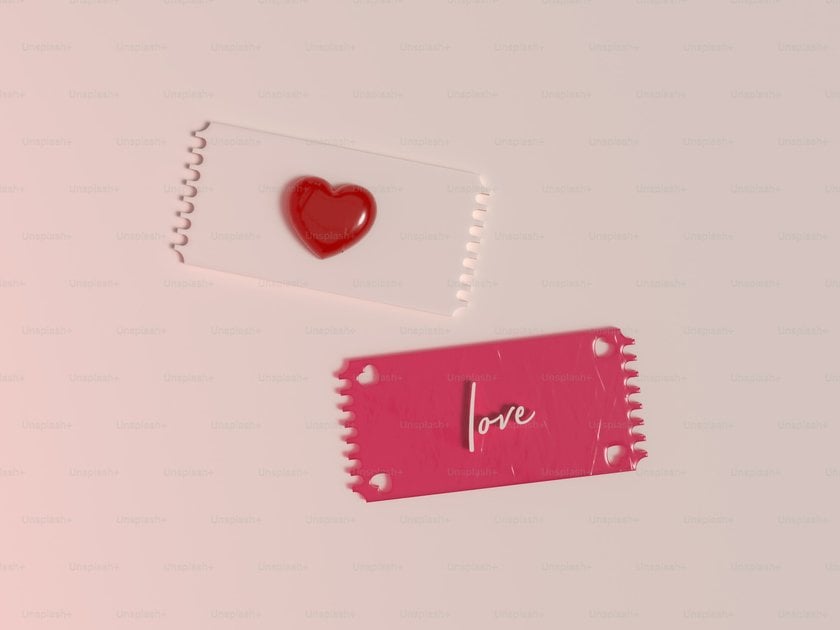 Another very simple way to arrange the photo booth. The question is where to get a hundred or two tickets?! And everyone can stick them. You can also use envelopes, stamps, tea bags... whatever!
11. Frame with pineapples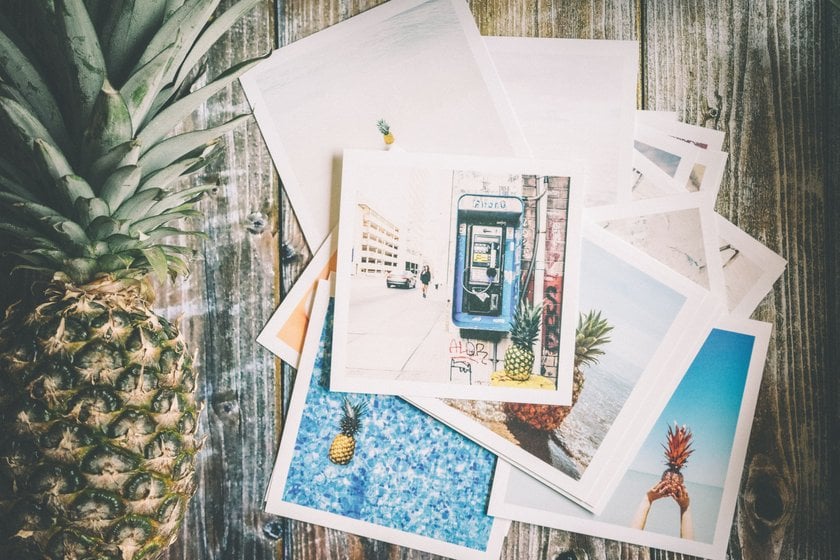 This way of capturing yourself is gaining more and more popularity and it is justified. Looks creative, original, and simple. The only caveat: the frame must be painted on both sides! And the design can be anything: paint, colored stickers, tinsel, but just stick colored buttons of different sizes!
12. Door screen
Old doors are also an interesting and unusual back drop idea (or a front drop if they are glazed). Some manage to make a wedding ceremony against such a background. If necessary, you can "age" the doors with sandpaper and paint.
13. Balloon wall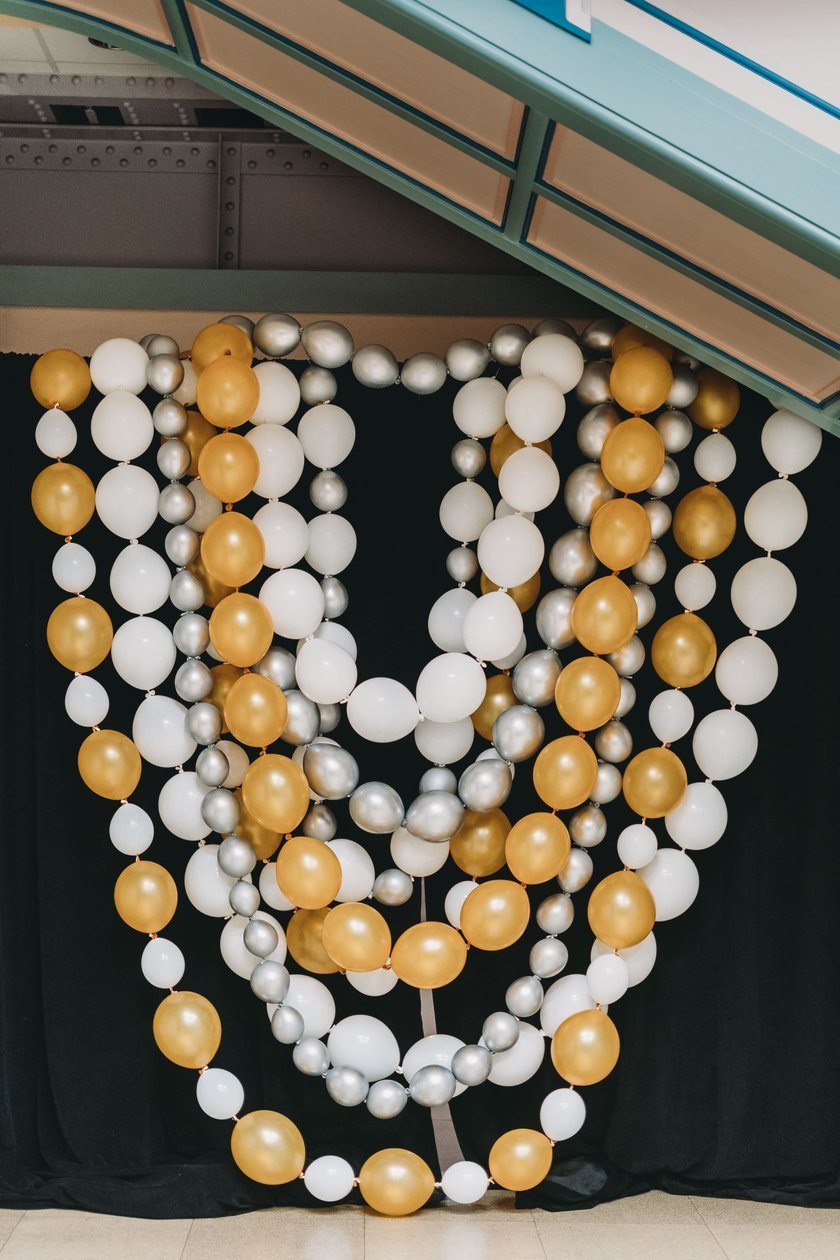 When creating such an extraordinary wall, it is important that the balloons are the same size. One way to do this is to make the same number of strokes with the pump while inhaling air.
14. Paper fan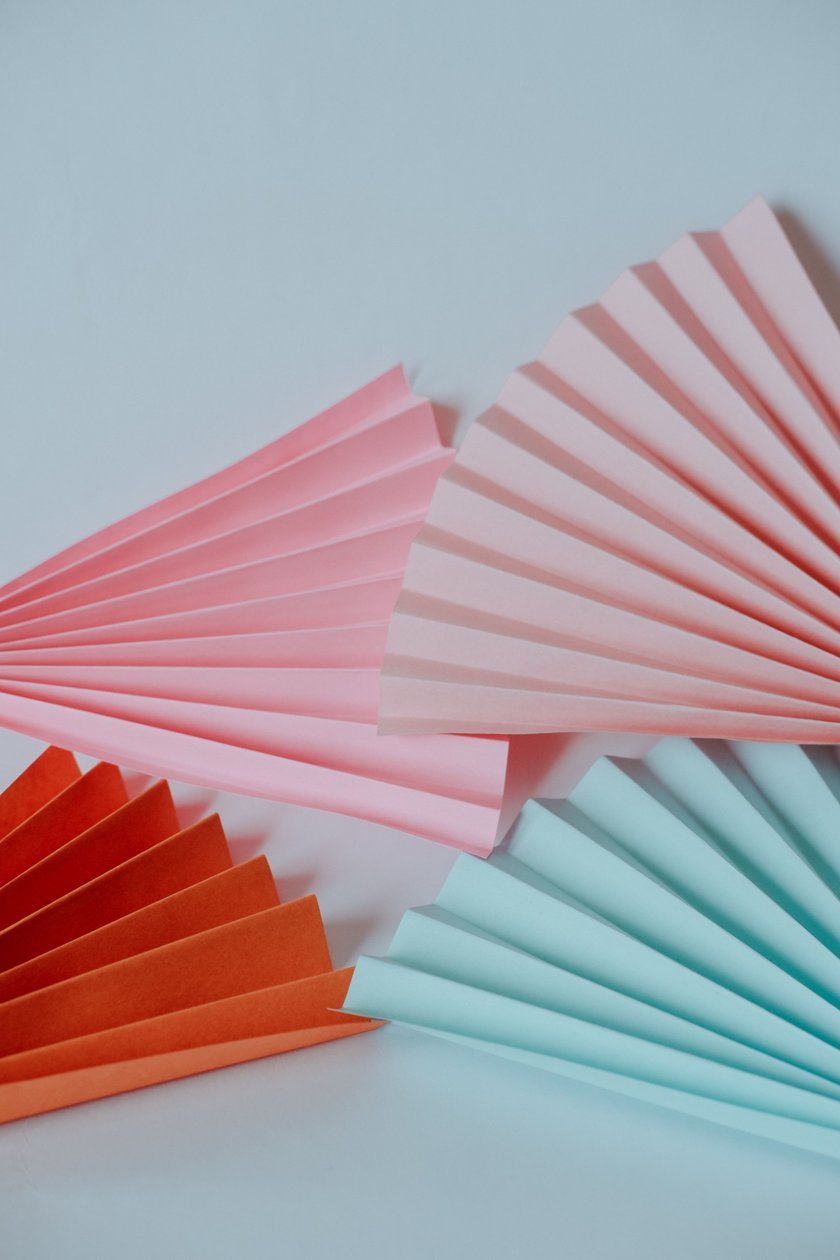 We have all known how to make paper fans since childhood. They can be used as a backdrop. To do this, it is best to use paper of different colors and sizes. Stick it on a white background.
15. Glitter
A great way to add sparkle to your photos! For this prop, you will need thick circles of foil, foam (or cardboard), and wrapping paper. But now I got the idea to make a shiny curtain out of unnecessary DVDs. This is also an acceptable and easy option.
16. Airy background of confetti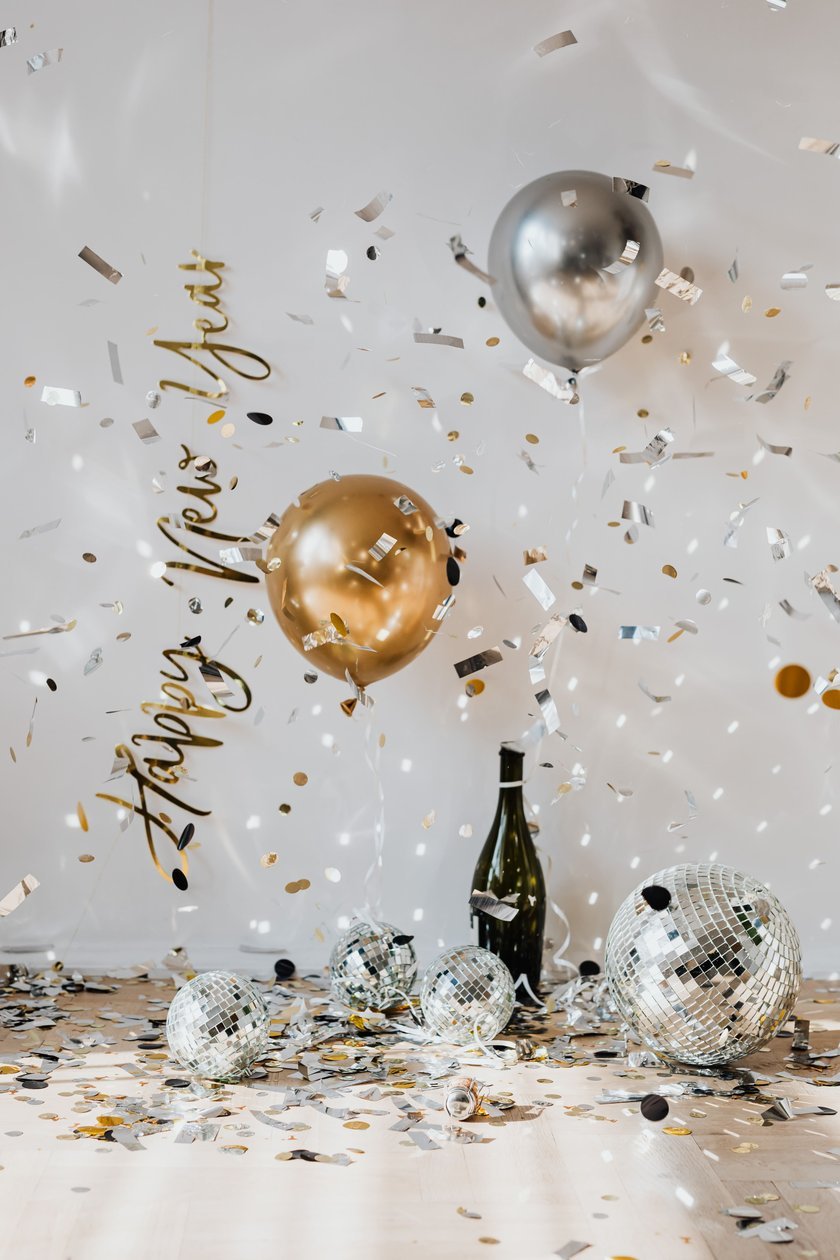 These photoshoot background ideas make your photos more colorful. Would you like to learn how to make confetti pieces? It's simple! Attach colored circles to the fishing line or strong transparent thread.
17. Fish scales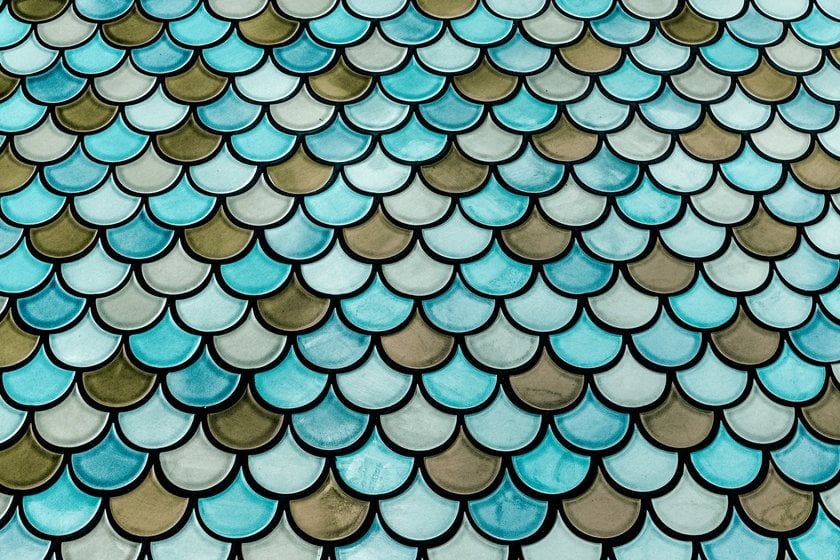 Who would have thought that the secret to creating this unusual backdrop is to cut equal-sized circles from wrapping paper? I highly recommend placing the scale levels in straight lines so that the finished product does not look crooked.
18. Garland of flowers
Such a garland is made quite simply. You will need colored paper, a thick white thread, and a rail or branch for attaching the threads. We string ready-made flowers and leaves, make knots on the thread, or drip glue on it.
19. Exquisite white background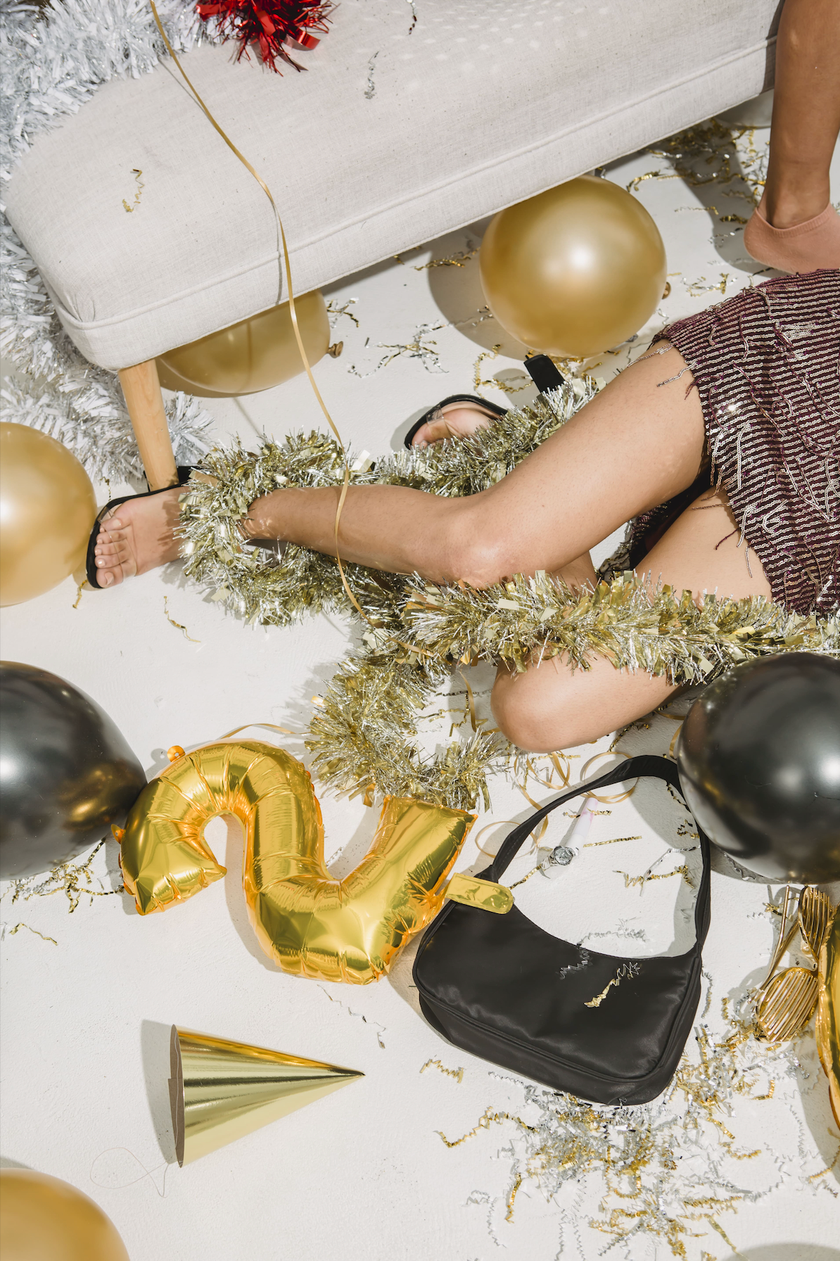 And white again! White tinsel is the only thing you need to make this exquisite and almost winter fairy tale. For this photoshoot backdrop idea, feel free to add more layers of tinsel.
20. Ambre from napkins
This background looks quirky and elegant. To do this, you will need napkins in different colors, wire mesh, some cable ties, and a frame made of wood or metal. When you have prepared everything, it remains only to fill the napkin into the wire cell and straighten it.
21. Ribbons and lace
Choose ribbons and lace that match the color of your idea. Glue ribbons and lace alternately to the frame or to the cord, tucking the ribbon in a loop. This backdrop is perfect for girls' holidays and outdoor DIY wedding shoots.
22. Children's party with a balloon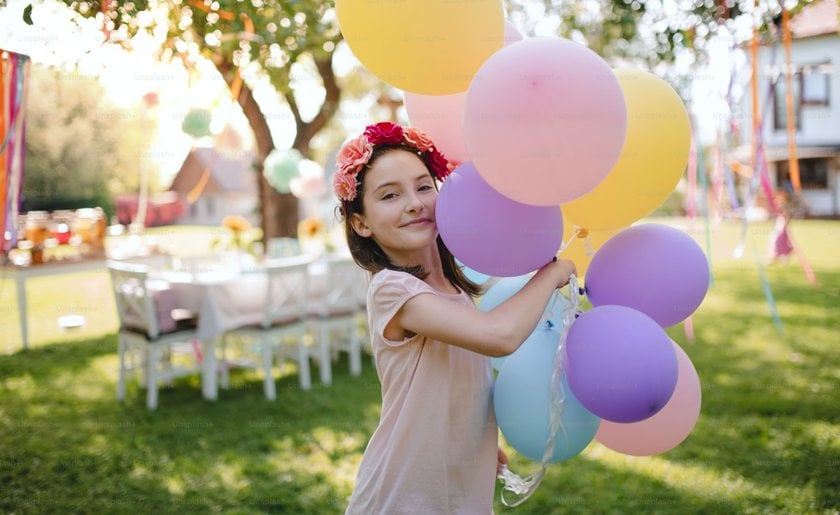 You will need a large helium balloon, a basket, light string, blue paper to create the sky, scissors, and tape. Tie the ball with a rope, and tie it to the basket and to the wall.
23. Tropical Rain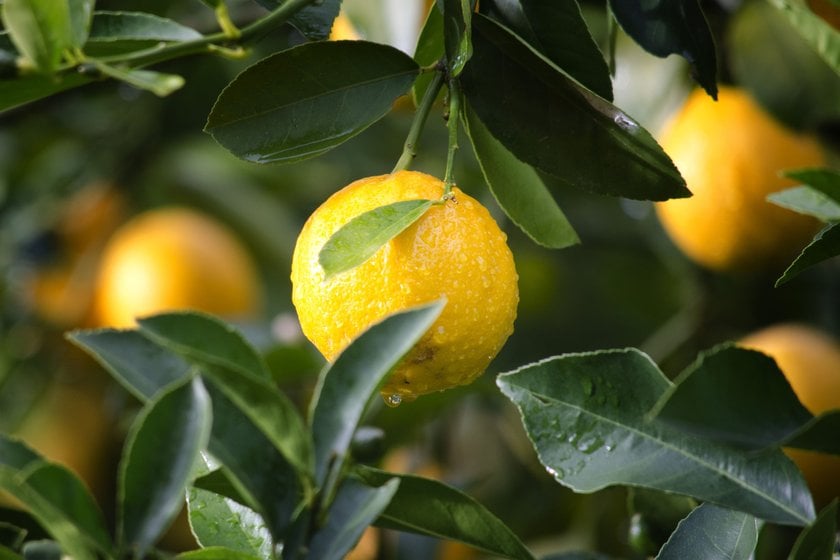 Hang a light fabric for the background (or paper), and make clouds-flowers and rain threads in the form of hearts. Have a clear umbrella for props and maybe some pretty raincoats.
24. Marshmallow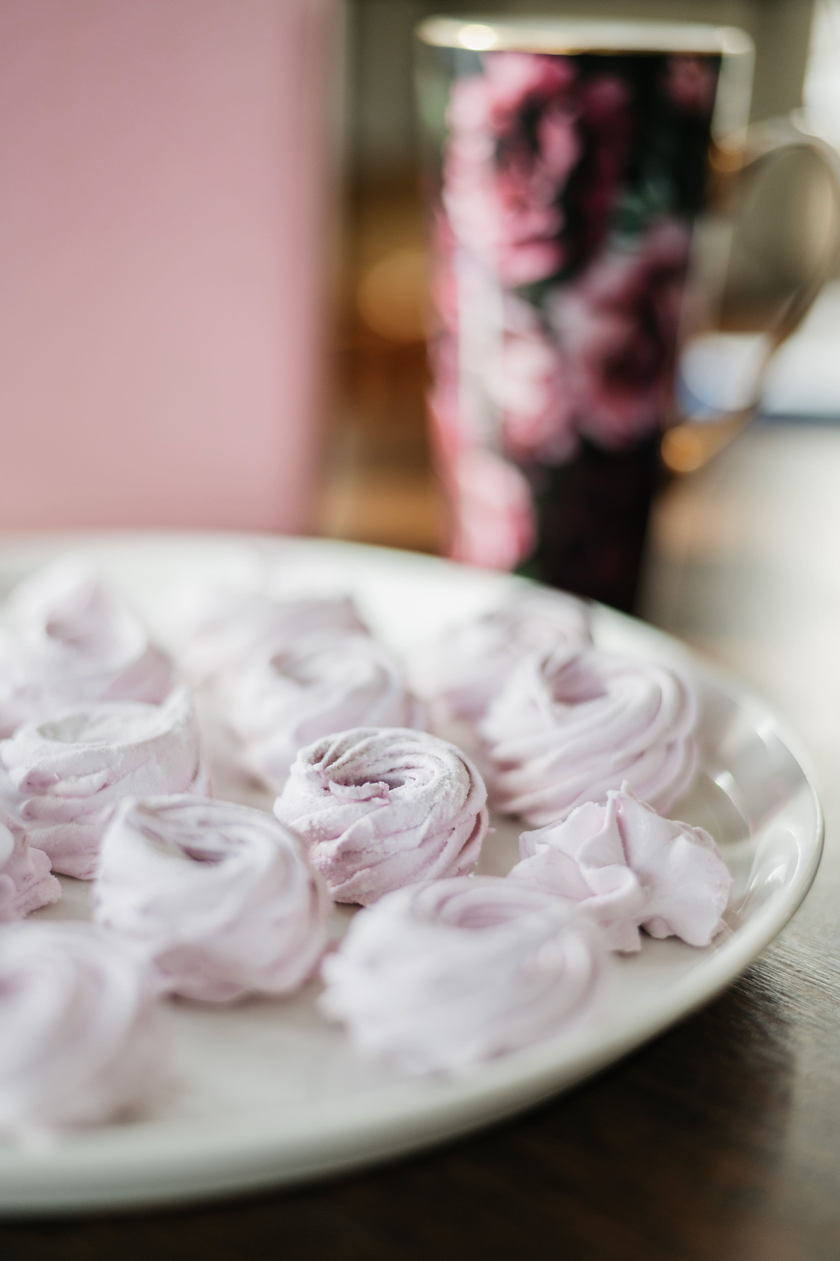 What if you want to create a winter fairy tale in summer? I have an idea! Marshmallow saves! Small delicate marshmallows will help create a magical atmosphere and bring snow into the room. You just need to string them on white threads and attach them to the ceiling or frame, and your beautiful photo backdrop is ready.
25. Yarn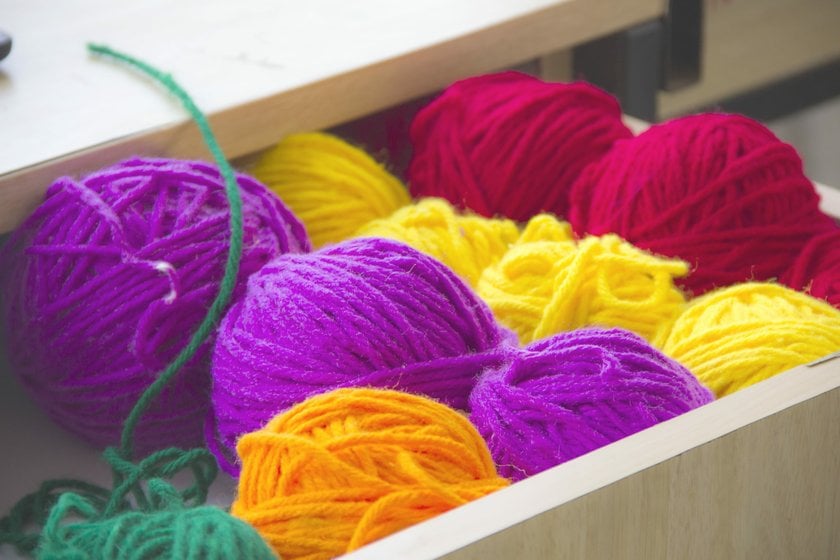 Create your own DIY background from yarn of different lengths and colors. The yarn is glued to wooden or plastic sticks and cut into shapes. Wind the required number of threads from the palm of your hand to the elbow (as our grandmothers used to do when they spun yarn), fold in half, and cut at one fold. With the second fold, gradually lay the yarn on a stick smeared with glue. Wait for it to dry and cut the threads. Well, the sticks are already attached to the wall.
26. Black background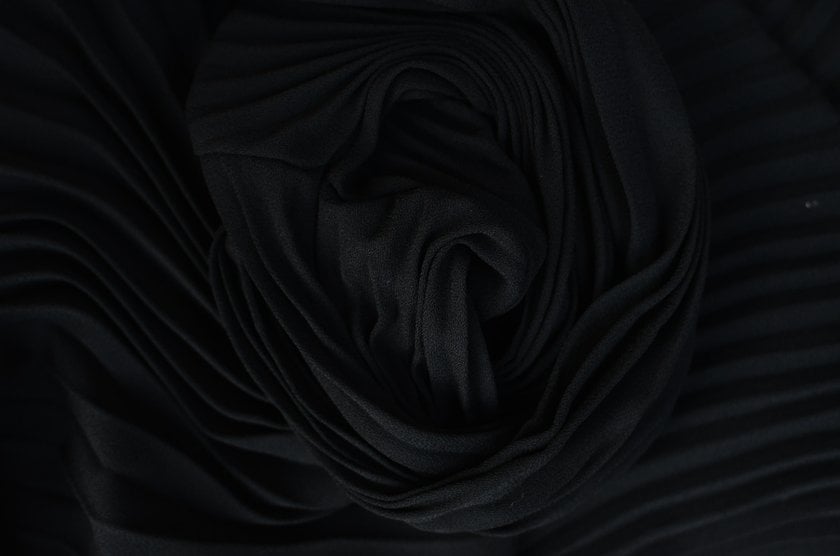 There is an opinion that black in the design is very gloomy and mournful. In some cases, it may not be gloomy, but luxurious. In combination with gold, for example. Or at some formal meeting. So don't be afraid of this backdrop photo booth idea. It may look really cool, and it's unusual for sure!
27. Video projector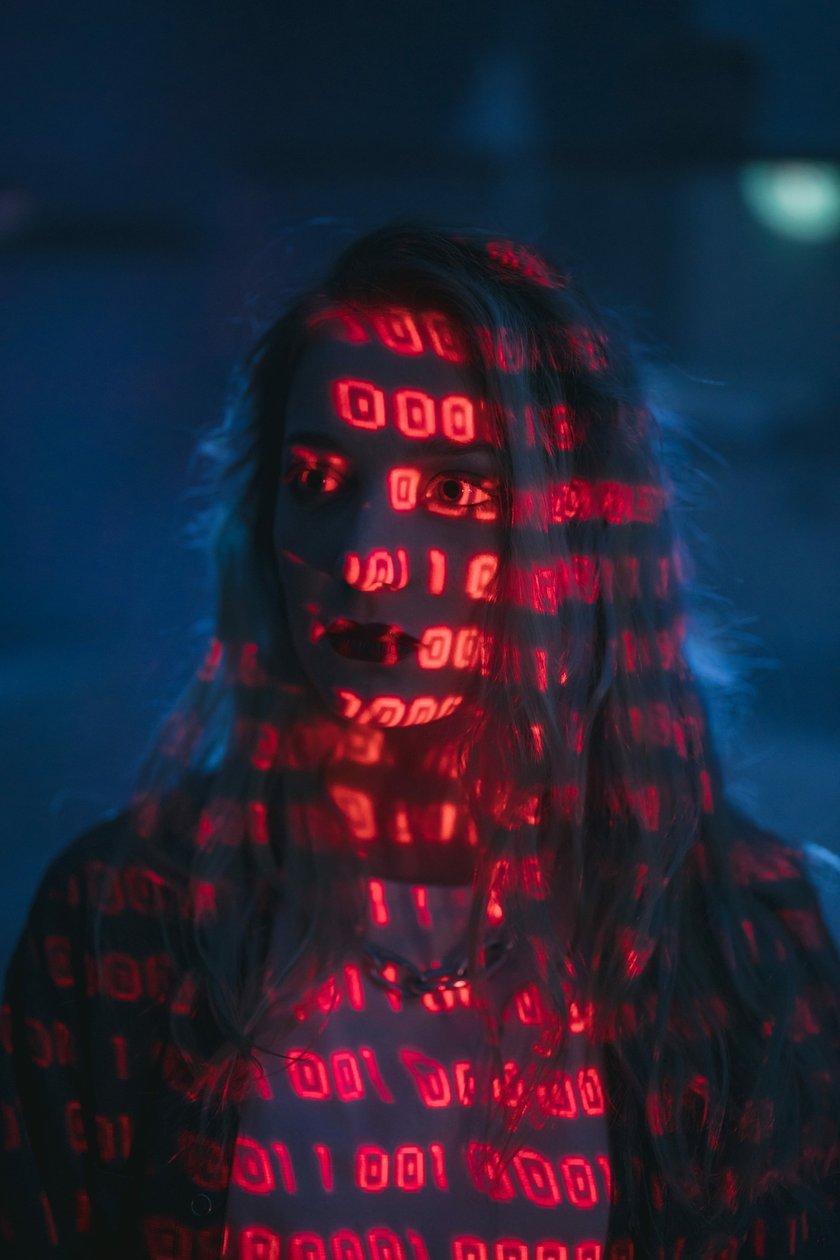 Any plain wall can be a great backdrop for your shots if you have a video projector. You can add a bit of cyberpunk to the scenes, or vice versa, the atmosphere of the last century. It all depends on what you are broadcasting on the wall.
28. Refraction effect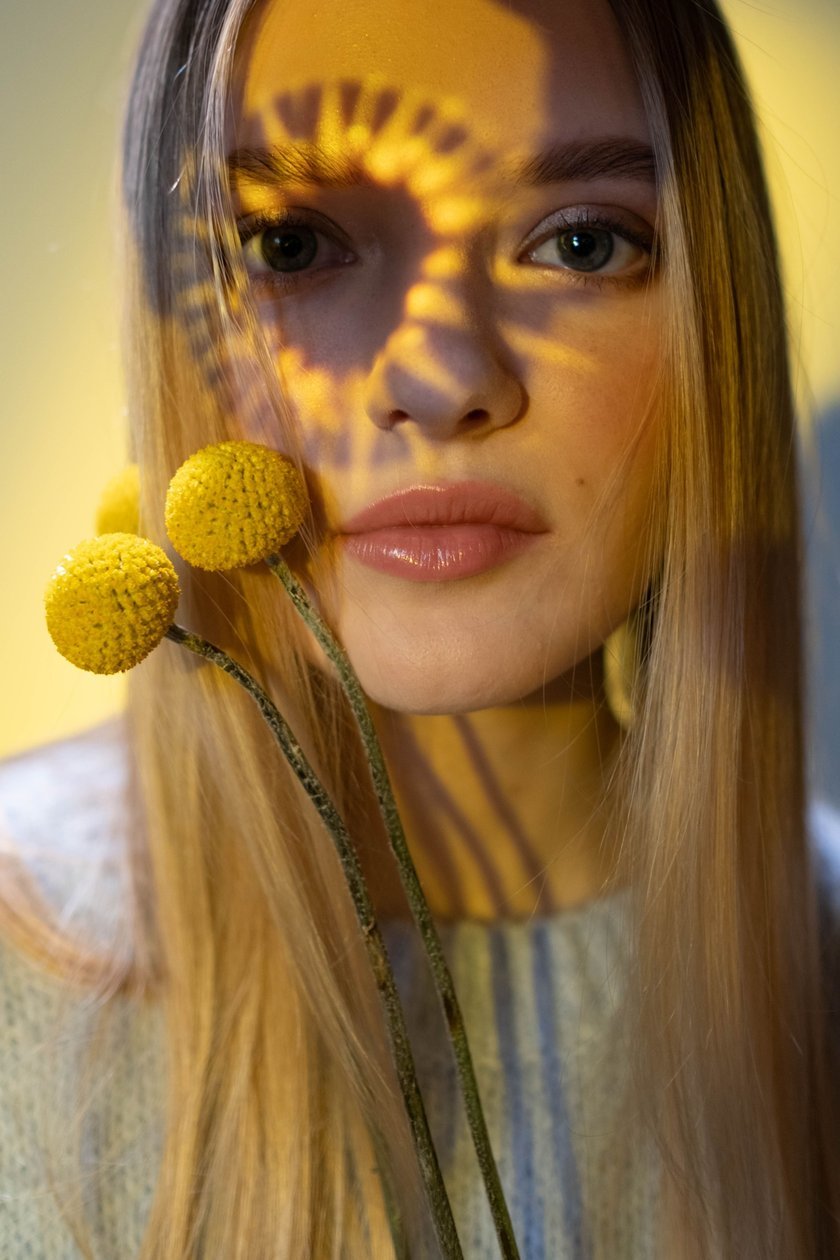 Passing through water, light has the peculiarity of being distorted, i.e. refract, as a result, objects under water visually change their appearance. All you need is a few clear glasses, a flash, a tripod, and a background with a black-and-white pattern. Just place the glasses of water on the background with the pattern, to the left and right of the main character of the frame. Take photos with a cool psychedelic effect right at home.
29. Textured plywood photo background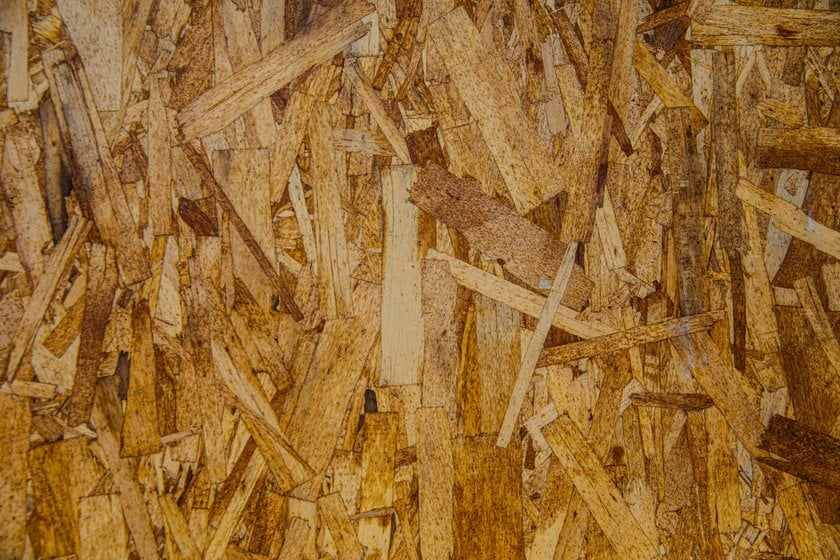 A versatile and beautiful photography backdrop idea is to use a piece of plywood and ordinary wood putty. All you need is plywood, wood putty, acrylic paint, and a spatula. Put some putty in a separate bowl and add a couple of drops of the desired acrylic paint. Now take a spatula and randomly apply it to the surface of the plywood. For the best effect, you can mix several shades and make different scratches and textures.
30. Greenery
Very simple photo booth background idea. Freshen up a boring empty wall with greenery. You can use fern leaves, spruce branches, or whatever comes to your mind. Attach this to the wall with colorful washi tape.
Get Five Tips To Create Your Own DIY photo backdrop
If you have a lot of backdrop ideas in your head and have the desire to do it yourself, use these universal tips to make everything work out for the best.
1. Fixing the background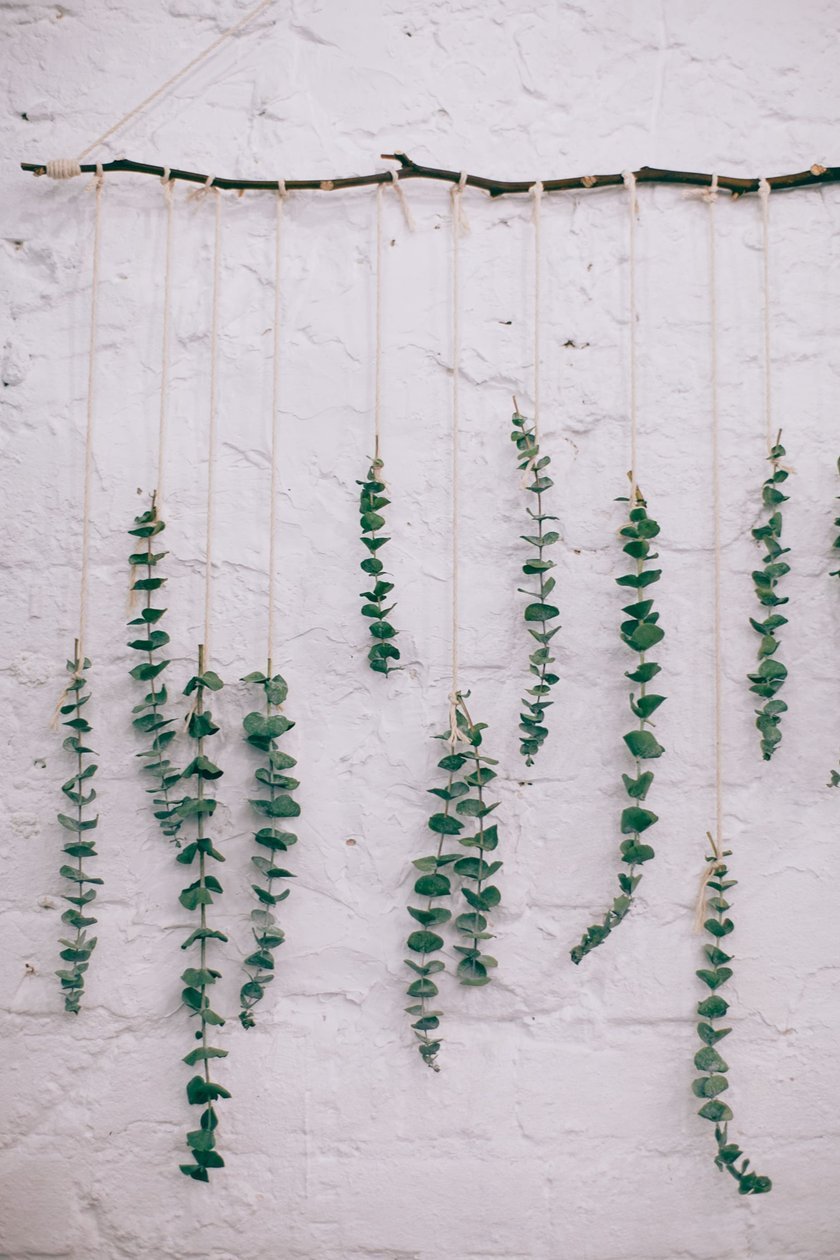 To fix the background, you can use ordinary paper clips and a vertical surface, a rope firmly stretched between two walls, a brace for a curtain in the bathroom, or a curtain rod attached to the wall. The main condition is that the background must be stretched, so then the photo will look harmonious.
2. Background dimensions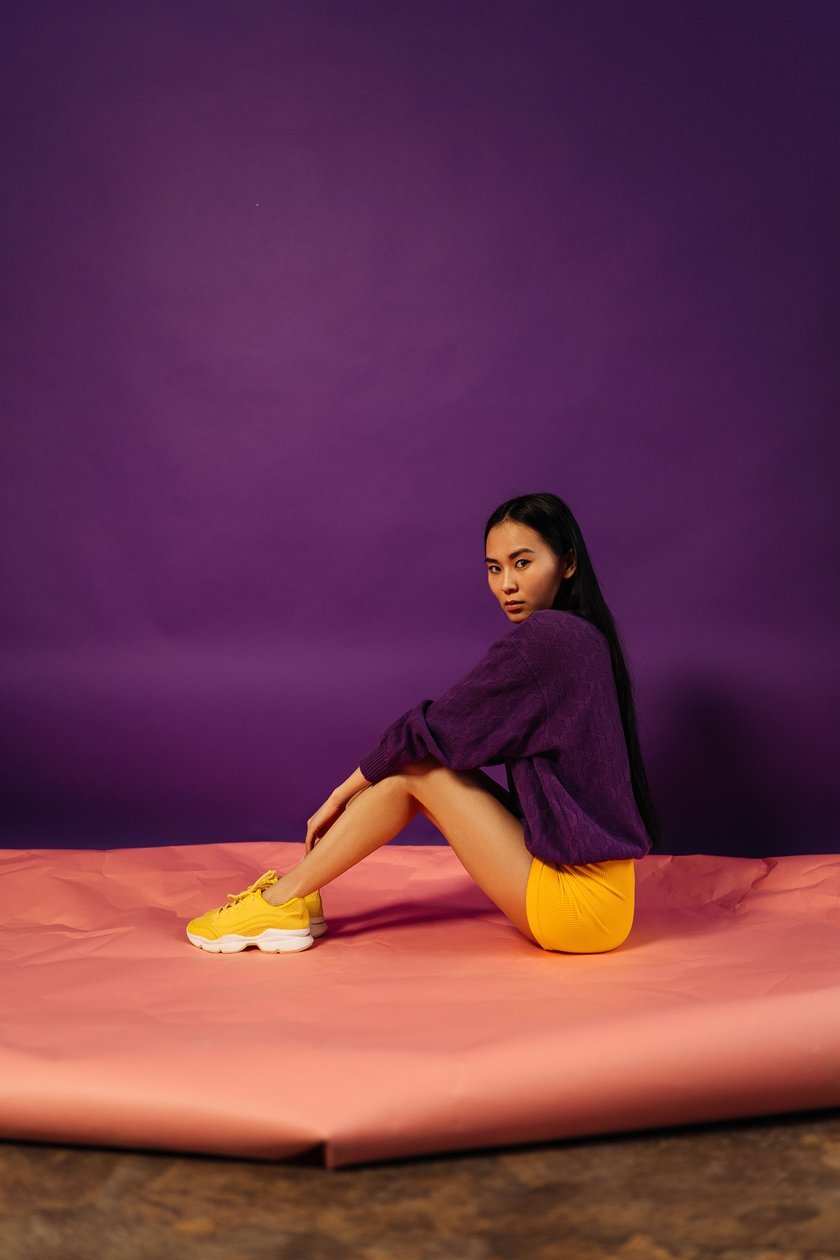 More is better than less. Of course, you don't need a big background for product photography, but for photographing people, you do. It is better to make a background 2.5 by 3 meters, then you will definitely have enough space.
3. Set the outdoor background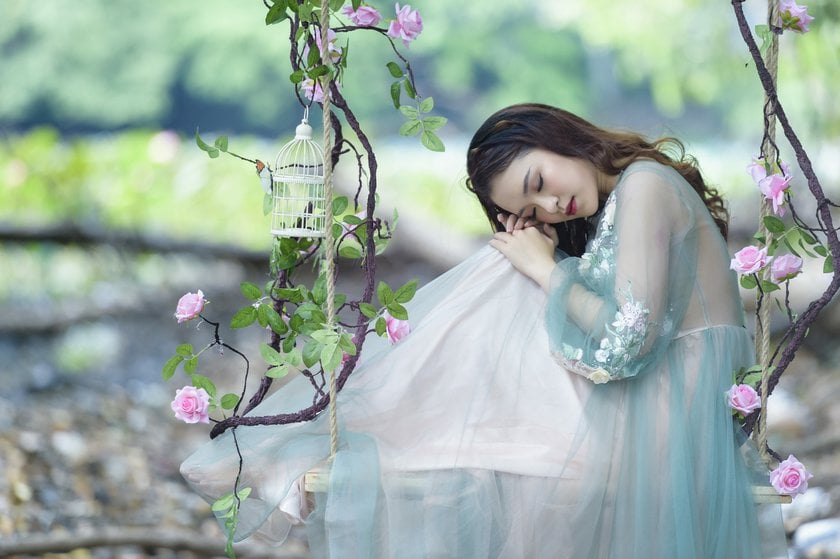 You can make a backdrop for an outdoor photo shoot with your own hands from dug-in poles with a stretched rope or cable for tension. All this is decorated with flowers, ribbons, balloons, funny or pretty pictures - everything you need to create an atmosphere for shooting. This option is great for DIY photo booth backdrop ideas for weddings.
4. Interior items and tools for your creative backdrop ideas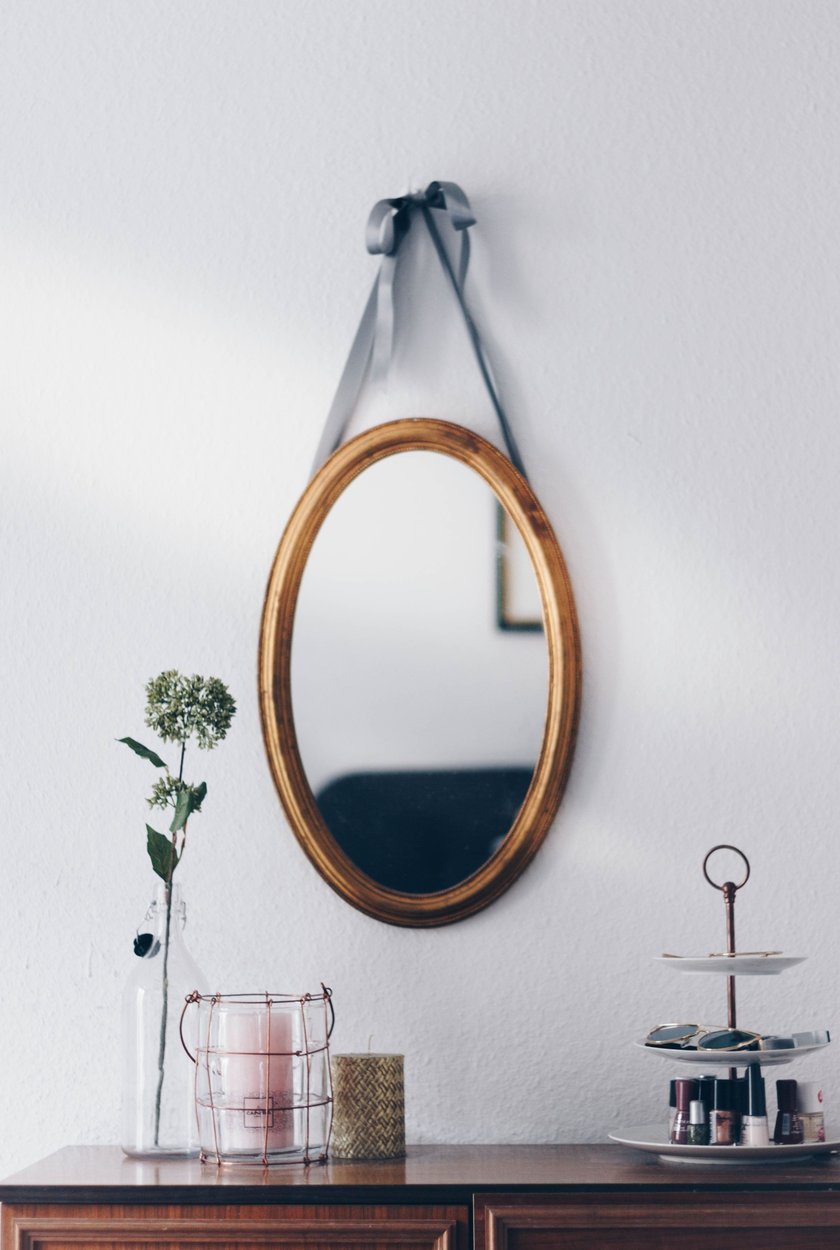 The greatest scope of imagination gives the use of any improvised means for photography. Interior items, furniture, mirrors, household appliances, fences, doors, trees, and any other objects can be used as a background. They can be decorated with decorative elements, painted, and supplemented with any details.
5. Materials suitable for making photophones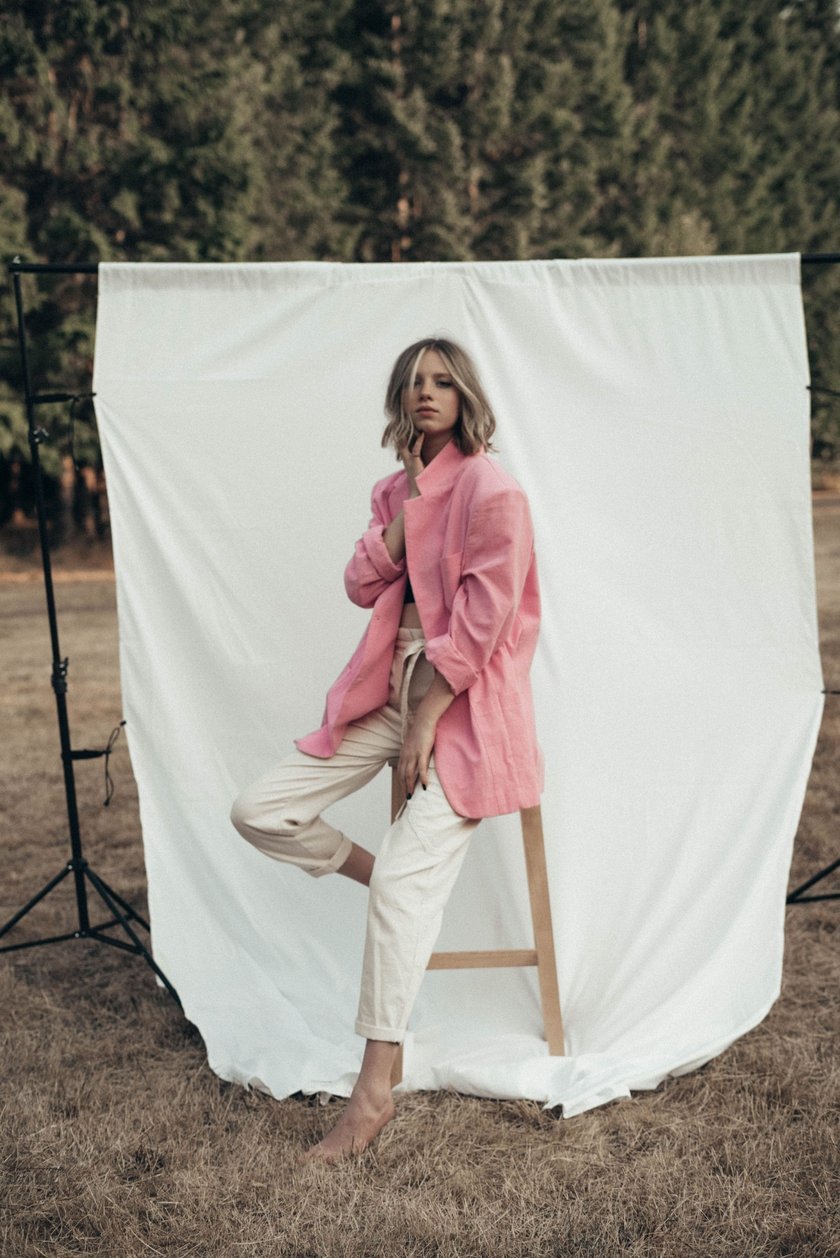 Regardless of the type of attachment or its purpose, each photophone must have certain qualities: strength, ease of attachment, and relative dust or dirt resistance. An important factor is the cost of materials. Pay attention to this when you make a shopping list.
The Bottom Line
As you can see, there are plenty of photo booth backdrop ideas to create really unique and eye-catching backgrounds. The main thing is not to limit yourself. Get creative, but don't forget that the background should match the idea of your photos. Hope you have benefited from this article. We wish you good luck and creative success.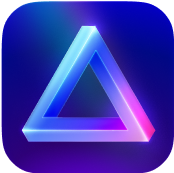 Advanced yet easy-to-use photo editor
view plans