Every detail counts! Don't worry if your images are blurry and their best features are lost in the mist. Discover the newest and smartest software to sharpen your images.

Sharpening a digital image means removing blur, enhancing details, and dehazing. It's a basic procedure all photographers have to know. Sharpening is usually required to fix out-of-focus images and compensate for camera shake and motion blur. But it can also be needed for pictures taken on a foggy or cloudy day or for photos that contain depth of field errors or lack clarity.
Powerful algorithms have been developed for each type of issue. Sharpening is a research topic for computer science departments and software companies, as it's used by the military, legal departments, and public administrations. But photographers need more than a powerful image sharpener. They need a smart tool that's able to eliminate blur and enhance details without affecting image quality, enhancing noise, or creating unnatural-looking images. They also need local sharpening and control to fine-tune the results.
How to choose the best image sharpener for photography
You should choose any piece of software based on what you'll use it for. For example, if you're restoring old photos, you'll probably need a more powerful photo sharpener and you'll be less interested in colors. If you do landscape photography, you'll probably be more interested in editors that deliver natural-looking images. Choose an image sharpener that meets the following criteria:
It fixes the issues you face – From focus blur to motion blur, each sharpening tool addresses a specific problem. Make sure you choose a tool that covers a wide range of problems and gives you solutions for all your issues: defocusing, blurring, clarity, structure, etc.
It's dedicated to photography – Dedicated software is more likely to pay attention to image quality and natural-looking results, preserving colors, and reducing noise.
It works on selections – Sometimes you need local adjustments and sharpening the entire image can ruin it. Look for photo sharpeners that work with selections, layers, and masks. It may be difficult to learn how to sharpen an image in Photoshop, but a tool like this gives you all the control you need.
It uses AI-based algorithms – Artificial intelligence can make the difference between noise and details. It can also recognize objects or types of images and apply custom adjustments.
It provides batch processing – Sharpening is a basic image editing functionality. If you work with large amounts of images, batch processing can save you time and energy.
It supports RAW files – RAW files keep more information than JPEG files and provide more accurate and precise details. If you shoot in RAW, make sure you choose an image sharpener that supports this file format.
It's affordable and compatible with your gear – Software should match your budget, system, and knowledge. Don't invest in expensive software if you only have to sharpen one image. Moreover, if you already have a photo editor, look for plugins instead of buying a new photo editor just for sharpening.
The good news is that you can find a lot of good image sharpeners on the market. They cover a wide range of requirements, systems, and workflows. Some are designed to recover images with a huge amount of motion blur, while others provide a user-friendly interface, controls, and smart functionalities. Whether you want a standalone photo editor or a quick plugin, here's a list of the best photo sharpeners you can find.
Price: €79
Compatibility: Windows and Mac
Pros: Powerful and automatic photo sharpener
Cons: Not available for Linux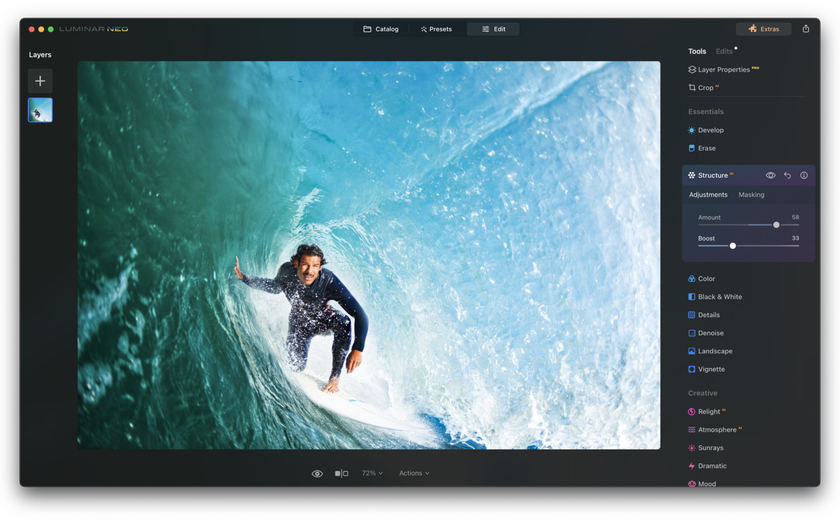 Luminar Neo is a powerful photo editor that provides some pretty cool tools to sharpen an image. With dozens of filters and effects, Luminar Neo offers at least three ways to enhance details and improve your photos. The classic way is using the Sharpening filter, which enhances edges. Luminar Neo also provides other useful filters such as Dehalo (for removing halos), Clarity (for increasing contrast along the edges of the midtones), and Structure and Microstructure (for enhancing contrast and clarity on surfaces and bringing out fine details).
If you know how to sharpen an image in Photoshop, you probably know how much knowledge, time, and energy it requires. You'll be pleased to know that the next version of Luminar — Luminar Neo — will bring an AI Structure tool. Based on artificial intelligence (AI), this tool automatically enhances details and improves clarity. And AI Structure is content-aware, so each part of your image will get custom treatment. Plus, you can still make manual adjustments — but you probably won't need to.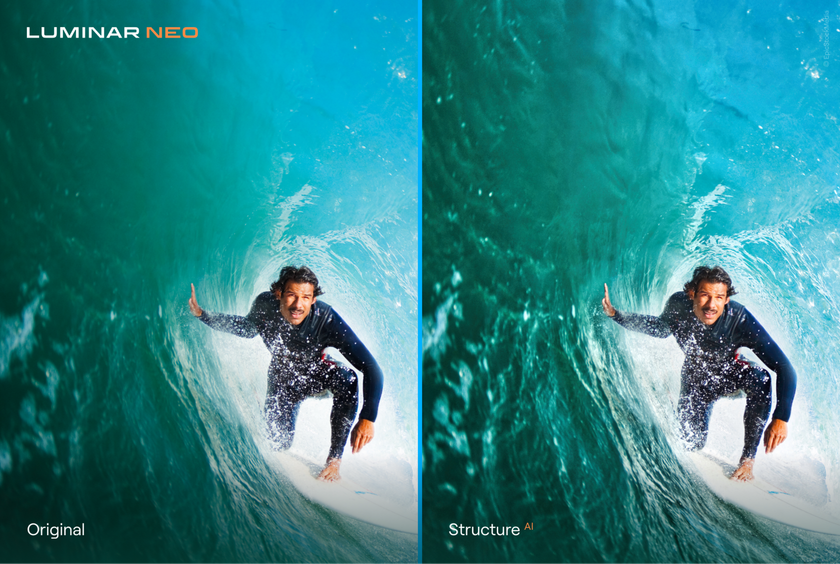 Price: Free
Compatibility: Windows, Mac, and Linux
Pros: Easy to use
Cons: Takes a while to process large images
Unshake is a small and efficient image sharpener. It has a single aim: to improve blurry photos. It's not a sophisticated photo editor, but sometimes all you need is a simple tool for a quick fix. Unshake does its job well enough for web-quality and low-resolution images, provides batch processing, and is free.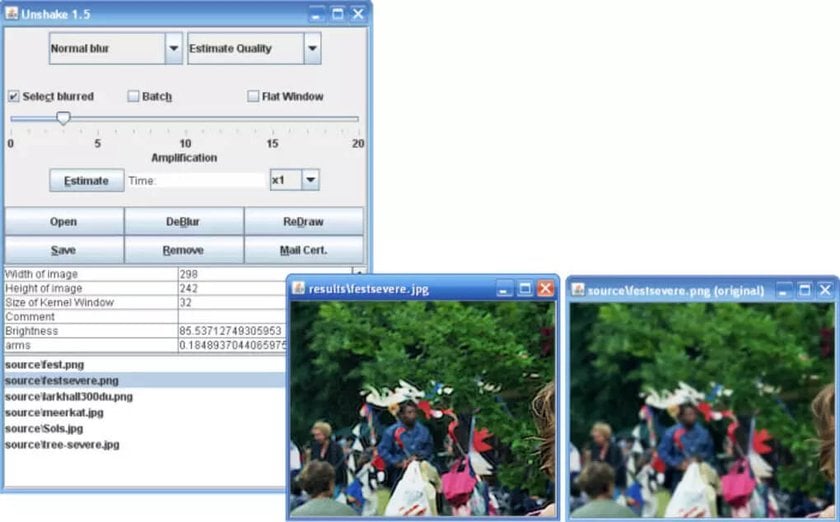 Price: $98
Compatibility: Windows and Mac
Pros: Easy to use
Cons: Batch processing is available only with the command-line interface
SmartDeblur is also a dedicated photo sharpener. It can fix blurry and defocused images, and it's a real lifesaver for images with camera shake. SmartDeblur uses automatic shake pattern analysis to find out the nature of motion blur and then reverse it. It also solves Gaussian blur.
While it provides automatic tools, SmartDeblur allows you to fine-tune the sharpening process. It also supports RAW files, which makes it appealing for professional photographers.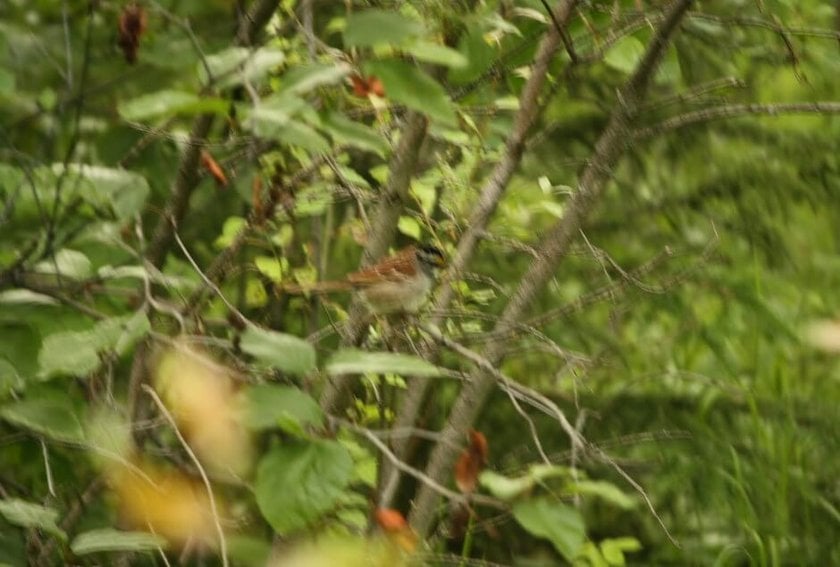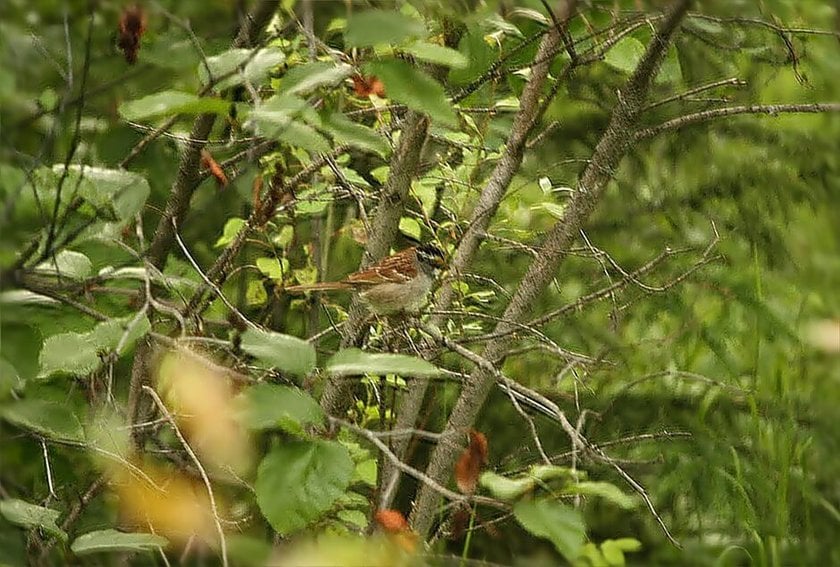 Price: $44.95
Compatibility: Windows and Mac
Pros: Local adjustments for enhancing details
Cons: Few specialized tools for sharpening
Movavi Photo Editor isn't just a photo sharpener but a complex photo editor with AI functionalities. It provides a smart detail enhancer that can improve specific areas of an image. You can use it to improve low-quality areas or change the color of an object.
Among Movavi Photo Editor's other features are AI adjustments for easily fixing color and contrast and removing fingers and unwanted objects, tools for restoring old pictures, a touch-up and make-up application, and frames. Movavi Photo Editor is fun and easy to use. It's dedicated to amateur photographers and the general public.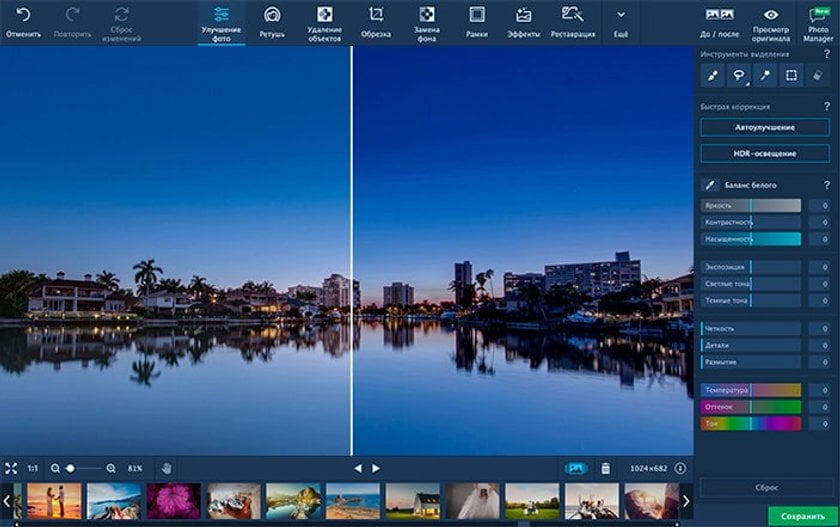 Price: $65
Compatibility: Windows and Mac
Pros: Powerful image sharpener
Cons: Specialized software; has a single photo editing function
Focus Magic is dedicated image sharpening software that uses advanced forensic strength deconvolution technology to deal with blur. It's recommended for fixing out-of-focus, blurry, and old photos. It can deal with motion blur and camera shake issues. Probably its most important quality is the ability to switch the depth of field and move the focus on the subject, whether it's in the background or the foreground.
Focus Magic is a powerful image sharpener that's used by law enforcement agencies, the military, intelligence agencies, NASA, and large organizations.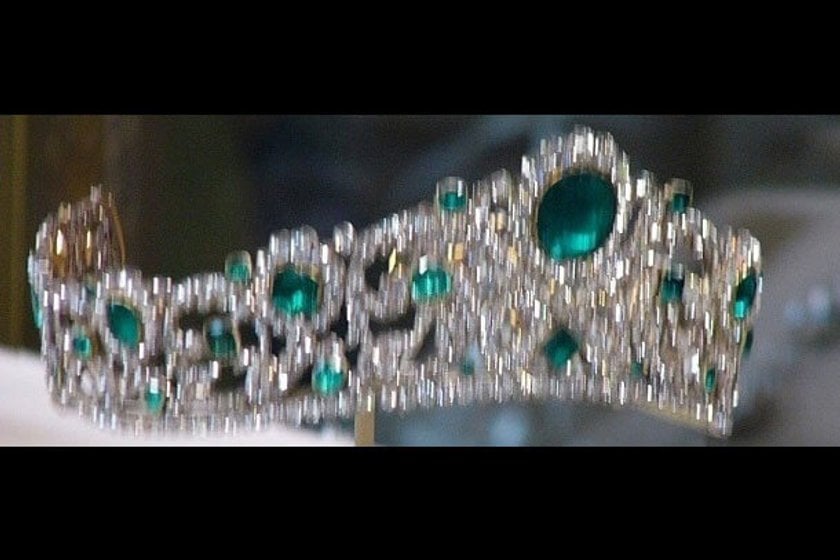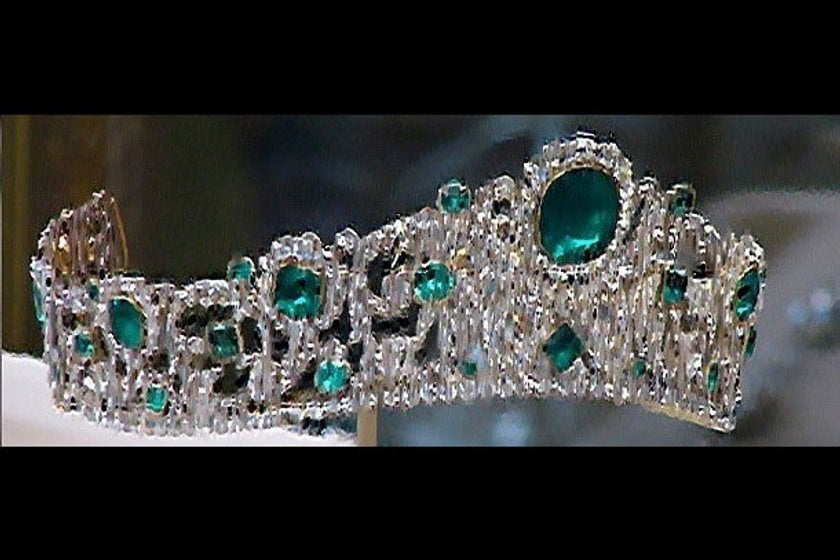 Price: $79.99
Compatibility: Windows and Mac
Pros: AI-based features can make the difference between noise and details
Cons: Expensive for a specialized image sharpener
Sharpen AI is the sharpening solution offered by Topaz Labs. It can be used as standalone software or as a plugin for Adobe Photoshop, Lightroom, and Topaz Studio. Sharpen AI uses artificial intelligence algorithms to make the difference between noise and details and deliver natural-looking results. It has individual modules to solve three types of problems: Stabilize, Focus, and Sharpen. Stabilize reverses motion blur and deals with camera shake issues. Focus can correct up to ten pixels of focus blur and can make selective adjustments. Sharpen corrects small amounts of general blur. You can use only one module or combine them if a photo has more than one type of blur.
Sharpen AI is dedicated to professional photography and produces amazing results for portraits, landscapes, and animal photos.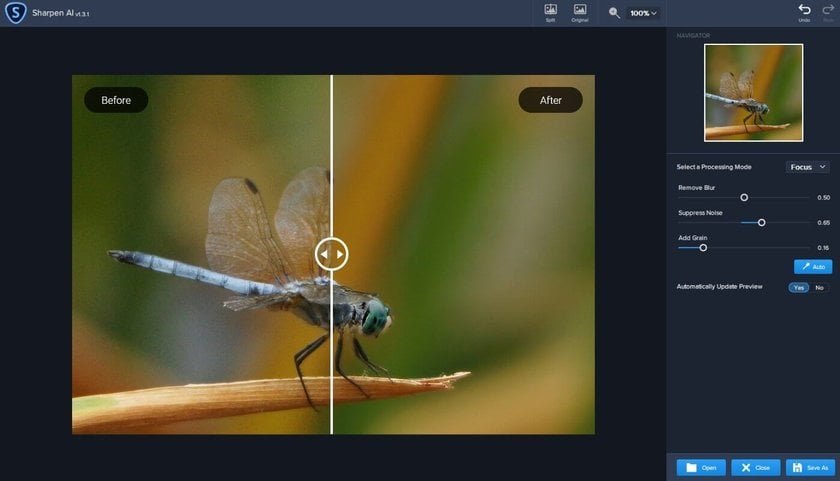 Price: Free for non-commercial use
Compatibility: Windows
Pros: Powerful image sharpener based on academic research
Cons: Rudimentary interface; supports only JPEG, PNG, and Bitmap files
Robust Motion Deblurring is a project developed by the Department of Computer Science and Engineering at the Chinese University of Hong Kong. The team behind Robust Motion Deblurring has developed an efficient and quick method for restoring pictures with significant motion blur. Their research covers depth-aware, rotational motion, and transparency-based deblurring. Scientific papers document all you need to know about this project.
Robust Motion Deblurring doesn't have a fancy interface and editing tools, but it's a robust algorithm with amazing results. It allows you to sharpen a local region of an image, and it's able to recover fine details and structure.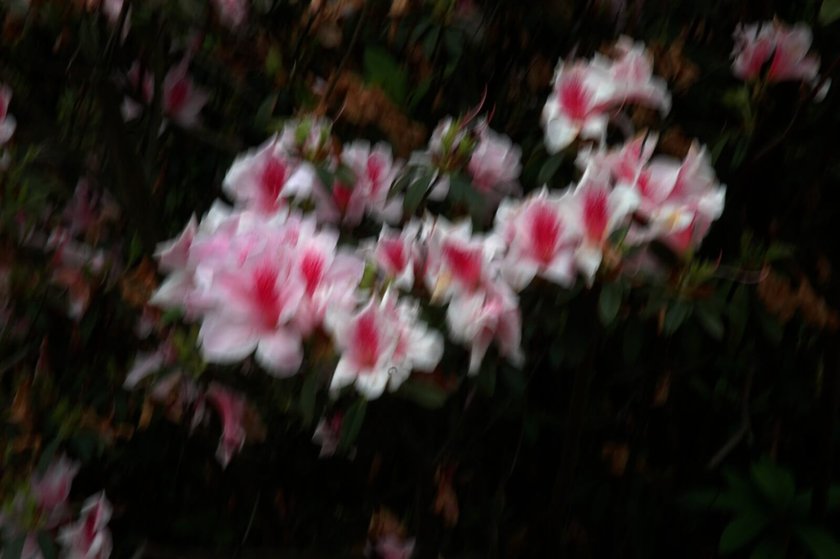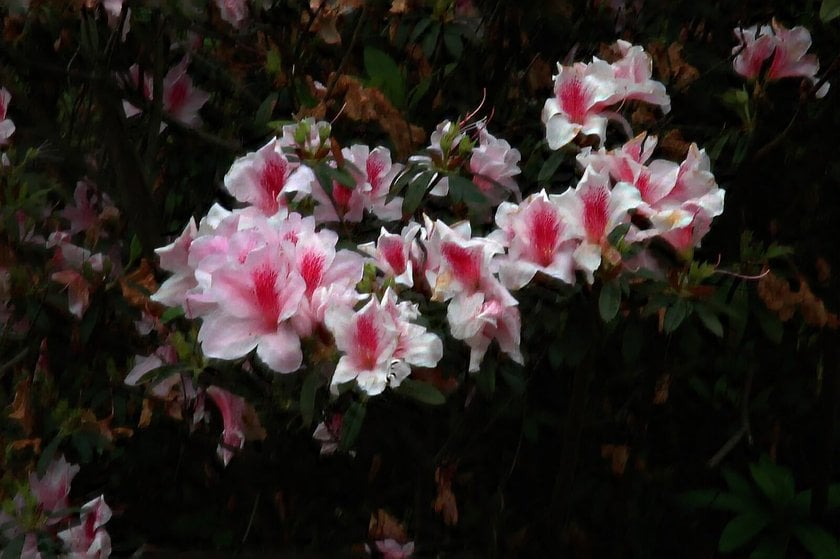 Price: Free
Compatibility: Windows, Mac, and Linux
Pros: Free photo editor with an image sharpener similar to Photoshop
Cons: Sharpening is time-consuming
GIMP is an open-source photo editor that offers features similar to Adobe Photoshop. Like Photoshop, it has powerful image manipulation tools, graphic design elements, and all you need for creating artwork. If you know how to sharpen an image in Photoshop, you won't have any problems learning to do it in GIMP.
In terms of image sharpening, GIMP provides the classic Sharpen (Unsharp Mask) filter with three parameters (radius, amount, and threshold) and a High Pass filter. The sharpening procedure is similar to Photoshop, using layers and masks and adjusting color, contrast, and tone.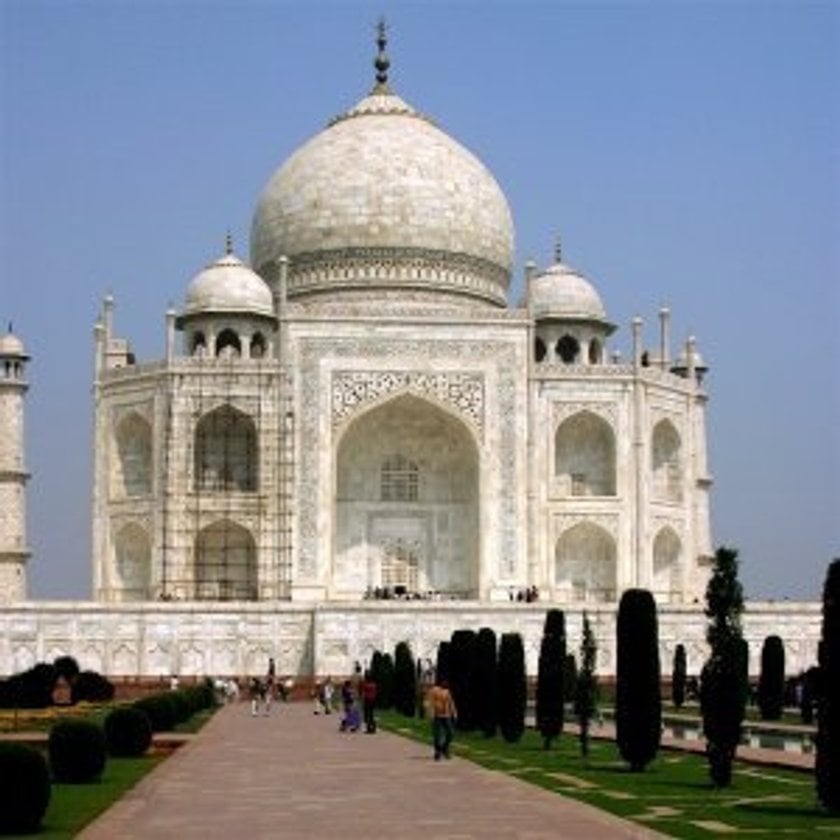 Price: €99.99 for the entire Nik Collection
Compatibility: Windows and Mac
Pros: Dedicated image sharpener adapted to printer settings
Cons: It can't be bought separately from the Nik Collection
DxO develops a collection of seven plugins dedicated to professional photography: Color Efex Pro, Silver Efex Pro, Analog Efex Pro, HDR Efex Pro, Viveza, DFine, and Sharpener Pro. This collection is called the Nik Collection, and it's compatible with Adobe Photoshop and Lightroom and with the standalone photo editor provided by DxO, called DxO Photolab.
Sharpener Pro offers two stages of sharpening. The RAW Pre-Sharpener extracts the details from a photo and Output Sharpening adjusts the photo for print or screen. It adjusts focus, contrast, and structure and uses U Point Technology to sharpen a specific area of an image. U Point Technology allows you to define a control point and then apply changes just to pixels similar to it in a specific area. Sharpener Pro also provides customized sharpening solutions for printer settings, including paper type, printer resolution, and printer type.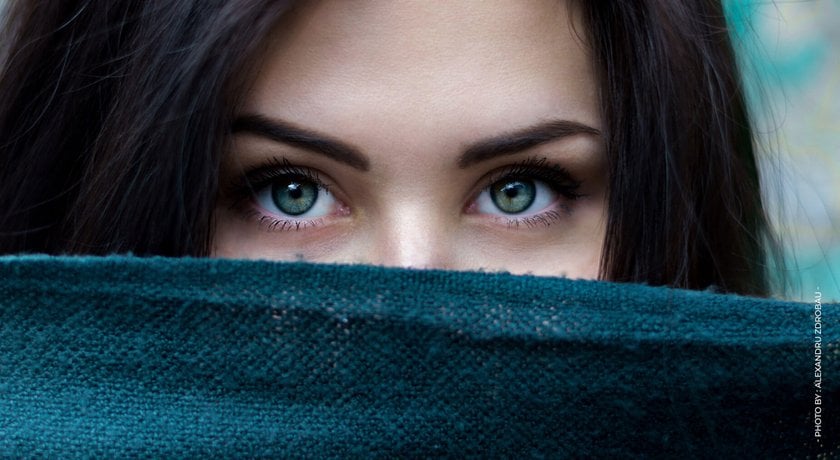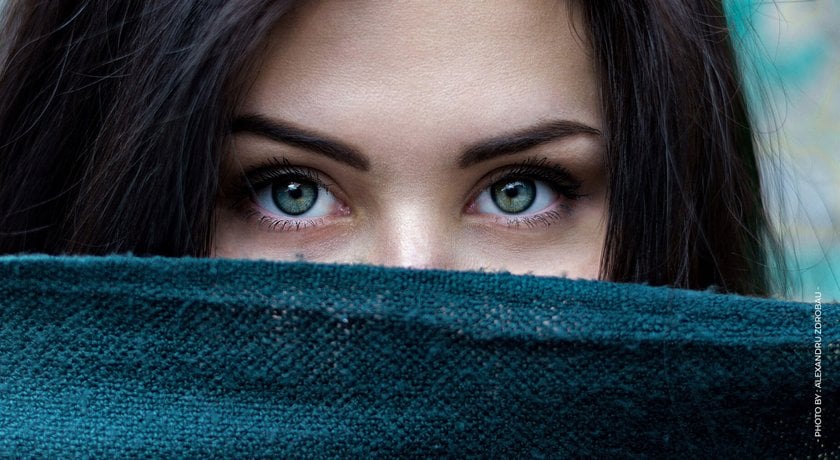 Price: Free
Compatibility: Windows
Pros: Easy-to-use image sharpener
Cons: Available only for Windows; rudimentary interface
Blurity is a simple application that allows you to sharpen an image in seconds. It removes several types of blur, including motion and focus blur. Like Focus Magic, Blurity uses deconvolution technology and can make text legible and recover images with a high amount of blur.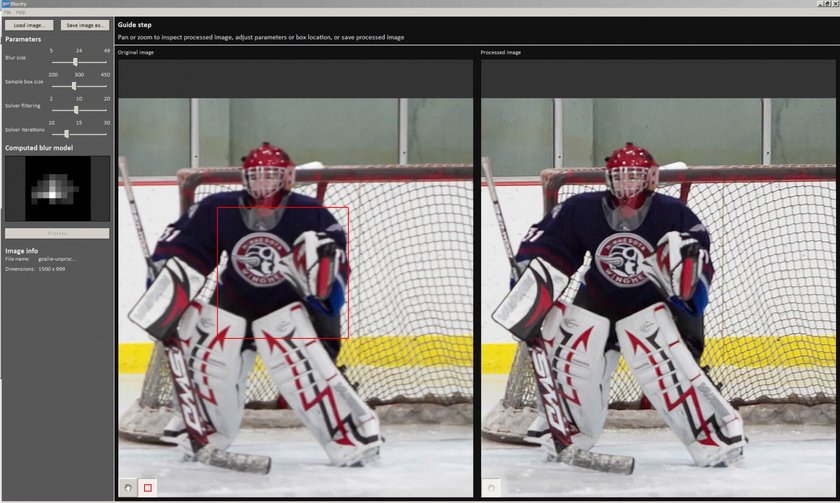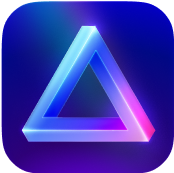 Advanced yet easy-to-use photo editor
view plans