Looking for a handy travel companion? We have you covered. The time has come to let go of the extra weight and embrace the best compact binoculars in 2023. Prepare to enter a world of portable wonders and visual brilliance. Whether you're an avid sports fan, outdoor adventurer, or birdwatcher, we've chosen a collection of top-rated binoculars that redefine simplicity and accuracy.
The binoculars we picked out in this article are tailored to the needs we know you have. Join us as we reveal the ideal synthesis of cutting-edge technology and a small design on this intriguing journey. These optical treasures transform your exploration process. They allow you to experience anything from spectacular vistas to up-close wildlife encounters. Prepare to view the world through one little pair of binoculars at a time.

What Makes Compact Binoculars Different from Other Types of Binoculars?
The sleek and agile ninjas of the binocular world are compact binoculars. They fit neatly into your pocket or backpack without adding bulk to you because they are made to be lightweight and convenient to carry. They're the ideal traveling companion.
Compact binoculars also have impressive performance. Despite their small size, manufacturers have maintained remarkable clarity and magnification because of technological breakthroughs. The level of detail you can see through these petite beauties will astound you.
But the good times don't end there! With unique features like anti-fogging and waterproofing, compact binoculars are equipped to survive the harshest circumstances. Their user-friendly designs make it simple for beginners to adjust and focus.
How to Choose a Best Small Binocular Depending on Goals?

A binocular becomes more than a tool in a world full of astounding beauties and mind-blowing experiences; it becomes a portal to a universe of undiscovered riches. But how does one select the one that precisely matches their objectives in the immense sea of available binocular options? The answer lies in your more profound awareness of your objectives and desires. That, and the technical specs and characteristics of some lightweight binoculars. Consider the following elements while looking for the best small binoculars for your needs to ensure an engaging and unforgettable viewing experience:
Size and weight;
Optics and magnification;
Field of view;
Durability;
Ease of use;
Budget;
Reviews and recommendations.
Traveling
The ideal travel binocular finds a careful balance between mobility and optical performance. This enables you to take clear, precise pictures of every memorable moment. And with photo editing software Luminar Neo, you can enhance those images, replace the skies, add fog or mist for dramatic effect, apply beautiful Presets, work with layers and many more.
Choose a compact and lightweight model to fit your pocket or travel bag without adding extra bulk. Making a smaller choice makes your adventures more convenient and portable, enabling you to take in your surroundings without feeling restricted.
Pick a model that has superb optics and the right amount of magnification. An 8x or 10x magnification power is advised for travel binoculars because it balances mobility and image clarity. Consider models with high-quality coatings and lenses that improve light transmission and deliver sharp, clear images.
Capture gigantic pictures and follow moving objects quickly using good binoculars with a great field of view. This way, you are sure you don't miss any intriguing moments while traveling.
Look for strong small binoculars for travel with rubberized armor or a protective coating that provides shock resistance and a secure grip. Seek features that protect your binoculars from unexpected weather changes or humid conditions (waterproofing and fog-proofing).
Pick a model that is simple to use, has straightforward controls, and has comfortable eyepieces. All viewers must have adjustable eye relief to enjoy their viewing, especially those who wear glasses.
Hiking
Choosing the best binoculars for hiking enhances your experience and enables you to fully immerse yourself in the beauties of nature as you make your way through twisting routes, lush forests, and towering summits.
Choose a model that balances portability and optical performance to easily carry it along your journey without compromising comfort or mobility.
Consider the particular areas you'll explore and the viewing distances you want. A moderate magnification power is preferred when trekking. A good magnification allows you to enjoy the finer details of far-off landscapes, wildlife, and flying birds while maintaining a steady view. It also helps you to maintain eye stability when moving.
Look for small, lightweight binoculars with a large field of view to see more of the stunning surroundings at a glance. With a wide field of view, you can follow an eagle's flight, track secretive species, and take in the breathtaking beauty surrounding you at every turn.
Choose models with high-quality lenses and cutting-edge coatings to ensure ideal light transmission, clarity, and vibrant colors.
Pick models with tough construction, reinforced chassis, and safety features like rubberized armor that protects against impacts, bumps, and the elements. The best compact binoculars for hiking should be dependable travelers who resist their adventures' hardships.
Choose compact waterproof, and fog-proof binoculars to ensure they perform well in every weather.
Whether you use glasses or not, look for adjustable eyecups that meet your demand.
Use a binocular that fits your hands and enables simple adjustments.
Choose a range that fits your needs, then look for models within that range.
Check out binocular ratings from other hikers with first-hand knowledge to guide your choice.
Bird Watching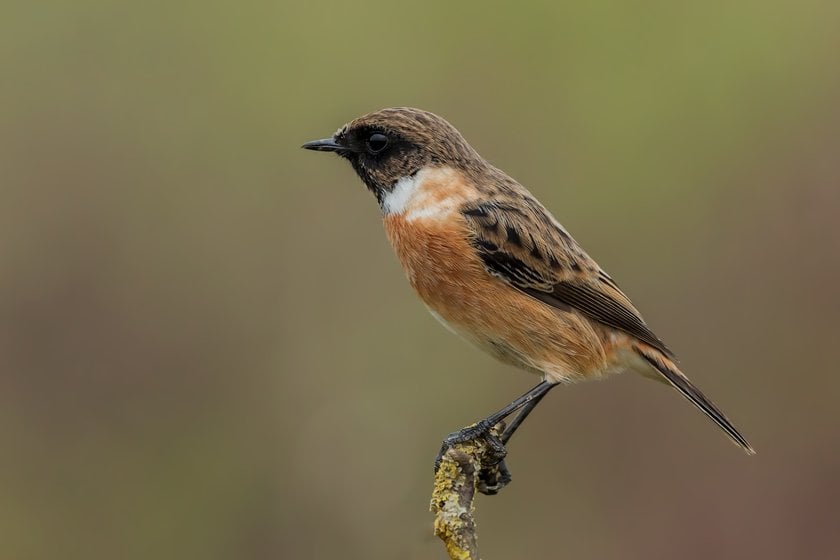 The correct compact binocular makes all the difference, whether you're an experienced enthusiast spotting secretive birds in their natural settings or a novice needing a bird photography guide.
Finding tiny, far-off organisms is a common aspect of bird watching. Look for a small binocular with moderate magnification, usually between 8x and 10x. This distance strikes a balance between getting close to the birds for close-up observations and keeping the image steady without making too many hand motions.
More light entering the binocular through a larger objective lens diameter produces brighter, clearer images, especially in low light. The best bird-watching binoculars are set at an objective lens diameter between 25mm and 42mm.
Bird watchers need a wide range of views since birds are quick and elusive. If you want to record your feathered subjects' swift movements and delicate behaviors, go for tiny binoculars with a wide field of view.
Select small binoculars with high-quality lenses and cutting-edge coatings. Choose phase-corrected prisms or fully multi-coated lenses to improve light transmission, reduce reflections, and produce clear, colorful images.
Choose a model that lets you focus on things between 6 and 10 feet away.
Key Considerations to Keep In Mind When Shopping For Binoculars
Here are some key considerations to remember for the next time you ask the question: what are good binoculars?
Your binoculars must be small, light, and portable.
Two numerals identify binoculars. The magnification (initial number) indicates how much closer the things will look to you. The objective lens's millimeter diameter (second number) controls how much light enters the binoculars.
Sought-after optical quality features like full multi-coated lenses enhance light transmission and lessen glare.
The size of the area you can see through a pair of binoculars at a particular distance is known as the field of view. Tracking moving objects or noticing wildlife with a broader field of view is simpler since you can observe a larger area.
The closest distance binoculars can focus is the close focus distance. Find a model with a close focus distance that meets your demands if you use your binoculars to observe objects at close range, such as birds or butterflies.
Look for models with a sturdy build that can survive the elements and models constructed of durable materials.
To ensure a comfortable viewing experience, especially if you wear glasses, look for models with a comfortable grip, adjustable eyecups, and a reasonable interpupillary distance (the distance between the eyepieces).
Compact binoculars come in a range of prices, and while more expensive models come with better features and optical quality, low-budget ones serve just right.
Top-Rated Compact Binoculars
Join us on a quest to uncover the greatest small binoculars available, where we finally put an end to the Canon Vs. Nikon rivalry. Or do we? Keep reading to find out!
Nikon Prostaff 7S 10x30
The Nikon Prostaff 7S 10x30 Binoculars are made to give an exceptional viewing experience capturing the interest of seasoned adventurers and nature enthusiasts.
They have fully multi-coated lenses that produce vibrant, sharp, and crystal-clear images, allowing you to appreciate nature's tapestry's intricate details. They also bring your subject closer with a strong 10x magnification, exposing hidden gems previously only in your dreams.
The Prostaff 7S 10x30 Binoculars offer an immersive experience that makes a lasting impression, whether viewing wildlife in its natural habitat, stargazing at night, or taking in sporting events. These binoculars' wide field spans an amazing 342 feet at 1,000 yards. They are tough, waterproof, and fog-proof, designed to survive the rigors of any trip. These lightweight binoculars are your dependable companion, prepared to brave any climate.
The Nikon Prostaff 7S 10x30 Binoculars are perfect for anyone who loves to explore and wants to connect with nature. They are ideal for tourists, hikers, and anyone who values portability without sacrificing optical quality due to their small size and lightweight.
Zeiss Terra ED Pocket Binocular

Imagine entering a world of unmatched clarity and immersive detail while clutching a small optical engineering masterpiece. The Zeiss Terra ED Pocket binoculars are proof of the company's unwavering dedication to offering unmatched optical performance.
The Terra ED Pocket binoculars contain Zeiss' renowned ED (Extra-Low Dispersion) glass, which offers exceptional color fidelity, contrast, and resolution. They are the ideal ally for travel because they only weigh 10.9 ounces (310 grams).
Zeiss puts user comfort first, and their Terra ED Pocket binoculars are proof of this dedication. Both people who wear glasses and those who don't enjoy a comfortable viewing experience thanks to the user-friendly focus wheel and movable eyecups.
The nitrogen-filled Zeiss Terra ED Pocket binoculars are waterproof, fog-proof, and inclement weather-resistant. The broad field of view allows you to examine vast vistas and follow moving objects.
Vortex Optics Diamondback 8x28
The Diamondback 8x28 binoculars have fully multi-coated lenses that provide light transmission for bright, clear, and colorful views, even in low light. They are exceptionally light, weighing only 13.8 ounces (391 grams), making them the ideal option for hikers, tourists, and people constantly on the go.
With the wide field of view provided by these binoculars, you can easily see both fast-moving objects and vast landscapes. The Diamondback 8x28 binoculars ensure you don't miss a single minute of activity, whether observing wildlife in motion, tracking birds in flight, or taking in expansive views.
These compact companions have a rubber-armored shell that offers a firm grip and protection from impacts, and they are designed to survive the harshest situations. The binoculars have an ergonomic grip and movable eyecups, providing a personalized fit for every user. You can easily adjust the focus to capture the ideal perspective quickly and accurately.
Swarovski CL Pocket 8x25
The Swarovski CL Pocket 8x25 binoculars were created to deliver a visual experience that exceeds all expectations. They produce clear and sharp images with high-precision Swarovski lenses and coatings, which allow you to see even the smallest details in dim conditions.
The CL Pocket 8x25 binoculars weigh just 12.2 ounces (345 grams) and have an exceptional close focus distance, making it possible to take precise photos of little objects. Their elegant design makes them easy to hold and less tiring to use. They are reliable in any weather because they are tough, water- and fog-proof.
Leica Trinovid 10x25 BCR
These binoculars offer the ideal blend of superior optics, a portable design, and versatility. They come in handy whether you're a professional product photographer, an aspiring artist, or an avid traveler looking to capture breathtaking images. Leica Trinovid 10x25 BCR provides the best lens for product photography because of its outstanding clarity and color rendering. These binoculars produce clear and sharp images, guaranteeing that every particular of your subject is exquisitely caught.
The Trinovid 10x25 BCR is small and weighs only 9.3 ounces (265 grams). They give you a strong 10x magnification to see your subjects up close. Bring your products to life in breathtaking detail by precisely capturing minute product details, delicate textures, and tiny objects. Their adaptability makes them ideal for close-up photography and product demonstrations.
These binoculars are durable and have an AquaDura coating that repels water and grime. Binoculars like the Leica Trinovid 10x25 BCR are necessary for product photographers who crave accuracy and adaptability. They offer the best lens for product photography in a small, portable package.
Bushnell Legend Ultra HD
These binoculars generate images with astounding detail and brilliant colors. They have anED Prime Glass, an Ultra Wide Band Coating, and a RainGuard HD that guarantees every feature of your products is precisely captured.
The Bushnell Legend Ultra HD binoculars have a range of magnification options, from 8x to 10x, giving them flexibility in taking various product photos. These binoculars make it simple to adjust to various shooting situations, whether you require a wider field of view for contextual shots or a closer look at minute details.
The Legend Ultra HD binoculars from Bushnell withstand the challenges of outdoor shooting conditions because of their tough and waterproof construction. They are durable, and you can always count on them to support your efforts in product photography.
Canon 10x30 IS II Image Stabilized
With ground-breaking technology, these binoculars compensate for hand motions and vibrations, guaranteeing a steady view and clear images. The close-up view offered by the 10x magnification makes them perfect for photographing complex product details or far-off scenes. They work well for close-up product photography, landscape photography, and even animal photography.
The lightweight and small design of the Canon 10x30 IS II makes it simple to carry and use. You can always have them on hand for impromptu picture possibilities. The Canon 10x30 IS II also serves as a useful photo editing tool. The binoculars' stable perspective enables you to inspect your photos and make accurate editing modifications closely.
Examine every pixel, perform precise changes, and enhance your photos to their full potential. Use a friendly AI photo editing tool to add a finishing touch to your pictures.
Celestron Nature DX 8x32
The Nature DX 8x32 has excellent optics that produce sharp, bright, and vibrant images. These binoculars have an 8x magnification and a 32mm objective lens. This provides a good compromise between a broad field of view and close examination.
The Nature DX 8x32 is easy to transport on your outdoor trips because it was made with portability in mind. They are packed with nitrogen and waterproof. The binoculars are intended to fit comfortably, even for those who use glasses. Observe nature up close and personal without straining your eyes or sacrificing comfort.
Nature DX 8x32 brings the natural world closer to you, allowing you to recognize different bird species, see animal behavior, and appreciate fine plant details and expansive vistas.
Pentax AD WP 8x25
These binoculars were made to fit in your pocket or bag, making them the perfect option for adventurers. The Pentax AD WP 8x25 binoculars are compact but have superb image quality. They have premium, fully multi-coated lenses that offer clear, sharp, and color-accurate views.
The 8x magnification brings your subjects closer so you can see small details. Explore stunning scenery, make precise observations of wildlife, or record the complex facial expressions of athletes in motion.
They are built to withstand various environmental situations and are waterproof, so the weather on your excursions won't ever bind you. These binoculars are dependable companions impervious to water, fog, and dust.
Steiner Predator 10x26
The Predator 10x26 binoculars feature a 10x magnification and a 26mm objective lens. This offers an ideal balance between a wide field of view and zoomed-in observation. Their ingenious Game-Sensing Contrast Coating enhances vision and assists hunters in spotting games even in dim lighting.
These binoculars endure the toughest hunting conditions. They are watertight, fog-proof, and shock-resistant. Wildlife enthusiasts appreciate the power to examine predators and other creatures with remarkable clarity.
FAQ
1. What Are Some Benefits Of Using Compact Binoculars?
Here are some of the benefits of using compact binoculars:
They easily fit in your pocket, purse, or backpack. This makes them easy to bring along for travel, outdoor excursions, and other activities.
They are easy to operate and contain basic controls and adjustments. These models are the best beginner binoculars because they were designed to have rapid and easy focusing.
They provide a closer view of the action, whether you're birdwatching, hiking, watching sports, or enjoying a concert.
They usually have wide fields of view. This allows you to see more without having to reposition your optics.
They don't require any special setup or equipment to be functional.
They do not attract attention; this makes them ideal for exploring wildlife.
2. Can I Use Compact Binoculars With Glasses or Contacts?
Using tiny binoculars while wearing contacts or glasses is possible. However, it's necessary to consider the eye relief of the binoculars you select. Search for compact binoculars with longer eye relief, between 14 and 20mm. It helps you see clearly without taking off your glasses. Some binoculars also have adjustable eyecups that may be turned up or down to ensure comfort.
3. Can I Use Compact Binoculars For Activities Like Birdwatching or Stargazing?
Compact binoculars are used for things like stargazing and birding. They get you closer to birds, but they might not perform as well optically as you'd want, especially in dim light. Compact binoculars are a good option if you want to track moving birds but value a wider field of view.
4. What Are Some Important Features To Look For in Compact Binoculars?
The important features to seek when you want to purchase tiny binoculars include the following:
Magnification: Between 8x and 12x.
Objective lens diameter: Between 20mm and 32mm.
Compact size and weight.
Generous field of view.
Short close focus distance.
Multi-coated or fully multi-coated lenses.
Long eye relief: if you wear glasses.
Waterproof and fog proof.
Sharp image quality and clarity.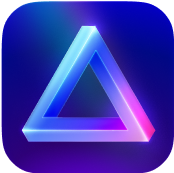 Advanced yet easy-to-use photo editor
view plans