E-commerce popularity is growing rapidly. More companies propose earrings, clothes, perfumes, handmade cosmetics, candies, and other physical goods on their official sites and popular social networks. And product images play a key role here.
It's aesthetically pleasing photos with high resolution, color accuracy, and emphasis on details that give the potential costumers a real notion of the texture, design, aroma, and sometimes taste of the product, thus motivating them to buy. Having a good camera and lighting setup isn't enough to archiving these goals. You also need to think about a product photography lens to emphasize the main object and reflect its value. But choosing this optical system is like a roulette game. Don't worry! We have collected the best lenses for beginners and experts, which will help you to make apt photos of particular goods.
Why do You Need to Have Several Product Photography Lenses?
As you noticed, any camera has a prime lens, that allows you to take basic photos. But when working with a wide range of products in the studio or outdoors, you need to use additional lenses. But why? Because taking product photography is like nice art. No matter what you fix on your camera, tasty dishes, beautiful jewelry, aesthetic clothes, or other goods, you play with different angles, sharpness, and details with one goal. It's to show the characteristics of the product deliciously. Sharpness and appropriate focal length play a big role in achieving the best results. Now we consider these two things in detail.
Product photography lenses have different focal lengths. Each of them needs a particular goal. For example, if you want to take closer shoots with details, you require a lens with higher focal lengths. And pay attention to options with lower local lengths to get wide-angle pictures. As for getting sharpening images, you're best to use lenses with autofocus.
So, different lenses are needed for different purposes. Below, we will consider the best options from the most popular brands, Canon and Nikon, that have nice compatibility with the eponymous cameras.
6 Best Canon Lenses for Product Photography – User-Friendly Optical Devices
Canon DSLR cameras are one of the more user-friendly tools that were designed for those creative people who live and breathe photography. They have many imaging innovations thanks to which you can capture different products accurately even during macro low-light photography. As a result, high-quality and detailed images are born that seem to be taken from real life.
Canon cameras also have high performance and easy-to-use touch screens, thanks to which you navigate through the functions easily and quickly. They are compatible with Canon lenses for product photography. We will consider the most popular of them.
1. Canon EF 100 mm f/2.8L IS USM Macro – Nice Choice for Shooting Tiny Objects
This is one of the best macro lenses of Canon company that is perfect for shooting rings, necklaces, earrings, and other tiny objects with details. The optical device has an almost-silent ultrasonic focus, a 23.4-degree diagonal angle of view, and a unique technique that reduces angular shake. All this allows you to take wonderful macro shots 1:1 with high quality, details, and sharp from the best focal length for product photography – 100 mm.
This Canon lens has excellent handling. You can adjust focus, as well as control chromatic aberration, flaring, and ghosting manually without much effort.
Pros:
Images with good quality

Perfect focal length

Nice handling

Excellent ergonomics

Fast and silent

Availability of dirt and water protection
Cons:
Expensive

Difficult for beginners
2. Canon EF 50 mm f/1.8 STM – A Great Solution for Different Ideas and Beginners
If you're only making your first steps in photography art and looking for something compact and flexible for capturing not only products, but also people, animals, and other objects, pay attention to a 50 mm lens. Despite it doesn't give true macro magnifications, it has an f1.8 aperture that helps you to get professional product photography by selecting the main object and blurring the background. This lens provides nice sharpness and optimal color balance as a result of which the ready-made photos have high quality with minimum flare. On the other hand, you notice chromatic aberration. But you can solve this problem when post-processing.
In general, it's the best product photography lens that helps you to capture a wider scene for further cropping images in the photo editing process. It is perfect for the tabletop shooting of food, cosmetics, and other goods in lifestyle. Also, this optical device great suitable for other photography styles: night portraits, still life product photography, and others.
Pros:
Perfect sharpness

Nice background blurs

Ability to shoot in many styles

Compactness and flexibility

Simple handling

Silent operation of the autofocus function

Affordable price
Cons:
Chromatic aberration

Doesn't give true macro magnifications

50 mm is too wide for some products
3. Canon RF 85 mm f/2 Macro IS STM: Shooting Artistic Product Photography
This is a more standard telephoto lens than a true macro option. However, this device allows the creation of amazing product photography with a background bokeh effect. It can focus to 1:2. So, you will capture any product when shooting close-ups, besides very small details. Thanks to image stabilization technology, the photos are high quality even at low light and shallow depth of field of focus. And working with this autofocus is very efficient because the lens has the USM motor.
Pros:
High-quality photos

Allows shooting almost any kind of product

Works nicely at low light and shallow depth of field

Fast autofocus operation

Low price
Cons:
You get all advantages of this lens only if you use a Canon RF-mount camera

In some cases, you need to buy a tripod
4. Canon TS-E 135 mm f/4L – the Best Option to Take Pictures of Food
Do you have your own confectionery or work for a company that sells original cakes, cookies, eclairs, and other sweets? This Canon lens for product photography with tilt-shift will help you to emphasize the uniqueness, appetizing appeal, and atmosphere of baking in the best way. It has stepwise tuning and precise GMO optics, thanks to which you can control the perspective and depth of field. You also can shoot macro photography at a 1:2 scale, which allows getting pictures in excellent resolution where you can see the unique texture of walnuts, jam, or other food details.
Pros:
Great lens with tilt-shift

Shooting macro photos at 1:2 scale

Ability to control the perspective and depth of field

Nice sharpness

Absent of chromatic aberration
Cons:
Not available for everyone due to the high price
5. Canon EF 75-300 mm f/4-5.6 III: Getting Detailed Pictures of Distant Objects
This is the lens with the best focal length for product photography. It allows you to capture on camera both close-up products and distant objects that contain many interesting details worthy of attention. If you shoot in the studio for catalog or outdoors in poor light conditions, the f/4-5.6 max aperture will help you to get sharp and clear photos with a pleasant light for the eyes.
Pros:
Ability to shoot at different focal lengths for product photography

High-quality even at low light

Good handling

Pleasant price
Cons:
Sometimes works a bit slow
6. Canon EF 24-70 mm f/2.8L II USM – The Best Lens for General Use
Are you looking for a zoom lens for product photography to realize different ideas? This optical device seems to be created for shooting objects close and capturing them fully. By choosing it, you'll get aesthetic pleasure from high quality, moreover along the focal length range even with an open aperture. It's all thanks to aspheric and glass lenses as well as minimizing chromatic aberrations, color blurring, ghosting, and glares.
You can turn Canon EF 27-70 mm into a wide-angle lens if you need to shoot a branded dress, coat, jumpsuit, or full image of the model from head to toe. Working with this device brings pleasure because it has a ring-type ultrasonic AF motor, that is silent and allows autofocus fast.
This lens for product photography is nice suitable for shooting jewelry with silver, gold, or another shiny surface because all its elements have Super Spectra anti-reflective coating. And also you need not worry about the optical device will gather dust or failing after you spill coffee on it. After all, it has a special protective coating. And thanks to the fluorine coating, you'll not face such problems as fingerprints.
Pros:
Wide possibilities of focus

Good sharpness

Low chromatic aberration

Fast work of autofocus

Dirt and waterproof

Glare control system
Cons:
Not enough sharpness at the edge of the frame

Rather tough bokeh
5 Best Nikon Lenses for Product Photography: Bring the Main Object in the Picture to Life
Nikon's cameras are created for ads and e-commerce photography. So, they are often used by many companies that create different products and want to promote them on social networks and other communication channels.
Nikon DSLR cameras allow you to create lively product photography with clarity and rich detail. All this is thanks to the right selected type of lens. But to find an optimal optical device is a difficult challenge. However, we will make your choice easier with a review of the best Nikon lenses for product photography. Let's learn more about each of them.
1. Nikon AF-S 105 mm f/2.8G VR Micro – Universal Workhorse
Despite it being the main lens, it provides amazing results and gives wide art opportunities. It's perfect for close-up and macro shootings of food, cosmetics, and jewelry. All images have high-quality, great sharpness, and good detail, as well as lifelike. The matter is that one of the best lenses for product photography has a Nano-crystal coat that with the ED glass element nice influence on the quality picture and the same time reduces chromatic aberrations, ghosting, and flare.
If you shoot products on a professional level, 105 mm at an angle of 25 to 45 degrees is the best focal length. You can take photos far away and focus 1:1 moreover without feeling that you are approaching or moving away thanks to the silent wave motor. Do you like handles shoots? The vibration reduction (VR) image stabilization will give you ample opportunities to show your creativity.
Pros:
Ideal focal length for the shooting most kind of products

High-quality and realistic pictures with good sharpness

Fast autofocus when macro shooting

VR image stabilization

Pleasant price
Cons:
2. Nikon AF-S 50 mm f/1.8G – The Compact and Handy Device for Beginners
One of the best lenses for product photography if you have no experience in this direction. Having a small size and weight, it allows you to easily maneuver it and capture any object in high quality with good sharpness as this looks in the real life.
Despite Nikon AF-S 50 mm f/1.8 G doesn't have zoomable, this device has nice and precise autofocus because it has a silent wave motor. And thanks to the aperture of f/1.8 you can try experimenting with creative ideas, choosing the best angle for a clear photo, or creating bokeh or dramatic effects on a dim background even if the light is low. So, outside the work, you can use this lens for shooting amazing portraits and landscapes.
Pros:
Nice sharpness

Light and handy for shooting different products

Beautiful bokeh effect

Good lens speed

Great focusing capabilities

Low price is available for beginners
Cons:
Has a fragile plastic case

50 mm is the minimal length for shooting products
3. Nikon AF S NIKKOR 85 mm f/1.8G: Ideal for Creating Colorful and Detailed Food Photography
When choosing the best lens for photos of appetizing pizza, aesthetically attractive sweets, and bright drinks, pay attention to this option. It allows you to take sharp macro pictures of food with an emphasis on colors and details as well as the bokeh effect even if the light is not enough in the studio.
This device is a good solution if you have to do a lot of product photos promptly. It's equipped with Silent Wave Motor technology, that will help you to direct autofocus with maximum accuracy and quickly. And a dedicated ring on the lens will be useful for you if you need to change focus fast.
Pros:
Amazing macro photography with good sharpness

Nice bokeh effect

Fast and accurate autofocus
Cons:
The ability of chromatic aberrations
4. Nikon AF-S DX Micro-NIKKOR 40 mm f/2.8G: Emphasize the beauty and elegance of jewelry
Do you shoot earrings, bracelets, rings, and other jewelry for your own workshop or branded store? Nikon AF-S DX is one of the best camera lenses for product photography. It provides a wide viewing angle and has the capability to increase the shooting scale to 1:1, effectively capturing every pebble, bead, pearl, a unique pattern on the metal, and other small details of jewelry.
With good lens options, you'll get the best results. For example, pictures become high-quality thanks to Close Range Correction (CRC), and Silent Wave Motor System provides comfort when shooting through silent and fast autofocus.
Pros:
Ability to increase scale to 1:1

Great sharpness and detail when macro shooting

Provides bokeh effect

Has low chromatic aberration

Convenient and portable
Cons:
5. Nikon AF-S FX NIKKOR 24-120 mm f/4G – The Best Choice for Shooting the Furniture
Shooting sofas, tables, rattan wicker garden cocoon chairs, and other furniture is a special photo art, that requires a good lens. Nikon AF-S FX NiKKOR 24-120 mm f/4G is exactly the device that can easily cope with capturing this kind of product. You'll get a high-quality shot with excellent emphasis on textures, the natural pattern of wooden surfaces, pleasant colors, and other details even in poor lighting thanks to a constant f/4 aperture value at all focal lengths. Taking this lens when handling shooting is one pleasure because it's light and has nice stabilization.
Pros:
High-quality images with excellent sharpness and detailing

5X zoom rank

Image stabilization
Cons:
Things that You Need to Know about Lenses for Product Photography
We have considered the best lenses that are perfect for shooting food, cosmetics, jewelry, clothes, furniture, and other products you want to advertise. But don't hurry to buy this optical device. First, learn the main moments you should take into account when you'll be in the catalog of lenses.
Focal Length
In the language of photographers, it sounds like an "angle of view" and it means which part of the scene will be visible in the photo. So, you need to select the optimal focal length to get a harmonious picture with high quality and sharpness. A long focal length gives a narrow-angle of view with high magnification, and a short local length conversely provides a wide photo with less magnification.
The best focal length range for shooting product photography is from 50 mm to 200 mm. It allows you to take beautiful meaningful images with high quality and nice sharpeners, as in real life. But if you want to experiment, you also can play with wide-angle lenses.
Aperture
Aperture means the maximum opening of the lens. It's defined by the number f. If you want to focus attention on your product, select a lens with a wide aperture – about f/1.8-2.8. It can create an interesting bokeh effect when the background is blurred and the product image itself is enhanced.
Image Quality
If you need to get more professional photos, than amateur ones, pay attention to the lens, which provides sharpness and emphasis on each detail with minimum chromatic aberration.
Autofocus
It's important that the shooting process takes place quickly when you need to make a lot of your product photo content. So, a good lens should have fast and precise autofocusing.
Minimum focusing distance
It's better to show the jewelry, watches, and other similar products up close. This will help to see their texture, color, and decor in more detail. That's why a macro lens (1:1) is the best solution for achieving this goal. It provides minimum focusing distance.
Post Processing in Luminar Neo: Add Natural Finishing Touches to your Product Photos
When you choose a lens and begin actively working with different product photography, don't forget about post-processing. Because no matter how good the results are, you'll still want to add a certain atmosphere to the photos to create a full-fledged vision and enliven the products you want to advertise. Luminar Neo is a good choice for achieving these goals. The program has intuitive tools based on AI, with the help of which you can add more sharpness to details, black-and-white style, as well as improve colors and much more.
In conclusion
As you see, the product photography is the best way to advertise your clothes, jewelry, accessories, food, and other goods. And properly selected lens that provides high quality with excellent sharpness is a great investment in the development and prosperity of your business or company you work for. Because photos that maximally reflect the design, color, texture, and other characteristics of the products motivate people to take out their wallets and buy them.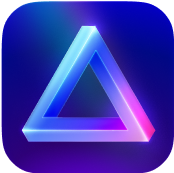 Advanced yet easy-to-use photo editor
view plans