Snapselect is a great app to unclutter your photo library and eliminate duplicates.
Snapselect is a great Mac app to unclutter your photo library, eliminate duplicates and quickly discover your best photos. If you own Snapselect - you already know that! But you may not be aware of these 7 cool hacks. If you don't have Snapselect, get it this week for a special price.
Add multiple folders.
You have pictures everywhere - on your Mac, your iPhone, your iPhoto library, external drives, etc. Snapselect makes it easy to select different folders from any location and saves you lots of time. Simply add your first folder, then click "Add Folder" button again to add more.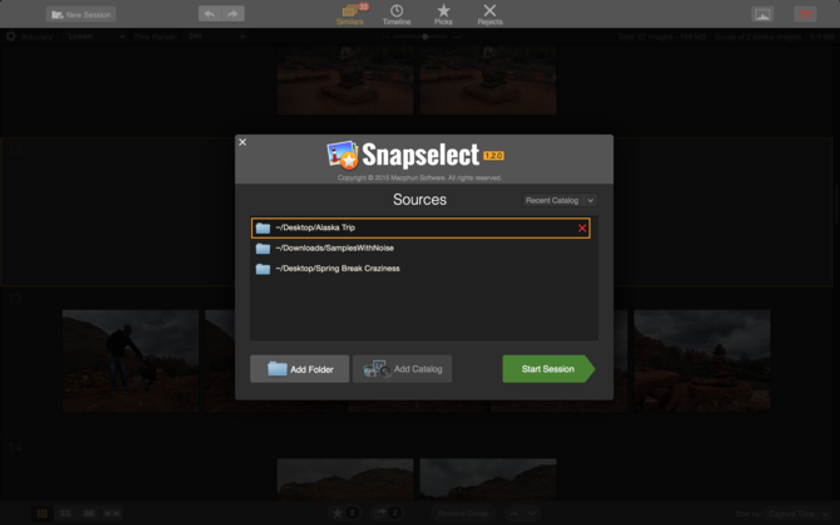 Discover Similars, not Duplicates.
Unlike most other apps who claim to clean up your photo library, Snapselect doesn't only find exact duplicates. It actually analyzes dozens of different factors, like color, object, exposure, EXIF data and more to find photos that look the same. This gives you way more freedom.
You can set up the accuracy of search in the top left corner. We recommend you start with Lowest and go all the way up to Highest (the Highest accuracy will only show images which are precisely identical). This is especially useful when working with hundreds of photos and moving objects.
This is what you'll get with the Lowest Accuracy.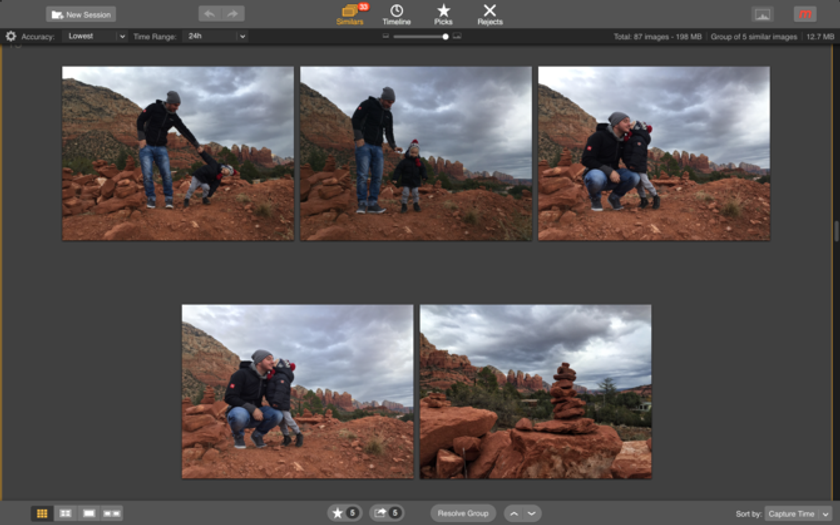 Normal Accuracy will give you different results.

Speed up with shortcuts.
Shortcuts are awesome and help you get work done much faster. You can click "Z" and highlight the image you like, click "2" to open a group of photos, or click "R "to "resolve" the group and move on to the next group of similar images.
Enhance and share instantly.
It may happen that you find a cool photo right in the middle of your work in Snapselect and decide to make it even better without any delay. You can easily export your photo to other Skylum apps—for example Intensify to quickly add more drama and vividness. You can also use the same button to share the photo on social networks or simply open it at its original location to make sure you don't lose it ever again.
First in Snapselect.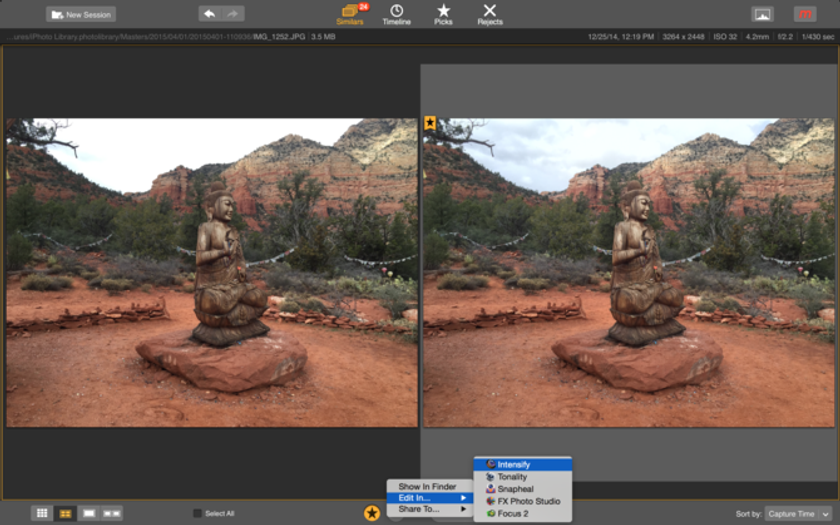 Seconds later in Intensify.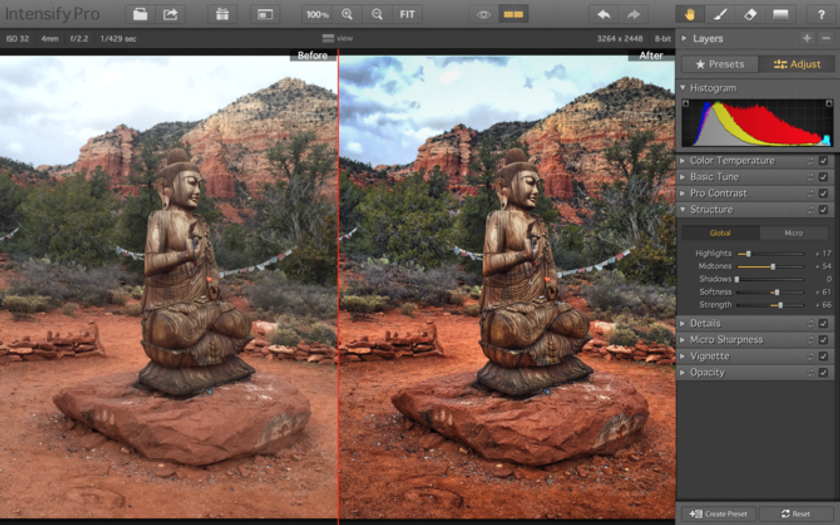 Go beyond with the Timeline.
Snapselect is also a fast and convenient tool to browse your images. Timeline mode lets you browse all your photos, grouped by a certain range of time. A great thing about Timeline is that you can browse photos from any external drive (for example your camera) and pick the best images without having to move them all to your Mac.
Use the Lock.
When looking at similar images, you may want to zoom in and compare certain parts of the photo. Press the shortcut "4" to open Side by Side comparison and click the "Lock" icon on the top. Now when you zoom in (the button next to Lock), it will zoom both photos. If the "Lock" is not active, you'll only zoom the selected photo.
Get more with the App Center.
Snapselect was created to help you quickly discover your best photos. And what's the best thing to do with your best photos? Of course—make them even better. To help you, we've integrated the Skylum App Center to let you easily export images to other Skylum apps without any quality loss. Once you send the photo to Intensify, Tonality, Snapheal or any other app, you can do amazing things with it.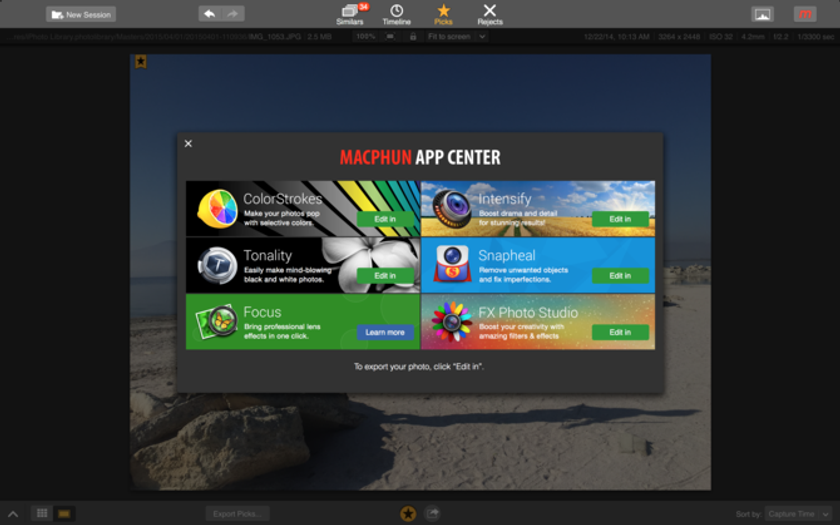 Got a question about Snapselect? Ask us in the comments below or simply share your suggestions. Stay cool!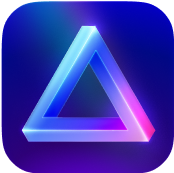 Advanced yet easy-to-use photo editor
view plans