We put wings on people at our Tonality Press Conference in New York and took photos of them.
Teaming up with Alan Shapiro has been such an exciting and wild ride for us here at Skylum. When he proposed that we put wings on the people at our Tonality Press Conference in New York and he would take photos of them, it only took us only a second to realize that when Alan suggests something off-the-wall, it's probably a really good thing and just go with it! And so we did.
The 7-foot pair of wings went to New York, Florida and then more recently back to New York for Photo Plus Expo where they found themselves attached to people such as Colin Smith, Elia Locardi, Karen Hutton, Ken Kaminesky and Art Wolfe, to name just a few.
View all 30 images from Wings at PPE in NYC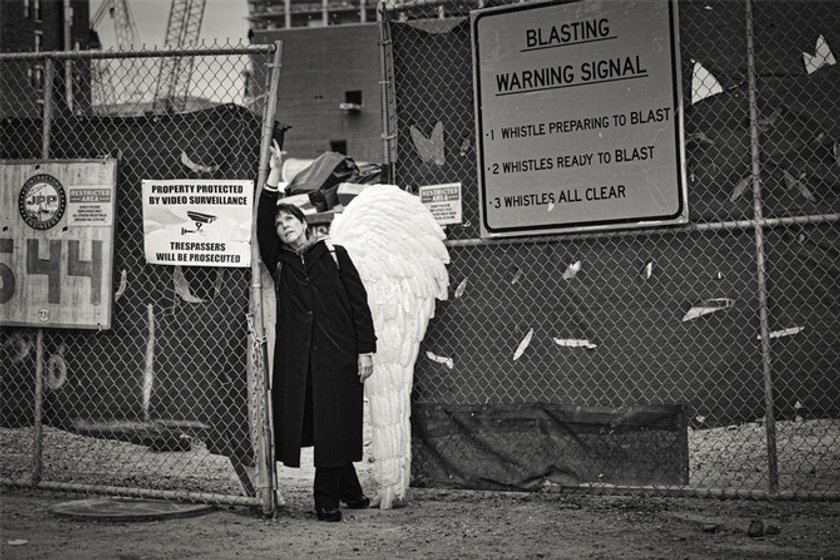 Karen Hutton © Alan Shapiro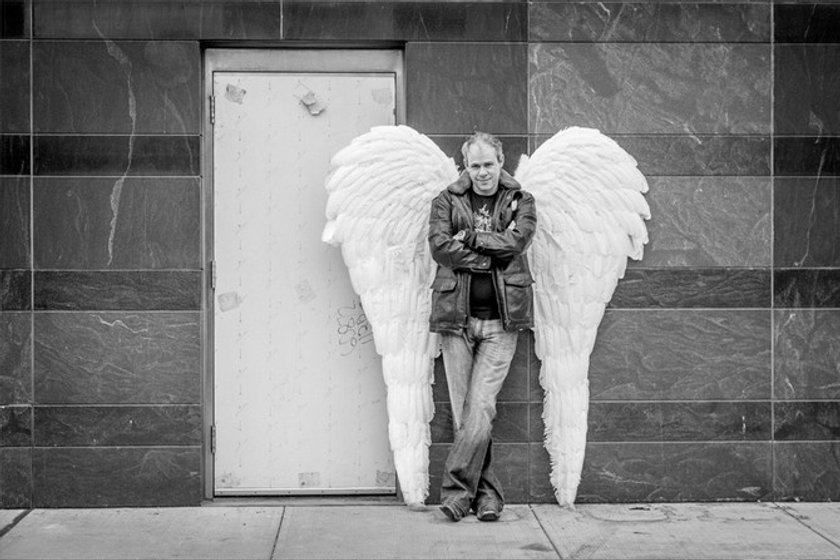 Colin Smith © Alan Shapiro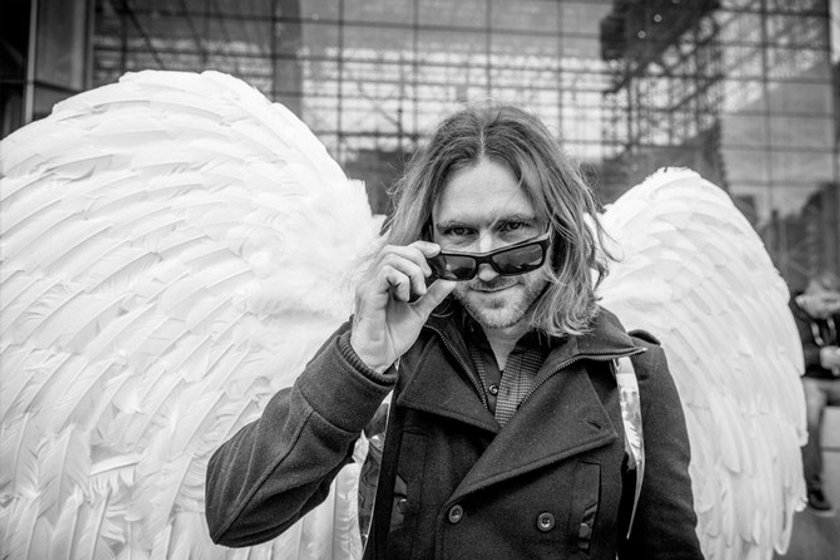 Elia Locardi © Alan Shapiro

Here is the backstory and how Alan Shapiro came up with his original concept in his own words:
"It started with a black and white photo of a homeless man sleeping on a bench. I doodled a pair of angel wings on top of the image in Photoshop while thinking about this overlooked person and wondering if he would be more "seen" if he were perceived as being heaven sent. Would the myriad of passers by notice more of an angel were among us? I titled the piece "fallen" and was taken aback by the comments as I shared it across my social networks.
The concept of angels has always intrigued me; even more so as I envisioned them walking among us. Does heaven truly exist as (hopefully) our ultimate destination or do we make our own heaven here on earth? And if so, are we working hard enough to make this happen?
This line of thinking has now led to an ongoing project where I ask a random person to put on a pair of large, weighty angel wings and pose for me in public. I find that the mere act of putting the wings on has a transformative effect as the weight and responsibility takes hold. The other dynamic that I find fascinating is the reaction of the passers by. Some remain oblivious while others undergo a transformation themselves. The best part is when people approach me to take on this most heavenly and exalted of roles.
Are there angels among us? My answer is 'Absolutely.' I have seen them firsthand." ~Alan Shapiro
Please enjoy this series of #flymacphun images. There will be more to come, and who knows... you might just find yourself in a pair of wings in front of Alan's camera.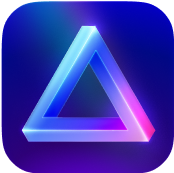 Advanced yet easy-to-use photo editor
view plans