A standard mirrorless camera is not always suitable for travel. It must be easy to transport, resistant to various environmental conditions and mechanical damage, and meet many other criteria. With the best travel cameras, you can capture your trips worldwide at their best.
Whether you want to take photos, shoot videos, or both, you'll notice that a dedicated camera gives you much more capabilities than a smartphone. Our review will describe how to choose the best travel camera and give you the best samples. If you have already taken great photos, but want to accentuate your subject, you will need to remove the background from the image. Using Luminar Neo, it is very easy to do this.

What Makes a Camera Ideal for Travel?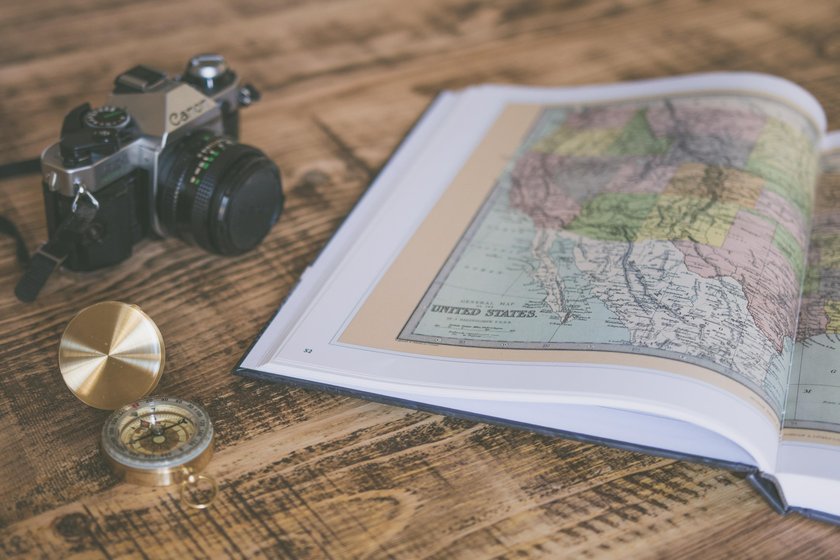 By design, all cameras can be divided into two types: with a single fixed lens and with interchangeable optics. The latter type is also divided into SLR and mirrorless cameras. Without going into technical details, I would say that mirrorless cameras are lighter and more compact than DSLRs, while in terms of image quality, they are not inferior. This makes these devices especially the best cameras for travel photography.
SLR cameras visualize the picture through the viewfinder, and mirrorless cameras have a screen for that. SLRs have all the manual adjustment buttons on the body, mirrorless cameras have them inside the menu. If you plan to take pictures in automatic mode, it doesn't matter. But if you prefer to be in control of your shooting and the result, it's a bit more convenient to adjust the settings on a DSLR, since the setting buttons are always at your fingertips.
Factors to Consider When Choosing a Travel Camera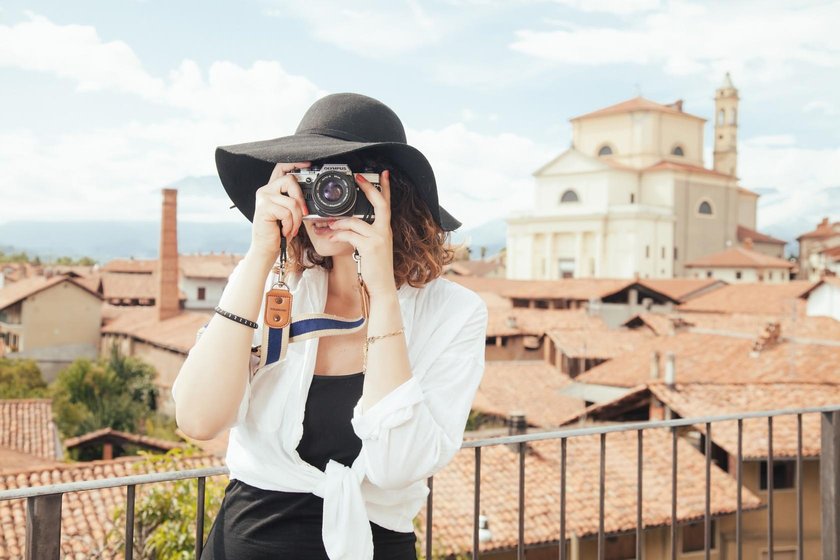 Here are some important tips:
Choose the device according to your hand because ergonomics is not the least important thing. The device should be lightweight and easy to use.

Your wallet, of course. It should not be very expensive, as there is a chance that it will break during active travel.

Choosing a lens is even more important than choosing a camera because lenses give more space for creativity. Amateur photographers usually go for huge zoom lenses because they "zoom well". But these lenses lose image quality.

RAW capability. Try to shoot in RAW format, you will thank yourself later. This format enables more experimentation with processing, changing brightness, contrast, saturation, and other parameters.

A quick photoshoot opportunity. You may see a unique moment and want to capture it. If this is the case, a quick photo shoot is the best way to capture it.

A lot depends on the size of the sensor: image size, presence of noise, and sharpness. This parameter determines the size of the photo sensors inside the chip and the distance between them. If the size of the sensors differs, but the number of pixels is the same, it follows that the size of the pixels themselves differs. When choosing a sensor size, it is important to consider the number of megapixels that were placed there. If too many pixels are placed in a certain area, it sometimes has a negative impact on the quality of the photo. After all, by increasing the number, the size of each pixel is reduced. Tens of megapixels are needed only if you plan to do large-format printing, with posters as an option.
Beginners will also need beginner photo editing software (we covered the best options in an earlier article). In this case, the built-in AI technology will do most of the work for the user, which is extremely useful for a beginner. If you have a good understanding of graphic editors then you are better off with the best photo editor software which provides a much higher level of accuracy.
Additional Equipment for Best Cameras for Travel Photoshoots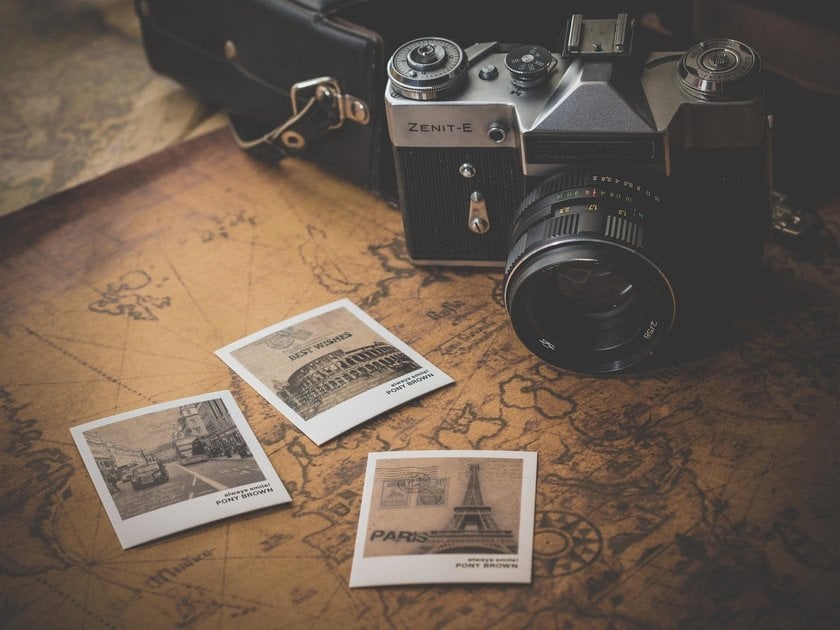 Your photography kit should have:
Protective filters. It is useful to have them when there is a chance of scratching the front lens.

Camera screen protectors. Relevant for active shooting where screens can get scratched. It's best to put protective glass rather than film.

Replacement lens caps. They often get lost, falling out of their pockets.
It is also worth paying attention to a good tripod because sooner or later you'll want to capture the beautiful lights in the city center or the stars in the clear sky. You can't shoot these things handheld, they will be blurry because of the camera shake. You can change the height of the tripod, allowing you to compose your composition in the best way and find an interesting angle. In short, a tripod opens a lot of room for creativity!
Tripods can't be cheap. First of all choose it by the thickness of the legs, not by imaginary capacity, which everyone is so fond of saying. The diameter of the lower section of the legs should be at least 1,5-2 cm, and the thicker the better. And the number of leg sections is optimally 3 or 4.
A photographer has many types of equipment, and a camera is only the beginning, which is not even minimally necessary. In addition to this, a pro will need software for photo editing on Mac. Read about it in our article.
DSLR Travel Cameras: What to Know Before You Buy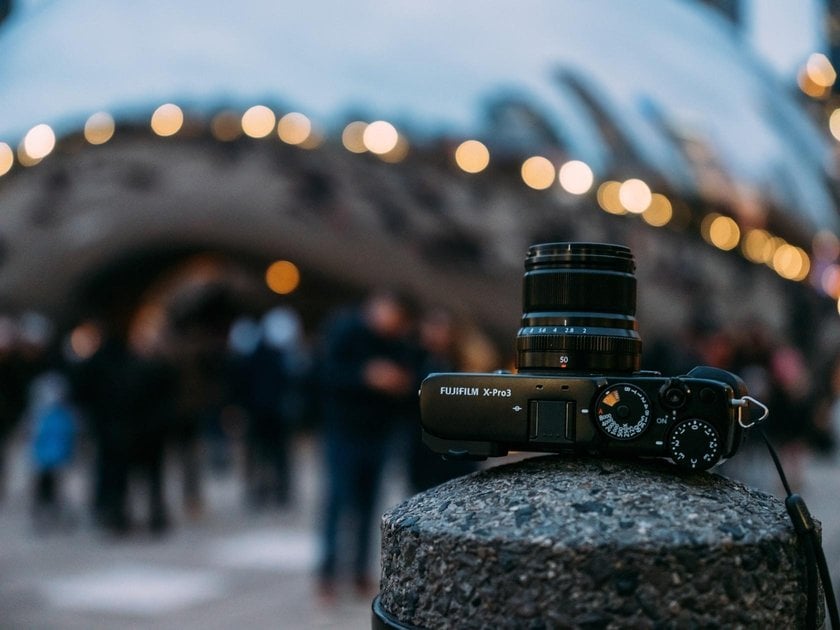 The path to getting the camera you want:
Determining the type of device, depending on a professional level and financial capabilities.

Once you choose the type of DSLR it is much easier to move on. Look at the ratings of DSLRs of the required level and the range of choice is reduced to 5-10 positions.

Among the chosen cameras you find the one with the matrix that will satisfy your creative potential.

We also take into consideration the size of the device. After all, you still have to carry it, which is especially important for the best mirrorless camera for travel.
Depending on experience and creative needs, DSLRs are divided into 3 categories: amateur, semi-professional and professional.
Amateur Travel Cameras
Such devices are suitable for beginners in the creative field. Their characteristics are the minimum: weight, price, and functionality. But it is just right for your first DSLR. The number of megapixels in such cameras ranges from 16 to 24.
Advantages:
They will satisfy novice artists with automatic modes.

The ability to master the shooting settings yourself.

The presence of a built-in flash.

Compactness and lightweight.

An added bonus for the beginner is the help option provided by the system.

This segment represents the most affordable price on the market.
Disadvantages:
The body material is usually plastic which requires careful handling.

Viewfinder frame coverage is less than 100%.
Semi-Professional Travel Cameras
It is the golden mean. If a photographer finds creative sophistication in his pics, it's time to switch to a semi-professional technique. This is the next stage in the development of an artist who has already learned to find the unusual in ordinary things with ease.
It makes no sense to look for the advantages of a semi-professional camera in the number of megapixels. Here it is the same as in amateur cameras. The shooting modes do not differ either. What then are the advantages of this type of equipment?
Higher-level photographers need a semi-professional DSLR not for the sake of prestige. They have new requirements for the results of their photography, which an amateur camera cannot cope with. An experienced artist looks at his work from a creative point of view. That is why there is a need for professional development. New capabilities of the intermediate cameras:
Perfect picture quality in difficult conditions. There's hardly any difference between amateur and semi-pro pictures taken in perfect light. But when it comes to night photography, the capabilities of an entry-level DSLR won't be enough. The result of a mid-level tool is much higher.

Thirst for speed. One of the main advantages of higher-class cameras is speed. And it is noticeable in many functions. If serial shooting is important for the photographer, then here he will be at an advantage. The fact is that the large buffer memory in a semi-professional camera increases the length of the series, leaving the continuous shooting speed high. What cannot be said about amateur models: the memory fills up very quickly and the speed drops by half.

An accurate reflection of reality. No entry-level camera is demanding in terms of accuracy, and to convey the finest facets of colors and shadows, you need it. In the process of creative work, a professional needs accuracy in many parameters. Unsatisfactory depth of field, insufficient white balance, and other things make an experienced photographer change his amateur equipment to semi-professional, at least.

Expanding the boundaries of possibilities. Rain, sun, snow, dust – semi-professional equipment is ready to work even in adverse conditions. Thanks to a metal frame and dust and moisture protection, as in the NIKON D610 Body, this type of model is particularly rugged. This allows you to succumb to the muse and go shooting at any time of year and day. The mid-range equipment allows you to use large telephoto lenses.

Manual focus on creative ideas. Unlike an amateur camera, the semi-pro is equipped with a large viewfinder. This allows you to master the manual focus mode. If the buyer with the photo on "You", the option of composing the frame is no longer suitable. Additional options simplify control and access to settings.

It is close to a professional camera but still pulls some features of the amateur one. This option is suitable for experienced intermediate-level specialists. And also for photographers who are not ready to pay more than $1000 for professional equipment.
Professional DLSR Small Cameras for Travel
The crest of photographic art, the pro-level technique, allows you to open a new world of art. Ultra-precision, all kinds of shooting parameters, one hundred percent coverage of the frame – the parameters of the equipment, designed for professionals of the highest level. They open your eyes wide and let the artist put all the experience he's gained into quality photography.
A huge number of megapixels, an ergonomic body, and a huge number of features – what more could you ask for? However, as strange as it may sound, professional devices would not be the best choice. You're much better off with a semi-professional model, as it has enough features to take high-quality photos and the price is lower.
Regardless of which device you choose, you will need to do the post-processing. About the best Photoshop apps for Mac, you can find out in our article.
7 Best Mirrorless Travel Cameras in 2023
So, let's move on to the top of the best devices!
1. Fujifilm X-H2
The Fujifilm X-H2 is a very attractive option, especially for its price. Its 40-megapixel sensor is the highest among APS-C cameras, second only to some full-frames. It also shoots movies at 8K resolution and has a 5-axis IBIS system. The design and operation are identical to the X-H2S and X-H1.
The status panel on the top is beautiful and gives up the shutter speed and ISO dials. The Fujifilm X-H2 may be a bit slower than the X-H2S, but it's still a fast camera with accurate autofocus. Compared to the X-H2S, it offers more resolution but a slightly slower continuous shooting speed, making it ideal for most genres except action. This model can be called the best travel camera in 2023 due to the successful combination of its characteristics.
2. Canon PowerShot G9 X Mark II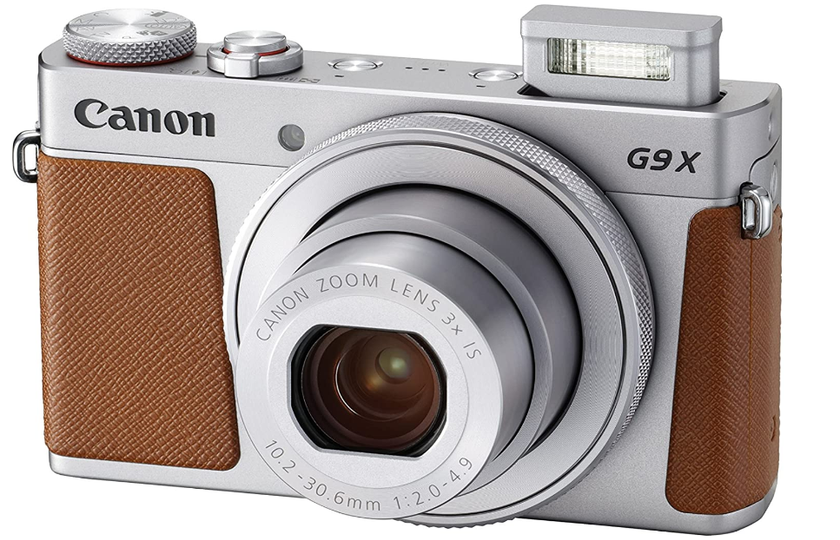 One of the best compact cameras for travel. Canon makes several great cameras with a 1-inch sensor, with the G9 X Mark II being the smallest in the lineup. Measuring 98.0×57.9×31.3 mm and weighing 206 g, it's as compact as the best compact camera can be.
You'll find a 3-inch screen on the back, so there are few physical buttons, and there's no typical 4-way navigation dial. The reduced size also means you won't see an electronic viewfinder here, though at this size it's unlikely to be useful. You can also count on a 3x zoom lens. Its maximum aperture of f/2 is impressive, but at a maximum magnification equivalent to 84mm, it shrinks to a meager f/4.9. But if that doesn't bother you, then the G9 X is the best point-and-shoot camera for travel.
3. OM System OM-5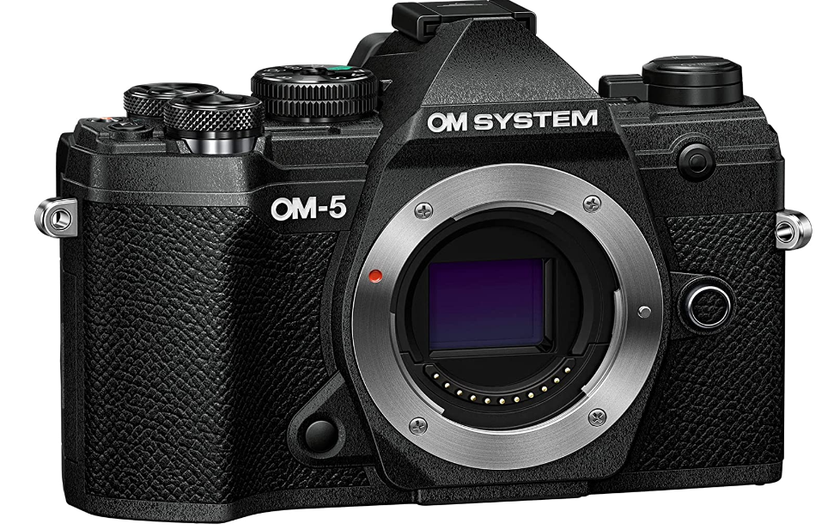 It boasts several features, such as exceptional in-body image stabilization and computational photography modes, tailored specifically for adventurers. Automatic stabilization and a 20.4MP sensor allow you to take clear shots.
This model can also be considered one of the best video cameras for travel. As I examined it, I found that its electronic viewfinder (EVF) resolution was nothing extraordinary. However, it could record videos of up to 4K/30p, which was a stunning feature. It also came with a smaller sensor, which had its own set of limitations. Despite these shortcomings, I believed that they were acceptable trade-offs, especially given the compact size and reasonable price.
4. Panasonic Lumix DMC-FZ300EGK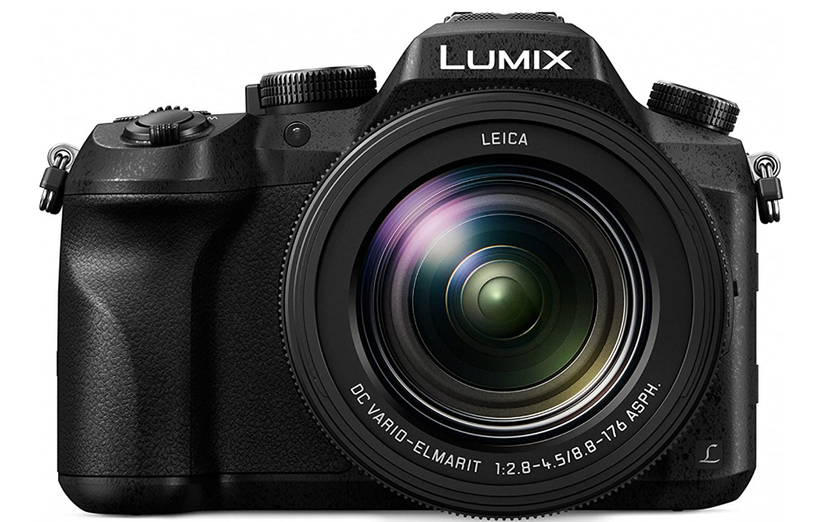 In the age of smartphones that have redefined point-and-shoot photography, compact cameras must bring something distinct to the table to justify their place in one's travel bag. And this model is capable of doing that. It has a sizeable 1-inch sensor and a versatile 24x optical zoom, which set it apart from other devices. Despite being relatively expensive for a budget compact camera, I believed that Panasonic's travel zoom was a wise investment for photographers seeking quality and flexibility.
5. Canon EOS R10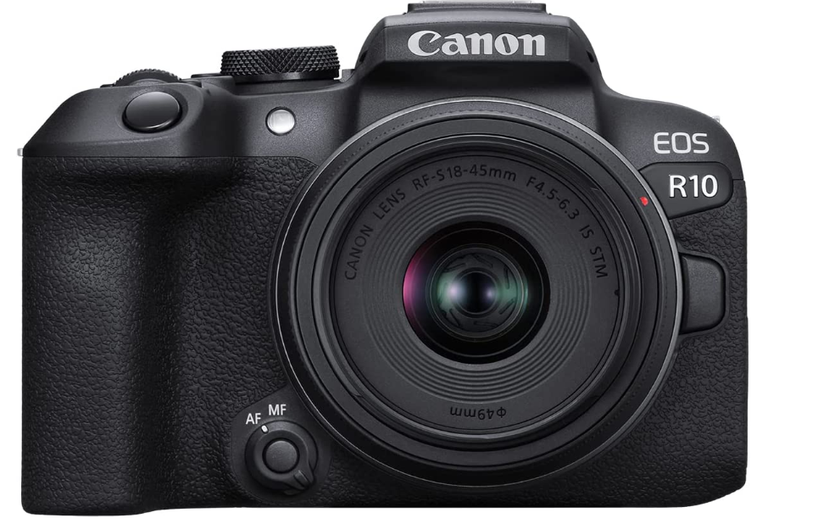 It is a compact DSRL equipped with up-to-date technology and a familiar sensor, much like its R7 counterpart. Even though it is geared towards entry-level consumers with an affordable price tag, the device boasts an impressive array of features that cater to novice travel photographers. With a Digic X processor, one of the best digital cameras for travel boasts exceptional autofocus technology and burst shooting speeds of up to 15fps.
Regrettably, the model lacks in-body image stabilization, which limits its effectiveness in low-light settings. However, it produces satisfactory stills and videos in well-lit environments. Though it doesn't revolutionize the category, the device sets a new standard of performance for APS-C cameras.
6. Sony ZV-1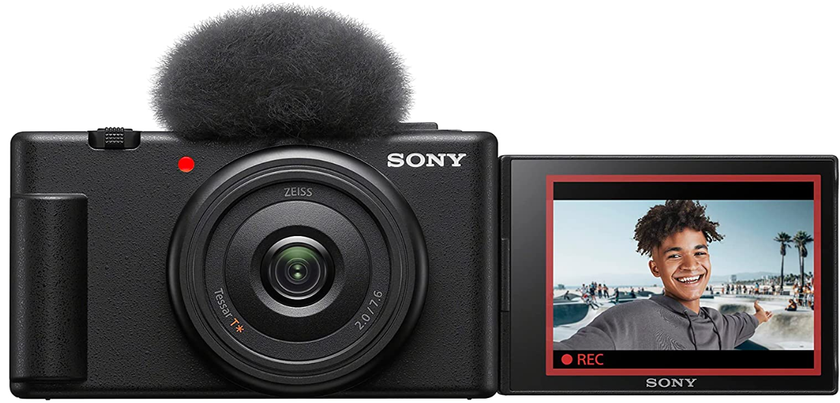 This action camera was created specifically for video bloggers and at first glance may seem like another unremarkable model in the Sony RX100 lineup, but it's actually much more interesting. If you've used one of the RX100s, you're already familiar with the sensor and lens.
What's different about this camera are the controls, the back screen, and the body. It also has the popular 24-70mm zoom range with a variable aperture of f/1.8 to f/2.8. The active SteadyShot stabilization isn't the best here, but the autofocus is impressive. The angle of the rear screen is adjustable, which means it will be perfect for photo and video selfies. And thanks to the wind protection, the sound quality remains pretty good even with the built-in microphone. It is one of the best compact cameras for travel.
7. Fujifilm X-S10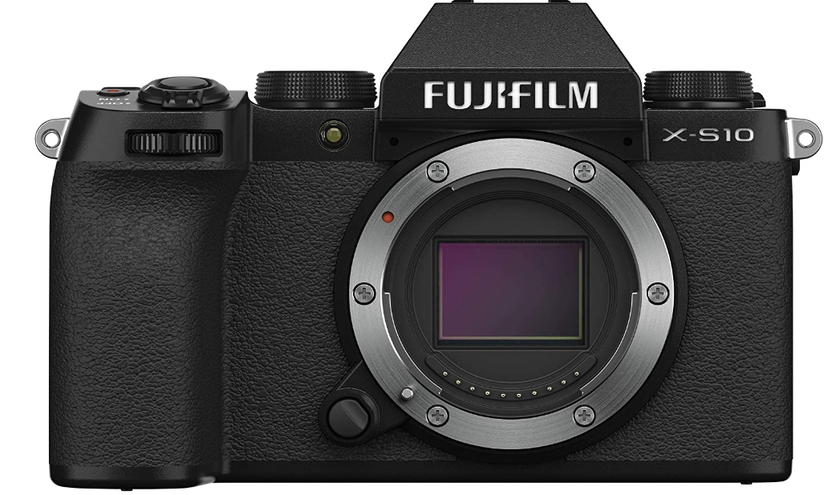 It is without a doubt the best all-around APS-C camera available today. It boasts a fully tiltable screen and excellent operability overall, despite having fewer external controls than the Fujifilm X-T4 and Fujifilm X-T30 II. A huge plus is the presence of IBIS (internal stabilization), which facilitates shooting without a tripod with a shorter shutter speed and will be very useful when working in low light. Like all Fujifilm cameras, the jpg images taken with this camera look amazing without editing. And if you want to add effects to your pictures, there are many different film simulation modes. When it comes to APS-C cameras, we couldn't find a better balance of features, performance, and price than the Fujifilm X-S10, so this is our favorite.
How to Properly Store and Carry Your Travel Camera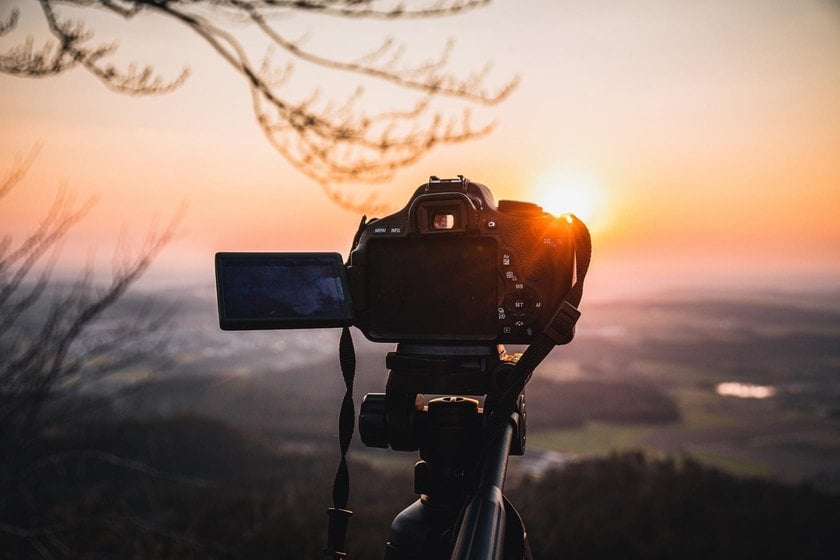 Proper storage is crucial for photographic equipment because any mechanical damage, from scratch to broken glass, can affect its work. Most damage appears due to improper storage and transportation, so we've put together some tips and accessories to help you keep your camera arsenal in top condition:
Keep your camera away from other electronics.

Avoid direct sunlight.

Avoid temperature extremes.

Avoid high and low temperatures.

Avoid high humidity.
Sometimes even the most inspired photographer has to leave equipment unattended for long periods of time. If you plan to turn your back on photography for a month or more, the rules of storage change a bit.
One of the easiest ways that doesn't cost much is to put your camera in a sealed plastic bag and add absorbents since condensation can still occur. To store the device better and more properly, it's worth removing the battery and memory card. Also, for a DSLR or mirrorless camera, it's best to remove the lens and use the covers that come with it. Some manufacturers recommend turning the camera on occasion, once a month is sufficient. Generally, this should be done as a "recharge" for the camera to keep the electronics inside it working. If your camera requires this, it will definitely be mentioned in its manual.
It's best to store your lenses where they're not in danger of being dropped or bumped. And be sure to keep the lens glass securely sealed with lens caps. Pack all the small parts so that you don't lose them and remember where they are.
FAQ
In this section, we will answer questions that users may have.
What Is the Best Small Camera for Travel?
It all depends on what exactly you want to get. The Fujifilm X-H2 tops our list because of its excellent price-to-performance ratio. You can take a look at the other models on our list. Also worth noting is the Sony ZV-1, which is so compact that you won't feel it in your backpack.
What Is the Best Camera for Travel Vlogging?
One of the best options is the Sony ZV-1. However, there is another model – Sony ZV-E10 designed specifically for vloggers. It didn't make our list, but for those who are vlogging, this would be an excellent choice.
It's a camera with interchangeable lenses with a lot of features that vloggers need: it includes a built-in 3-directional capsule microphone with a removable windshield, 3.5mm ports for microphone and headphones, a USB-C connection that allows live broadcasting, and much more. The drawbacks are minor technical points: electronic stabilization requires more framing, as does shooting 4K video at a maximum frame rate of 30p, and the menu system is not very easy to navigate, as always with Sony. But all in all, this is one of the best cameras for travel vlogging.
What Is the Best Low-Cost Camera for Travel Photography?
When choosing the best camera for travel, we focus on portability and price, and the sleek yet powerful Panasonic Lumix DMC-FZ300EGK is one of the best portable cameras in the world.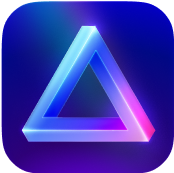 Advanced yet easy-to-use photo editor
view plans