Good photographers are in high demand. But a good photo editor seems to be even more in demand.
If you take a look at before/after photos, you'll see that a photo's full success depends on the right editing. Anyone can buy a camera and take some shots, but only a few can transform a usual photo into a masterpiece.
How can you determine whether you have what it takes to be a photographer and an editor? If you've heard you have nice Instagram or Facebook pictures or been asked to take a photo and then edit it for someone, you can take some photography courses. If you see certain progress when you work with a photo, don't stop and take a step forward - learn about graphic design tools and editing programs.
Luckily, you don't have to look for them on your own, just start developing your photo editing skills with the list of the best photo editing software for beginners we introduce below. No doubt you already know about some of them, though others may come as a surprise. Enjoy, and try out all of these editors to pick your favorite!
If you are looking for simple photo editing software where you can drastically improve your pictures in less than 2 minutes, pay attention to Luminar Neo.
Luminar Neo is a creative photo editor designed to be effective and fun, even if you have no previous experience in photo editing. Its award-winning interface is intuitive and straightforward so that you will achieve any desired result on the first try. Thanks to Artificial Intelligence, Luminar Neo automates many complex manual tasks and offers easy one-click tools to enhance your images in seconds.
Try Enhance AI tool first to quickly improve your image's color, details, contrast, and depth. All those adjustments are applied with a single slider called Accent AI. Sky Enhancer AI is a one-slide solution that brings back life to a washed-out sky and makes it bright and captivating as in real life.
Speaking of the sky… You can replace it in one click with the Sky AI tool. Really. AI analyzes your image, detects the sky, and automatically selects it so that you can swap it with the more appealing one. Easily solves the bad weather problem!
Moreover, Luminar Neo has built-in instant Presets that can be applied to any photo. Presets are tailor-made and selected by leading designers and photographers for Luminar Neo. That makes Luminar Neo one of the best beginner photo editing software. If you need more information, read some reviews of the software on our website. You might find them useful.
Download Luminar Neo and Get a 7-day Free Trial
I'm in!
Access, edit, and share your photos from any browser.
Adobe Lightroom is the king of the editing world. In my personal experience, I can say that it's obligatory for all photographers to know this tool. Why? Let's find out.
First of all, the easy photo editing software Lightroom is all about intuition. Experiments and genuine art are made in Lightroom. Just upload a photo, and you can play with it for hours and more, as there's so much to apply in this amazing editor. However, don't worry. Once you've mastered Lightroom, you can make your own presets and apply them in your next photosets, thereby enriching the editing experience. The only drawback of Lightroom is that it's a bit expensive. So try out the test version and then decide if you want to pay for this feature-rich program.

3. Snappa (Free Starter Pack)
Create online graphics in a snap.
Many photographers are looking for photo editing for beginners, which in addition to the basic editing tools, have the opportunity to the improvement of appearance.
"Snap" is what you think of when you hear Snappa. This software allows SMM specialists and bloggers to create visuals that cause aesthetic pleasure in viewers. Apart from being fast and furious, the platform is also super flexible. It makes perfect images for Facebook, Twitter, LinkedIn, Pinterest, Instagram, and other social media platforms. Additionally, it creates cool ads, blog posters, flyers, emails, and other infographics.
If you're lazy or like to use ready-made images, Snappa has a whole stock of them for you. What's more, this photo editor for beginners contains essential presets that you can either apply directly or use as a guide.

Make your photos one-of-a-kind and add some quotes with beautiful fonts, effects, and filters. Don't be afraid to make your dreams a reality.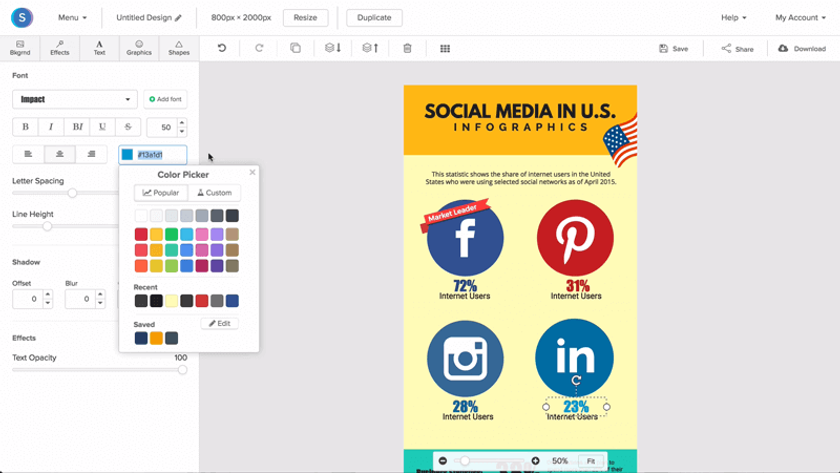 Ultimate creative freedom with simple photo editing.
If you're wondering where to find an editor that supports RAW files and fixes all details without damaging the whole image, the answer is ACDSee. Its GPU-powered system and updated adjustment layers help you meet your creative goals and live up to the expectations of your clients.
This is the best photo editing software for beginners when you want to get good results but you haven't much time for photo editing. A color palette enhancer, non-destructive specific areas targeting, fast facial recognition, black-and-white modes, and excellent contrast and exposure tools will certainly do the job.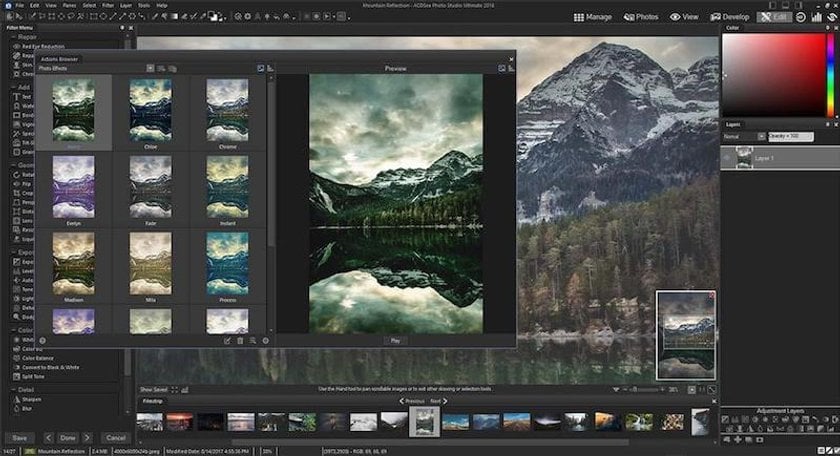 Reimagine reality with this easy-to-use photo editing software.
Well, well, well. Who do we have here? It's our old friend Photoshop, one of the best photo editing programs for beginners you can master literally in a couple of weeks! Yep, this cowboy can do crazy stuff.
Although Photoshop and Lightroom are both good for editing, Photoshop focuses more on creating. Basic photo editing software Lightroom is all about enhancing photos, adding effects, resizing, and cropping, whereas Photoshop supports 3D designs, illustrations, and graphics. Flyers, cards, posters, banners, website photos, logos, and icons – you can create all of them in your faithful Photoshop.
You can trust this graphic design tool because it's a well-tested and approved program used by millions of designers and photographers. Thanks to this work assistant, they got really powerful photos and other projects. Experience, worldwide recognition, and long years of service demonstrate its potential to the fullest.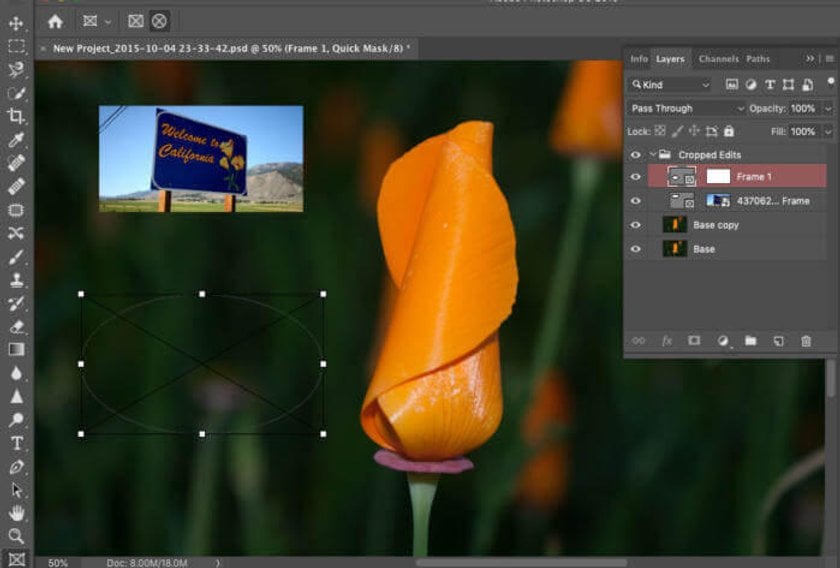 Get the power, versatility, and intuitive tools you need here.
If you have just recently started to process images and are looking for a tool with extensive editing options and amazing results, this is the best free photo editing software for beginners. This editor and graphics maker has a conservative and clear design that's reminiscent of Paint in the 2000s.
Hundreds of designers and photographers use Corel PaintShop Pro for massive and impressive projects. No matter how many photos you have, it will make them all stand out.
Minimalistic design and simplicity are important for photo editing software for beginners. Here, we have them both.
Test out photo editing software for beginners PaintShop Pro for yourself and share your feelings with your colleagues!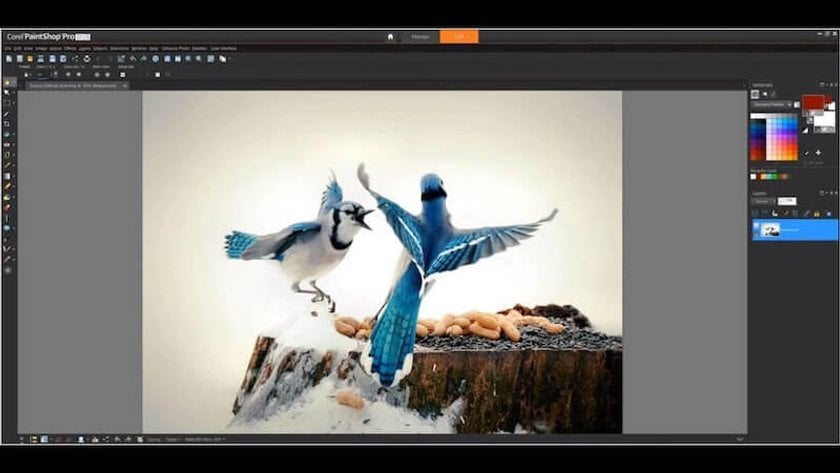 7. Capture One (30-day free trial)
Introducing new Latitude Styles.
It's significant to have the opportunity to open a photo of any format and use different editing features to get the best results. This curious editor supports every file format from all major camera brands. Thus, Capture One guarantees instant recognition of RAW files and quick automatic enhancements to your uploads.
The platform is the project of Phase One A/S, which means it's made for and used by professional photographers. Advanced software and high-resolution camera modules are what allow Capture One to make your life easier.
The official website offers style kits inspired by all the beautiful places in the world. Create a Hawaiian look or London-like rainy weather in your photos. Everything is possible with such simple image editors as Capture One.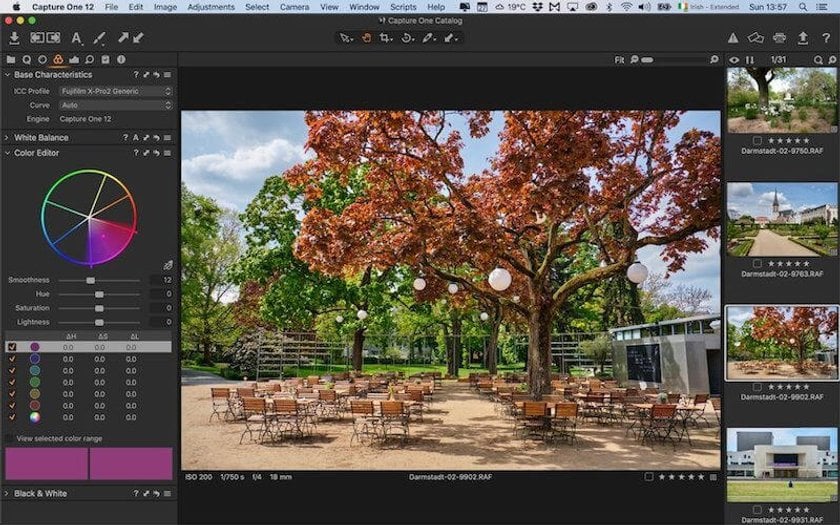 Designed by and for photographers.
Are you tired of adjusting each photo from one shoot to certain parameters? Then use this simple photo editor software. The beauty of this advanced platform lies in the fact that it's created by photographers. DxO PhotoLab not only allows you to convert RAW files but is easy to use.
One of DxO's exclusive features is U Point Adjustment Technology. What's it all about? When you're editing a set of photos taken in similar conditions and with similar lighting, this feature applies all the enhancements and effects you've already added to one of the photos to other areas that have the same problem.
DxO also has an optical correction module that compensates for optical flaws in your camera lenses. The best simple photo editing software is a pioneer in this sphere; all of its competitors take these modules as an example.
Moreover, DxO says goodbye to failed night photos thanks to prime denoising technology that allows the camera to capture clearer and more detailed images.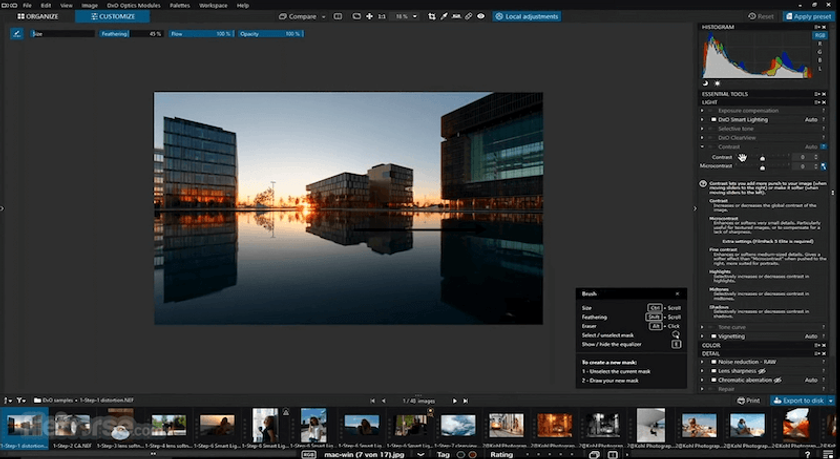 9. GIMP (Free)
Free and open.
If you're looking for free simple picture editing software that provides amazing results at a professional level, this variant is for you. GIMP lets you make as many adjustments as you like, and you can even change its source code. You can also use third-party plugins to create an editing platform unlike anything on the market.
High-quality photo manipulation and tools for creating original artwork are the two main things offered by GIMP. You can create artistic images with perfect lighting, exposure, and contrast through a variety of unique graphic design elements, components, and effects using the best photo editing software for beginners for free. And it's completely free, which makes it one of the best photography editing software for beginners who cannot afford to spend much on a new hobby.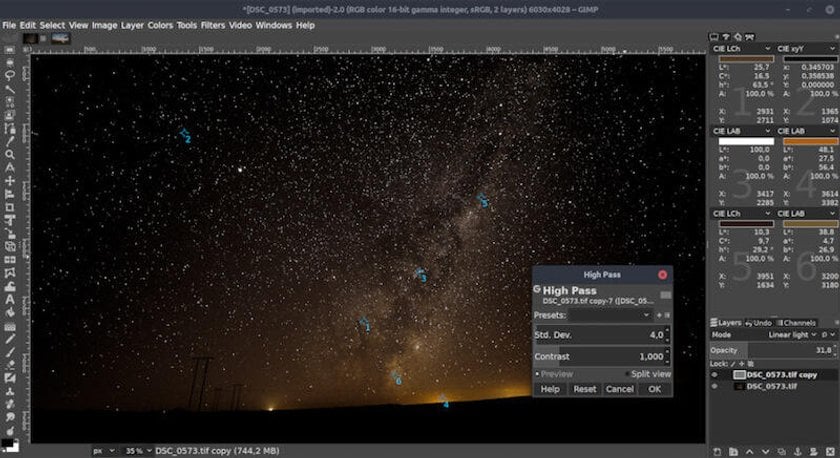 10. PicMonkey (Free 7-day trial)
It's all about productivity boost.
When processing large numbers of photos for a blog, social networks, and other purposes, high speed and the ability to work with different files are important. This free photo editing software for beginners is just right for this.
PicMonkey does its best to help you edit the most photos in the least time. You can do that by collaborating with your team or friends in real-time.
You can also add elements such as fonts, logos, presets, and brand colors. Go crazy!
Images can be exported as PDF, JPG, and PNG, which are the formats most users need. Besides, edits are automatically saved to the cloud!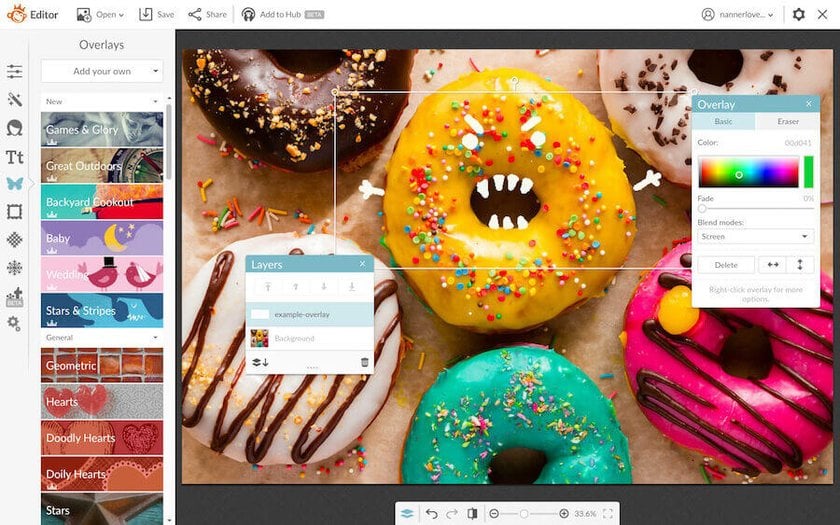 The best photo editor for every idea, one, and thing.
Pixlr Editor is one of the best easy photo editing software for those creative people who just start photo editing. It's very easy to work with this program.
With its help, you can edit one or a whole set of photos effortlessly and in no time. The design of the editor is smart and logical, so you're unlikely to have any problems or difficulties with finding the right effect.
The best free photo editor for beginners Pixlr allows users to get the most out of their pictures. The Pixlr team understands that many people are far from the design world and need a photo editor that easily transforms unremarkable shots into logos, cards, posters, flyers, and quotes. This technologically advanced boy certainly lives up to those expectations.
UsePixlr and forget about professional photography software once and for all.

Picture the future.
This is one of the best beginner photo editing software that gives wide opportunities for post-processing. By using it, you'll feel professional, even if you have little experience with editing techniques.
Affinity Products, along with Affinity Designer, are armed with professional creative software. The design of the official website doesn't remind me of any other graphic design tool.
Along with a great design, Affinity offers RAW editing, 360-degree image editing, panorama stitching, HDR merge, PSD editing, and more. Retouching is a strong side of Affinity Photo because it has a full set of necessary functions such as dodge, burn, clone, patch, and blemish tools.
The reviews say that the program works without malfunctions. It has also been rewarded with the "Apple app of the year" title which means that it operates with the latest powerful technologies.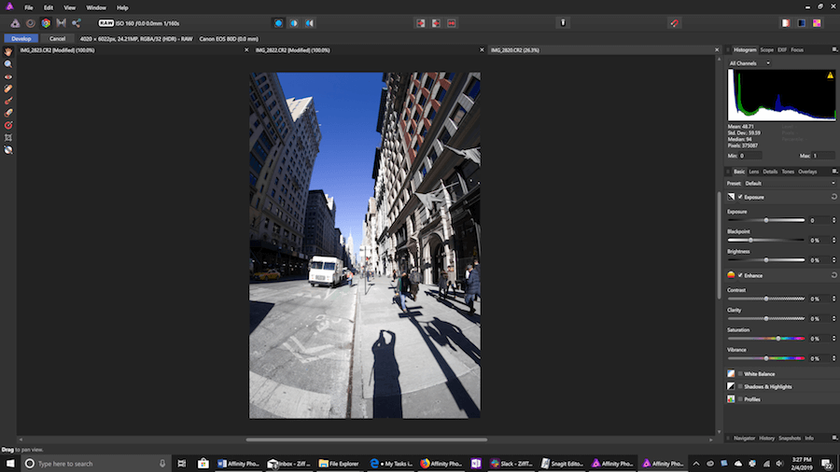 13. PortraitPro (Free Trial available)
Fast, easy portrait editing software.
Do you adore capturing the characters and appearance and emotions of different people on camera? And do you want to find software that will help you to move to a new level? So, now let's cover an important tool for portrait editing, PortraitPro. This software knows all about faces, skin tones, make-up, and other essential details every photographer should consider.
The rules of photo editing for beginners PortraitPro usage are simple:

Upload a portrait.
See what PortraitPro can do on its own to enhance it.
If you want to edit it on your own, skip the automatic mode.
Smooth the skin and remove blemishes.
Go to the Makeup tools section and work with the eyes, eyebrows, lips, nose, and neck.
Add some shadows and highlight the cheekbones, under the eyebrows, the bridge of the nose, and above the upper lip.
You're ready to sell your photo. Congratulations!
The retouching module of PortraitPro has helped it win numerous awards for the best software in the field. Developers along with software engineers have made the platform so multi-functional that it can detect your age and gender. Wonderful, isn't it?
Go for the easiest photo editing software PortraitPro if you love making and selling portraits. Believe me, this is the best tool for face editing on the market right now.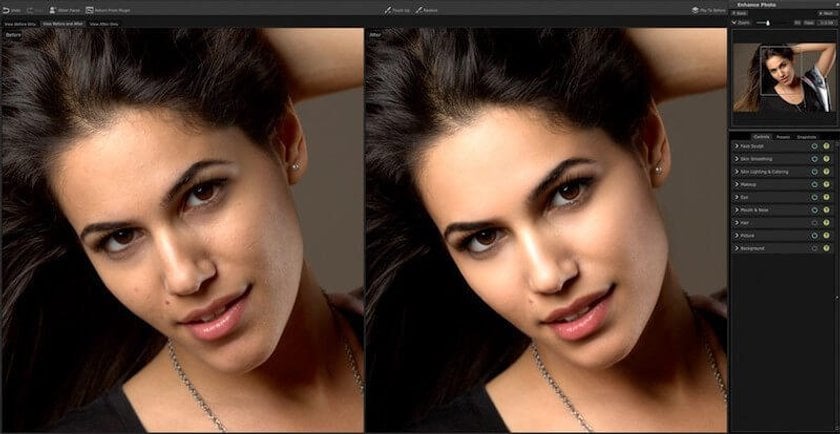 14. Canva (30 days to try)
Design anything. Publish anywhere.
If you want to find one of the best tools for different tasks, this editor is for you. It's very popular among SMM specialists, designers, and other creative people.
Judging from Canva's logo, you may think that it offers you the ultimate freedom to perform all of your creative tasks. And you would be right.
Thousands of ready-made templates, millions of images and stock photographs, different filters for every taste, and free icons are what Canva offers.
This top-notch and free photo editor for beginners will help you design effective branding like a professional. Create your own logos, banners, cards, flyers, and other materials quickly and effectively.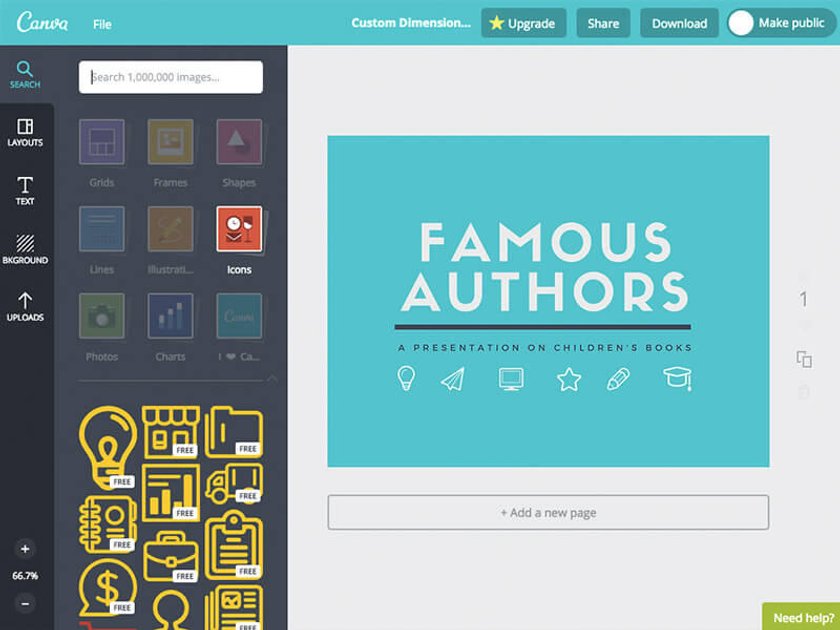 Draw freely.
There are different software in the world of creativity. And if you've already tried editors from processing photos, create something interesting without picking up the camera in your hand. But how? Try the easy image editing software Inkscape.
This is a pure graphic design tool for creating new objects and items from scratch. Just open the program and use your imagination.
Inkscape could be compared to Paint and Paint.NET. But to my mind, it's still a bit different. For example, Inkscape is known to work smoothly, especially for printing. The problem with many similar platforms is that they don't convert images to the right size for printers. Consequently, the print quality is poor. With this editor, you'll never have this problem.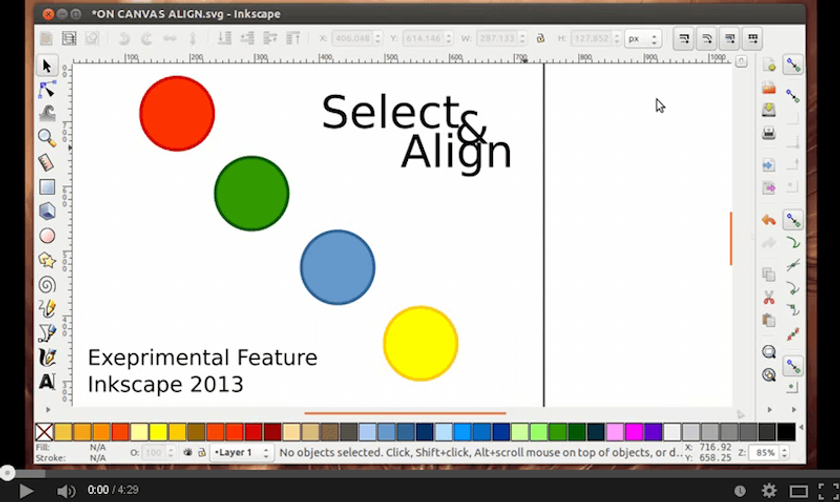 16. Fotor (Free Basic Plan)
A revolutionary photo editor and design maker.
Fotor is the answer if you're looking for simple photography editing software for beginners.
Millions of users and processed photos guarantee its good performance. This software is available in Google Play and the public domain on the Internet.
Fotor's specialty is collages. The app has hundreds of them, and you can make your own if you have some cool ideas in mind.
Go artistic with Fotor.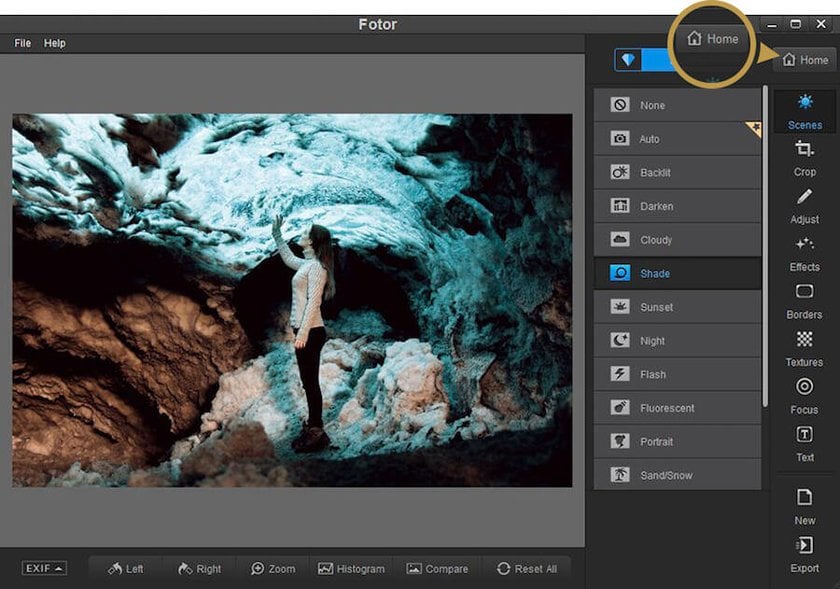 Summary: how to choose the right photo editing software for beginners?
We've already considered all the best photography editors for beginners. But what tool to choose among them? If you have enough time, you can try each. Don't you want to spray on all of them? Then choose the best depending on the goal you want to achieve. For example, if you need to make quick and impressive adjustments with the help of AI,, Luminar Neo is a nice choice for you. PortraitPro will help you to work with portraits in the best way, cleaning the skin, correcting makeup, and doing a lot of changes to your appearance. And if you prefer shooting with a drone, pay attention to such photo editing beginners as AirMagic.
That's it. We hope you found something useful. Try out these editors for your creative work. Good luck!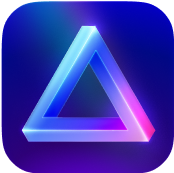 Advanced yet easy-to-use photo editor
view plans