HDR has become a de facto standard for real estate photography, since it can show all the details of interior and exterior of selling property.
While it's fun to just pick up your camera and take photos of whatever you like, when you have to make a living from it things tend to get a little complicated. There comes a time when you need to learn new things that will help you take better photos for your specific needs.
One such challenge occurs if you have to delve into the world of real estate photography. It may seem simple at first to take pictures of houses, or other buildings, and then put them up somewhere but it's not quite that simple. Real estate photography demands that the property you are trying to sell is represented in the best way possible, and that is where HDR images come into play.
HDR Ensures Good Exposure
An HDR image is a combination of two or more photos taken at different exposure value settings so that everything, from the lightest parts of the image to the darkest, are well exposed. This allows you to get those seemingly impossible-to-take photos where you can see each and every cloud in the blue sky as well as the interior of a house through a dark window.
In order to get the best HDR photos for your real estate projects, you need to be familiar with the different programs available for the task. The ultimate decision lies with your personal preference, of course, but here are a few of the best ones you can use for your needs.
Standalone Excellence
Some of the best HDR processing programs come as standalone programs. This allows them to use their own processing prowess to create the best possible results from your bracketed photos.
Out of these many standalone programs, Aurora HDR software stands out for its simplicity and hefty feature set. It has a number of merging options, a digital polarizing filter that can bring out some important details from your photos, and is quite easy to learn. You can also use one of the many presets available for your real estate photography, and use innovative features like Luminosity Masking to make the best of your efforts.
Another easy-to-use HDR editor is EasyHDR. It has been around for some time now and is a very capable HDR processing engine. If you need something that is very easy to use and gives you natural results, then EasyHDR might be worth taking a look at.
Plug-ins for Flexibility
If you would rather have the ability to create HDR images within your image editor of choice, there are some excellent plug-ins available at your disposal as well. One of the most acclaimed is Photomatix. It has a long history, and has been developed actively since its debut in 2003. If you are an avid Photoshop user then using Photomatix as a plug-in for your HDR needs might be the only thing you need, without having to give any standalone HDR image editor a try.
Nik Software HDR Efex Pro 2 also does a great job in tweaking your HDR images within Photoshop. It has better noise reduction than Photomatix, and might very well be the only thing you need to create those ideal real estate HDR photos.
As with just about any program, the best way to find out which one is best for you is to give them a try. Most HDR processors allow you to take them for a test drive before you actually buy them, so make sure you know exactly what your needs are and which program is best equipped to help you deal with them.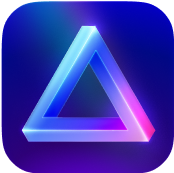 Advanced yet easy-to-use photo editor
view plans