Explore new ways to enhance your photos with only few mouse clicks.
Described as "The Image Editor for Humans", one should give it to Flying Meat, developers of Acorn Photo Editor, for their simple-interface, easy-to-use and efficient photo-editing app.
Photo editing processes ranging from text or shape addition, to cropping, layers or special effects, Acorn is designed to give its user fantastic results in seconds!
Acorn, in its 5.0 iteration, features the enhanced "Shape Processor" as well as other upgrades on some of its previous features. Its non-destructive levels, curves and filters make up for its superb image editing. Also featured are the Vector tools, New Filters and Blend modes, Circle Text tool, Custom Brushes, PSD file support and a whole lot more.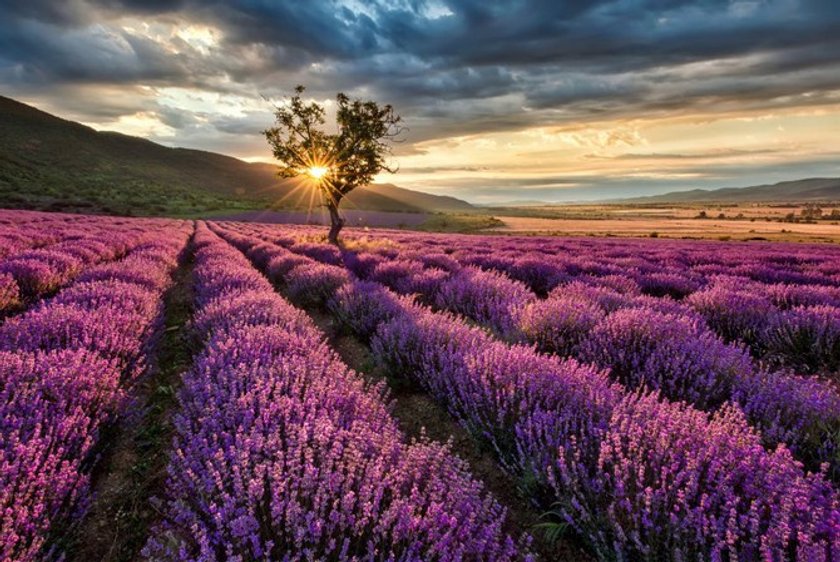 The app's 'Quickmask' mode, 'Professional editing' options and other cool tools have no doubt endeared Acorn to its users. Howbeit it's still a far cry from what's obtainable in Adobe Photoshop, and in Photoshop alternative - Skylum Creative Kit. Nonetheless, Acorn offers a quick getaway-solution to lovely photo-editing needs.
Like Acorn, or most recent Luminar photo editor, the Creative Kit is exclusively for Mac users. It offers richer, more intuitive, robust and efficient options than what's obtainable in Acorn. Using the Kit equals your exposure to a variety of powerful, easy-to-use and highly efficient photo editing tools.
Skylum Creative Kit 2016
The Creative Kit comprises of six 4-consecutive-year, award-winning apps among which is Tonality, the Apple-tagged "Editor's Choice". Pro version of all six apps within the Creative Kit makeup a single installation setup. They are however available as individual file setups on the Mac App Store.
The apps namely Intensify, Tonality, Snapheal, FX Photo Studio, Focus and Noiseless are available as standalone apps as well as plugins to software like Lightroom, Adobe Photoshop, Essentials and Apple Aperture, or as an extension within Photos for Mac.
These apps, having spectacular features, are extraordinary! Each application in the bundle is by itself powerful; put together, they make up an unbeatable app-combination.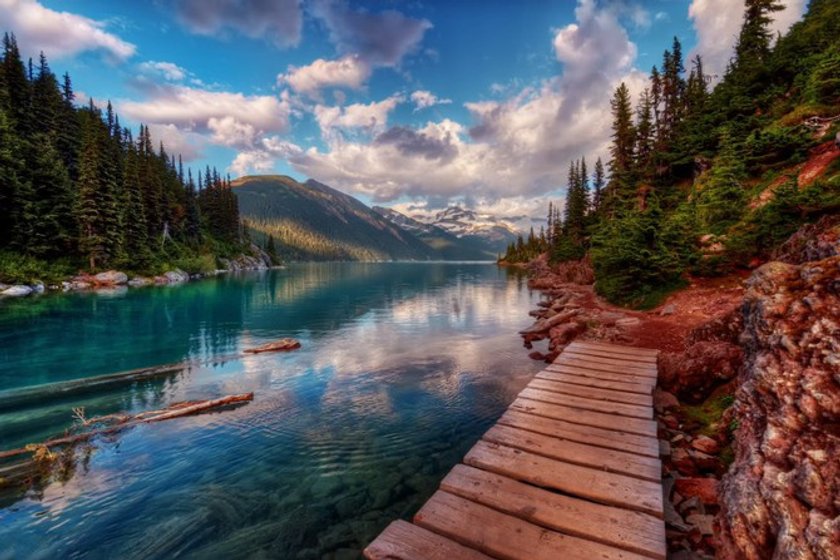 The Creative Kit features over 400+ powerful creative options or tools backed by an in-built social sharing access with maximum integration with Skylum's app center. Thus allowing for seamless digital image transfer between apps for excellent workflow and creativity.
File support is enormously accommodating. The apps support PSD files… One shouldn't expect any less from such extremely efficient apps that possess the versatility to function as plugins or extension.
Even more interesting is the software's easy-navigation interface; it's unbelievable! You'd in fact wonder at how such a simple-looking interface could possibly get your photo-editing tasks done. Skylum redefines photo-editing with its subtle app-embedded, 'unvoiced' statement that, "it doesn't need to look complex to be efficient". This indeed holds sway in the apps' simple designs, yet extraordinary, mind-blowing functions.
The Creative Kit Apps
Now's your best chance at conquering that pesky digital image noise that often ruin otherwise fantastic photos taken in low light. Noiseless is equipped with unique algorithms that are well-suited for smartphones as well as RAW files. The app, which can be easily found on the Mac Apps Store, runs as a standalone only. Its Creative Kit (CK) version runs both as a standalone as well as an extension or plugin to Plugin hosts like the ones earlier listed.
Smartphones and compact cameras or DSLRs often create little light or color speckles that can generally make otherwise great-looking photos unappealing. This is where you'd need Noiseless the most.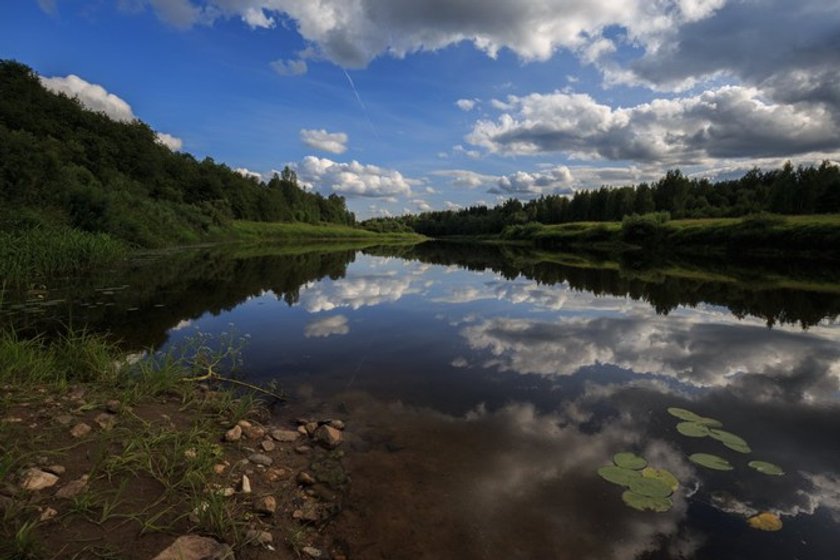 The app employs a state-of-the-art smart technology that automatically analyzes your image, and suggests the best reduction setting for its repair. The lightening-speed technology cleans up your digital noise in seconds, while helping to retain your photo's sharp detail. Noiseless also offers you the option to fine-tune image perfection by providing you with its handy slider presets, or more advanced adjustment options that give you absolute control over filtering, smoothing, as well as structure and detail. The app's multiple-zoom feature allows for closer inspections of your images.
Regardless of the camera you use, Noiseless is gifted with the unique ability of making even your boring-looking pictures appeal.
Its 16-bit RAW-noise-reduction feature would make you wonder why The Creative Kit remains pocket-friendly. Well, the answer is easy and straight-forward. It is Skylum's constantly burning passion to both redefine and revolutionize the 'photo-editing' world; further buttressing its subtle unvoiced statement that "it doesn't need to look complex to be efficient". It doesn't need to be cut-throat expensive either!
Unique Features of the Creative Kit Apps
Tonality CK, the most advanced Black & White image editor for Mac, isn't so described just for the fun of it. Tagged "the Editor's Choice' by Apple, the app features over a hundred and sixty (160+) uniquely created creative presets that can be easily explored or applied in seconds.
The app's amazing proprietary algorithms and features designed by intelligent Pro photographers provide you with a wide range of stunning single-click perspectives for incredible results.
Enjoy the absolute control you get from using the apps fantastic tool sets. Featuring the multiple layers, split toning, color filters, grain as well as the clarity and structure. The app also gives you classic enhancements like texture overlays, blur, glow, lens photo frames, vignettes and a whole lot more that makes it become your ultimate choice for a highly efficient monochrome photography software.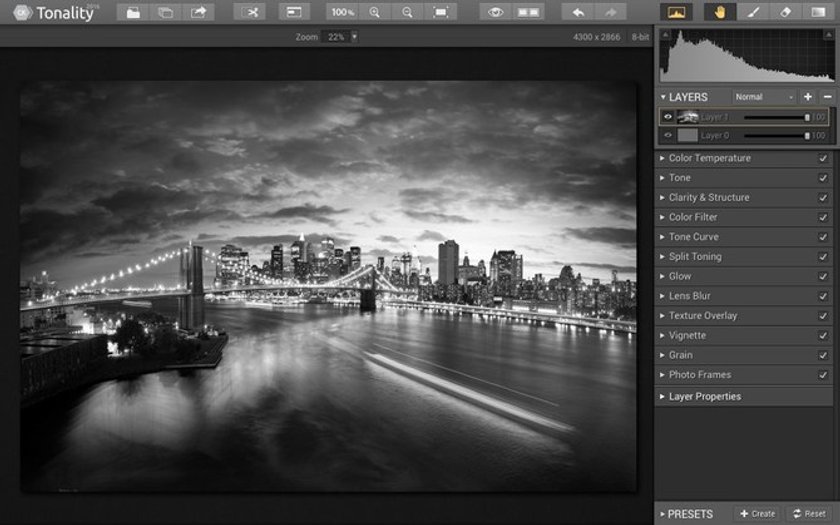 Intensify CK is great at helping to reveal your image's hidden beauty in the most remarkable way. Like the others, it's loaded with unique and extremely efficient pro presets that make outstanding photo editing in moments. The app gives you pixel-absolute control with powerful structure, selective editing, layers, contrast, details and more… Giving you incredible results even from non-promising-looking shots.
It Gets Even More Interesting…
Ever heard about the world's most advanced image-healing software program? It's Snapheal CK, and you'd find it on Skylum Creative Kit. The app is ultra-fast, and features nine uniquely intelligent algorithms that give you all the power you need to tackle and repair any image defect. Snapheal enables its users to easily remove unwanted image-details, strangers, dust spots or objects, in a mouse-click.
Creating stylized blur, lens effect or focus hasn't been this easy. Focus CK enables you to create professionally-looking effects on your images without necessarily going through the ritual of purchasing expensive or specialized lenses. You can even create a sense of movement or action to your photos by taking advantage of Focus CK custom motion blur, tilt-shift and focus.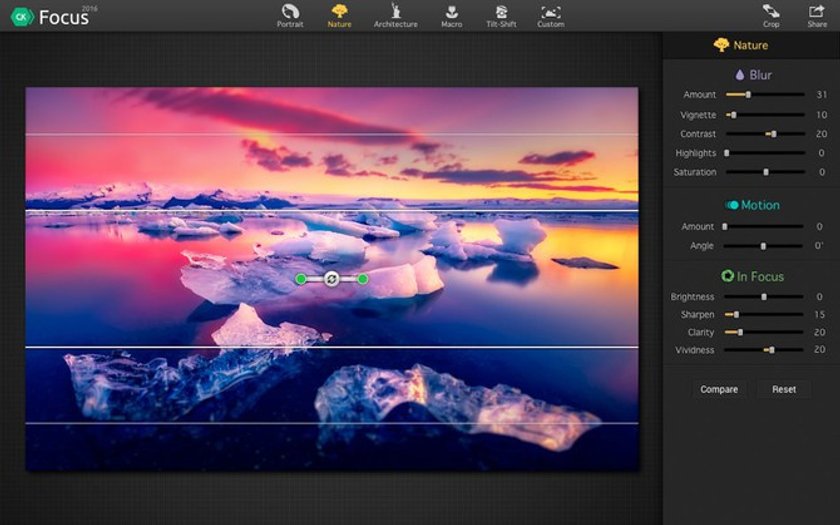 Experience the amazing digital photo effects produced by FX Photo Studio, undeniably one of Mac's renowned photo-processing and filtering software.
FX Photo Studio, the Kit's highly-efficient powerhouse for digital image photo editing is well equipped with well over 200 filters, photo effects and frames targeted at giving photos the stunning looks they deserve.
The app offers thousands of unique and easily accessible creative styles. They include Halftone, Analog, Vintage, Color, Grunge, Hollywood, Sketch, Art, and several others. FX Photo Studio is also suited for iPod touch, iPhone and iPad.
So you see, the Creative Kit indeed offers an intuitive and somewhat more flexible alternative to the Acorn Photo Editor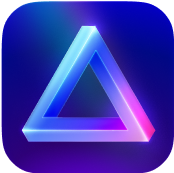 Advanced yet easy-to-use photo editor
view plans