Luminar 3 is recognized for groundbreaking Artificial Intelligence tools, including AI Sky Enhancer, and consistent innovation.
Luminar 3 received the 2019 Best Imaging Software award by the Technical Image Press Association (TIPA), and we couldn't be more thrilled about it!
"Simplicity in an image editor need not mean being limited to only basic effects and enhancements. Luminar 3 offers a raft of tools in an efficient workspace that offers numerous Looks (presets) as well as all that is needed by many photographers to get the best and most expressive results from their images," reads the award citation.
TIPA applauded Luminar's "sophisticated editing tools that allow advanced users to take a deeper dive into editing," including its AI Sky Enhancer filter, as well as its over 70 default styles created by professional photographers.
As a matter of fact, this is not our first award from the TIPA. We also received the award for Luminar back in 2017, and this year's award reflected our commitment to consistent innovation and improvements. In addition, Luminar has received various other top awards, including those from Outdoor Photographer and the Lucie Technical Awards.
"We are so honored to be awarded 'Best Imaging Software' by TIPA for Luminar 3. It shows the power and uniqueness that Luminar 3 holds for photographers, offering a single interface for a photographer's post-production workflow," says Alex Tsepko, CEO of Skylum.
The AI tools recognized by TIPA were developed at our AI Lab. We invest in this nascent field to bring you the latest tools to help ease image editing headaches. With Artificial Intelligence, a single smart slider can do the work of several tools, saving time and enabling photographers to create pro-caliber images. By harnessing this technology, you can achieve superior results with a minimum of work.
In addition to Luminar, we are also bringing AI tools to the upcoming Luminar Flex, a plugin which will offer the editing power of Luminar to those who choose to stick with their current workflow. Moreover, our new AirMagic software utilizes AI to evaluate aerial photographs, applying modifications to common drone photography problems like haze, low contrast, and undersaturation.
"At Skylum, it's our mission to create tools that photographers can harness the power of through AI, but leave the creativity in their hands," said Tsepko. "We love seeing what photographers create, and this award from TIPA celebrates our tools just that much more."
Our continued efforts into the AI space shows how photographers can utilize new and exciting technologies to create unique, creative photographs like never before.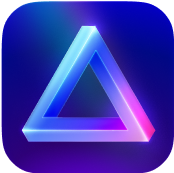 Advanced yet easy-to-use photo editor
view plans