Influencer marketing is a big deal. It has been around for decades, but recently, the market has taken a new turn. It is now clear how big of an impact the influencing industry can make. Influencer marketing is starting to find solid ground because it's one significant means through which businesses can reach a large audience.
Why Influencer Marketing Is Starting To Grow up
Millennials and Gen Z happen to be strongly influenced by influencers around the world. It's no doubt about how easily influencers can convince their consumers to take action or convert. With influencer marketing, brands, and businesses can gain more visibility, attract more target audiences and create brand awareness. It's now a powerful tool that most businesses use to grow, make more sales, and reach a demographic target.
Another reason influencer marketing is starting to grow is that it forms an excellent means through which brands can communicate and build strong relationships with their customers. Influencer marketing is a safe space for consumers to express their thoughts and share their reviews about a product or service. Influencers come with their audience and can help brands and businesses make more revenue, and influencers have the power to extend a brand's reach beyond imagination.
As influencer marketing platforms grow, more businesses and brands can become more successful and gain customer loyalty, making them stand out.
To truly make your content stand out, try photo editing software Luminar Neo to effortlessly take your photos from good to amazing.
7 Reasons Why You Should Become An Influencer
It's almost impossible to scroll through social media without seeing influencers or some form of marketing. Here are seven important reasons why you should become an influencer in 2023:
1. Getting Recognized
The influencer industry is one way to get recognized and make an incredible impact on the world. If your passion is to become famous and master how to be popular, then you should consider influencing as a career. Getting recognized as an influencer helps you reach more people than you ever could imagine. Also, you can reach audiences that are interested in the niche you specify in and are willing to support you.
2. Good Profit
The influencer industry is rich in people and profits. Influencers can make a considerable profit from endorsement, brand partnerships, and engagement. You can make much profit quickly with the right niche, target audience, and platform.
3. Carve Your Niche
The influencer industry helps influencers worldwide discover their strengths, uniqueness, and worth. It helps many individuals create their niche and represents something valuable. It also challenges your creativity and helps you create meaningful content that resonates with your audience or followers.
4. Pursue Your Dreams
For many people influencing is a dream— a career they are passionate about and will do excellently. If you are one of them, pursuing your dreams is one great reason to start influencing in 2023. Keep scrolling; this article will teach you how to become an influencer.
5. Gifts And Discounts
Another great reason to start influencing is the gift from brands and businesses that want you to help them advertise their products and services. Many brands will give you good deals and discounts to continue using their products and showing your audience their products. Gifts and discounts are great for saving money while enjoying luxury.
6. Expand Your Network And Opportunities
Great relationships come from the influencer community. You will be able to meet people doing similar and even diverse things. You can collaborate with like minds, dine with people of excellent caliber and get many incredible opportunities. Influencing will open doors you will never imagine opening, and your quest on how to be famous will become a reality in no time.
7. Make A Difference
Finally, one good reason you should become an influencer is to make a difference, to change the world in your little way, one step at a time. Influencer development doesn't just happen to influencers; it cuts across to your audience and changes their lives in a great new way.
Main Types of Influencers You Need To Know
You have decided to take up Influencing as a career and make an impact in your little way.. before you dive into it, here are the different types of influencers you need to know about to get started.
1. Follower Count
Influencers have gained ground since the pandemic and are popping out all over social media. Influencers based on follower count are categorized into nano, micro, macro, and mega influencers. They are listed based on their follower count and their effect on their followers.
Nano influencers (1000 —10,000 follower count)
Micro-influencers (10,000–100,000 follower count)
Macro influencers (100,000–1M follower count)
Megainfluncers (1M+ follower count)
Nano Influencers
Nano influencers have a minor follower count, less than ten thousand followers. They have a narrow reach but share a good engagement. Nano influencers know their followers can relate to their needs and share highly relevant and unique content. As a nano-influenced, you can offer brands and businesses a different experience. Nano influencers can help people starting a social media business gain more followers and conversion. Micro-influencers are cost-effective to work with.
Micro-Influencers
Micro-influencers have a small following compared to other types of influencers. However, this group of influencers is considered to be more effective than other types of influencers. Because they have a few following, they have an intimate connection with their followers and can quickly turn them into consumers.
Macro Influencers
Macro influencers have more reach than nano or micro-influencers but typically don't have the same level of engagement. Macro influencers may include tv presenters, athletes, coaches, or even celebrities. They have an excellent influencer status, and their content is more professional. Macro influencers help brands and businesses reach a wider audience. Brands pay a good amount of money to get their products or services on macro influencers' pages or to get macro Influencers to talk about them.
Mega Influencers
Mega influencers have more than a million followers. They are obvious on social media due to their influencer status. Mega influencers have a massive engagement because they are active on most social media platforms and carry their followers along with them. They post exciting, educational, and promotional content that keeps their followers glued to their screens. Brands working on awareness or campaigns prefer to use mega influencers to promote their content or products.
2. Based on Content or Niche
Influencers are also listed based on the types of content or the niche they are targeting. Brands and businesses targeting a specific audience usually prepare to work with specialized influencers who focus on a specific niche or industry. Some of these influencers include:
Food
Food influences have a large or loyal following. They promote food-based content on Instagram, YouTube, and TikTok. Food influencers enjoy preparing, eating, and talking about food. They teach their followers how to eat healthily, keep their cooking space clean, organize their kitchens, and set them up. They help brands or businesses selling food, ingredients, or kitchen products promote their products. Food influencers are a great tip on Instagram. If you are passionate about food, it's time to become a social media star.
Read Also: Instagram Presets
Travel
Many travel influencers offer influenced tips, travel tips, tricks, or reviews. They tell you the best places to visit in different seasons, how to get free tickets or discounts, where to stay, eat, or the airlines to book. Travel influencers are highly relevant and sought after. Many consumers follow this type of Influence to learn more about places and their ethics. Restaurants, airlines, hotels, and nightclubs usually pay travel influencers or offer them discounts to get a review or to get them to promote their products or services.
You can easily enhance your travel photography with Luminar Neo. It has all the necessary tools to make every shot exactly as you envisioned it. Replace the sky, add sunrays, apply Golden Hour filter, and many more — all in a one click.
Fashion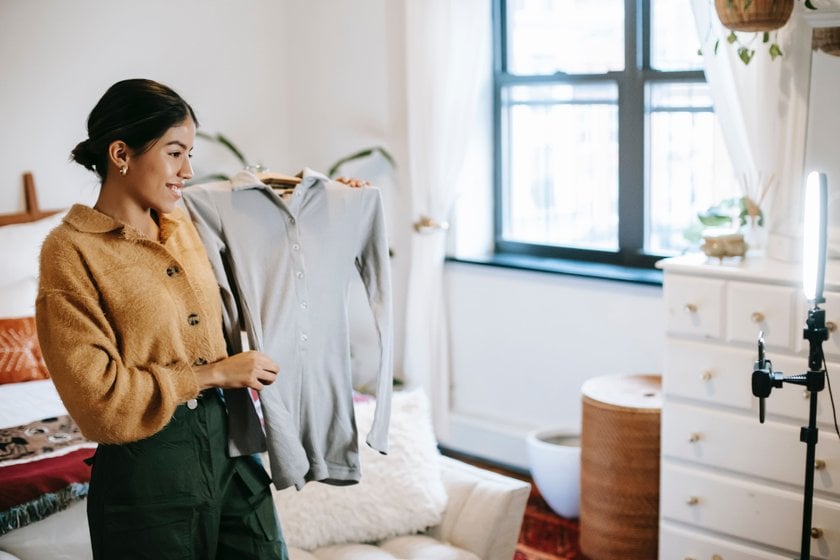 Fashion influencers are focused on clothing, jewelry, accessories, shoes, and other fashionable items. Fashion influencers offer brands and businesses reviews, promotions, and content creation for fashion hubs or stores.
Parenting
Parenting influencers target new parents. They share tips or tricks for parents. Promote and review products parents can use for their kids. They share their joy and pain point about being a parent and help a new parent navigate parenthood.
Roadmap: 10 Steps To Becoming An Influencer
If you have been wondering how influencers get started, how to become an influencer, or just how to become a social media influencer or star, we have got you. Here we share ten influencer tips or roadmaps on going from a social media newbie to a top influencer in no time.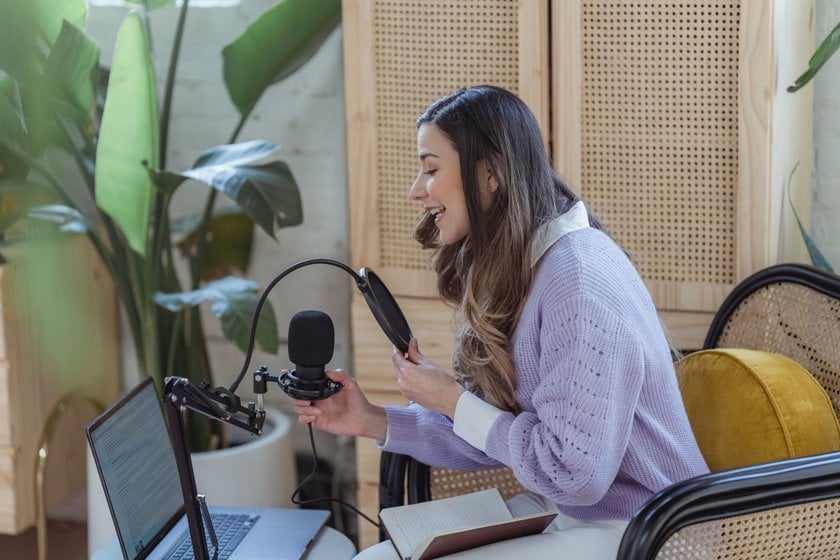 Step 1: Find Your Niche
If you want to become a social media influencer, Your first assignment is to define your niche. You need a clear vision of what area in your industry you want to specialize in and your voice. To find your niche, you must consider your passion and area of strength. Because when your strength fails in the long run, you will depend on your passion to fuel your journey as an influencer.
Choosing a niche is important because it helps you narrow down and focus on areas that align with your skills. Examples of niches that you can specialize in:
Food

Beauty

Travel

Fitness

Finance

Career

Skincare

Gaming

Relationship

Lifestyle

Technology
Step 2: Choose Your Platform
The next step is to decide the social media platform you want to use to grow your following. Knowing your niche will help you decide the right platform to use; reserve the platform people in your niche use the most and show up with content they can relate to. You also have to consider the type of platform and the type of content you want to publish. Some common social media platforms include; Instagram, Twitter, Facebook, TikTok, and YouTube.
Step 3: Build A Content Strategy
It's easy to get carried away building a brand and forget the content that keeps your audience glued to it. You must create engaging and relatable content to establish your presence and grow your brand. You must be able to decide what format your content will take and how you are going to share them; your formats can include videos, images, graphics, audio, etc. you also need to decide what voice you will stick to, is your content going to be formal, informative, fun or a mixture of both.
Step 4: Build A Credible Brand
Put effort into personalizing your brand and standing out from your competitors. People will start searching for you online when you gain a reasonable audience. You can create a website that will serve as a platform through which people can sign up for your newsletter or get a product or service you are offering.
Step 5: Learn Consistency
Most people start up well but eventually gas out and lose interest. Consistency is critical to growing; it's an important influencer tip that helps most individuals stand out. Providing content consistently will help you grow your brand. You can publish your content on specific days of the week and at a specific time. You can also use certain apps to automate and post content even when busy.
Step 6: Network and Find More Opportunities To Grow
Grow your followers by networking and collaborating with other influencers out there. Collaborate with influencers you have gone ahead of and those that are ahead of you to reach your target audience. Find more opportunities to grow and cultivate solid relationships. Leverage existing relationships and try to keep in touch with your potential partners.
Step 7: Expand To Other Platforms
Social media lets you try the waters and choose what works for you. Don't stop on one platform; when you have gained ground on Instagram influencing, move to other platforms like TikTok, Twitter, and Youtube. The more platforms you can reach the more impact and profit you will make.
Step 8: Engage With Your Audience
One interesting influencer tip most people ignore is engagement. Most people that want to become social media stars don't remember to engage with their audience. Interact with them directly, reply to their comments, or like their comment. Make them feel valued and let them know that you see them. As your brand grows, these audiences will remain loyal and your family.
Step 9: Follow The Trend
Stay updated with trends; it helps you relate more with your audience. Know what's going on and give your opinion. Share and provide your audience with the latest news, product, or goods available in your niche. Don't stop catching up; stay connected.
Step 10: Utilize Analytics
Monitor and track your process through social media insight and analytics. Tracking your performance will help you know your audience's demographic, your content's reach, and engagement. These data point out your areas of strength and weakness and help you identify areas you need to improve. Track your ROI, and continue to grow and develop your brand. Keep learning and discover innovative and creative ways to network.
FAQ
What Are The Benefits Of Being An Influencer?
There are many benefits individuals in influencer marketing enjoy. Some of these benefits include:
Generate revenue; Influencer marketing is one way to boost your income. Influencers around the world can monetize their content, product, and services.

Building solid relationships and a community: the influencing market is one great place to network and meet people from different pathways. Additionally, you get to build a strong community and engage with like-minded people.

Personal and professional development: being an influencer challenges you to be a better version of yourself. Every day, influencers strive to improve, express themselves more, and explore creativity. It also gives you room to grow professionally and sharpen your skills in marketing and communication.

Travel opportunities: as an influencer, you will get many opportunities to explore and represent different brands worldwide.

Entertainment: being an influencer is an entire lifestyle on its own. It can be a thrilling experience where you meet different people, go to different places, and enjoy many activities and topics.

Gain professional recognition and build your brand: besides the fame of being an influencer, you get to build your brand, expand your reach and make an impact.

Creative expression: an influencing career doesn't steal your creativity from you or try to change your style. Instead, you are paid to do what you enjoy and showcase your passion and skills.
How Can I Choose My Niche And Target Audience As An Influencer?
Choosing your niche and target audience as an influencer can be difficult if you are just starting. One way to choose your target audience is to pay attention to your passion, interest, and problems. This method is called the PIP method. When you can identify your passion and skill set, you are closer to choosing the right niche and target audience. Here are some influencer tips on choosing the perfect niche and target audience:
Identify your passion and interest: before you can reach an audience, you must be able to identify your area of interest. Think about what topic you are passionate about and the areas that interest you have a lot of knowledge and experience in.
Identify the problem: you can only be valuable if there is a problem that you can solve. Identify those problems and the areas you can come in. Once you find out where you fit in, use your skill set to solve the problem. Identifying the problem and your skills will help you determine the content to share and to which audience.
Research your audience: at this point, you already have a niche, a problem to solve, and a different skill set. Research your target audience by looking at the type of content your current followers engage with, their demographic, and other data available on the insight panel. Use hashtags to gain visibility among your target audience.
Check your competitor followers: your target audience is already following your competitors and willing to get to know you. Always stay glued to what your competitors are doing and how they are doing, which of their posts ate their audience relating to the most, and why. Don't copy, but use their strategy to gain your audience too.
How Can I Create Engaging, High-quality Content That Resonates With My Audience?
To create relatable content, you must first know your target audience, think like them and answer their many questions. Here are a few helpful tips:
Know your target audience: the more you understand them, the more you can meet their problems and appeal to them. Research your audience and their needs.
Connect on a human level with your audience: consider the topics you want to talk about, take your time to think, and reflect on questions your audience has before you create your content.
Focus on content quality: as an influencer, you must deliver your content most attractively. Invest money in quality when you start to grow and make a profit.
Call to action: always encourage your audience to take action. Afternoon they are done consuming your content, encouraging them to subscribe, download a free guide, follow you, or share your content to relevant social media platforms.
What Are Some Common Mistakes To Avoid When Starting As An Influencer?
There is no doubt that influencer marketing is a prominent place, and so much competition is going on. You must avoid some mistakes to remain at the top of the game.
Not using hashtags correctly.

Posting low-quality content.

Trying to be a jack of all trades.

Not setting content goals.

Not engaging with your audience.

Not using content planners to schedule your post.

Agreeing to work for every brand.

Buying followers and faking fame.

Using poor images or videos, you will need to your

Increase Image quality

to stand out.

Working with the wrong influencers for brands.
Read Also: Photo Editing Online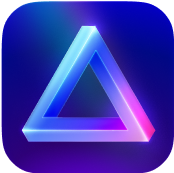 Advanced yet easy-to-use photo editor
view plans