We're on the right track. Technical Image Press Assocoation honors Luminar with the award for Best Imaging Software 2017.
In the wild world of photography, where innovation never sleeps, opinions of thought leaders and pundits keep everyone up to speed on the latest technology to explore.
Last week, the editors of nearly 30 global photo and technology magazines came together to honor Luminar with the award for Best Imaging Software 2017. We couldn't be more thrilled!
These magazines are collectively known as the Technical Image Press Association, or TIPA for short. They represent publications from Asia, Australia, Europe and North and South America, a great cross-section of international opinion.
In honoring the product at this year's global General Assembly, the TIPA judging panel offered the following citation:
"As an affordable alternative to subscription-based and even some standalone image editors, Luminar offers a host of tools and options that can handle just about any imaging task. ...users can choose between levels of image processing experience and adapt the workspace to their skill set, then move up to more advanced modes as they learn."
Formed in 1991, the TIPA awards are among the most coveted photo and imaging awards worldwide. The body considers a range of factors in selecting a winner, from innovation to design and overall product quality, in order to acknowledge the very best products and technologies.
We are very proud to win the prestigious TIPA award, as it is given internationally by those who represent imaging and photography customers worldwide. Our entire team strives to bring the photographic community only incredible and innovative products, and the TIPA award proves once again we are on the right track.
Past winners have included Apple, Adobe, Serif and Nik Software, so Luminar is in good company. With a new Windows version coming up and a slew of new enhancements, we hope that TIPA takes another look at Luminar in the near future!
Meanwhile, you can take advantage of the latest cool deal which features Luminar + portrait presets from Scott Kelby + 1 Month KelbyOne Membership .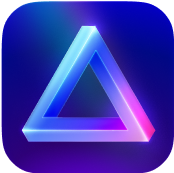 Advanced yet easy-to-use photo editor
view plans