Here are the new and improved features on the new Aurora HDR 2019, now available for pre-order.
With all our products, we aim to make things simple. Simple yet incredibly powerful, so that photographers like you have the easy-to-use tools that help you take your photography to another level, so that you don't have to spend a lot of time on the technical things and bring focus back to your creative process.

This was what we had in mind when we first designed the Aurora HDR, and it's the same premise we lived by (and still do) when we followed it up with the all-new Aurora HDR 2019, set to be released this October.
And just like how you want to take your images to the next level, we've also elevated this HDR editing software you've all come to love and even rely on. The Aurora HDR 2019 is still simple and still powerful; but it's also better than ever, with new features that add a whole new dimension to your images while simultaneously keeping them realistic. Fair warning, it might also blow your mind.
Here are the new and improved features we spruced your beloved Aurora HDR up with.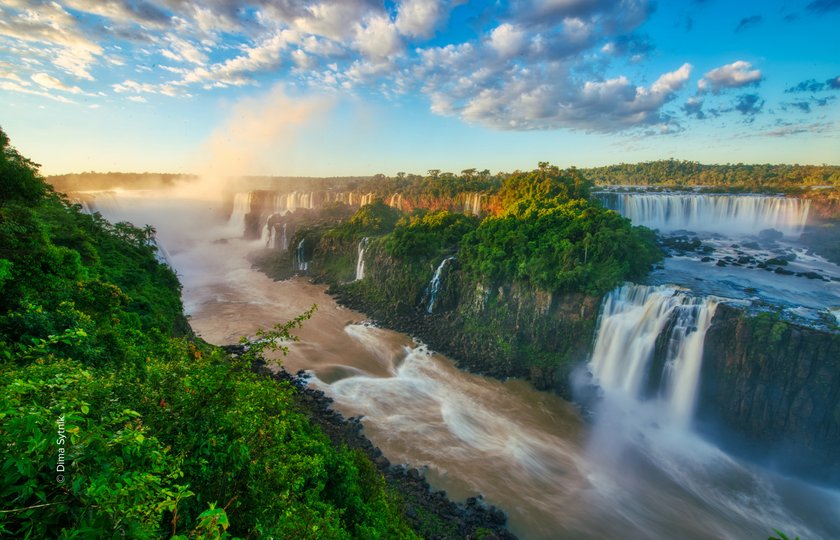 What's NEW?
Quantum HDR Engine

This latest version of Aurora HDR boasts an impressive new AI, all thanks to the new Quantum HDR engine we've designed and its tone-mapping technology for both bracketed shots and single images.
Essentially, this engine doesn't just merge your bracketed shots without much thought. It also meticulously, intelligently and intuitively analyzes each one so that as it merges them, it also minimizes over-saturation and contrast loss, effectively controls the amount of noise, and reduces typical issues like deghosting and halos. On top of that, it also brings out and recovers lost details in shadows and highlights.
It's like having your very own expert photo editor doing all the tedious work for you!
Aurora HDR Looks
Love using presets to make fast edits? There's no shame in that. These days, presets make the world go round simply because they reduce the whole editing process from a few hours down to mere minutes.
This is why we decided to develop more of them for Aurora HDR 2019. We've even dressed up the name to Aurora HDR Looks. It's only right since we've enlisted the help of some of the world's top HDR photographers to start: Trey Ratcliff, Serge Ramelli and our very own Dima Sytnyk, not to mention real estate and architecture photographer Randy Van Duinen.
What's more is that each of these Looks are made with adjustments for each of the important filters on Aurora HDR: LUTs, Blending Mode, Masks and Opacity, to name a few.
Obviously, you yourself can design and save your own Looks as well, because we know how important it is to have full creative control of how your images will look.
HDR Smart Structure
Creating the best HDR images is a balancing act. The secret to an amazing HDR image is to have vibrant, highly detailed, highly dynamic images while keeping them realistic and natural-looking.
To help you get to that sweet spot in your photographs, we've also equipped the new Aurora HDR 2019 with our HDR Smart Structure filter whose sole job is to add details, structure and sharpness in your HDR images without making them look unrealistic and over-the-top. We designed this technology to give your images the precise amount of necessary boosts while eliminating excess artifacts, making the Aurora HDR an excellent editing tool not only for landscapes and architecture, but also real estate and interior design shots as well.
LUT Mapping
While we're in the topic of filters... did we mention that Aurora HDR 2019 also features it's very own LUT (lookup table) Mapping filter? We've taken the tools used in motion pictures and squeezed them in this powerful filter designed to deliver creative color toning, black and white conversions, and digital film looks to your images instantly.
Not only that, but we've also added 11 LUTs built into the program so that you have a small collection to start with, almost like your own LUT starter kit. Of course, it also allows you to import your own (.cube, .3dl, or .look formats accepted) and expand your collection by downloading new ones from our website.
Watch this video by Trey Ratcliff on how to use LUTs and Looks on Aurora HDR 2019.
Photoshop Plugins Support
Really, one of the best things about the Aurora HDR is its flexibility, which is why even though it is a full-featured, stand-alone program, you can also use it as a plugin for some of the top photo editing software in the market. It all boils down to keeping things simple and easy for you. By keeping our plugin support, we ensure that your workflow is smooth and uninterrupted.
Here is the current list of supported applications:
Adobe Photoshop
Adobe Photoshop Lightroom Classic CC
Luminar
Adobe Photoshop Elements (Mac-only)
Apple Aperture (Mac-only)
Apple Photos (Mac-only)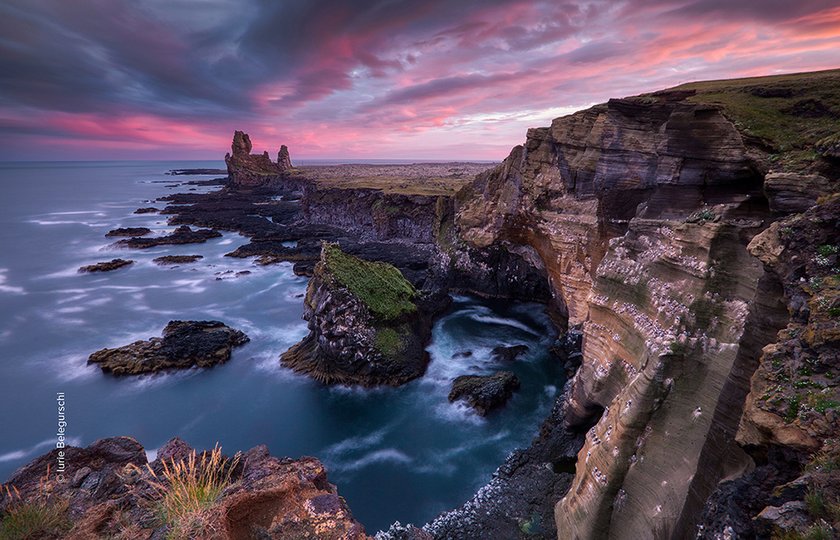 What's Improved
HDR Details Boost
Besides the new features, we've also given some oldies a nice upgrade for even better results. Take our HDR Details Boost filter, for example. It was designed to help you bring out sharpness in your images while intuitively minimizing noise and unnecessary artifacts. With Aurora HDR 2019, the HDR Details Boost Innovative technologies used for this filter are much more improved, performing its tasks better than ever.
Adjustable Gradient
We've also given the Adjustable Gradient filter a bit of sprucing up. This filter essentially lets you tweak and tune the upper and lower areas of your images to mimic your good old Graduated ND filter and allow for more localized adjustments. You know, in case your sky is too bright or part of your landscape is too dark. In Aurora HDR 2019, we've given this filter new (and better) controls for Shadows and Highlights, wrapping up nicely the set of individual controls that also include Exposure, Contrast and Vibrance.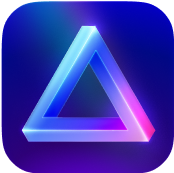 Advanced yet easy-to-use photo editor
view plans