Hello, this is E-M-W. This time, I will introduce Accent AI, one of Luminar Neo's most representative functions. Skylum's Luminar Neo has many high-performance and unique features not found in existing photo editing software.
How to use Accent AI
To use Accent AI, access Enhance AI in Essential Tools.
Accent AI is a simple function that can be adjusted with just one slider. When you move the slider, artificial intelligence automatically analyses up to 12 correction items, such as exposure, contrast, shadows, highlights, black level, white level, toning, saturation, clarity, etc, of the photo to create the optimal image.
An example of work using Accent AI
Let's use Accent AI to correct various example photos and explore its capabilities.
Correct ocean photos with Accent AI
The first example is a photograph of the ocean, which is overexposed and has poor contrast; the clouds are too bright, the detail needs to be recovered, and the sky's blue is faded.
Let's apply Lightroom correction and Luminar Neo's Accent AI correction to this photo and compare them.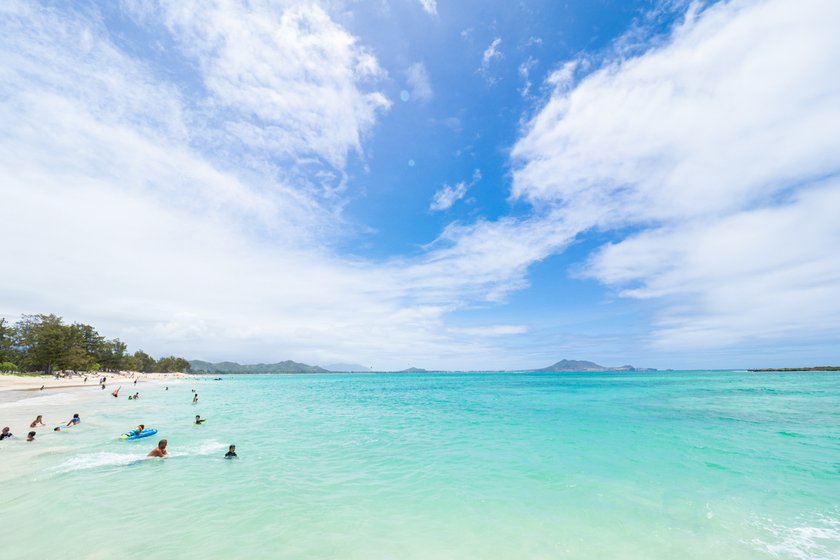 This photo was edited using Lightroom's basic correction tools.
The editing details are below.
Correct the exposure slightly to negative

Lower highlights and increase the white level to create cloud detail

Add dimension to clouds by increasing Clarity and Detail

Add sharpness to photos by increasing Dehaze

Slightly increase Vibrance to bring out the blueness of the sky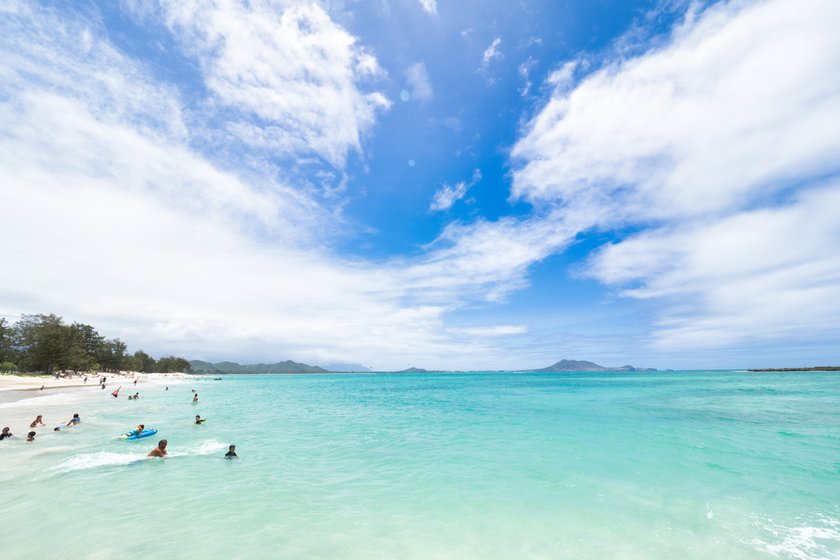 This is a photo edited using Luminar Neo's Accent AI.
The editing details are below.
Move the Accent AI slider to 50
Five items were corrected to finalize the photo in Lightroom, but in Luminar Neo, corrections can be made using only Accent AI. Editing that took several minutes in Lightroom can be completed instantly using Luminar Neo's Accent AI.
Moreover, even though it was easy and quick to edit, the quality of the edited photos and images is comparable to editing using Lightroom.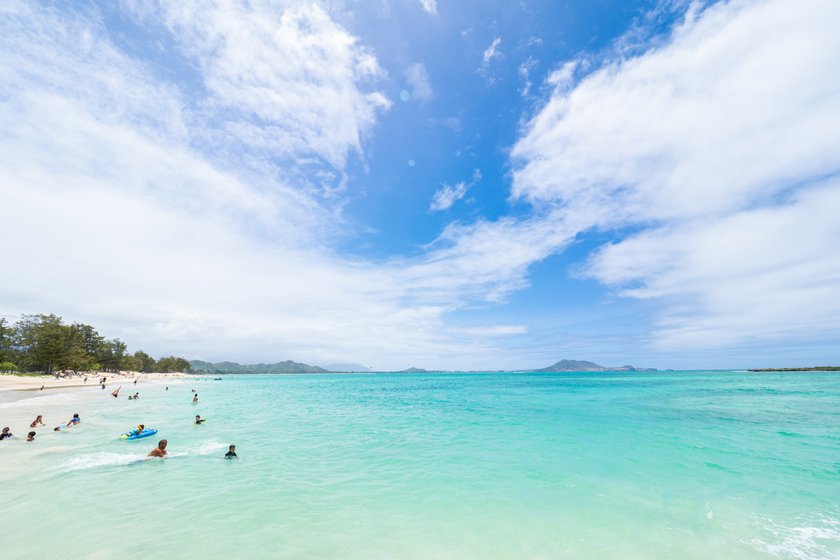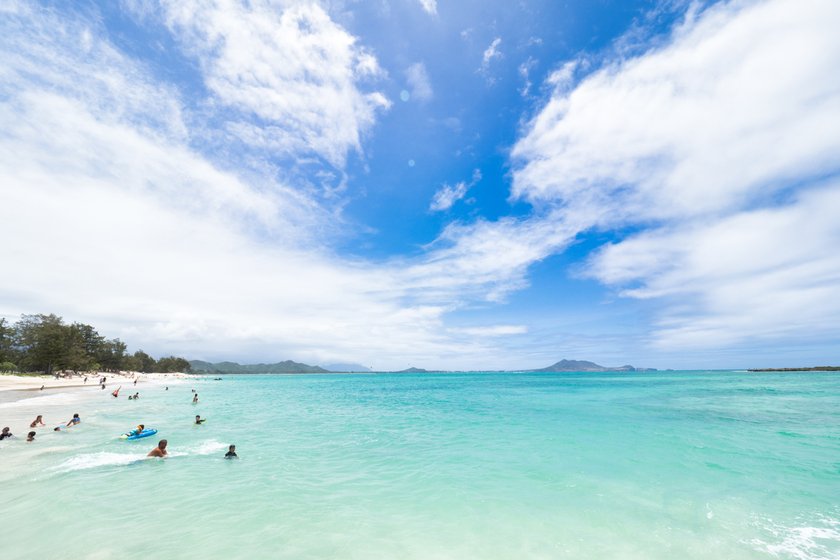 Correct photos of temple grounds with AI filters
The following is an underexposed photo taken on the grounds of Eikando Temple in Kyoto.
The following corrections are required to edit this photo using Lightroom's basic correction tools.
Add the Exposure to brighten the entire image

Bring up shadows and black levels to correct blocked shadow areas

Correct blown-out highlights by reducing highlights and white levels

Add Saturation and Vibrance
Please note that I will only post the correction results of Luminar Neo's accent AI this time, not a comparison.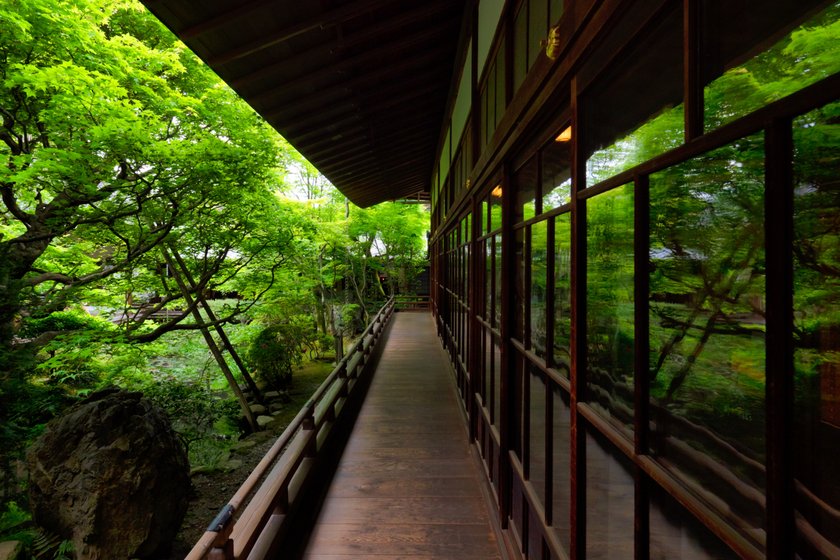 This photo was edited using Luminar Neo's accent AI.
The editing details are below.
Move the Accent AI slider to 100
The slider was set to the maximum value of 100, which was a very underexposed photo, but as a result, the image was corrected to a photo with no blocked shadow. Of course, no other corrections were made other than Accent AI.
Using Luminar Neo's Accent AI, you can easily correct such failed photos by simply moving a single slider.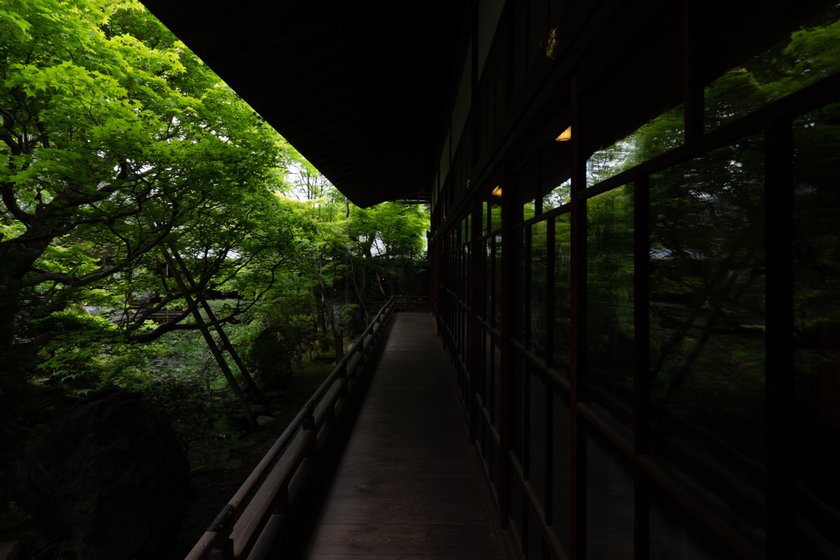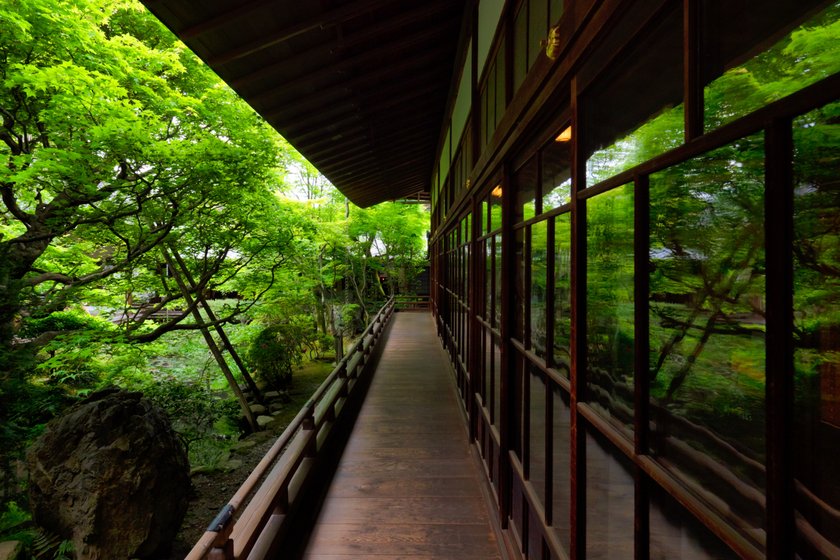 Apply partial effects with Accent AI and Mask AI
When I applied Accent AI to the example photo above with the slider set to 80, ideal correction results were obtained for the sky, mountains, buildings, etc. Still, the sea area was corrected more strongly than I had imagined; since Accent AI corrects the entire photo, mistakes like this may occur.
However, by combining Accent AI with Mask AI, it is possible to specify the scope of the effect.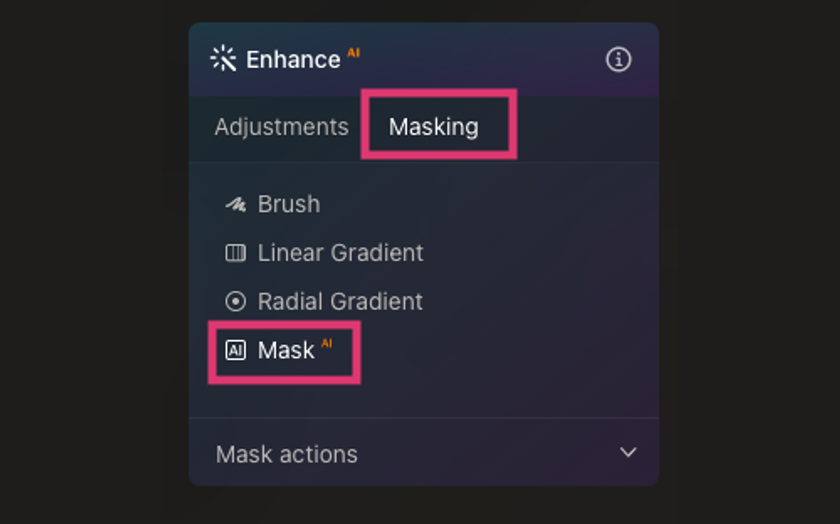 Select Masking for Enhance AI and click Mask AI.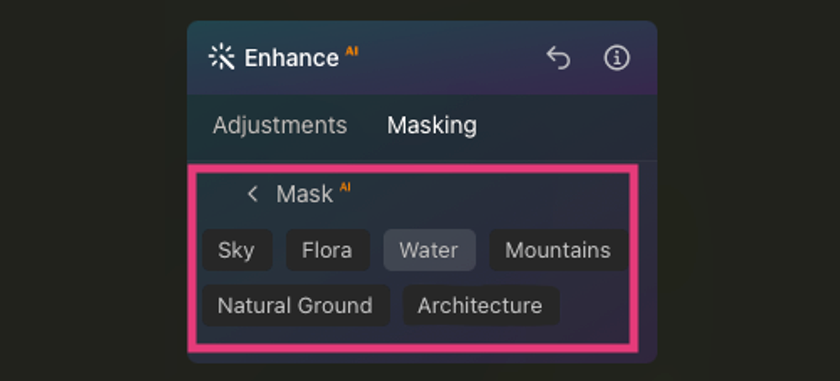 Artificial intelligence analyzed the photo and detected the sky, flora, architecture, water, mountains, and natural ground as subjects.
In the case of this example, I don't want to apply the Accent AI effect to the sea area, so I select "sky, flora, architecture, mountains, and natural ground'' other than water.
Masking is now applied to areas other than the ocean, and the Accent AI effect is no longer used in the ocean area.
Lastly
Accent AI is a handy feature for beginners who have just started photo editing and for saving time when editing many photos for work.
When writing this article, I tried this AI filter on various subjects, and in most cases, I was satisfied with the results.
However, in rare cases, you may not get the result you intended, but in that case, you can solve it by combining it with mask AI and other editing functions.
Use Luminar Neo's Accent AI to reduce editing time and take more photos in your free time.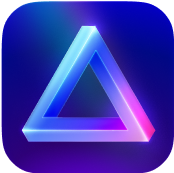 Advanced yet easy-to-use photo editor
view plans