As a rule, only professional photographers and bloggers bother with the style of photo post-processing. But since they take photos, they equally create unique trending photo editing styles that then blow up Instagram and other social networks.
We've looked at the very top photo styles and highlighted the best processing trends of 2022, so that in 2023 you don't copy the leaders, but find yourself and your own unique style.
Find Your Photography Unique Editing Style
You have no idea how many different photo editing styles there are! Let's talk about them in detail.
Mobile Processing
More and more professional photographers and bloggers take images on their smartphones and immediately process them directly on the phone using the applications installed on them. Professional photographers are still holding out: they take photos that look great with their DSLRs, process them in Lightroom, Luminar Neo, and Photoshop, save them for social networks, and only after that publish their photos on Instagram and actually create their own consistent editing styles.
But many people already find this process complicated and time-consuming. And while photographers still carry a DSLR to commercial shoots, they take photos on their phones when they travel and in life. And so that photos taken on a DSLR and on a phone do not differ in quality and style, you can apply your own branded presets to them in the mobile version of Lightroom.
Clean Edit
The trendy photo edit style for you to look natural in images has been around for a while. Even photo stocks prefer to buy the most natural photos for advertising and publishing in the media, and lookbooks of fashion brands are taken not in studios, but right on the street or in cafes. People believe in natural, realistic photos more than photoshopped images. Even online stores put different fashion filters on their catalog fashion pics to make the photo look more natural as if the sweater was worn not to sell, but to get likes on Instagram. Therefore, in 2023 the fashion for natural shades, natural, unretouched features of the appearance (freckles, birthmarks, hair, eyes), and careless style in processing will remain.
Cinematic Photography Editing Styles
Few photographers create photos that resemble their style still frame from a movie, but very many photographers would like to be able to do that. In addition, to suit the moment and arrange the composition in such a way that it looks like the next shot will follow, you also have to work very well with the editor to get a cinematic shot. It's working with colors, gradients, adding noise and vignetting, cropping, black borders, and split tones and you've done it! All these manipulations are aimed at making a digital photograph closer to film.
Scratches, Highlights, and Grain Photography Edit Styles
The film effect makes our heart sink, nostalgic for our youth, and favorably like pictures with scratches and grain, low sharpness, and increased contrast as well as the colors and highlights typical of film photography. Many apps now include a whole set of film filters. And remember those red numbers on the photo that displayed the date and time of the recording? It seems like a small thing, but such a detail in the published photo will definitely cause a response and a rush of memories in your subscribers, as well as a desire to flip through your school photo album.
Nostalgia for the Polaroid Photo Editing Technique
This is also a trendy thing. Now people even order a photographer with a Polaroid for weddings, so that all the guests can get their pictures at once. You can often see photo zones at festivals, where you can be photographed on a Polaroid and immediately get a printed photo. This fashion trend is also reflected in the processing of photos for social networks. How different photography editing styles can be!
Weather Effects
Not every photographer is ready to take pictures in the rain, but to go out for a walk in puddles, when the sky is already sunlit, the clouds are illuminated, and even a rainbow is another thing. And then when you process it, add raindrops, or even make a GIF with rain outside your window. All these things can be done with modern applications. Adding snow, floating clouds, surf, and tongues of fire is a trend since 2018. Timeless processing techniques that photographers will always use are:
adding snowflakes where there aren't enough of them;

adding sun glare to the atmosphere;

adding the warmth of a summer photo.
Bokeh Everywhere Pictures Styles
The explosion of the trend is observed during the Christmas holidays, but images with blurry lights (city lights, parking lights) are relevant at any time of the year. You should take such pictures with the aperture open to keep the lights out of the sweet spot, but you can add them in Photoshop or Luminar Neo when processing them.
Monochrome Dominance
The bright monochrome trend embraced all areas of visual art, including photography. Total black, totally red, totally white, total nude... The popularity of pale pink and peach tones and filters in black-and-white photo processing can also be attributed to this trend. You can find dozens if not hundreds of style types of editing photos and ready-made filter presets. However, there is a flip side to the desire for a unified style and black and white style. White slightly washed, monochrome profiles have become very popular on Instagram and have spawned many followers as a result of selling their author presets. After all, it's a lot easier to apply a ready-made filter to your shot than to fidget back and forth with saturation, exposure, and white balance sliders, brighten, and change to high contrast or dynamic range. It should be understood that there is no universal preset that will make your picture look great.
Chocolate-Toning Photo Editing Types
The top technique in photo processing is used to convey warmth, tenderness, and coziness. It is more common in love stories but can be used in any genre, as everyone wants warmth and coziness. Coffee tones can be achieved with adjustment layers with a matte effect.
Appearance Correction
On the one hand, the trend for naturalness says that a photograph should be as candid and truthful as possible. On the other hand, developers of applications allow you to:
whiten your teeth;

remove pimples;

get rid of scars;

change skin tone is flourishing.
This method can be considered one of the most popular types of photo editing. Thanks to it, you can change your hair color or get a tattoo in your photo, allowing you to conduct preliminary experiments with your appearance.
Double Exposure
This creative technique was previously only available to those who were already virtuoso with Photoshop, and now every photographer has already tried to superimpose one picture on another and get an interesting effect. As photo editing examples you have trees in your hair, you hug yourself, and you can see the place you dream about in your head. Now, this creativity has become more accessible, although, to be honest, the really virtuosic use of all these applications is by those who have long and well versed in photo editors.
Augmented Reality Style of Photography Editing
Another social networking trend is all sorts of masks and characters that you can add to your photo. Last year, only a lazy person hasn't attached ears, spouts, hearts, crowns, and other stickers to his or her stories.
Fashion Photography and Editing Style
These are photos about fashion and for fashion. That's why the main task of fashion photos is to highlight and show in the pictures clothes, accessories, and other objects related to fashion. This style is used to create a sophisticated image. Delicate pastel shades, highlights, light natural shades, etc. The value of fashion photos is that not only clothes and accessories are shown, but also the general image of the model: poses, facial expressions, makeup, hair, emotions, and belonging to the era and time of creation.
High Key
Special photographic techniques that result in delicate gradation, almost airy images. These photos consist almost entirely of "white" with very light gray undertones.
In this style of processing, the bright areas of the photo should far outnumber the dark and moody style.
Low Key
It most often differs from most different styles of photography editing. Photographs taken in this manner usually have a lot of black tones and high dynamic range, and details in the shadows often disappear completely. There is very little light in these pictures and HDR editing. These works tend to be very contrasting. They often emphasize only the silhouette and the brightest parts of the photo.
Instagram
A distorted color scheme in photography is the "hallmark" of this photo editing and photography style. The use of masses of color filters allows you to give different shades to these photos.
The Instagram processing style is a foolproof trick that helps to make any bad picture into an original one.
Drawing on a Photo
This style is different from other types of photography editing. Another way to make a photo more interesting is to draw something on it, thereby accentuating some detail. For example, you can draw a butterfly on your palm, or an angel's wings behind your back, or you can just outline the object that is already in the photo. As you can see, this technique can transform even the most ordinary photo. That's why it's become a trend.
Luminar Neo – Photo Editing Software for Your Own Style
In order to apply all these types of photo editing styles you can use the wonderful photo editor Luminar Neo! Its toolkit gives you great options to add texture to your photos, work with layers and masking, and develop your own style! Luminar Neo also gives you the opportunity to try many presets that help make your photos original.
Conclusion
Your own authorial style will inevitably develop over time. No matter how much you read and learn, it won't get any faster. You have to try different editing styles in order to finally develop your own. Yes, everything around here has been hackneyed for a long time. How about coming up with something new? Photographers, always trying to use their creative flair to create original works, true masterpieces of photographic art. But how do you get creative and start generating new ideas? The secret to creativity is simple: you just need a change of scenery. It's a gradual process, all you have to do is work on yourself again and again and again. If you open yourself to change and experiment, you're bound to grow as an artist eventually. Just constantly take pictures, try new techniques, and analyze the results. The bottom line is constant practice.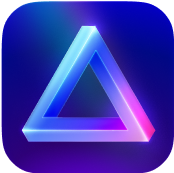 Advanced yet easy-to-use photo editor
view plans