This week, we touch base with Aiyush Pachnanda, a London-based documentary photographer and Skylum Ambassador.
Though still early in his career, Aiyush Pachnanda has already garnered a great deal of attention for his unique, insightful work focused on several London subcultures — most notably, tattoo culture. Given the unique challenges presented by many of his subjects, I was interested to learn how he approaches a shoot and, afterwards, the edit.
What lights your creative fire?
"I just like being in a moment, finding something there which really interests me and figuring out the best frame to share and archive that moment," says Aiyush. "Take something simple, like the way pigeons fly across a street. Most give it no thought, but I look for something cool in that ordinary moment and try to find a story there."
When I ask Aiyush if finding interesting things in ordinary moments has always been his creative spark, he tells me "I've always been interested in story. At university, I was in the Creative Media program which covered filmmaking, sound design, photography, and public relations. At that time, photography was not really my focus. But while working in a boring internship, I started shooting with my iPhone or very old DSLRs just to keep creatively active. Over time, I progressively explored different photographic formats, like film and then large format digital cameras. I just went on from there."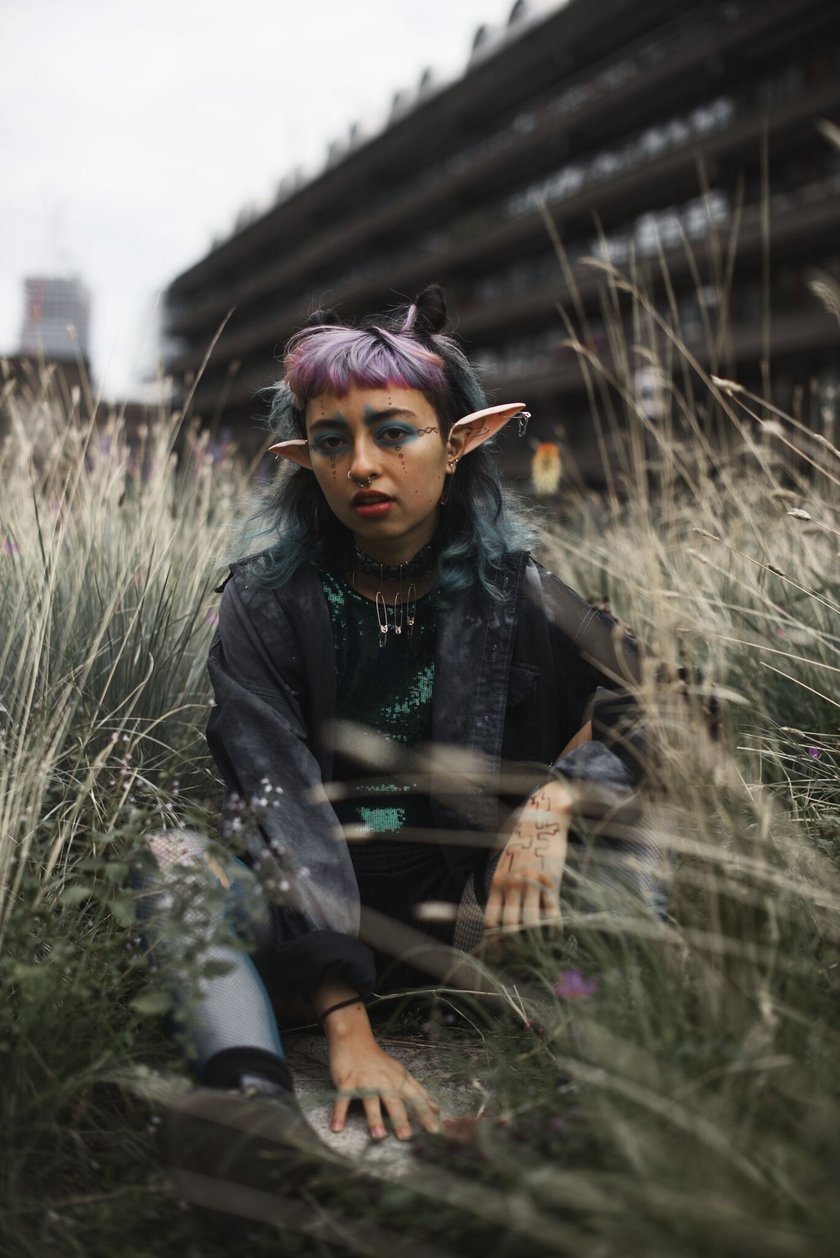 Imagine the final frame
All photographers approach their subjects differently. When I ask Aiyush what he thinks about when composing a photo, he shares these steps.
"The first thing I do is look at the geometry in the frame. I try to either eliminate elements which are distracting or find those I can use to frame the subject in a compelling way. I am looking for a minimalist frame that makes the subject stand out.
"Next, when photographing people, I always want their eyes in focus. It's always very striking when you look at someone's eyes. I find that the eyes captivate the viewer, keeping them from being distracted by other elements in the frame.
"Finally, I look for juxtapositions of the various elements within the frame that either create striking contrasts or make the image more cohesive. I am particularly fond of elements which are out of the ordinary, like a man carrying his dog on his shoulders at a protest. I want to know that guy's story and capture it."
Editing inked skin
Aiyush is well known for his images featuring people with tattoos, particularly facial tattoos. This subject matter presents some unique editing challenges, and Aiyush shares how he approaches these edits.
"First, I avoid using LUTs when editing tattooed skin because certain ink colors can, in a certain light, look really horrible. While I always plan for this when shooting, it can't always be accounted for in the capture and LUTs are too broad a brush to use for this sort of correction.
"I like to start with a really flat image to help me manage these difficult inks before I get creative. To get that flat image, I adjust the shadows and highlights, pulling both to a place where, from the perspective of contrast and tone, the image is very even.
"Next, again, I focus on the eyes. This is particularly important when editing people with facial tattoos, which tend to be quite dark. Set in a minimalist frame, it is very easy for the tattoo to become the focal point, not the person. To solve this problem, I always make sure the eyes are lighter than the tattoos, which refocuses the viewer's attention on the eyes.
"People generally have very fixed opinions of tattoos, especially facial tattoos. If the eyes are lost in the edit, the subject can look menacing, which reinforces those opinions. One of my goals for this work is to get people to set aside their preconceived notions of tattoos and, instead, see the unique person who chooses to wear them. That is the narrative I try to achieve with these images."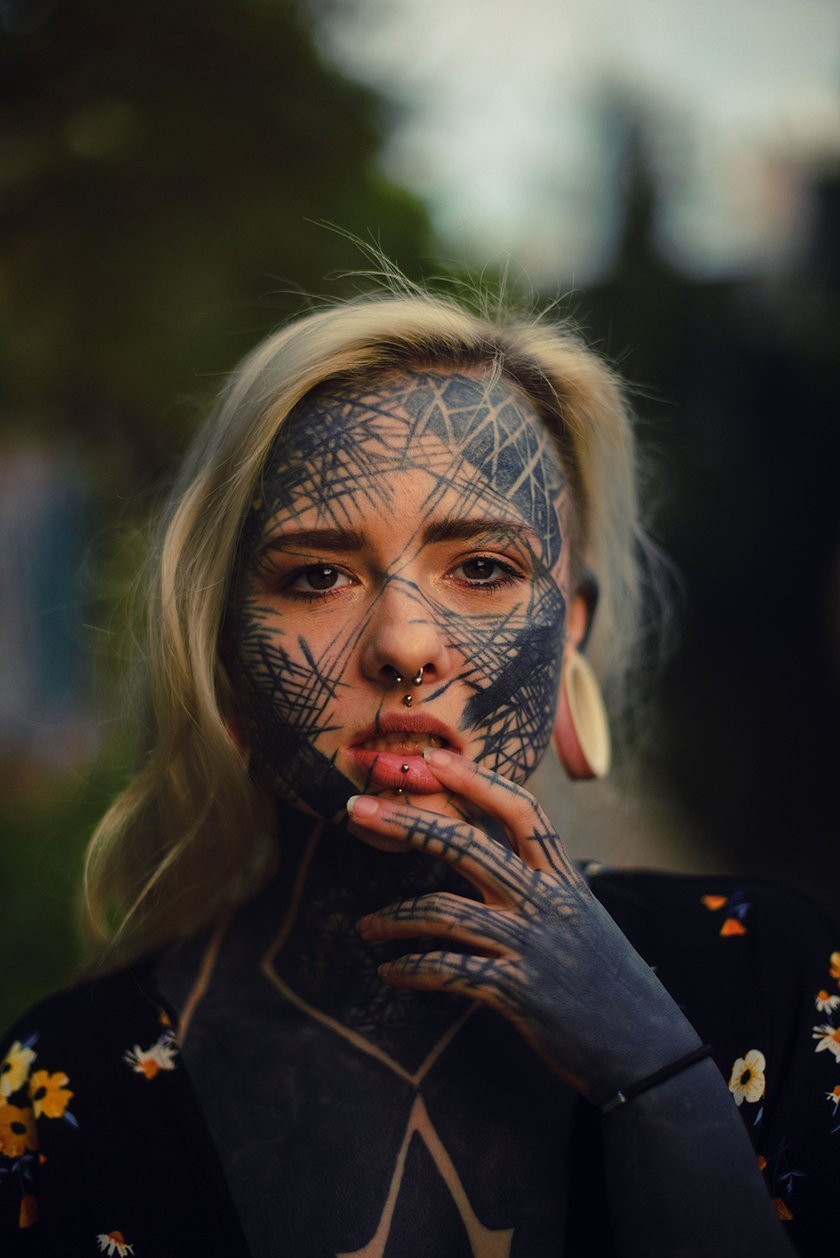 AI as a tool for business efficiency
While well-versed in Luminar 4, Aiyush is just starting to experiment with LuminarAI. Based on what he's seen so far, he sees AI as presenting a unique opportunity.
"While I'm just getting my head around LuminarAI, I'm interested in the batch processing opportunities presented by tools like Templates and Sync Adjustments" says Aiyush.
"Every editor has presets, which can certainly be useful. Still, they need to be adjusted for every photo in a batch. As I understand it, Sync Adjustments uses AI to look at each photo in a batch and tailor the way the Template is applied so each final image feels part of a cohesive whole. I do this manually now, but the AI could save me a lot of time, which is especially important when shoots bunch up and there's a big block of editing to be done."
When I ask how he would spend the time AI helps him recapture, Aiyush immediately thinks of investing in communication with clients.
"As more people come to know and appreciate my work, more opportunities present themselves. When I'm deep in the edit, I can't always give my inbox the attention it deserves. While a full inbox is a great problem to have, it also creates a lot of pressure to respond.
If AI can help reduce my time in the edit and give me more time to meaningfully connect with current and future clients, it gives me a lot of room to breathe and focus while also helping me build my business. This will be of great benefit both professionally and personally."
Parting wisdom
For those looking to improve their photography, Aiyush has one very simple piece of advice:
"Never leave your house without a camera, whether your phone or a big DSLR. Imagine yourself always on the hunt for simple images that make you happy. If you do this, over time you will develop a refined palate while also sharpening your skills as you get ready for the next step forward."
To see more of Aiyush's work, check out his Instagram and portfolio.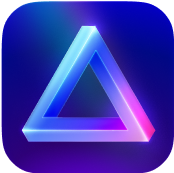 Advanced yet easy-to-use photo editor
view plans