An in-depth conversation about landscape photography. Host Frederick Van Johnson is joined by a panel of accomplished landscape photographers including Albert Dros, Elia Locardi & Bastian Werner.
Last fall, we produced a series of Fireside Chats for our AI Insider community. Hosted by Frederick Van Johnson from This Week in Photo, each session brought together amazingly talented photographers for an informal discussion of a specific genre of photography.
AI Insiders got the first look at this exclusive content. Starting this week, we'll release one per week to the general public. First up, Landscape Photography.
Our Panelists
Frederick Van Johnson, Moderator
Frederick has been a professional photographer for several decades. He is a passionate entrepreneur, marketer and host of the world's most popular photography podcast — This Week in Photo. He also produces the official Skylum podcast — Behind the Seen.
Albert Dros
Albert Dros is a Dutch landscape photographer who has an extraordinary passion to plan and create unique shots. Volcanoes, solar eclipses and unique aspects of nature draw his attention. He doesn't just go for the simple shot. "Go big or go home" is his motto, always trying to add some unique element to his shots. His work has been recognized on a worldwide scale and he has been published worldwide in the biggest media outlets. Albert travels a lot as a photo educator but also for personal projects. But even in The Netherlands, he can't stop photographing. His inspiration never stops. Check out his work.
Elia Locardi
Elia Locardi is an internationally acclaimed travel photographer, writer, public speaker, and educator. Elia, who has been featured by Professional Photographer Magazine, CNet, Wacom, SmugMug Films, Fujifilm, and Fstoppers, began working full-time as a photographer in 2009. Since then he has visited more than 65 countries, flown nearly 2 million miles, and collaborated with companies and brands on nearly every continent. Using a combination of traditional in-camera techniques, targeted times of day, and advanced post-processing and time blending methods, Elia has developed a recognizable style that has become well known around the world. Check out his work.
Bastian Werner
Bastian Werner is a German photographer who captures images of extreme weather conditions. He's also an avid adventurer and expedition leader. Bastian's whole life is dedicated to weather photography. Since 2011, he has traveled Europe taking pictures of thunderstorms and other meteorological phenomena. In 2017, Bastian published a book titled "Fotografieren mit Wind und Wetter" (Photography with Wind and Weather) about weather and weather forecasting for landscape photographers, and it includes a big section on storm chasing. Check out his work.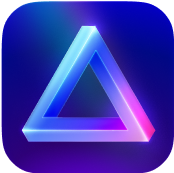 Advanced yet easy-to-use photo editor
view plans