An in-depth conversation about portrait photography. Host Frederick Van Johnson is joined by a panel of accomplished portrait photographers including Tim Engle, Troy Miller & Aiyush Pachnanda.
Last fall, we produced a series of Fireside Chats for our AI Insider community. Hosted by Frederick Van Johnson from This Week in Photo, each session brought together amazingly talented photographers for an informal discussion of a specific genre of photography.
AI Insiders got the first look at this exclusive content. Now, we are releasing one per week to the general public. Today, Portraiture.
Our Panelists
Frederick Van Johnson, Moderator
Frederick has been a professional photographer for several decades. He is a passionate entrepreneur, marketer and host of the world's most popular photography podcast — This Week in Photo. He also produces the official Skylum podcast — Behind the Seen.
Tim Engle
Commercial photographer and native Tim Engle cultivated a passion for photography in his early teens and has since successfully turned that love into a full time career. Flowing seamlessly between portraits, fashion, avant-garde, and commercial photography, KVIE PBS selected him as one of California's Master Photographers in 2011. Check out his work.
Troy Miller
Troy is one half of husband & wife team, uniquely offering a dual perspective with an exciting blend of romantic, candid and photo journalistic qualities as full-time professional photographers for over 20 years. Check out his work.
Aiyush Pachnanda
Aiyush Pachnanda is a 22-year-old photojournalist based in London who specializes in long-form documentary, portraiture, and fashion editorial work. Aiyush works closely with different subcultures, as he is always looking to find unique stories and interesting people. In 2018, Aiyush was awarded the highest honor, Photographer of the Year, in the prestigious EyeEm Awards. Check out his work.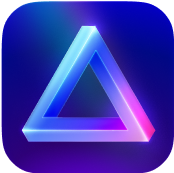 Advanced yet easy-to-use photo editor
view plans