Macrophotography can be a very interesting hobby. Being able to look at objects under higher magnification looks very different, and you can notice many interesting details that are not visible to the human eye. Because of this, you may want a camera and a camera lens designed to capture very close-ups of the subject in question.
Best macro photography camera: general information
Typically, a true macro mode includes a 1:1 life-size magnification, indicating that the size of your subject cast on the camera's sensor is similar to the actual size. Some cameras provide this perfect 1:1 magnification for macro-images, while some other exceptional alternatives offer you even better magnification up to 5:1.
To start your career as a macro photographer, all you need to do is find the most suitable camera and an extra device to focus at close range. We'll tell you how to choose the best cameras for macro photography, and give you some advice.
1. Canon EOS 250D / Rebel SL3 Digital SLR Camera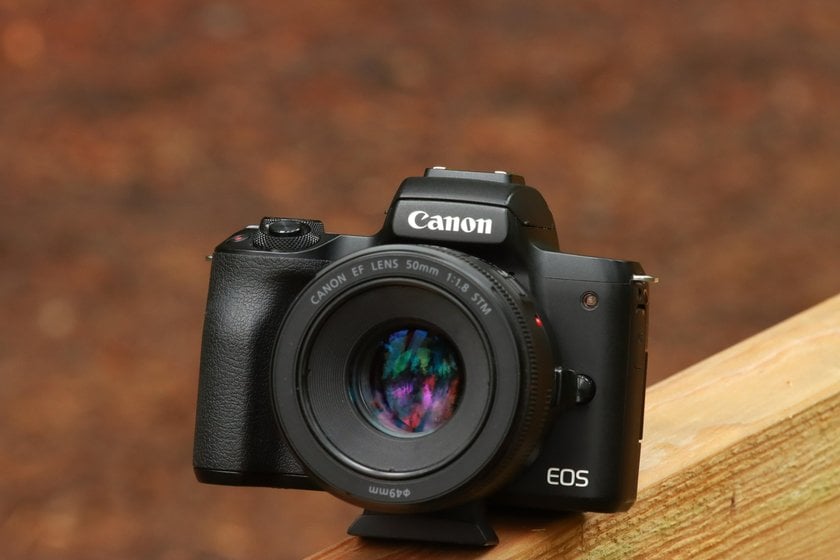 This camera differs from analogs in not too high price and despite this, it is quite able to cope with the tasks.
Description
This model is considered one of the best DSLRs for macro photography. Positioned between the EOS Rebel T6 / EOS 1300D and the more advanced EOS Rebel T7i / EOS 800D, the Rebel SL3, also known as the EOS 250D and EOS 200D II, updates the very capable EOS Rebel SL2 / EOS 200D from two years ago. Most of the Rebel SL3's primary feature set is familiar, but this is the first time we've seen 4K video on a DSLR of such an affordable price from any manufacturer. So what's new here? Can it be considered the best camera for the macro in 4K?
Like its competitor Nikon, Canon has now equipped many of its DSLRs with 24-megapixel APS-C sensors, and the EOS Rebel SL3 is the latest recipient. It is the same sensor used in the previous Rebel SL2 and it comes with a similar Dual Pixel CMOS AF system built into it.
Specifications
The digital camera features the same EF mount that has long been used in Canon EOS Rebel DSLRs. It allows you to use EF-S and EF lenses. Whichever type of optics you choose, the camera's sensor size means that your macro lens is subject to the 1.6x cropped factor. So, the EF-S 18-55mm f / 4-5.6 IS STM lens, which is the default camera kit option, provides an effective focal length of about 29-88mm. Professional macro lenses with their own image stabilization systems (I.S.) are especially desirable, given the lack of an equivalent sensor-based system inside the camera itself.
Pros
Its low weight and size, as well as its long run time without recharging, make it convenient to work in the field and for transportation;

Efficient autofocus.
Cons
No rotating screen;

No image stabilization.
2. Canon PowerShot G7X Mark III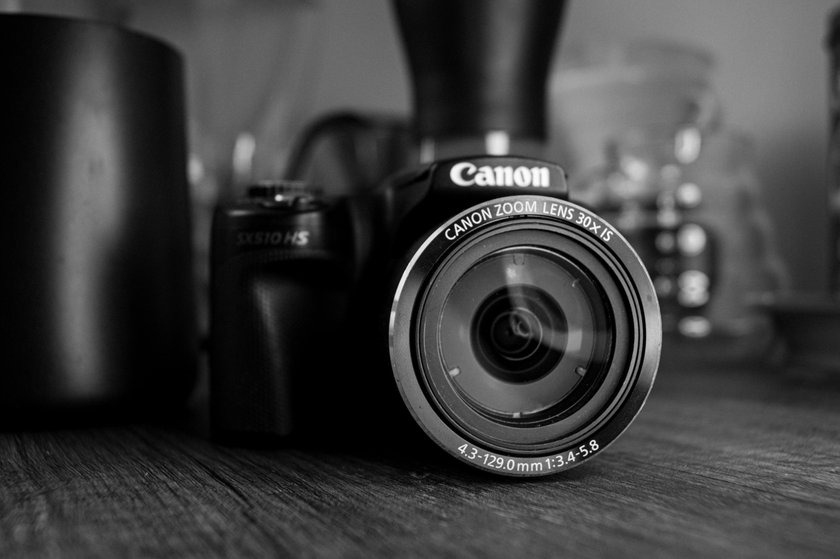 The G-series compacts, one of the best Canon cameras for macro photography, never competed with expensive DSLRs or cheap "soapboxes", always existed in their own niche, and, like an ancient reptile, calmly survived all the upheavals of the photographic market. They saw the rise of DSLRs, the emergence of mirrorless cameras, and the decline of competitors... And all the time they were just quality compacts.
Description
At the heart of the G7X Mark III is a large one-inch sensor that's paired with a 4.2x optical zoom lens. Sure, it's not the biggest zoom, but the array of the macro lens provides a flexible enough focal length range of 24-100mm (in 35mm equivalent) to handle a wide variety of subjects. The lens also has a reasonably good aperture range of f/1.8-2.8 throughout the zoom range, which is great for low-light photography. The camera inherits these characteristics from the G7X Mark II, which has already proven the effectiveness of this combination.
Specifications
With a large compact camera sensor and a fast lens, the G7X series has always been known for its high image quality. The G7X Mark III inherits these traits from its predecessor. Macro photos show a good dynamic range width and sufficient detail in most shooting conditions. The wide aperture allows you to make a beautiful bokeh and you can focus close enough to your subject. The f/1.8 aperture keeps ISO at the lowest possible level, even when dedicated macro shooting in fairly low light conditions. Overall, the exposure metering system does a pretty good job, with no serious underexposure or overexposure of your shots, and the auto white balance generally captures colors accurately.
The G7X Mark III supports continuous shooting at 8.3 fps RAW+JPEG with tracking autofocus and up to 30 FPS with an electronic shutter and locked autofocus.
Macro shots in low-light conditions don't disappoint either. The camera has an effective noise reduction algorithm while maintaining sufficient detail.
Pros
4K without the cropped image;

Effective image stabilization;

Comfortable touchscreen display.
Cons
Lack of a viewfinder;

The Autofocus system is a little outdated.
3. Nikon D7500 20.9MP DSLR Camera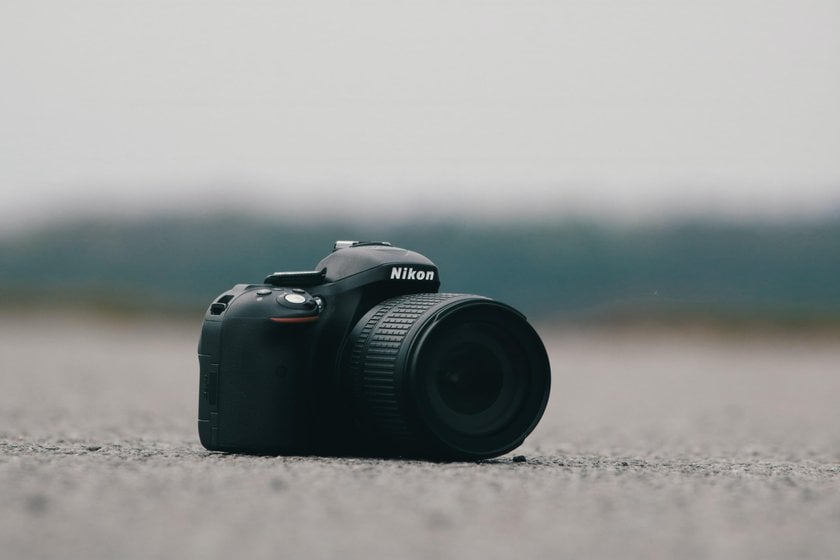 Nikon's 7,000th camera series, introduced in 2010, brought many professional features to the segment of amateur cameras, opening them up to new possibilities. The series was very successful and quickly fell in love with many enthusiastic photographers.
Description
The D7500 macro camera gets its big brother's 20.9-megapixel DX-format CMOS sensor, which measures 23.5x15.7 mm. The sensitivity range of 100 to 51,200 ISO units, expandable from 50 to the fantastic equivalent of ISO 1,640,000, should allow free operation in low and low light conditions. The good camera for macro photography also provides a flexible Auto ISO sensitivity control mode, which, however, already pars for the course for many cameras of this level.
Specifications
Image processing is handled by the fast Expeed 5 processor, the same one found in the top-of-the-line D500 and D5. The camera buffer allows you to shoot a continuous series of 50 RAW images or 100 JPEGs.
The shooting speed of the D7500 has increased to an impressive 8 frames per second. That's fast enough for any enthusiastic photographer to capture the right moment.
Pros
It supports screwdriver lenses, ensuring backward compatibility with older Nikon AF-D lenses;

This model inherits subtle autofocus camera settings from the D500 and D5, allowing users to fine-tune the focus of the attached lens automatically for maximum performance;

It offers fast continuous shooting speeds of up to 8 fps at full resolution. And it has a robust buffer that delivers 50 uncompressed RAW images or 100 JPEGs, a vast improvement over its predecessor's 22 RAW maximum.
Cons
The presence of only one UHS-1 SD card slot, as opposed to the dual slots present on previous cameras in this series. Overall, this change siphons off some of the users who require duplication of information as protection of content from accidental damage or loss;

It lacks the necessary electronic contacts for attaching an external battery or vertical handle, a feature present on all previous D7000 series models;

The bridge camera doesn't support USB charging. You can't recharge the battery from a power bank.
4. Nikon D850
Thanks to its long battery life and excellent package, this camera is perfect for travel macro photographers, as it performs extremely well in the field.
Description
The Nikon D850 is not just an upgrade of the good old D800 (which, in fact, was the D810). It is a completely new camera with a lot of interesting and practical features. That's why it is one of the best compact cameras for macro.
A 24×36 mm CMOS sensor with a backlight resolution of 45.7 megapixels;

Sensitivity ranges from 64 to 25600 ISO, expandable up to ISO 32;

Up to 7 FPS continuous shooting speed (9 fps with MB-D18 battery pack);

Completely silent macro shooting with an electronic shutter in Live View mode;

153-point phase focusing;

3.2-inch tilting touchscreen display with 2.36 million dots resolution;

4K video at up to 30 frames per second without cropping;

Two XQD and SD card slots with UHS-II support;

Nikon SnapBridge, Wi-Fi, and Bluetooth wireless features.
The full-frame Nikon D850 SLR is positioned by the manufacturer as a model for professionals and advanced enthusiasts.
Specifications
Here are the features of this model that make it one of the best cameras for flower photography:
Silent shooting in LiveView mode (with the mirror raised) due to the use of an electronic rather than a mechanical shutter, which makes it possible to take pictures without disturbing others (for example, at public events), and not attract attention in reportage shooting with a "half-hidden camera".

Focus picking – highlighting the boundaries of the contours of objects that are in the sharpness zone. It is an indispensable assistant in manual focus.

The program function of automatic shooting with a shift of the focus point from the foreground to the background (the step is adjustable within a wide enough range), which allows you to get a series of 2 to 999 pictures, and then in post-processing "sew" them and get a picture with a great depth of field.
It has almost all the advanced features that help you get creative with capturing macro photos, and that's why it is considered one of the best macro digital cameras.
Pros
The high resolution of the image;

The tilt sensor allows the tiniest creatures to be photographed;

The fixed autofocus point is very helpful while activating macro mode if you are trying to photograph small creatures in motion.
Cons
Focus Live View only uses mismatch detection;

There is no built-in flash;

The SnapBridge system needs tweaking.
5. Nikon Z6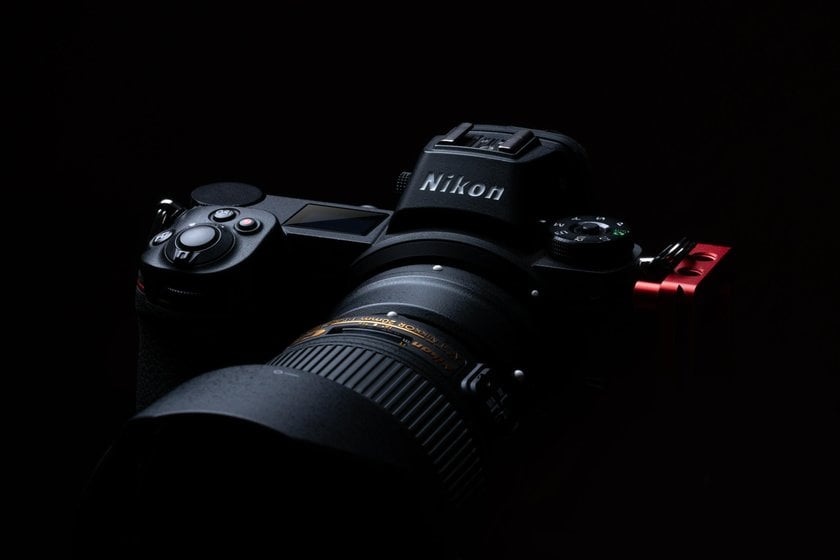 The Nikon Z6 is one of two representatives of the brand's second generation of full-frame mirrorless cameras. At the same time, the Z6 of the first version also remains on sale and is not leaving the market.
Description
The appearance is more modern, but still recognizable to Nikon. Almost all of the controls are familiar to users of the company's DSLR cameras. The display is characteristic of professional cameras and is very useful in operation, although in DSLR cameras it was more informative. You can adjust the brightness or turn off the display.
To the right of the display are the holes of the speaker and the control dial. By the way, I forgot about microphones. There are two and they are located on the sides of the hot shoe.
While the new Z range cameras have noticeably slimmed down, the grip remains the same size. Compared to the competition, Nikon has the most comfortable grip.
Specifications
The display resolution is 2.1 million dots. It is possible to adjust the brightness by 11 levels. The viewfinder has an automatic brightness of 11 levels, so if you experience this effect in your work, you should turn off the automatic brightness in the viewfinder and adjust the brightness level corresponding to the brightness level of the main display. The OLED viewfinder has a resolution of 3.69 million dots, 100% coverage, and approximately 0.8x magnification.
Pros
High image quality at ISO up to 12,800;

Wide dynamic range;

Effective built-in stabilizer.
Cons
Less battery life compared to DSLRs;

Proprietary XQD memory card format;

Tracking autofocus may lose the subject in difficult conditions.
6. Olympus OM-D E-M10 Mark IV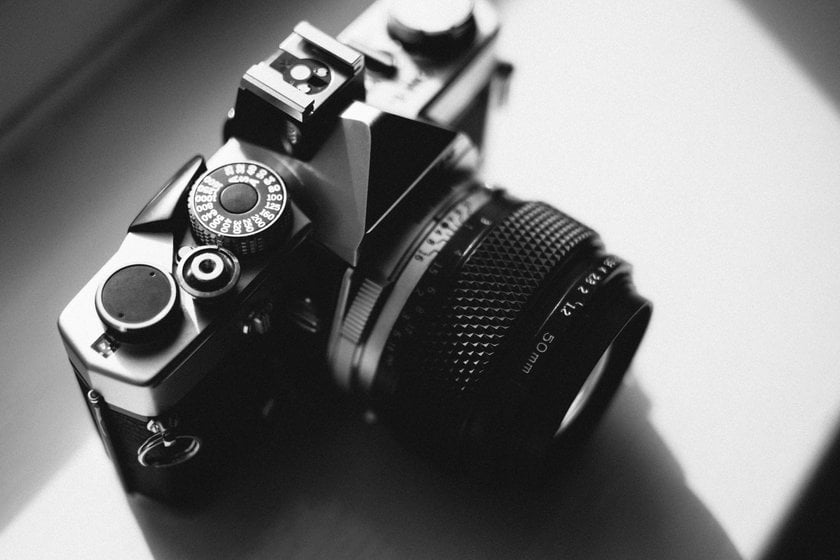 It is one of the best macro cameras point-and-shoot due to its innovative features.
Description
Olympus from Japan has announced a new interchangeable lens digital camera, the OM-D E-M10 Mark IV, which offers a compact, lightweight (476g) body with an improved grip, versatile one-touch shooting for professional images, and 5-axis stabilization.
Specifications
Because of these characteristics, this camera is considered the best digital camera for close-up photography:
Sensor: 20.3 MP Live MOS;

Image Processor: TruePic VIII;

Focus system: Contrast, 121-point focus;

Image stabilization system: 5-axis, the built-in camera body with 4.5 EV compensation;

Viewfinder: Electronic, OLED, 2.36 MP;

Display: 3-inch, 180° tilting touch screen;

Other features: 4K video recording, 16 art filters, Night frame composition;

Sequential shooting speed: up to 8.7 frames per second with the mechanical shutter;

Built-in flash, Wi-Fi, and Bluetooth.
With built-in Wi-Fi and Bluetooth support, owners can use the free OI. Share the app to import images and videos. They can also control the camera remotely by connecting it to a smartphone.
Pros
Excellent image quality, especially from RAW files;

Wide dynamic range, as for a 4/3 (Four Thirds) sensor;

Very good performance at high ISO settings.
Cons
Auto white balance is too "warm" indoors;

HDR mode is not as good as expected;

Tough software noise reduction at high ISO settings.
7. Panasonic Lumix DMC-LX10/LX15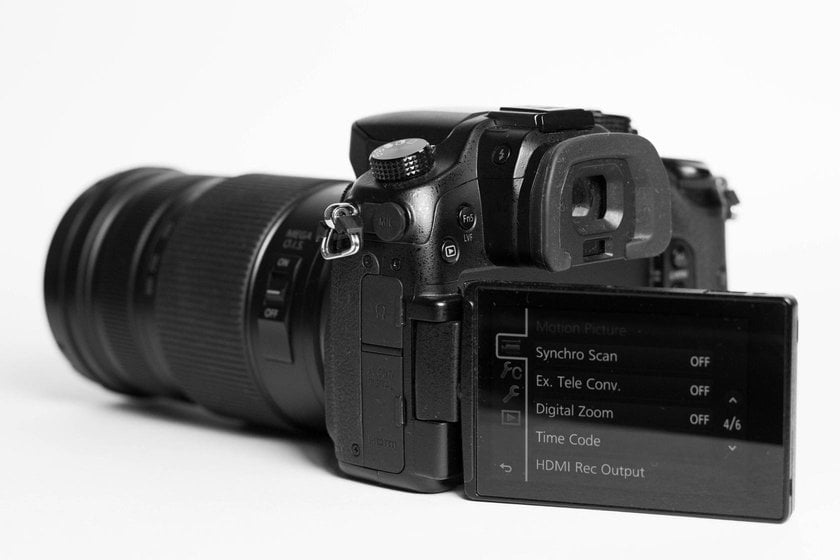 The camera can shoot at a maximum resolution of 5472 x 3648 and produce photos of 20 megapixels The quality of the picture largely determines your success as a photographer because the audience has become much more demanding than 10 years ago. But with so many digital cameras out there, it's not easy to choose the best option, because different types of photos require different machines and shooting styles.
Description
The Lumix LX15 offers no revelations in terms of design – a black metal brick with a small protrusion in the right-hand grip area and a bevel to the back panel. All decisions are dictated solely by considerations of ergonomics or additional functions.
Specifications
As far as whether this camera can compete with the Sony compact and become a second camera for a serious photographer or attract the consumer, who decided to take a step away from the smartphone? We are now trying to find out.
On the back panel, there is a large touchscreen display that can tilt up to 180 degrees. It is convenient for taking self-portraits. To the left of it is the main block of control keys. The button for 4K photo mode activation is placed on a separate ledge, as well as the button for post-focus mode activation. However, both of them are customizable, you can hang more necessary functions on them, as well as on the delete button. Thanks to these features it is very helpful for the macro photographer. The LX15's display uses a 1,040,000-dot LCD. The brightness is sufficient that there are no problems with the construction of the frame, even on a sunny day the screen does not glare. Viewing angles are normal, and the color rendering is fair. A capacitive touch coating is used.
Pros
Sensor orientation in space;

Remote control;

Maximum shutter speed 1/4000 sec;

Minimum shutter speed60 sec.
Cons
No GPS support;

The camera is vulnerable to bad weather conditions;

The camera does not support shooting video.
8. Panasonic Lumix DMC-LX15 / 10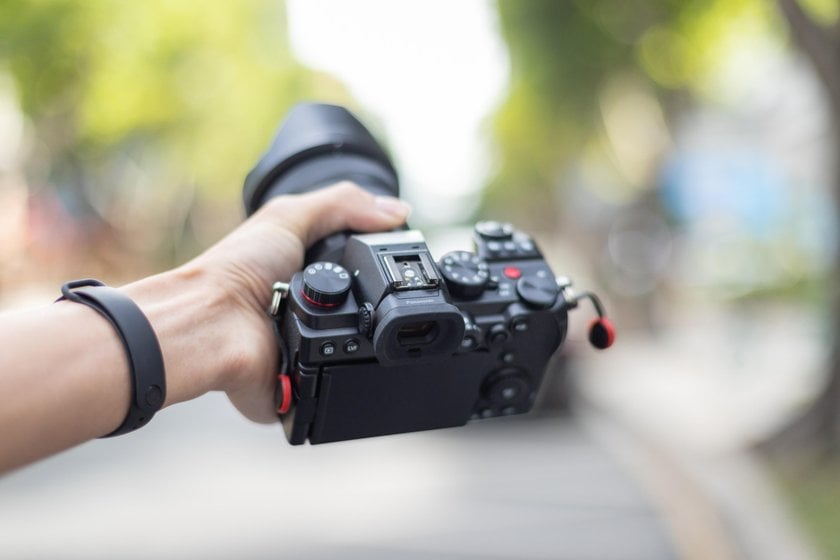 The Lumix LX15 is Panasonic's new premium compact camera. The LX15 is a step down from the LX10, which has a 4/3 sensor, and a step up from the TZ100 (SZ100), which also has a 1-inch sensor but a less fast tnx lens.
Description
The Lumix LX15 is equipped with a one-inch 20-megapixel sensor. The camera has a 3-x zoom lens with an equivalent focal length of 24-72 mm. The maximum aperture in the wide-angle position is f/1.4, making it the brightest lens in its class. In the telephoto position, the maximum aperture is f/2.8. Focusing can be done at a minimum distance of 3 centimeters (at the wide-angle position). The lens uses 6 aspherical elements, ED, and UHR glass elements. The optical scheme consists of 11 lenses in 9 groups. A ring around the lens is provided for aperture control.
Specifications
In terms of size, the LX15 is very similar to other cameras in this class. Even a small bag or large pocket will fit perfectly. This makes the LX15 an ideal camera to carry all the time.
Most of the controls are located on the right side of the camera, which means you can easily operate the camera with one hand. There is a camera mode switch on top of the camera. There's also a zoom lever under your index finger, as well as a settings dial that can be used to control various settings that usually depend on the selected shooting mode.
There are two large rings on the camera lens. One is used to control the aperture and the other can be used to adjust the zoom function, focus, etc.
Pros
Good photo quality;

Great lens;

A wide range of features.
Cons
Slippery handle;

The record button is hard to feel.
What is the best camera for flower photography?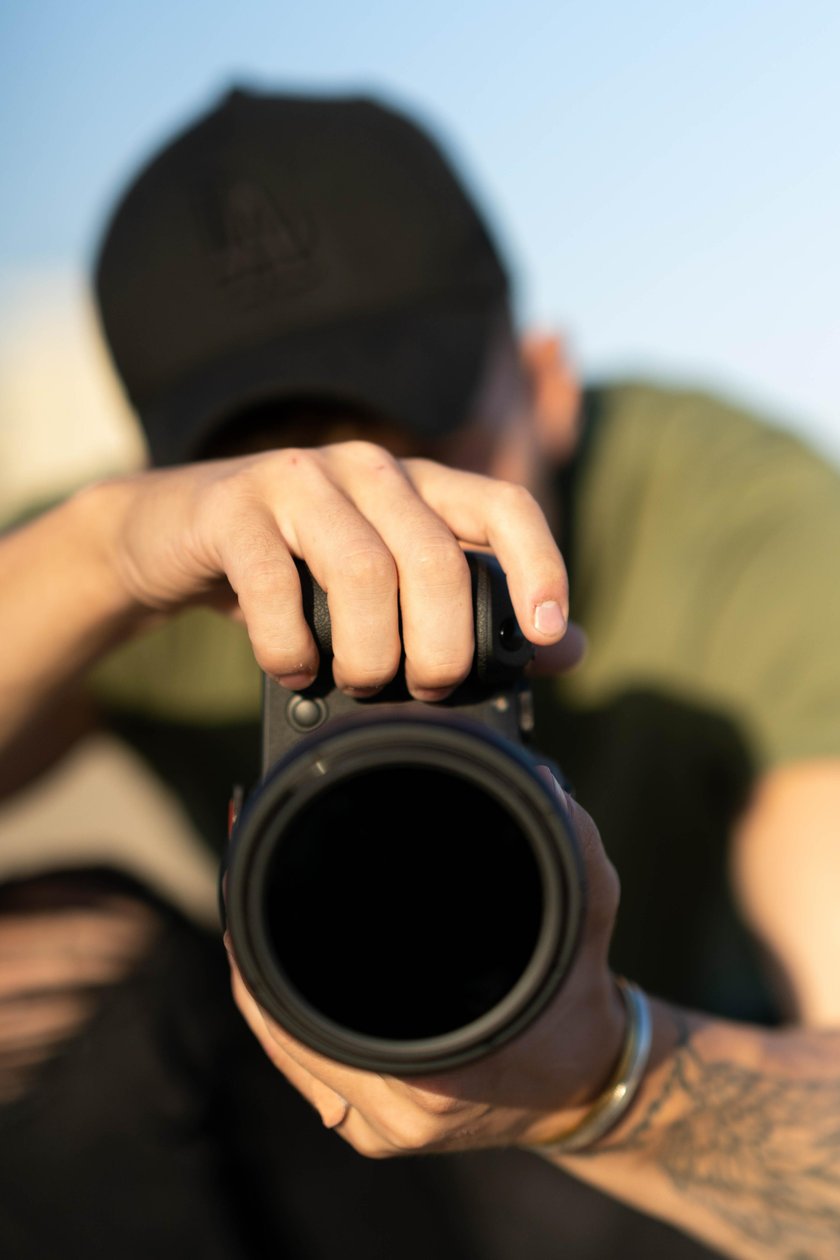 Today's digital compacts have six-megapixel sensors, zoom lenses with a wide range of focal lengths, and great close-up capabilities. It's all you need for color photography so all of the devices on our list are great for you.
How do we test cameras?
Of course, we use them for their intended purpose, that is, to take pictures of small objects up close. In addition, we test the devices under laboratory conditions. When making the list, we pay attention to:
Resolution;

Noise and signal;

ISO.

What's the best choice for a newbie?
For a beginner, it's best to take an inexpensive camera with a standard lens and use it to get to grips with photography. For macro photography, you definitely have to use a tripod, because the slightest camera shake can ruin your shots.
Final words
Now you know the best examples of cameras suitable for macro photography. Let's move on to the section on frequently asked questions.
FAQ
Can I edit macro photos in post-processing software?
Yes, but it should be done carefully.
Can I use a smartphone for macro photography?
Yes, but the quality of these photos will be very different from the photos on the camera.
Do I need a special lens for macro photography?
You can use a normal "kit" lens, but you will need specific settings.
Is macro photography difficult to learn?
This area requires patience and good skills. It can be difficult for you to focus on objects because they are so small. However, with the amount of time you spend with your camera, you're sure to get results.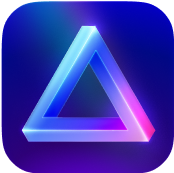 Advanced yet easy-to-use photo editor
view plans