An in-depth conversation about visual storytelling. Host Frederick Van Johnson is joined by a panel of accomplished visual storytellers including Joseph Linaschke, D. McBurnett and Renee Robyn.
Last fall, we produced a series of Fireside Chats for our AI Insider community. Hosted by Frederick Van Johnson from This Week in Photo, each session brought together amazingly talented photographers for an informal discussion of a specific genre of photography.
AI Insiders got the first look at this exclusive content. Now, we are releasing one per week to the general public. Today, "The Power of Story".
Our Panelists
Frederick Van Johnson, Moderator
Frederick has been a professional photographer for several decades. He is a passionate entrepreneur, marketer and host of the world's most popular photography podcast — This Week in Photo. He also produces the official Skylum podcast — Behind the Seen.
Joseph Linaschke
As a photographer and filmmaker, the majority of my Joseph's work is commercial and portraiture. Under the commercial banner he has had the opportunity to shoot just about everything, from lifestyle to dance to landscape to travel to wildlife to race car drivers and more! His favorite thing to shoot? Something new. He loves a challenge. Check out his work.
D. McBurnett
On the heels of a 24-year career as a Navy SEAL, McB is also an award-winning photographer, his professional portfolio including work for NIKE, National Geographic, Fox and Friends, Rolling Stone, CBS SEAL Team, and the movie "Act of Valor." His work has appeared on everything from album covers to billboards to walls of Fortune 500 companies. One of his eagle photographs hangs in the White House. Check out his work.
Renee Robyn
Renee Robyn is a former model turned photographer who has developed an ethereal style, combining fact and fiction. Merging together expertly shot photographs with hours of meticulous retouching in Photoshop, her images are easily recognizable and distinctly her own. She travels full time, shooting for clients and teaching workshops around the world. Check out her work.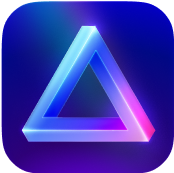 Advanced yet easy-to-use photo editor
view plans