No matter how far away you are from your dream of becoming a professional photographer, it's always good to have sources of inspiration in front of you. If you need some ideas for your landscape photography, look no further than our collection of the best travel photographers to follow in 2023.
Why are we only talking about travel photos? This is a beautiful genre that focuses on capturing images of people, landscapes, culture, and life across the world. It aims to convey the essence and magnificence of a place, its history, and its culture to viewers who may not have had the opportunity to experience it firsthand. The works of famous travel photographers will provide you with the most inspiring and even new ideas for other genres of photography. Believe us, they are worth your attention!
Travel photography can include anything from capturing street scenes and landscapes to portraits of local people to catching the atmosphere and essence of a city or a particular cultural event. The main goal is to tell a story through images that transport the viewer to another place and immerse them in the unique experiences and perspectives of that country. This is exactly what Instagram travel photographers do best.
So today we're going to take a look at some of the most famous names in the genre that you'll definitely want to subscribe to!
Factors to Consider When Choosing Photographers to Follow on Instagram
What do travel photographers do? Their work involves exploring and discovering new places, cultures, and perspectives to tell a compelling visual story. This is exactly what you need to get travel inspiration. Such experts may work for magazines, websites, or guidebooks, or they may freelance and sell their photos to a variety of clients.
Some travel photographers have a significant online following, either through social media or their website or blog. For them, it is not only a source of income but also an opportunity to showcase their unique style. When it comes to travel photographers on Instagram, there are several factors you should consider before hitting the "Follow" button. Here are a few things to keep in mind:
Technical skill. Top travel photographers should have a high level of technical skill in using their cameras and editing software to produce high-quality pictures. They also demonstrate how to work with

image editing software

and offer their own post-processing options and presets.

Creativity. Look for photographers who are creative and innovative in their approach to travel and photography. Find unique perspectives, unconventional compositions, and unexpected subject matter.

Commitment. Choose those professional photographers who engage with their audience. They should respond to comments and questions, and be willing to share tips and advice.

Reputation. Consider the photographer's reputation. Do they have a history of producing quality work and positively engaging with their audience? They should also have received awards or recognition for their work and photojournalism, either from photography associations, travel publications, or other industry organizations.

Authenticity. Choose professionals who are authentic to themselves. They should be passionate about their craft and share their personal experiences and stories through their images.

Consistency. Find photographers who are consistent in their postings. They should post regularly and maintain a consistent aesthetic throughout their Instagram feed.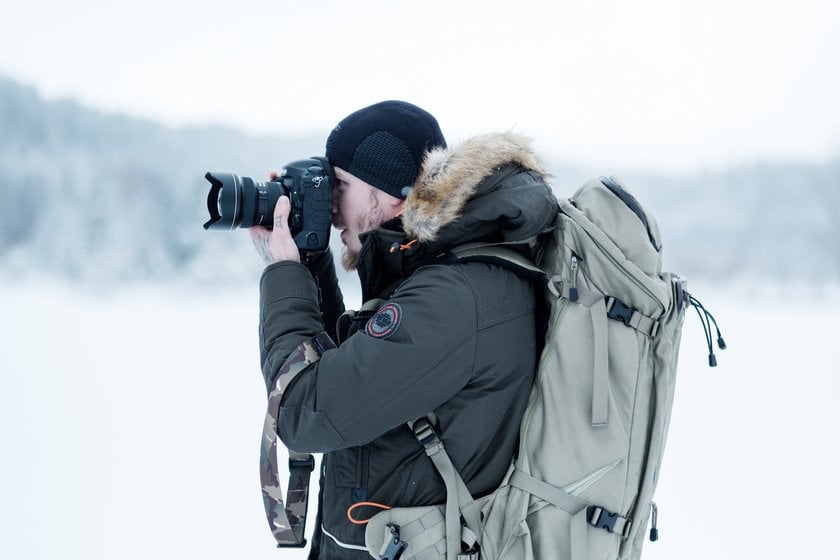 Also, remember that a true professional should be able to tell compelling visual stories that evoke emotion and convey a sense of place and culture from locations around the world. When checking out the influencer's profile, also look for a wealth of experience and expertise in travel, photography, and working with different cultures.
Travel photographers may face challenges in their work, such as language barriers and logistical issues. They may need to be adaptable, flexible, and creative to overcome these obstacles and capture the best images possible.
By considering these factors, you can find professional travel photographers who will not only inspire you but also help you grow and improve in this field. You can also learn new techniques such as focus stacking. Many professionals are actively using it. Of course, you will need special software for focus stacking like Luminar Neo Extension.
Top Up-and-Coming Travel Photographers to Watch
Do photographers travel? Of course, it provides a great opportunity to document the breathtaking beauty and diversity of the world. Many people also go on a journey for other types of photography work, such as covering events, commercials, or advertising campaigns in various locations. For instance, there are so many amazing travel wedding photographers.
Overall, travel is an essential part of being a serious photographer, whether it's to capture the magic of the great outdoors or to fulfill a specific photographic assignment. Let's take a look at the best and most famous representatives of this genre. Be prepared for their works to make you want to go on an amazing adventure to unknown places yourself!
Peter McKinnon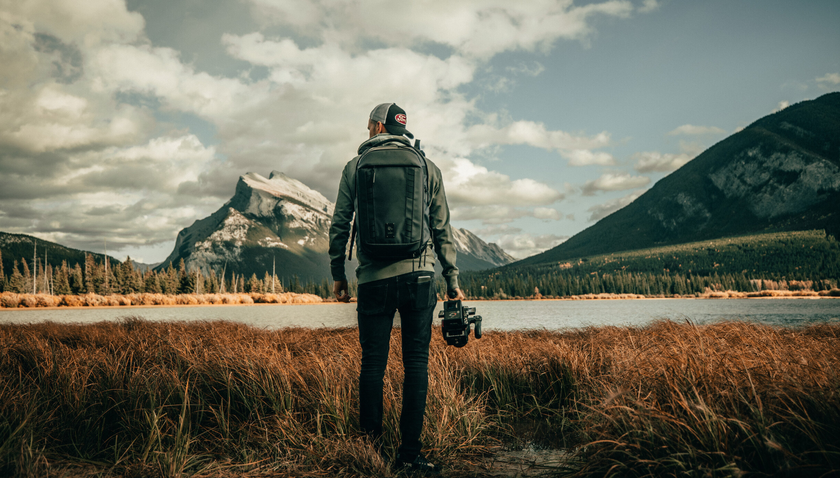 He is a Canadian photographer, YouTuber, and social media influencer known for his educational and entertaining content on photography, videography, and creative entrepreneurship. McKinnon began his career as a graphic designer but later transitioned into photography and video production. He gained a large following on YouTube for his tutorials, gear reviews, and creative vlogs covering topics such as camera settings, editing techniques, and creative inspiration.
McKinnon has also worked on advertising campaigns for companies such as Canon, LG, and DJI, and has been featured in publications such as Forbes and The Huffington Post. He has won several awards for his work, including the 2019 Shorty Award for Best in Photography. In addition to his online content, McKinnon has also released several presets and editing tools and authored a book on photography and creative entrepreneurship.
Chris Burkard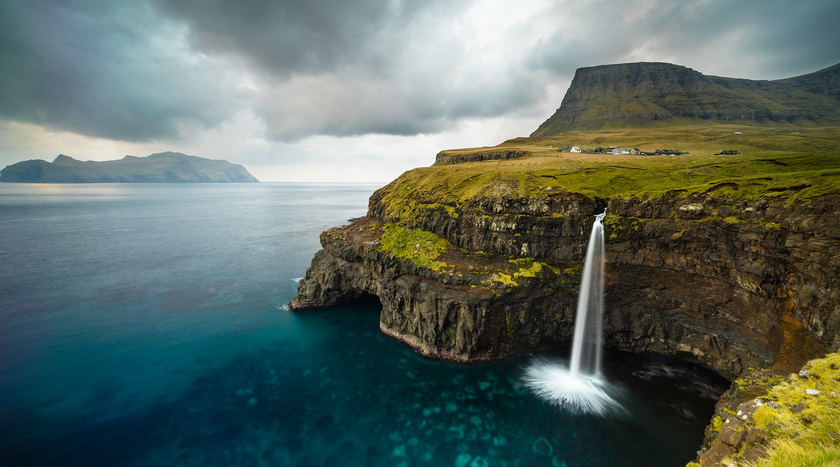 He is an American photographer and filmmaker known for his surf, outdoor, and adventure photography. Burkard's images have been featured in publications such as National Geographic, The New York Times, and Outside Magazine, and he has worked on advertising campaigns for companies such as Apple, Sony, and Patagonia. He is also a member of The International Travel Writers & Photographers Alliance.
Burkard is best known for his images of cold-water surfing and remote landscapes, often shot in extreme conditions such as the Arctic and Antarctica. He is among those enthusiastic people who often photograph the nature of Iceland. Chris is also an environmental advocate and has worked on projects to raise awareness of the impact of climate change on the world's oceans and coastlines.
Want to get great shots like Chris? Remember, even the pros use photo editors to enhance their best shots. For example, the advanced AI tools in Luminar Neo make it easy to change the sky in the photo.
Daisy Gilardini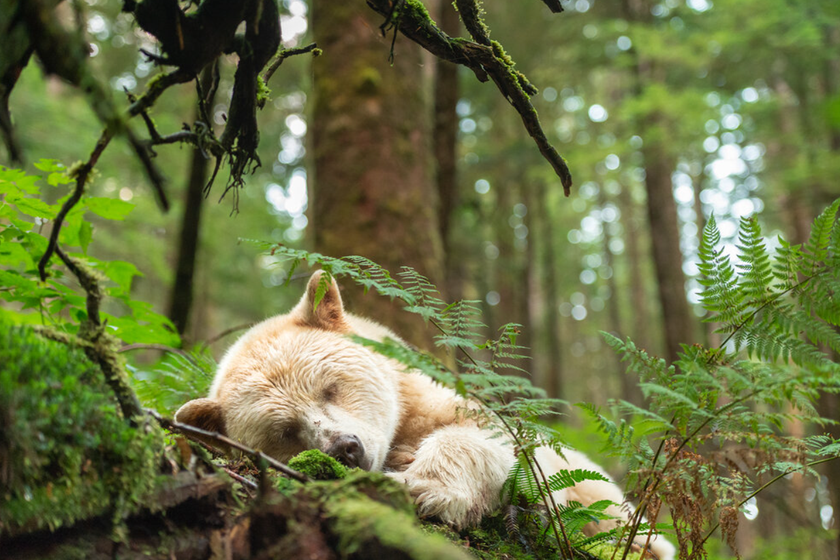 She has been a professional photographer for over 20 years and has traveled extensively throughout the polar regions, including the Arctic and Antarctic. She has won numerous awards for her photography, including the Wildlife Photographer of the Year Award from the Natural History Museum in London, and her images have been featured in publications such as National Geographic and BBC Wildlife Magazine.
In addition to her photography, Gilardini is a passionate conservationist and has used her images to raise awareness of the effects of climate change on polar ecosystems. She is a member of the International League of Conservation Photographers (iLCP) and the Explorers Club and has worked with organizations such as Polar Bears International and the Sea Legacy Foundation.
Paul Nicklen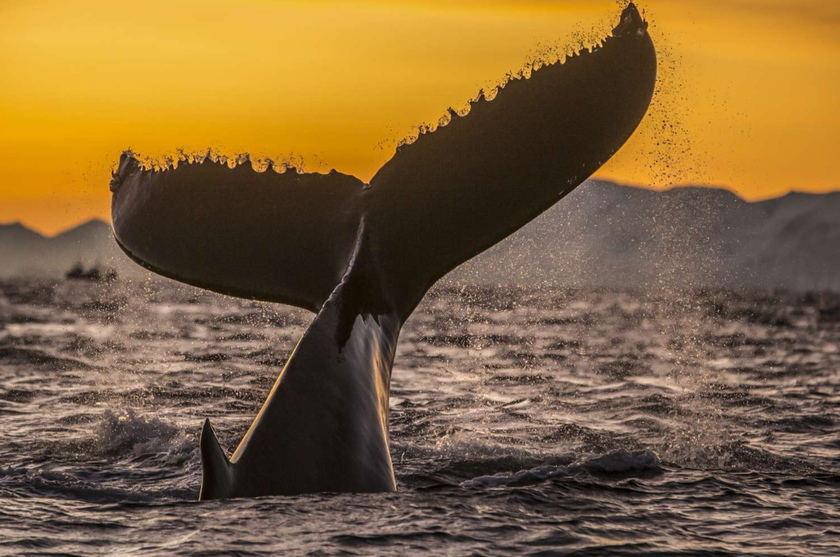 Nicklen began his career as a biologist and wildlife photographer and later became a contributing photojournalist for National Geographic magazine. He has won numerous awards, including the BBC Wildlife Photographer of the Year and World Press Photo. Paul always travels with the best travel camera for professional photographers, so even the experts should learn his techniques and try some of his tricks.
He is also a filmmaker and has produced and directed several documentaries, including Bear Island, Polar Obsession, and The Last Ice. He is also the co-founder of SeaLegacy, a conservation organization dedicated to protecting the world's oceans and marine wildlife through visual storytelling and advocacy. Nicklen is best known for his work documenting the effects of climate change on the Arctic and Antarctic regions, as well as his images of polar bears, penguins, and other iconic polar species.
Rach Stewart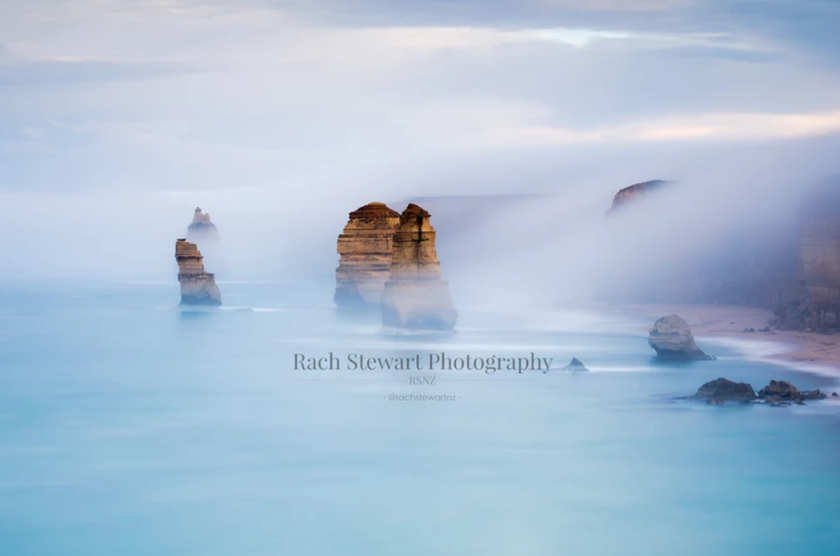 She is a New Zealand-based travel and landscape photographer. Rachel is known for her stunning images of natural landscapes, particularly in her home country and Australia. Her photography showcases the diversity of the natural world with towering mountains, rugged coastlines, and serene forests.
Stewart's work has been featured in publications such as National Geographic, The Huffington Post, and The Guardian. She has also collaborated with several travel brands and tourism boards, sharing her images and stories to promote sustainable travel and ecotourism. Through her photography, she inspires others to appreciate and protect the natural world, while highlighting the beauty and wonder of the places she visits.
By the way, if you are inspired by this photographer's work and want to get the same stunning shots, you will definitely need additional tools. For example, you can automatically correct overexposed landscapes. Just use the AI image brightener in Luminar Neo!
Thrainn Kolbeinsson
This Icelandic photographer is known for his stunning landscape and nature photography. Based in Reykjavik, Iceland, he has been photographing the country's dramatic landscapes for over 20 years. Thrainn's portfolio often features Iceland's glaciers, volcanoes, waterfalls, and other natural wonders, and he has become one of the most recognized photographers in Iceland.
His work has been featured in numerous publications and exhibitions both in Iceland and internationally. Thrainn also offers photography workshops and tours in Iceland, where he shares his expertise and knowledge of the country's landscapes and photography techniques with other enthusiasts.
Gary Arndt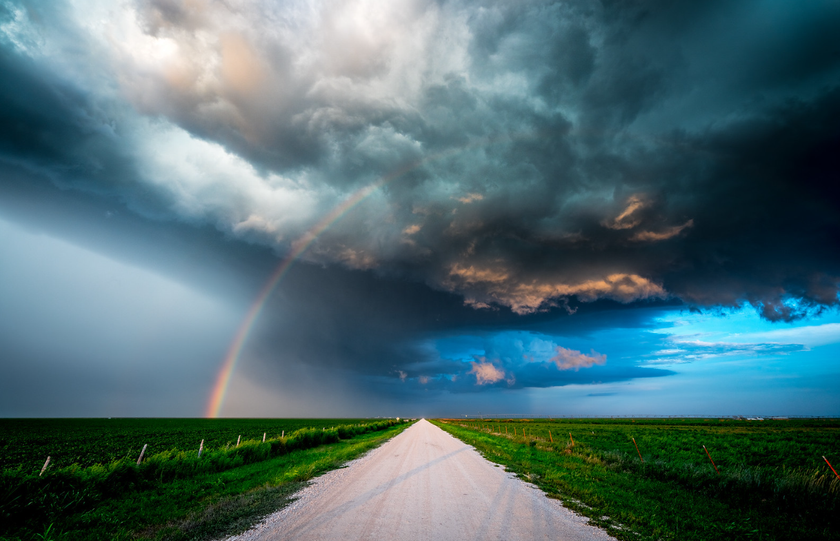 He is a blogger, photographer, and speaker known for his award-winning blog Everything Everywhere, and his stunning photography works. Arndt began traveling full-time in 2007 and has since visited over 200 countries and territories, documenting his adventures on his blog and social media channels. He has won numerous awards for his photography, including the Lowell Thomas Award for Travel Photographer of the Year and the North American Travel Journalists Association Gold Award.
In addition to his online presence, Arndt has written for publications such as National Geographic Traveler and The Atlantic and has spoken at many conferences and events. He is best known for his expertise in travels around the world and photography, as well as his insights on how to make a living as a digital nomad. Arndt also co-hosts the popular podcast This Week in Travel, which discusses the latest trends and issues in the travel industry.
Kyle Nutt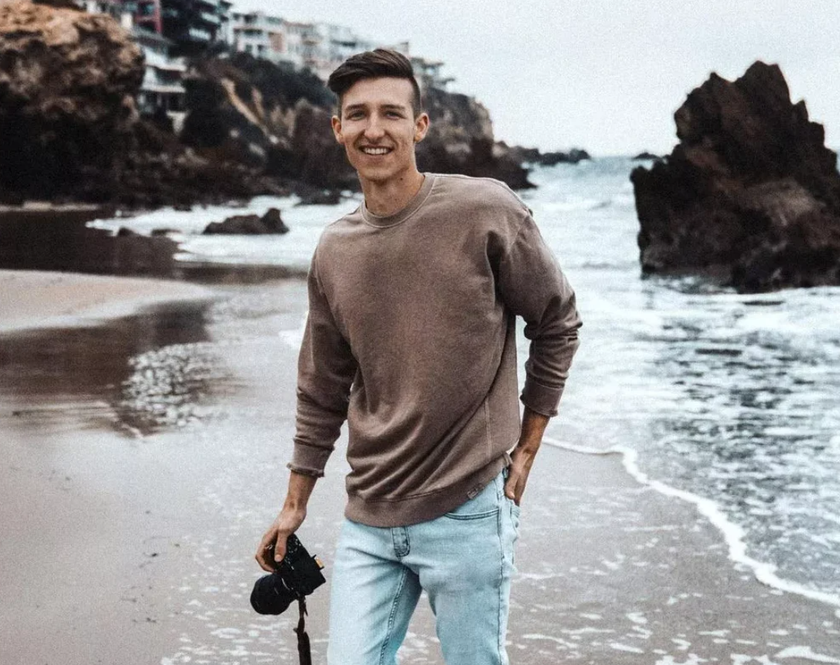 Professional photographer based in the United States. He is famous for his stunning landscape and travel photography, particularly his images of the American West. Nutt's work has been featured in publications such as National Geographic, Outdoor Photographer, and Landscape Photography Magazine. He is also an instructor and lecturer, teaching workshops on night photography techniques.
Nutt's images often showcase the natural beauty and grandeur of America's landscapes and national parks at sunset, from rugged mountains to tranquil lakes and rivers. His use of lighting and composition creates visually stunning and emotionally evocative images that capture the essence of a place.
Why Do Some People Choose To Become Travel Photographers?
For some people, becoming a travel photographer offers the opportunity to have a flexible career that allows them to work from anywhere in the world and set their schedule. They enjoy the process of capturing beautiful images, experimenting with different techniques and styles, and sharing their work with others. Sounds good, doesn't it? But how do travel photographers make money? There are several profitable ways:
These professionals are often hired by travel magazines, tourism boards, and other clients to photograph specific locations or events. They can also work as photojournalists, covering news events and stories around the world.

Travel grants for photographers are also typically awarded to individuals who have demonstrated a strong commitment to their craft and have a clear and compelling vision for their project.

Photographers can monetize their social media presence and blog by partnering with brands to promote products, hotels, and other travel-related services. Many professionals lead workshops and tours to share their expertise and teach others how to improve their photography skills.
You may also be interested in how much travel photographers make in a year. It's important to note that many specialists are self-employed or freelance, which means their income can be more unpredictable and may fluctuate from year to year. Income can depend on factors such as the photographer's level of experience, their client base, and the types of projects they work on. Typically, the annual salary ranges from $10,000 to $100,000. There are also additional costs related to travel fees for photographers.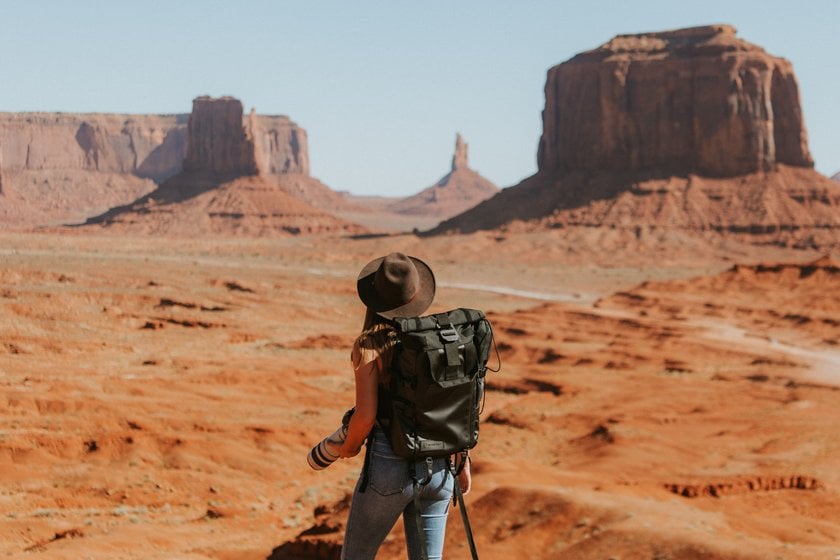 Travel photographers also need to have a good understanding of the technical aspects of photography, such as lighting, composition, and exposure. They need to know how to use their camera equipment, including lenses and tripods, to capture high-quality images in a variety of lighting and weather conditions. In addition, they must be proficient in using editing software to enhance their images and create a cohesive visual narrative.
If you are just learning how to work with photo editors and want to improve in the travel genre, then you will definitely like Luminar Neo, which will help you complete the most complex tasks in just a couple of seconds. For example, you can quickly remove the background with the AI tool.
To Sum It Up: Good Reasons to Follow These Photographers
The people listed below can be a great source of inspiration for your photography, as well as a way to discover new destinations and cultures around the world. By following travel photographers, you can discover new destinations and get ideas for your future travels. You can also learn tips and tricks for photographing different types of locations and subjects.
Professional photographers are often at the forefront of new technologies and trends in the photography industry. By following their work, you can stay informed about new developments and stay ahead of the curve. For example, AI-based photo editors are especially relevant now. The best option today, which is recommended by many professionals, is Luminar Neo. Be sure to try it!
If our material inspires you to try your hand at this genre, don't forget about travel insurance for photographers. This is important if you are traveling a lot, especially with expensive equipment.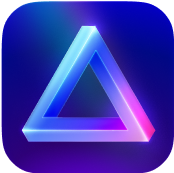 Advanced yet easy-to-use photo editor
view plans