Contrary to popular belief, a model's job is not just to look good and look at the camera. Success is all about being able to pose and give the model and photographer that one shot out of hundreds of pictures. Use this article as a high fashion pose guide.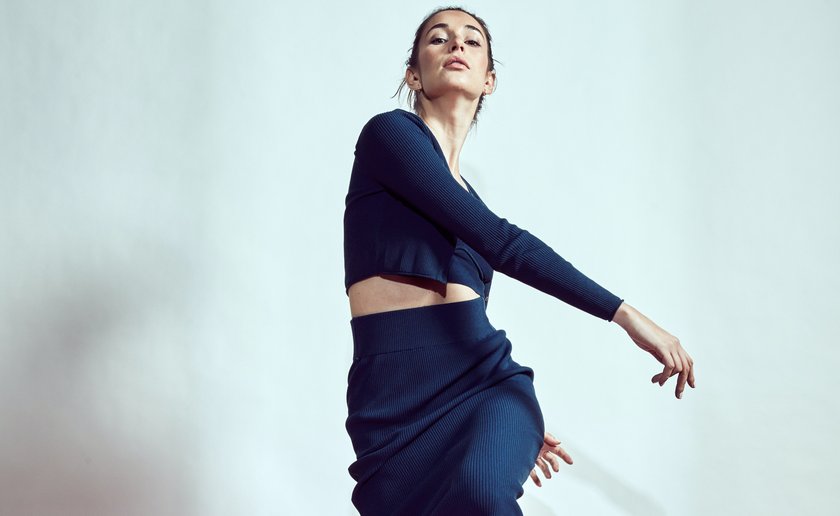 The skill of posing, as well as photogenicity, often depends on the model herself and is the result of years of experience and hard work. Today we're going to talk about what the secret to proper posturing is and how to use aesthetically correct fashion model photography poses to create an image that will captivate everyone. No matter how skilled you are as a photographer or how beautiful your model is, as a professional you need to know what postures to put your subject in to get the best and most effective photo. After all, good poses are the key to success.
In this article, we'll show you the model picture poses that are guaranteed to create great looks. We'll cover both classic poses (standing and sitting), and get right down to special postures and even action. So, let's get started!
A list of ideal fashion photography poses
This is a very important topic because everyone wants to look good in pictures. That's why tips for modeling poses can be useful even for ordinary people. If you are a beginner photographer and are just learning how to communicate with models in the process of taking pictures, you should read this article.
The ability of posing is also essential for the profession of a model in general and a certain photo session in particular. But no matter how great the variety of high fashion poses in glossy magazines and advertising catalogs and no matter the desire to copy them, every model they are strictly individual. It is no coincidence that iconic photographers and models of the past transformed the ability to pose into an entire art form, making it a signature style.
First of all, no matter how perfect and carefully chosen high fashion model poses are, they must be fully consistent with the inner state and momentary mood of the model, otherwise they will negate the image. Inexperienced models can use the following rules to avoid this:
Keep in mind, that every photo session is a story you are going to tell the viewer. Body language is inseparable from your emotions, so what you are going to tell, should be understandable and close to you.

The job of the model is to be relaxed and adapt to the surroundings, to fit into the conditions proposed by the photographer and the client as naturally as possible.

Remember that every new order or contract is an opportunity to improve your posing skills and eventually realize what you could only imagine in your wildest dreams!
If you are a photographer, this article will help you find professional model poses that you can later offer during a photo shoot. Don't forget that it is important for you to communicate with your subject, make contact and try to find ways out of difficult situations.
Note, that it's never a good idea to rush if the model doesn't have a lot of experience. Even when she shows great model potential, give her time to warm up. Be sure to try different model poses.
1. Facing the camera, legs wide apart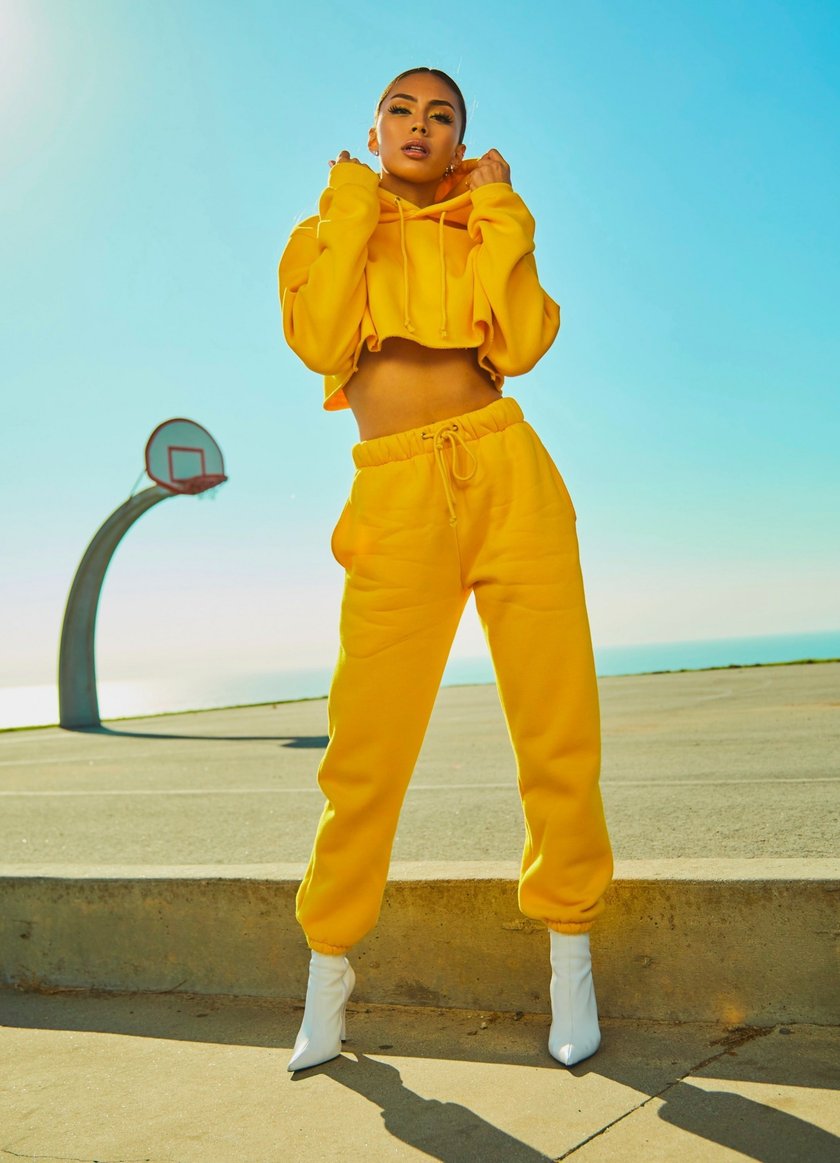 The model looks towards the camera with her feet wide apart. Simply place your model in front of you, facing you, and ask her to spread her legs wide apart. It makes her look great in the picture.
Most aspiring models often don't know what to do with their arms and legs when posing. Simply ask them to bend their limbs (no need to bend them completely; only until you see triangles between the pelvis and legs).
2. Take the picture below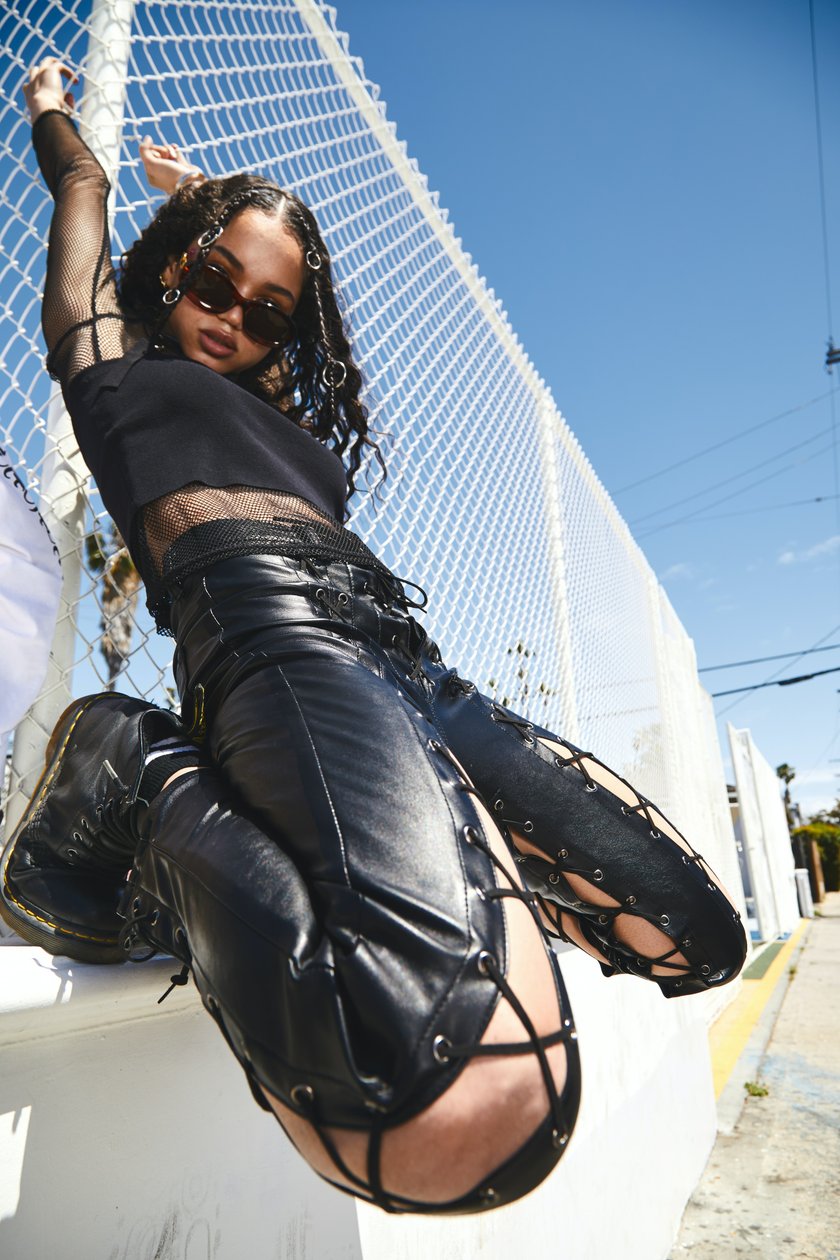 Find a good angle from below. Hold the model in the same position as in the first focal point but shoot her/his from underneath as it will make the girl or boy look taller and slimmer. To make the look more enigmatic you can ask the model to bring her hands to the collar.
To simulate a full-length pose, ask your model to slightly bend one knee while standing. As for the arms, she can put her hands on her waist as a starting point. If the arms are in the air, you need at least one of the elbows to be slightly bent.
3. Legs crossed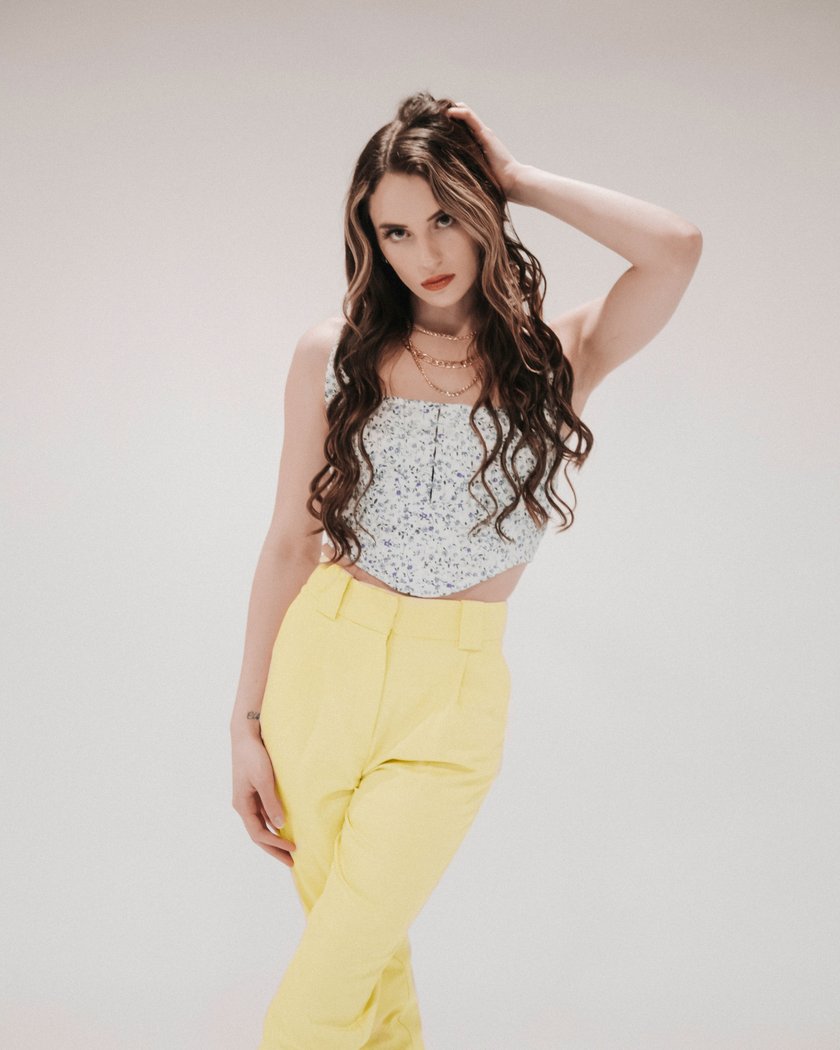 The model can cross her legs. Place the subject in eye contact with the camera and ask her or him to cross his or her legs. This pose will change the mood you want to create for the shot and give the impression that the subject is feeling self-conscious or pensive. You can also ask her/him to turn slightly and look away if necessary.
4. Imitating the model walking in the picture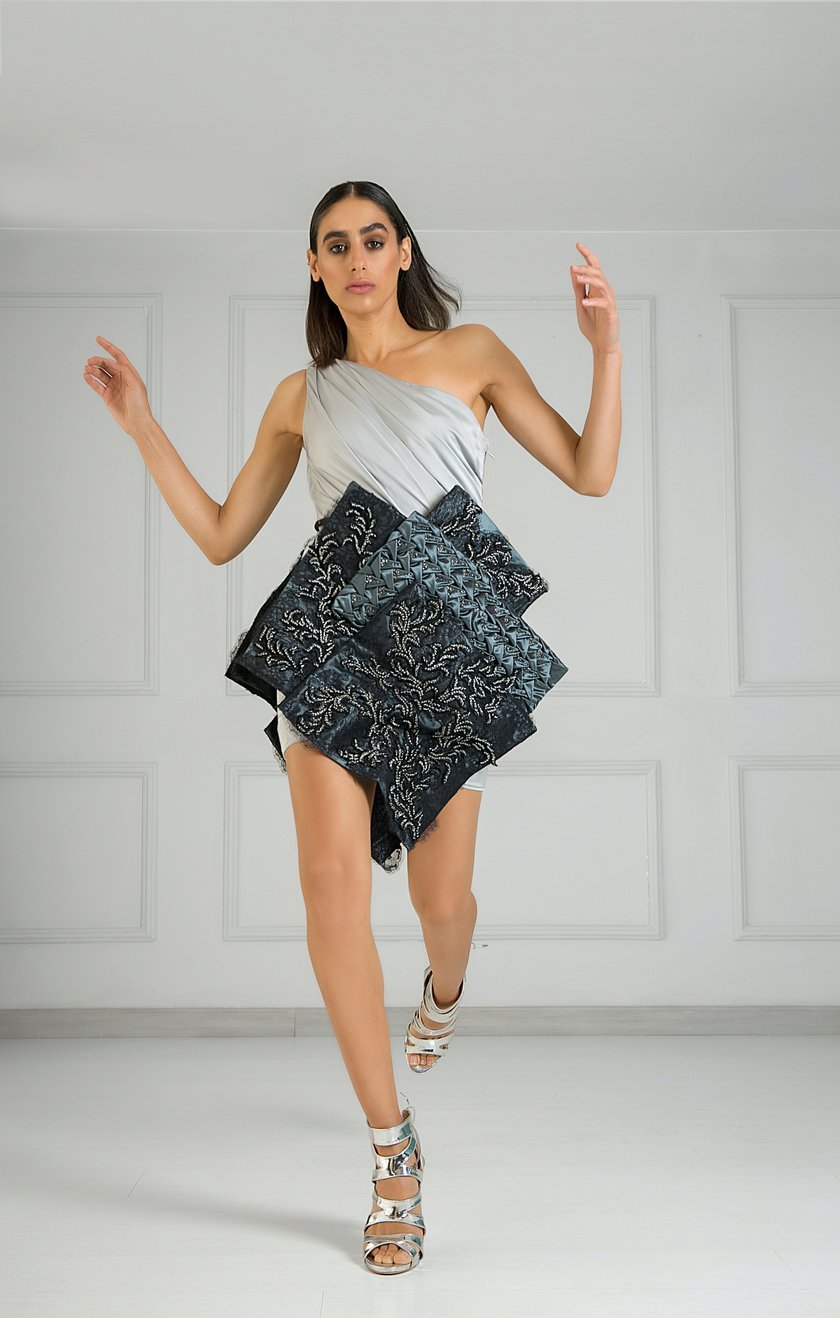 If you are shooting in a small room, then the simulated walking technique will help you in this case. Ask the model to take a step and freeze at the stage where she will put her foot down. That's it, the ideal pose for the fashion model photoshoot is ready!
Avoid clenched fists - they convey anger and tension. Now that you know what to do with your subject's limbs, it's time to focus on the fingers. They may seem inconsequential, but in the end, fingers can make or break an entire pose. Always pay attention to them.
Regardless of what your model is doing, she is not allowed to clench her fingers into a fist. Instead, ask her to bend her fingers slightly. Tip for models: you need to have your hands open in a natural position. You can also hide your fingers in your side pockets - you'll get a more natural and elegant pose, too.
5. Imitating a step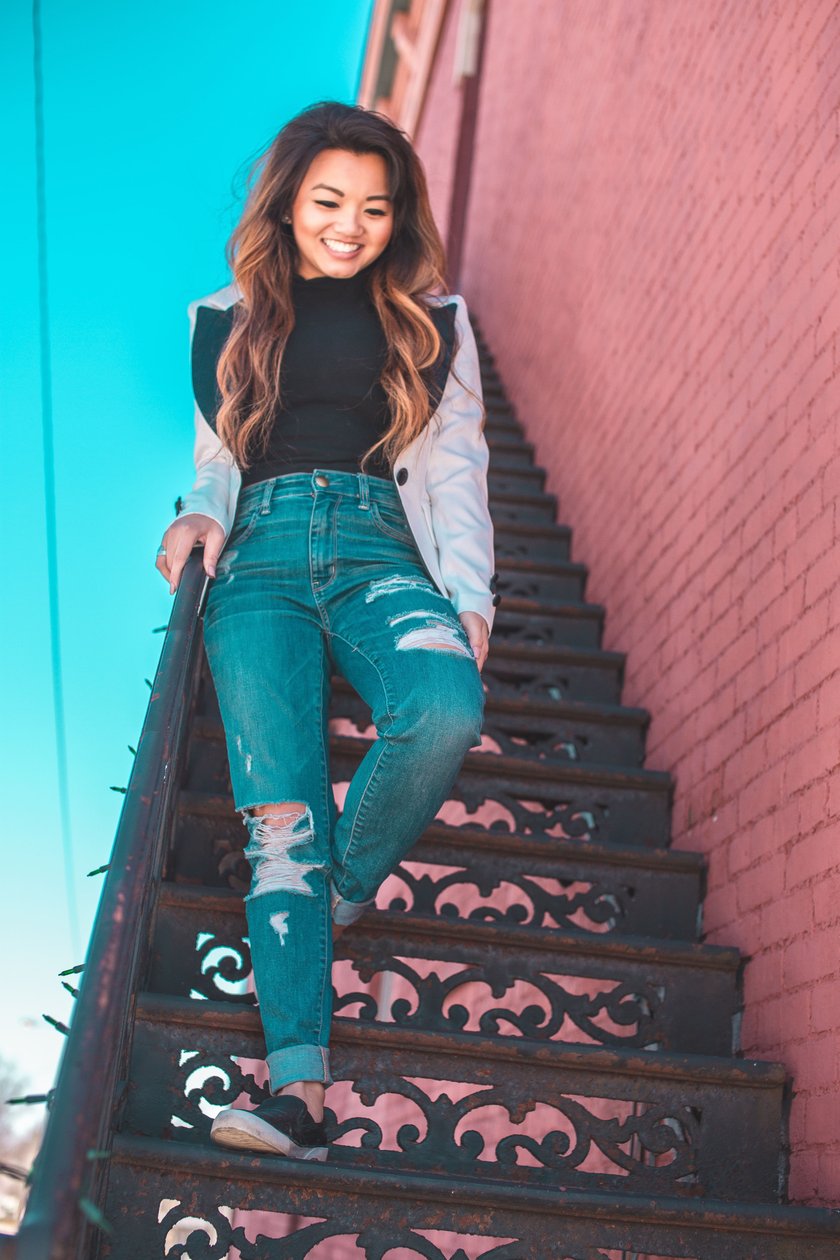 For this pose, you'll need a ladder. Place the model facing the camera and ask her/him to step down on the bottom step, with her/his other foot remaining on the previous step. If you are photographing a girl, it is ideal if she is wearing a long dress. One of the best photography models poses.
6. Facing the camera, squinting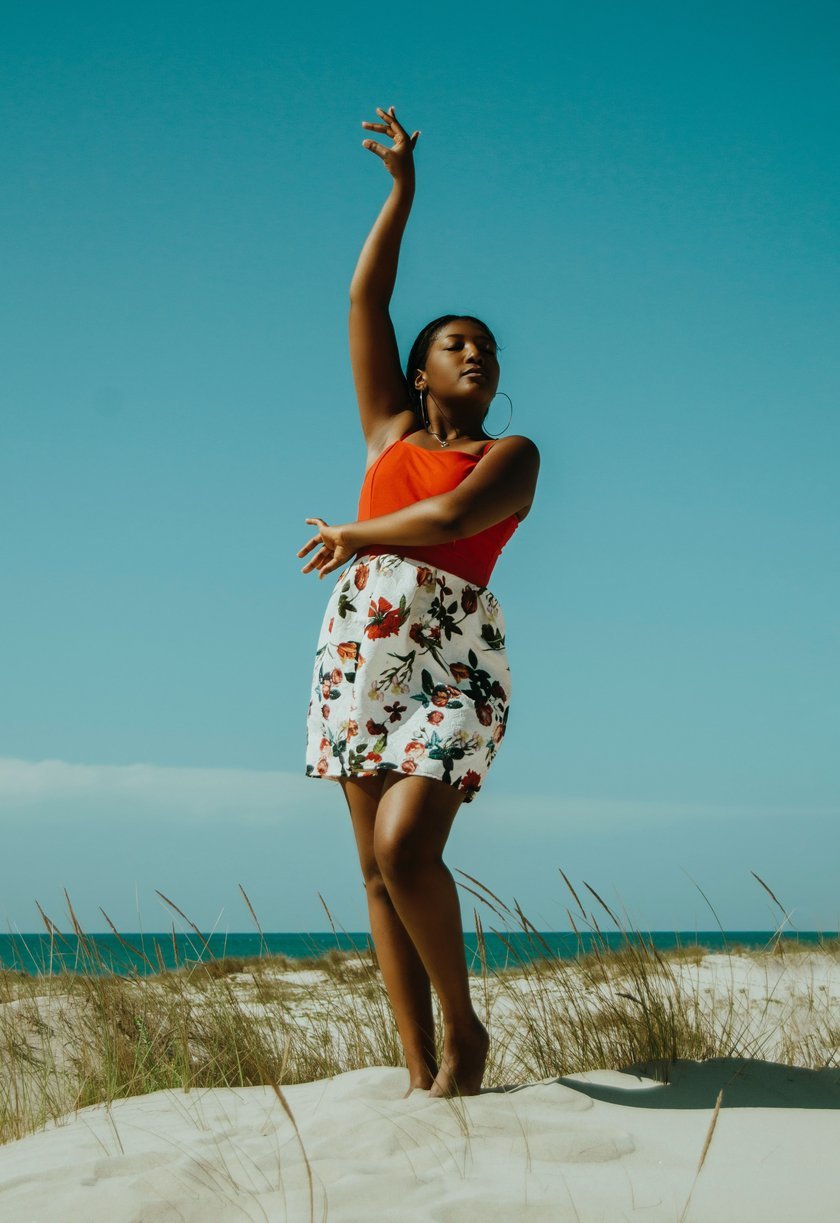 This side-on pose can accentuate the figure. Get your model to straddle the camera at a 45-degree angle. The one leg closer to the camera should be slightly bent, and the head facing away from the body, slightly turned away from the camera. This pose accentuates the figure well.
7. S-bend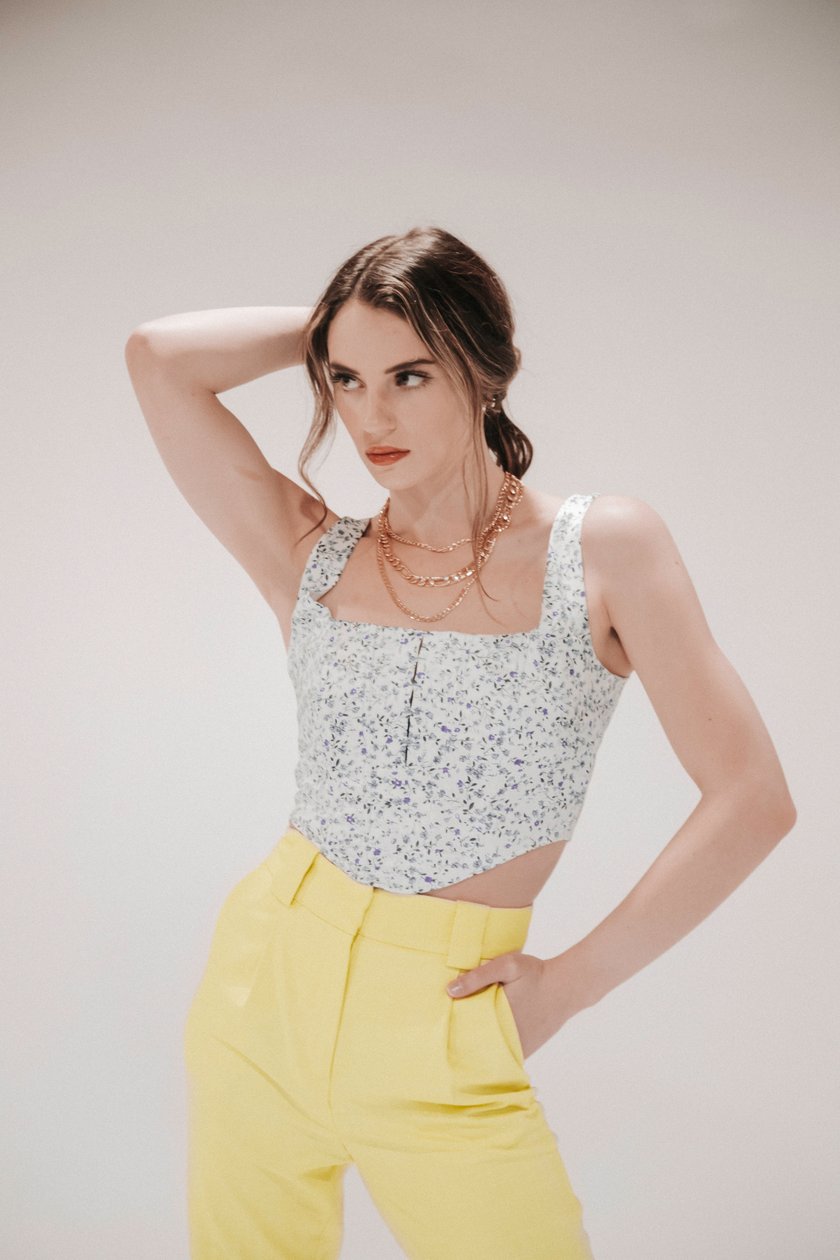 This fashion model pose involves a curvature of the body shape. The model should lean slightly on one hip, place her hand on the opposite hip, and the other hand on her head. While doing so, the girl/boyfriend looks past the camera.
8. Posing with props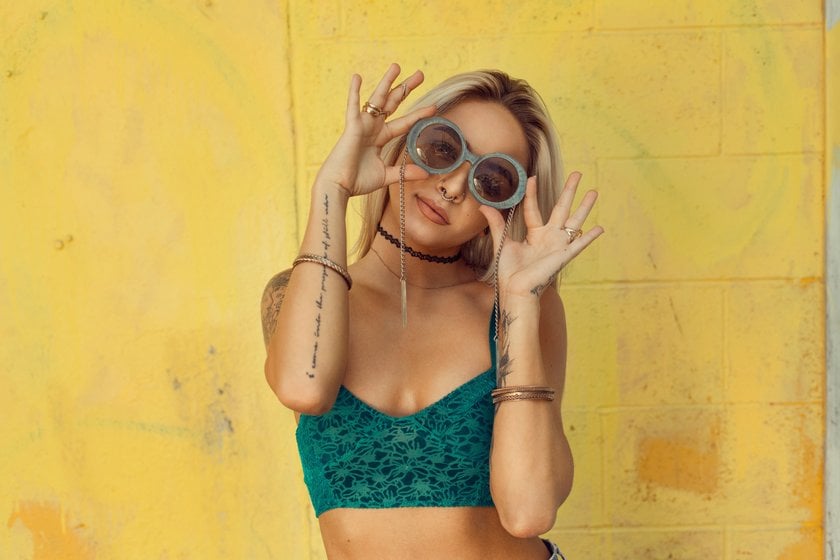 To create a more relaxed look, you can use props. Garlands, hats, scarves, and large jewelry can all add a unique finishing touch to your shot. Depending on the type of props you use, it could be cute model poses.
9. In a half-turn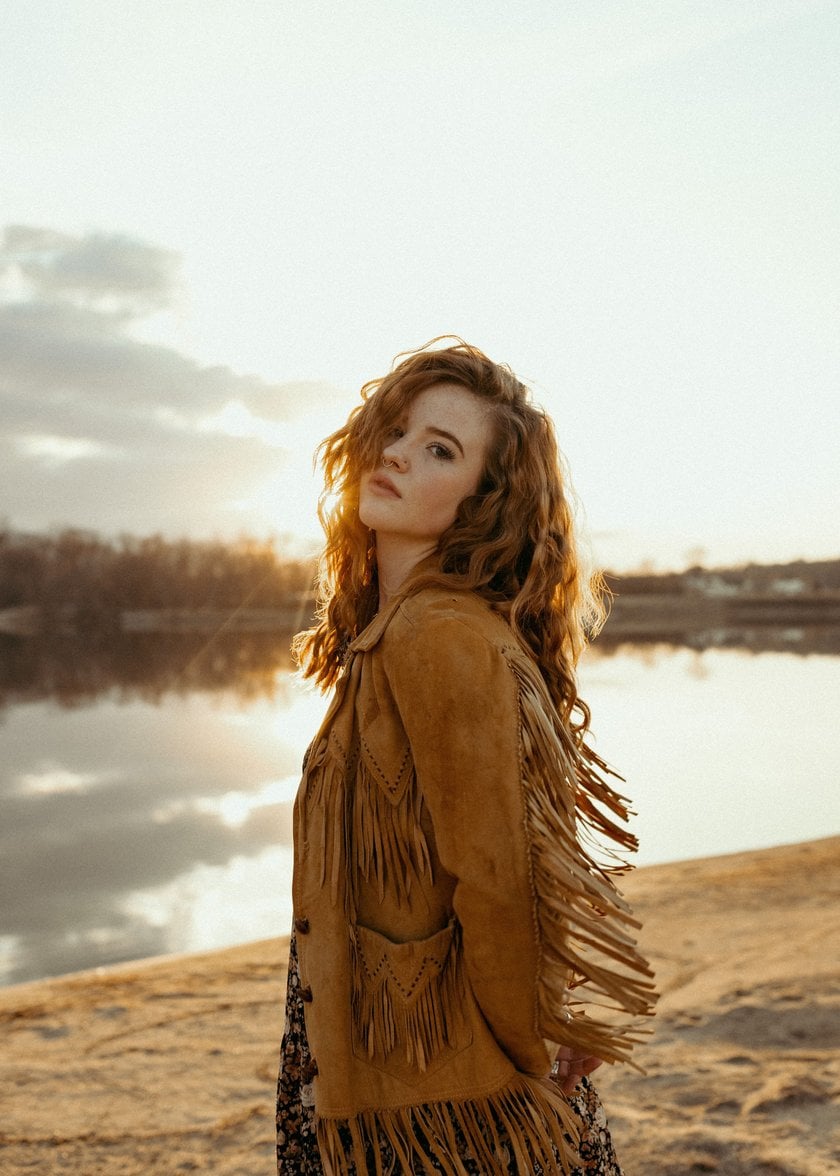 Ask your model to put her hands together behind her waist and turn so that one shoulder is facing the camera. The face should also be facing the camera, with a neutral facial expression. Be sure to try this style of photo shoot pose. A great option when models look over their shoulders.
10. Framing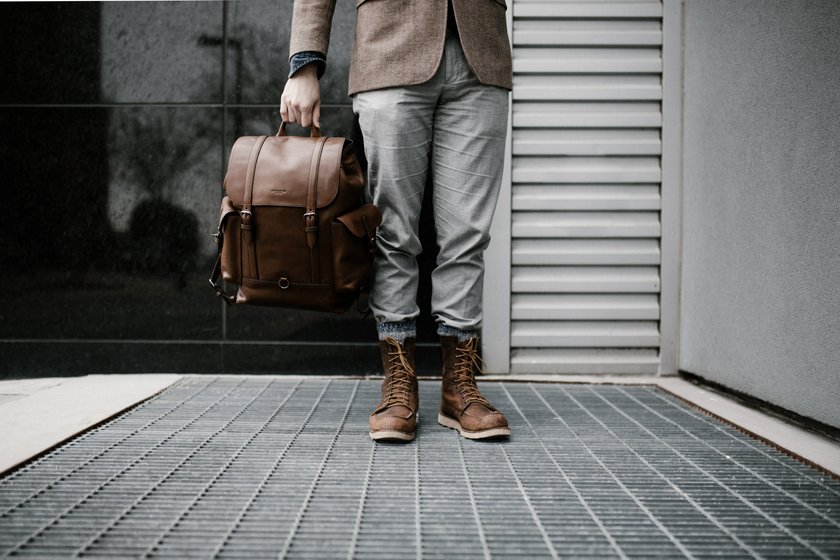 Framing your subject is one of the easiest, but most effective techniques for creating a great shot. For framing, you can use a doorway, an archway, or even the hand of the model.
There are times when looking into the lens can produce great results with classic model pose ideas. But sometimes you get something awkward again instead. To avoid the ominous stare, ask the model to look at some specific object behind the camera. This will make the eyes look more alive. For a contemplative look, ask to pick a point of interest in the distance. For a more intimate one, ask for a closer look at something.
Photos often don't look appealing when the whites of the eyes show too much when the subject looks into the lens. Make sure the model's pupil doesn't go into the corner of the eye. The gaze should follow where the nose is pointing.
11. Model standing with her/his back to the wall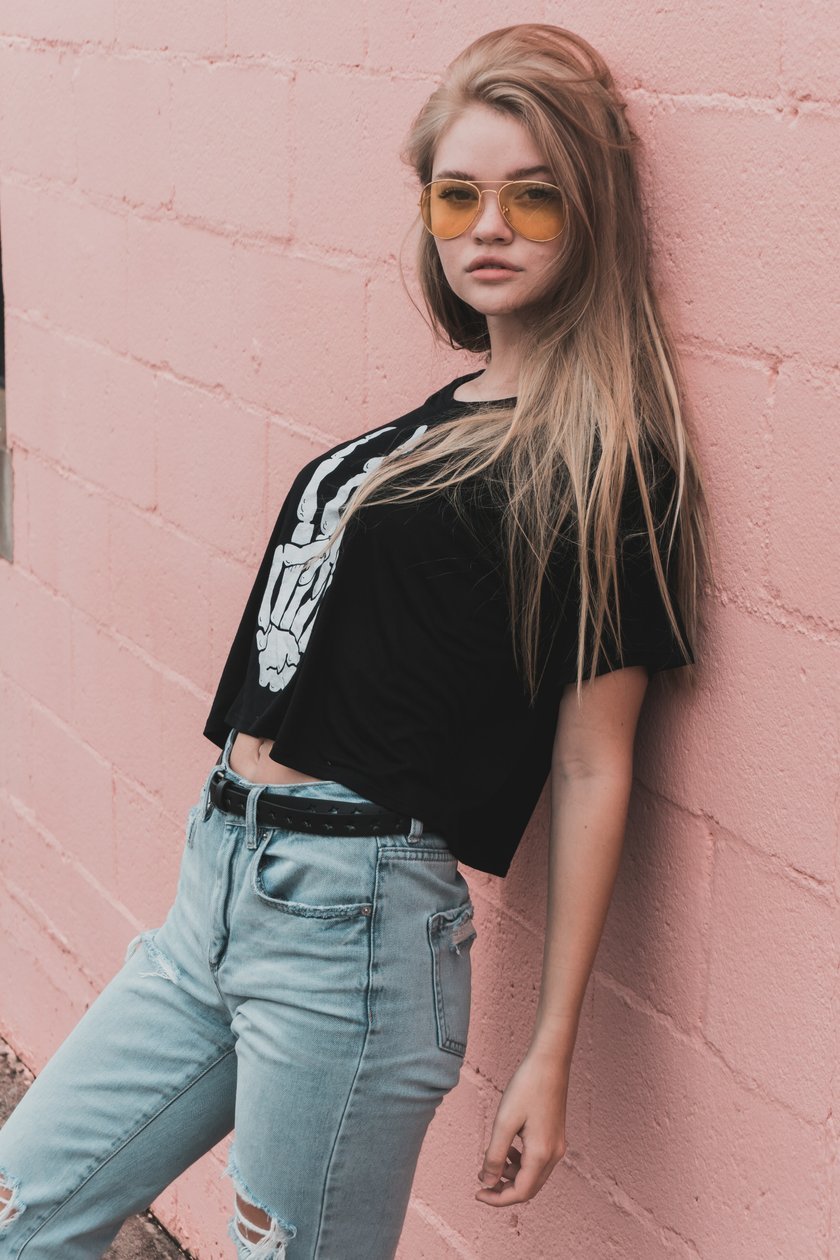 You need to try this one of our model-posing ideas. Ask your subject to lean her back against the wall and turn her face toward you at a 45-degree angle. Point her/his chin toward the camera, and place your hands so that your thumb and forefinger kind of frame the face. The model can stand back to the camera.
12. Standing with shoulder against the wall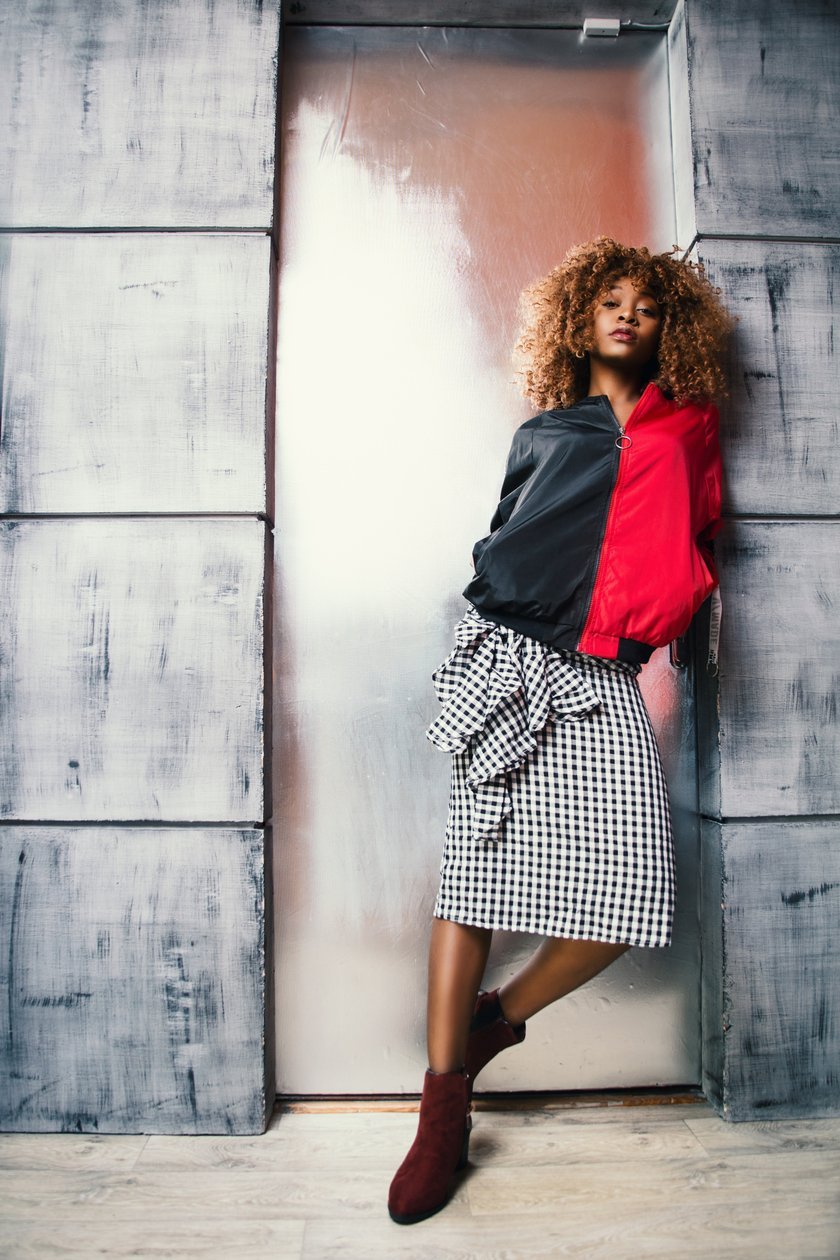 Are you looking for interesting model poses? To make the image look more relaxed you can ask the model to lean against the wall, but not with the whole body, just with one shoulder. Face turned toward you, hands in pockets.
13. Standing with hand on the wall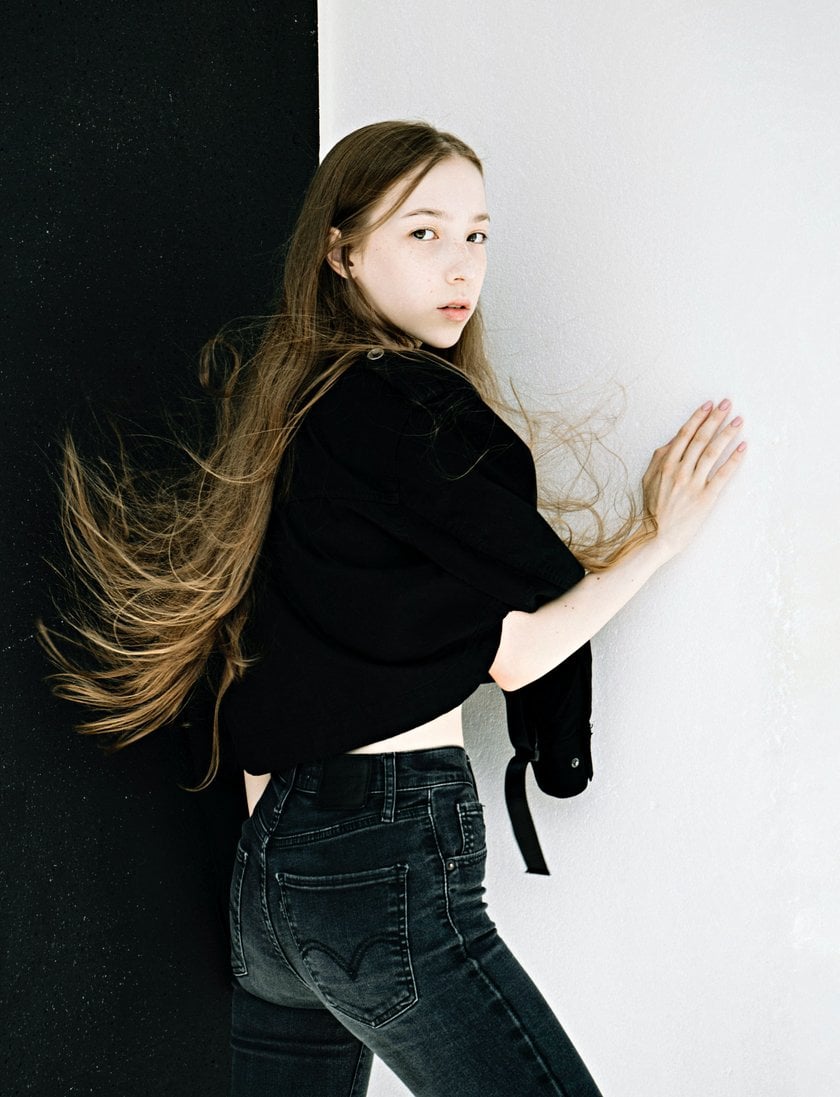 This pose is similar to the previous one, but here the model leans against the wall with her hand instead of her shoulder. The model is leaning against the wall with one hand or hand, looking down or toward the camera. One of the simple and best models poses.
14. Model sits sideways with a tilt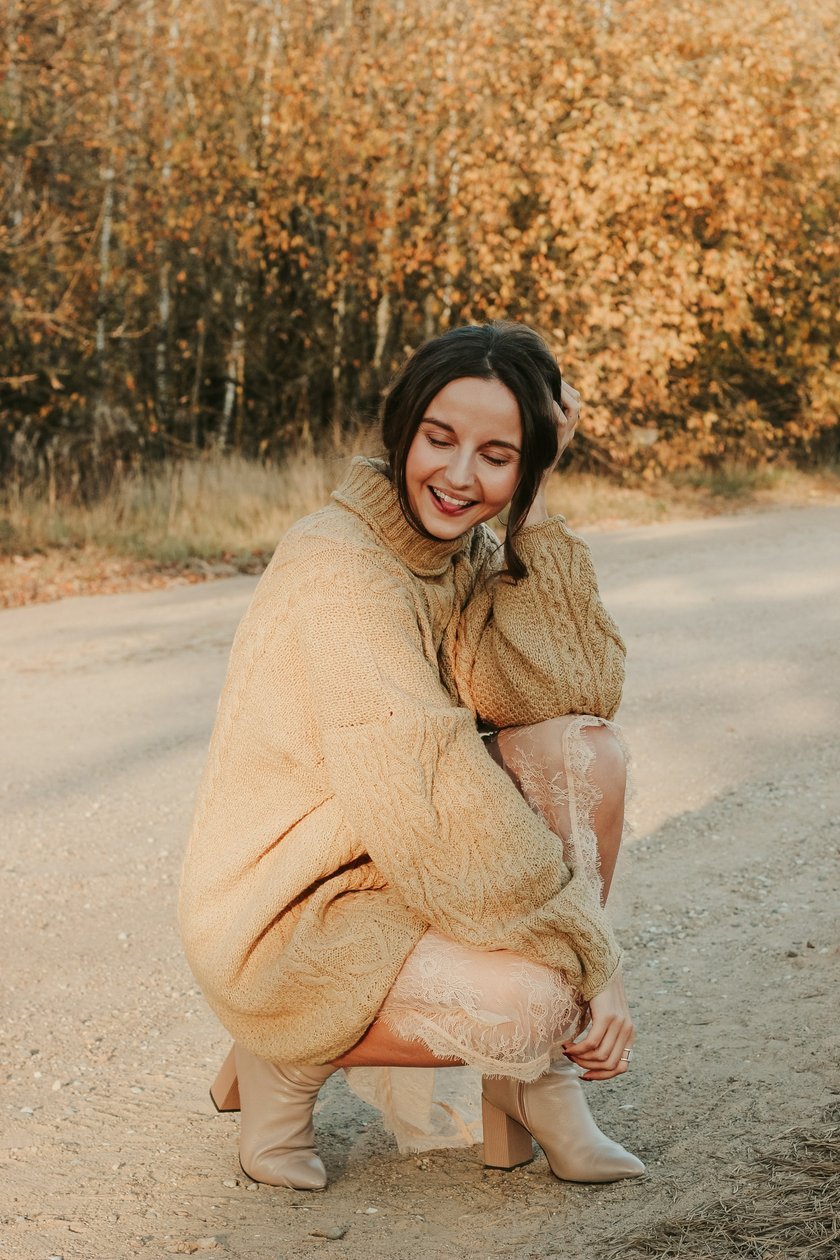 If you want to take great clothing shots but don't want to use standing poses, ask your model to sit sideways to you, lean over and touch his/her boot.
15. Sitting, facing the camera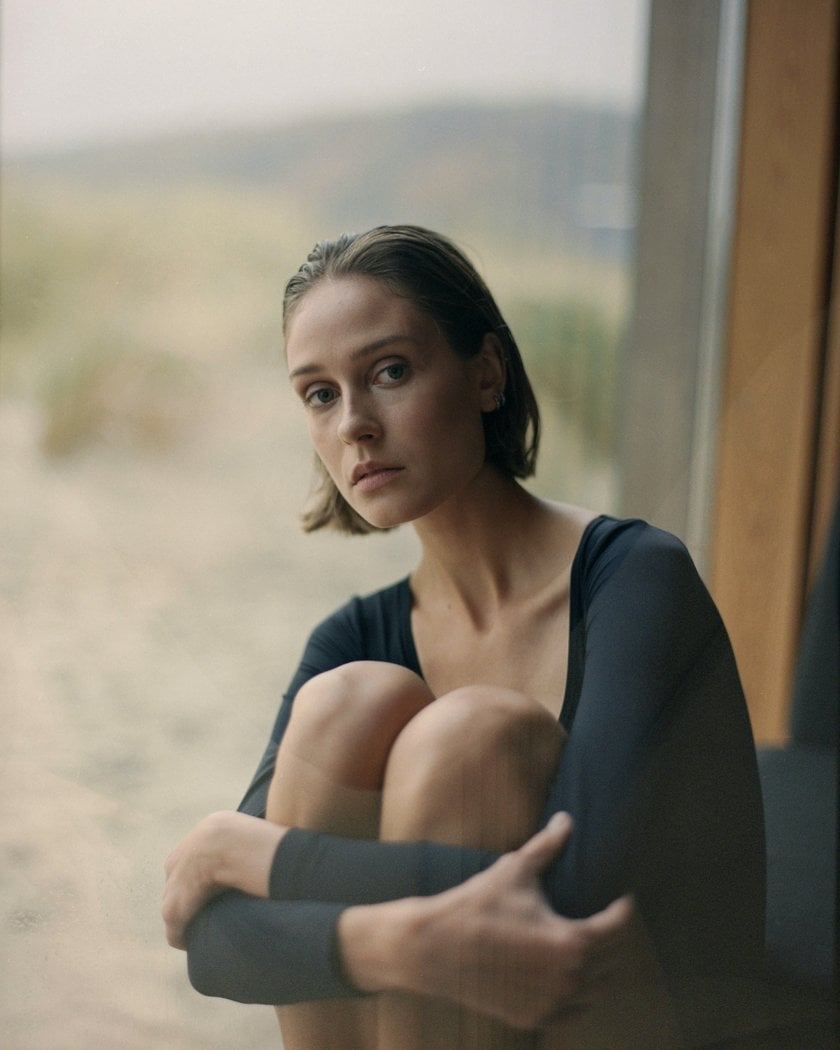 It is when the model is sitting facing the camera with her knees pulled up to her body. It may be transformed into cute modeling poses. The subject can hold on to her/his knees with hands wrapped around her face. Before taking the picture, point her/his chin toward the camera, so the picture will come out more refined.
When it comes to building a pose, the model's chin is very important. To emphasize the natural curves of the face and elongate the neck, always ask to keep the chin straight. This is the only way to get one of the best modeling poses.
Your subject doesn't have to stretch their neck out while posing: you only need to lift their chin slightly. This technique works regardless of the direction of head movement. So feel free to remind models if they forget about it when changing positions.
16. Sitting on a chair facing the camera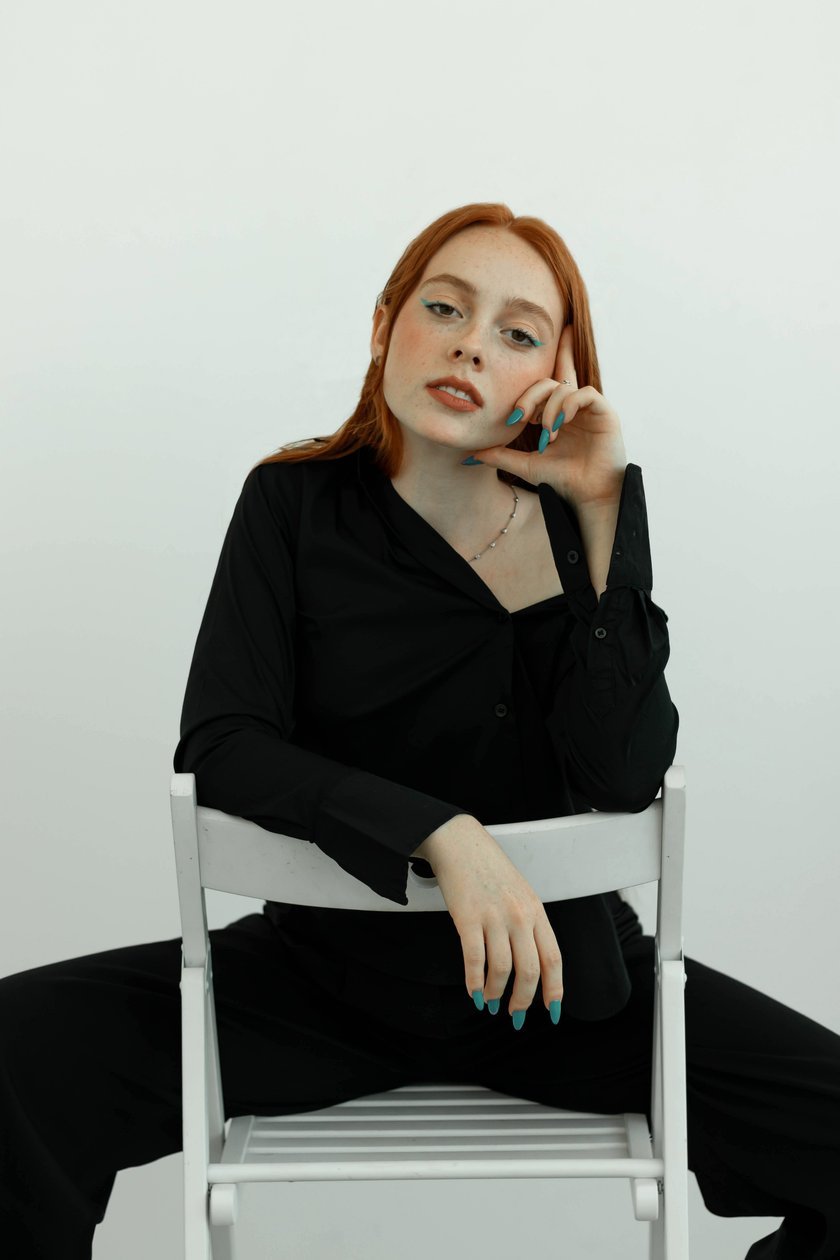 The previous pose can be spiced up a bit by asking the model to sit on a chair. Shoot the subject from different angles to find the best possible model pictures poses.
17. On tiptoe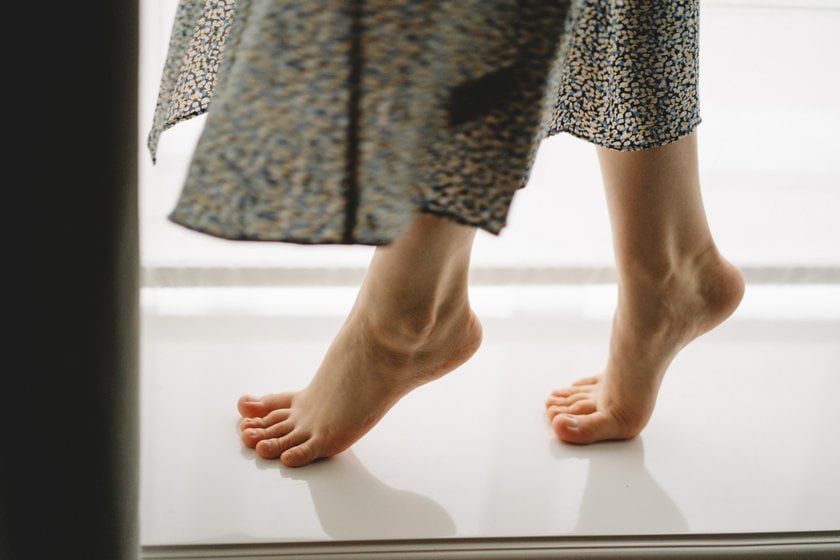 Ask the model to tiptoe in (if her shoes allow it) and you need to capture the moment at a short shutter speed. If the previous pose is not possible, you can ask the model to tiptoe with just one foot and play around.
18. Tattoos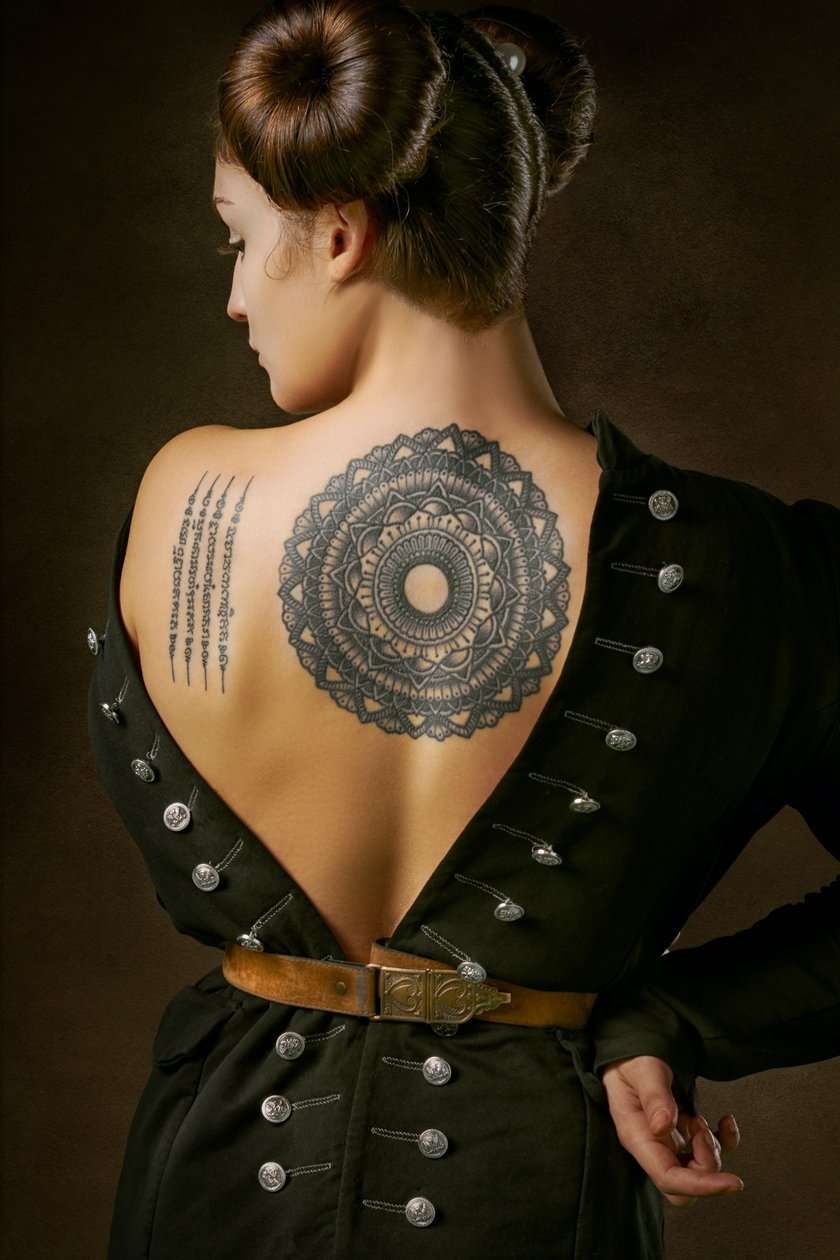 If your model has tattoos on visible parts of her body, accentuate them in model photoshoot poses. Remember that each tattoo tells a different story, so make sure the photo tells the story clearly and is not distorted. Take the picture under the right light and angles.
19. Сlassic pose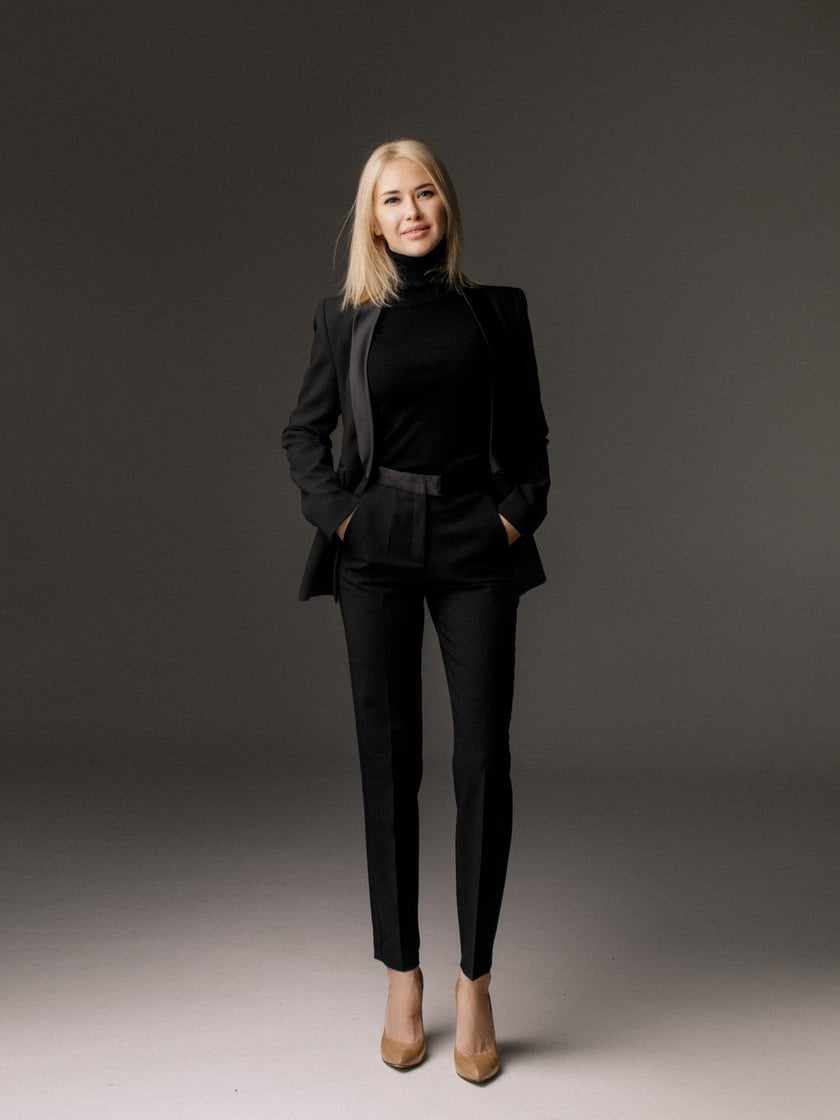 This is one of the high fashion photoshoot ideas. Full body shots are used in portfolios to give modeling agents (clients) an idea of the model's build. The poses for these pictures should fully emphasize all the advantages of the figure.
The model should turn her hips away from the camera, shoulders, and chest towards the cam. This simple technique will make the hips look slimmer with classic modeling poses. Professional models know that to look good in pictures, their poses must have some degree of asymmetry (for example, if one arm is straight, the other must be bent). This technique will create a feeling of relaxation and naturalness.
When the arms at the back are in full-body fashion model poses, the subject looks larger in comparison to the model whose elbows are apart. The breasts are taller and the abdomen is slimmer if the elbows are pulled back, exposing the breasts, and with the shoulders pulled back, raising the head slightly.
20. Jump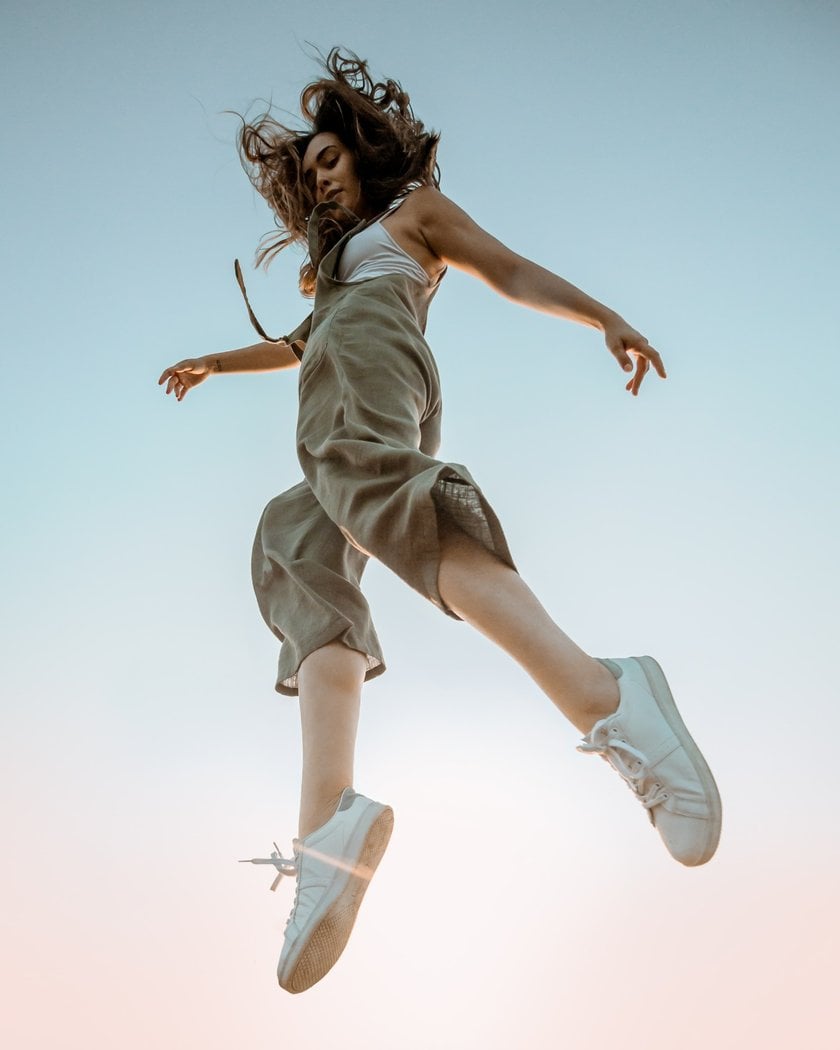 Classic fashion magazine poses that allow the model to literally float in the air. The technique depends on the specific idea and task (to jump up high and do something else at the same time). For example, tossing some object while maintaining an unconcerned facial expression. Light for the photographer - if your model knows how to dance, whether it's classical or hip-hop, ask her to show you some moves. Capture her with a fast shutter speed.
Some tips for easier posing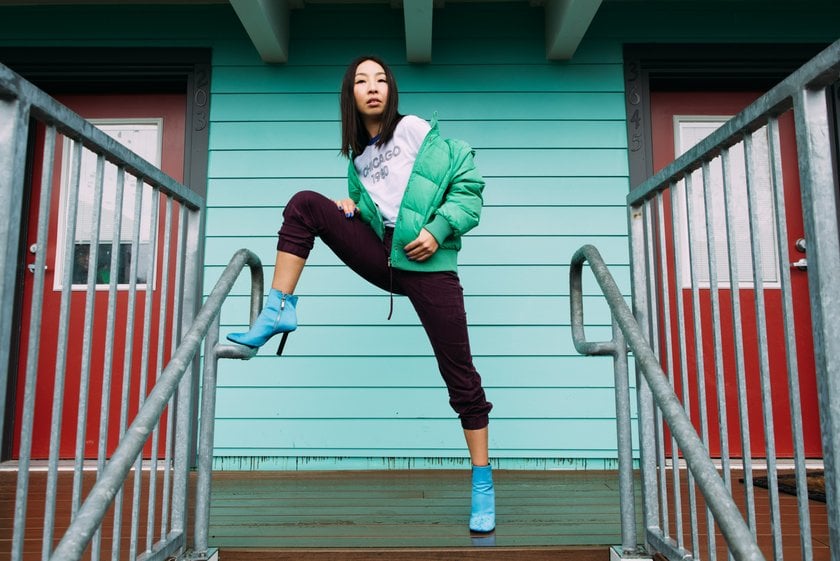 Here we've collected great tips on model poses for photoshoots that will help you build harmonious compositions for fashion photography. These tips will be useful for models and photographers alike.
Prepare in advance a list of references
When planning a photo shoot, first decide on the poses as samples. Then you won't need to waste time on unnecessary explanations, especially if the subject is not a professional. In that case, visibility is the quickest way to show how to properly impersonate a model. But even if you're working with a professional, references can save time.
Break the ice
The subject of the photo should feel comfortable. This is one of the most important posing modeling tips. Don't start shooting right from the doorstep, especially if you don't know the model, take at least a few minutes to talk. That way she or he won't feel like you're some stranger who decided to take her picture. Of course, you don't have to make it personal: the model just needs to relax in your presence. So by the time you pick up the camera, your subject will no longer look tense. Establishing a connection is an important step in getting the most out of your shoot.
Add motion for dynamics
Poses don't have to be static at all times. The movements will make the photos more dynamic and the pose less obtrusive. Posing while jumping is one of the most exciting. It may take several attempts of the model to get the shot, but it will be worthwhile if you do it right.
Before you start, be sure to remind the model to keep his/her face calm. Believe it or not, it can be quite difficult not to wrinkle in active motion. Count on spending a few more shots on this as well. If jump shots look too energetic for your taste, shoot natural movements instead of poses. Ask your subject to cross the street, twirl, dance, or jump. These movements achieve the same effect without looking too frantic. Be sure to use these modeling posing tips.
The subject has a role to play
Sometimes simple instructions are not enough to help the subject understand you. In that case, you can ask him/her to play a specific role. When the model is in a certain character, it will be easier to imagine what you mean and what kind of message you want the viewer to get. For example, a girl can be asked to be a princess or even an action heroine - feel free to choose your characters. It's okay if the model turns out to be a bad actress. Sometimes she seems more natural in motion than in a stationary pose.
Take casual photos
There's no need to try complicated poses if you're working with an inexperienced model, or the photos will turn out awkward. Make it feel like there is no camera with basic model postures. But since we all know that such naturalness is quite difficult to achieve, just keep the camera with you and manage to capture those honest moments. Take pictures of the model while she/he is just sitting, standing, or walking around during a break. You might even get better shots than staged ones. Always use these posing tips for models.
Of course, this method doesn't always work, editorial or high-fashion photography requires a lot of skill. But in most cases, casualness is good (especially when your model still needs to work on her form).
What photo editor should I use to process my footage?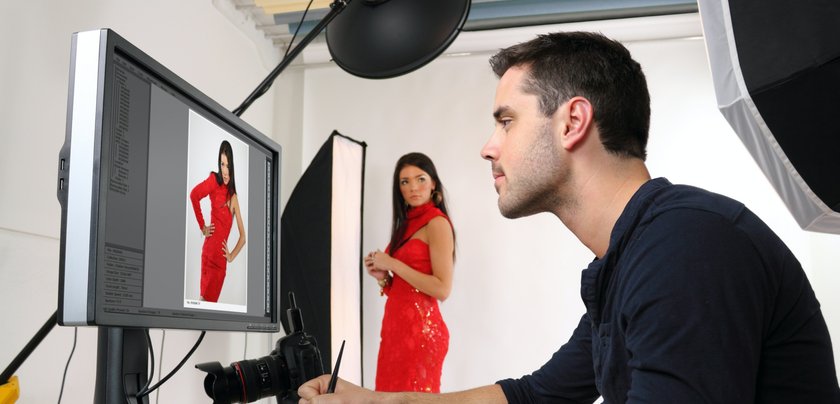 What can a photo editor do? Turn a good photo into a great one. It is often enough to remove minor imperfections, add contrast or make the color more saturated. Photo editors also help to remove unnecessary details caught in the frame: your finger or a bird flashed in front of the camera. The ability to lighten or darken your photo or its elements and change the color of your photo provides many opportunities for stylizing your final images.
Be sure to try the Luminar Neo photo editor. It is the latest product from Skylum. This program allows you to retouch portraits (even out skin, light up the face) and landscapes (change the sky, create a dark or warm atmosphere, give contrast, add sunlight), apply effects, and much more.
Concluding Thoughts
For the most part, models are responsible for creating poses to shoot. But ultimately, choosing which model photo shoot poses will be effective falls on the photographer — practice observation about which poses work best and which don't. In addition to taking pictures, read magazines and visit fashion sites regularly. Become familiar with different poses and memorize them. Building a solid visual foundation for modeling the best poses will also help you better orient your subject.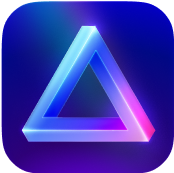 Advanced yet easy-to-use photo editor
view plans