Express your creativity and talent through HDR photography. What you need is a camera and Aurora HDR.
Since the emergence of photography in the early 18th century, the number of photographs taken each year has continued to multiply in quick successions; skyrocketing at the end of the 20th century. It's in the record that there are well over 3 billion camera-fitted mobile phones in the world today, and it was even revealed that one of the popular SNS platforms received over 5 billion photographs in a single month.
You'd record that there was a time when it took series of steps and processes for a captured image to be fully developed into an appealing or meaningful product; the darkroom processes felt like a normal thing back then –the wait and all. The technology back then placed a serious restriction on how photos were being taken and used.
Selfies and all the smarter, more innovative, and trendy options now utilized in image capturing all point to the fact that Digital Photography is indeed the new world of image creativity which we now live in.
According to statistics, It's been said that "…every two minutes, we take as many photos as those taken throughout the entire 19th century" –many thanks to Digital Photography; an advancement in technology which has, no doubt, brought tremendous progress to the photography domain.
Without any iota of doubt whatsoever, it's an established fact that Digital Photography is amusing. And would be even more amusing without the frustrating exposure issues that are often encountered especially when capturing scenes of extremely beautiful light or brightness. The camera lenses simply don't cope very well with the severe chemistry of light and shadow that often result in unpleasant effects of overexposures in images with bright light, or intense noise in dull light images. In many cases, reflecting the appropriate exposure of a scene is usually impossible.
Exposure Issues in Digital Photography
However disturbing these issues have been, it's not a mystery how they came to be. As a matter of fact, they can, in one sentence, be summarized as "the technical imperfections of digital photography, with specific reference to the effect of light exposures on camera lenses".
It has been established that the crystal clear visualization which the typical human eye effortlessly manages under extreme light exposure differences is completely impossible to some of the most powerful digital camera lenses in the world.
The Way Forward…
As it's with most difficulties that, one way or the other, give rise to their solutions, the exposure issues over the years gave way to the discovery and utilization of a photography technique known as the High Dynamic Range Imaging (HDR or HDRI). In plain words, the High Dynamic Range Imaging makes possible with differently exposed images, what has been impossible with a single image; thereby ensuring that every area of a scene is present in their optimal exposure, howbeit from different images. This is achieved by the digital combination of all the differently exposed images into a single photo in a manner that makes all those nasty overexposure and noise disappear.
"A remarkable result", you may say. It's however not the final step. All the information contained in the HDR image cannot be reproduced by regular display devices like the printer or monitor in a natural-looking way, hence the need for the Tone Mapping step that converts the HDR images into LDR (Low Dynamic Range), which may then be displayed via the appropriate devices depending on the targeted use. That is, it may either be displayed on a monitor screen or printed out.
Nowadays, the photography market abounds with a wide selection of HDR apps that are well suited for the divers kinds of HDR tasks we may want to accomplish. They include Aurora HDR, Photomatix Pro, Oloneo HDR, SNS-HDR, Full Dynamic Range tools (FDR tools) and several others. The FDR tools and Aurora HDR would be our primary focus in this discussion.
Full Dynamic Range Tools
Full Dynamic Range Tools or "FDR Tools" as it is so-called is quite an interesting one. The app runs on both Windows and Mac platforms. FDR Tools is generally available in two versions; "Basic" and "Advanced". The Basic is a Freeware while its "Advanced" is a Shareware with full functionality and without time limit. It, however, applies a watermark to resultant images.
FDR Tools is a typical HDR soft with moderate functionalities. Although its interface looks somewhat technical especially for new users, professionals are more likely to easily find their way around. The app features only basic options and does not include additional photo editing functions. Additional editing is usually done in another photo editing software like Photoshop CC, or its alternatives.
The app isn't really suited for amateurs. More so, it is strongly recommended that image capturing is carried out on a tripod as FDR Tools does not feature the de-ghosting tool with full knowledge of how to take HDR shots right. However, what the app lacks in the absence of "de-ghosting" is compensated for in its flexible Tone Mapping options. They include "Identity", "Simplex", "Receptor", and "Compressor".
FDRT, however, time-consuming does produce good quality HDR image which makes Aurora HDR a perfect alternative.
Aurora HDR: An Alternative to FDR Tools
Best described as the world's fastest, most efficient and highly intuitive Mac-only HDR soft on the planet today, Aurora HDR offers you all that the other HDR apps are lacking and more. It contains all the possible tools that are required to produce top quality HDR images. It also features single-click presets, native RAW support, support for layers, custom textures, and all other tools that make your HDR or photo editing tasks a lot easier.
By all standards, Aurora is indeed the most comprehensive, powerful and resourceful HDR photo editing app. Being a product of the collaborative work between Skylum and the world-renowned HDR photographer, Trey Ratcliff, it's no surprise at all that Aurora includes all the amazing tools and features.
Working within Aurora's work environment, you need not look to any other software program to help give your photo a deserving finishing; Aurora perfects all HDR and photo-editing effects in record time. It does an excellent job on a single image or image brackets as well. Aurora's de-ghosting and Tone mapping are incredible –giving you nothing short of mind-blowing results. Whether the shots were handheld or tripod-stationed, the app does fantastically well all the time.
In Summary…
Although FDRT features the Shareware and Freeware versions, the app still pales in comparison to the amazing features of Aurora HDR. More so, Aurora highlights a free unlimited time, trial version that gives you the flexibility and choice to test the apps creative features. The Standard and Pro Versions of Aurora are extraordinary. Aurora is one HDR-photo-editing app that represents both the present and future of ultra-modern HDR techniques like none other.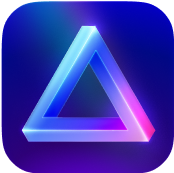 Advanced yet easy-to-use photo editor
view plans