Having emerged from the challenges of the extended COVID period, there's a renewed sense of wonder in the world, and it's the perfect time to embark on new adventures. And what better way than by exploring the wonders of Portugal?
Join us as we take a visual journey through eight captivating spots in Portugal, guided by the lens of Rui Gaiola @birdcageliving.
Starting with Ilhéu Vila França do Campo, a place of remarkable natural beauty that's steeped in geological history. This tiny island, nestled off the coast of São Miguel, is the result of an ancient submerged volcano's crater. Often regarded as one of the main tourist attractions on the island, its unique formation and crystal-clear waters make it a must-visit for anyone exploring São Miguel.
Lagoa do Fogo is not your ordinary crater lake; it's a breathtaking jewel within the Água de Pau Massif stratovolcano in the heart of São Miguel. Lagoa do Fogo is also one of the largest lagoons in the Azores archipelago. Its dramatic setting and pristine waters offer a unique glimpse into the natural wonders of this Portuguese paradise.
Venturing to the extreme northeast of São Miguel, you can witness The magic of the Arnel Lighthouse. The lighthouse started operating on November 26, 1876, making it the first lighthouse established in the Autonomous Region of the Azores. The views from here are nothing short of awe-inspiring, with the crashing waves of the Atlantic Ocean meeting the rugged cliffs.
You can explore Portugal's highest mountain range at Serra da Estrela on the mainland. This area is known for its rare and captivating landscape beauty, featuring dramatic mountain drops and serene heights that offer a profound encounter with silence. It's a place where nature's grandeur truly speaks for itself.
The enchanting Côa River originates in Fóios, Sabugal, in the Mesas mountain range, and flows through the Côa Valley, revealing ancient carvings in stone. The concentration of Paleolithic art here is remarkable, and these artistic treasures are in plain sight, adding a layer of historical significance to the natural beauty.
The Island of Pico, the second-largest in the Azores, is home to Portugal's highest mountain, also known as Pico. This imposing peak stands at 7,710 feet (2,351 meters) above sea level, offering a challenging yet rewarding adventure for those who seek to conquer its heights. The rugged, untouched landscapes here create a truly immersive experience.
Poço Ribeira do Ferreiro is one of the most beautiful places on Flores Island, having picturesque waterfalls and pools well surrounded by lush greenery. The picturesque waterfalls and pools are set amidst lush greenery, and paint a picture of serene tranquility.
A prominent peninsula on the island of Madeira, Ponta de São Lourenço's main natural characteristics include rugged cliffs, unique volcanic rock formations, arid landscapes, and stunning coastal views. It's a place that offers a glimpse of the untamed beauty of Madeira.
From the lush forests of São Miguel to the dramatic heights of Serra da Estrela, the charm of Portugal beckons.
What cities would you like to visit on your next adventure? Follow Luminar Neo on Instagram for more travel and photography inspiration.
More About Rui Gaiola
Born and raised in the picturesque countryside of Portugal, close to Serra da Estrela and far from the hustle and bustle of big cities, Rui Gaiola is a talented photographer with a unique connection with the natural wonders of Portugal. He is an outdoor and travel photographer, content creator, and trusted guide at @everlong_adventures. Check out more of his photography here.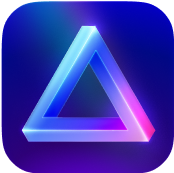 Advanced yet easy-to-use photo editor
view plans