In photography, your portfolio is your calling card, your visual résumé that speaks volumes about your skills and style. For professional photographers, a well-crafted portfolio is an essential element of success. But even hobbyists would rather have their creations properly organized.
This article will explore the essential steps and tips for creating a captivating photography portfolio that makes a lasting impression. Before we dive into the practical steps, let's acknowledge the dual importance of digital presentation and physical prints in the portfolio world.
In the digital age, having an online portfolio is a must-have for every specialist. It is extremely significant for those who work in visual art, like photography, so potential clients will see what they deal with. That is why many AI-based photo editing tools, such as Luminar Neo, perform consistently across various images, ensuring uniform results for cohesive portfolios.
At the same time, the beauty of printed photography collections should not be devalued. The following article will introduce you to both ways of creating a perfect portfolio.
1. Understanding Your Target Audience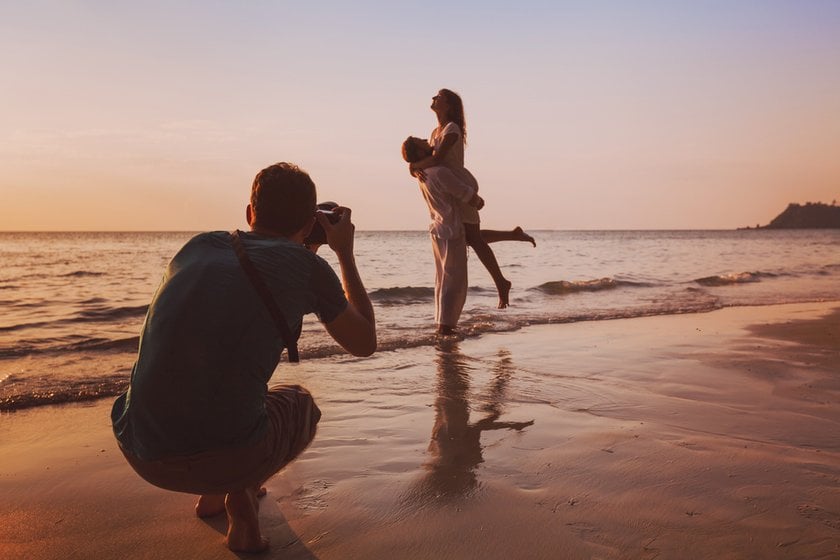 Even if you are a hobbyist, organizing a portfolio means that your photographic art is not only for yourself and about yourself anymore. There is a public to which you will show the world through your lens.
Are you going to have a personal exhibition in the future? Then, your target audience is people passionate about photographic artistry from the perspective of the genre/genres you work in, who know the trends and tendencies within this realm, and who can read the message you are trying to transmit with your photos.
Understanding the target audience is even more complicated for professional photographers because money enters the game. Knowing who your current and future clients are is required. It would be best to determine what they are ready to pay for and why. If you don't have a marketing team, you must expand your knowledge base on offer and demand on the modern photography market before you even start composing your portfolio.
2. Selecting Your Best Work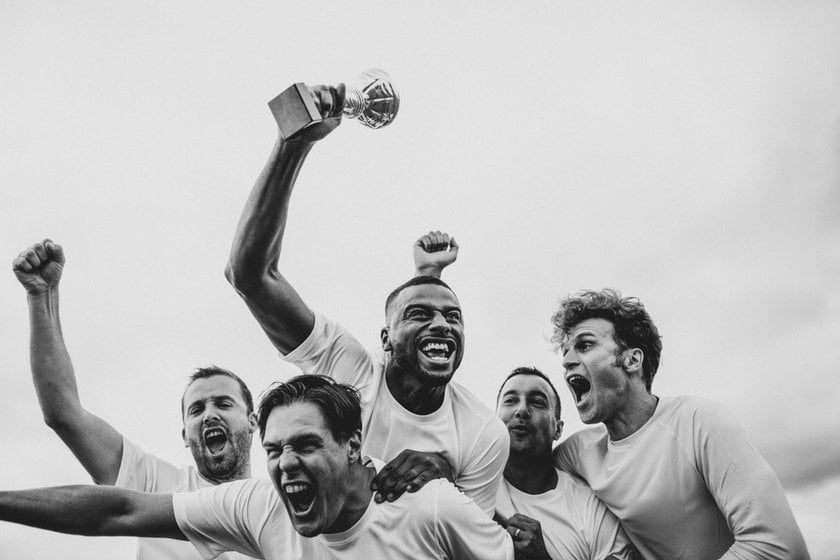 Quality always trumps quantity. Your portfolio should showcase your strengths, so select your best work ruthlessly. Aim for diverse images demonstrating your versatility while maintaining a consistent quality standard.
Your portfolio should tell a story or create a visual journey. Carefully consider the flow and arrangement of your images. Pairing images that complement or contrast effectively can create a compelling narrative.
That is why having good photo editing software is paramount. Efficient tools, such as Luminar Neo, will not only help you get rid of obvious drawbacks in your pictures but will also bring your photographic artistry to a brand-new level, highlighting your unique vision and style.
3. Sequencing And Organizing Your Portfolio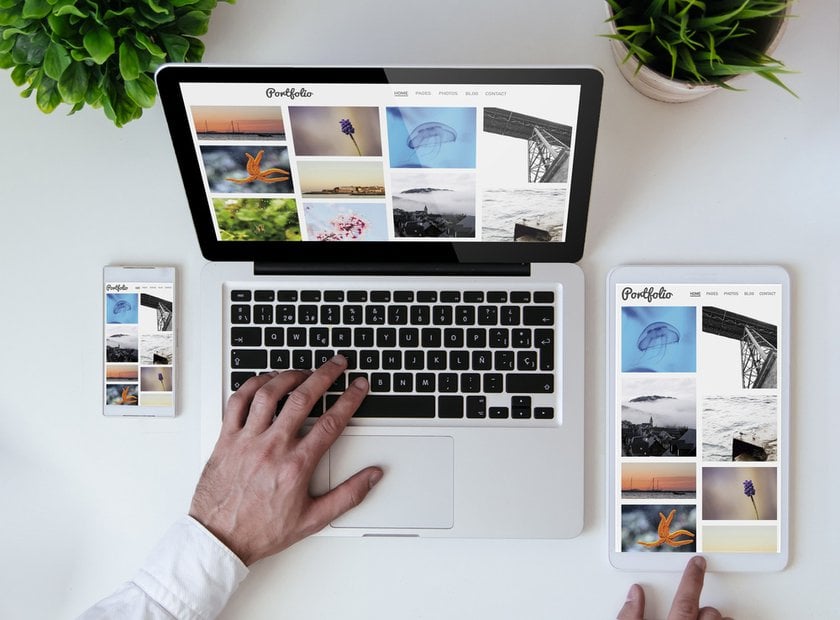 A harmonious portfolio is the key to your success as a photographer. Why should people choose you over thousands of other photographers? Answer this question without words with your portfolio. Let it speak for you. A consistent, atmospheric, and stylized portfolio will be more profitable against the background of less consistent competitors.
Digital Portfolio Considerations
Choosing the right platform or website builder tailored for photographers is crucial for a seamless online experience. First, look at whether the digital layout is convenient for you. Be bold and monitor feedback from other users. Budget is not a key factor in this case, but you still can and should explore discounts and special offers on the market.
For instance, Slickpic offers a generous discount of -33% on their Portfolio website until September 2023. Use this opportunity to start building your ideal portfolio. Regardless of whether this is your first project or you already have portfolio creation experience. With our partner's help, you can improve your work's presentation and attract more audience and potential customers to your business.
Preparing Photos For Print within Your Portfolio
In certain settings, printed portfolios hold a unique charm. Ensure your printed images are of high resolution and color-calibrated for accuracy. Regarding paper selection, you have options like glossy, matte, and specialty papers. Additionally, explore binding methods and portfolio book designs to make your printed portfolio stand out.
It might seem difficult for those who have never dealt with the printing industry to capture these nuances, but don't worry. Some specialists are ready to help you print out your portfolio. For example, Saal Digital offers a fantastic deal, providing -20 €/$/£ to our customers for printing photos. You'll get insightful advice on photo quality and format, templates to print, and more. Creating an old-school project to promote your work is a great opportunity. It worked before and is popular now. Printed photos have charm and depth, so why not use this to your advantage?
4. Incorporating Personal Branding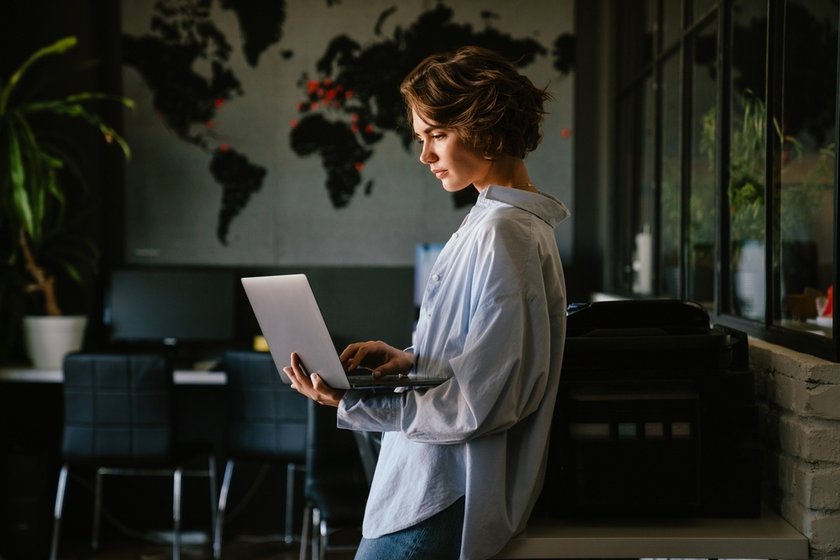 Your photography portfolio is not just a collection of images but a representation of you as a photographer, so pay attention to branding, especially if you are a pro or consider becoming one.
Start with a logo. It can be a simple monogram, a stylized symbol, or your name creatively designed. Your logo should be visible on your website, business cards, and other promotional materials. It not only adds a professional touch but also helps to recognize your brand among others.
Consider investing in a custom URL for your website. A personalized domain name, ideally your name or a variation that reflects your photography niche, adds credibility and memorability to your online presence. It also makes it easier for potential clients or collaborators to find you.
Maintain consistent fonts, color schemes, and design elements across your website and printed materials. This consistency reinforces your brand identity and creates a sense of reliability and professionalism.
5. Getting Feedback And Refinement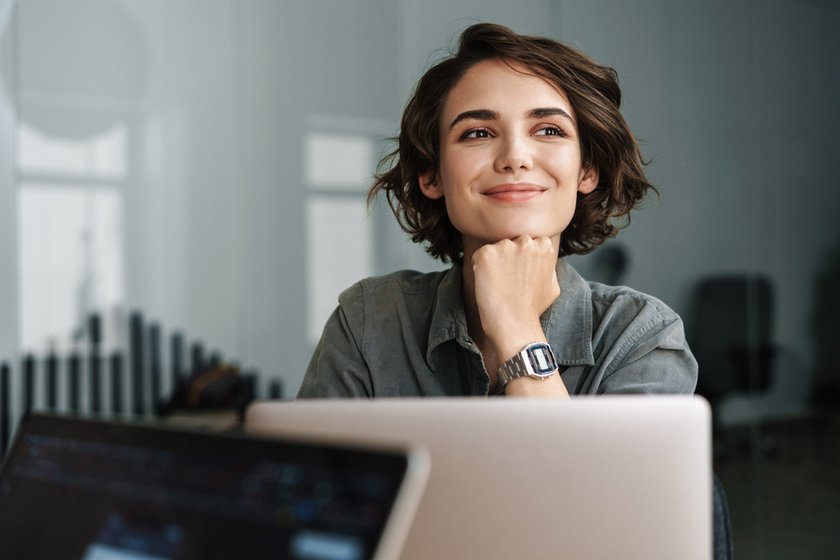 Your work will naturally evolve as you gain more experience and style development. Embrace this evolution, and be prepared to update your portfolio regularly. Creating a portfolio is not a one-time thing. It is a process that lasts as long as you work in this field.
Be Inspired By The Works Of Colleagues
Photographers should engage in collaborative efforts consistently. The act of seeking an external perspective to enhance your body of work is integral to your growth as an artist and professional. Therefore, consider contacting individuals, such as fellow photographers, mentors with greater experience, or prospective clients, to solicit constructive feedback.
These external input sources can provide valuable insights you may not have considered. They can pinpoint areas in your work that could benefit from improvement and affirm and validate the strengths inherent in your portfolio. It is paramount to consider the opinions and perspectives of your current and potential audiences. Their feedback is a crucial gauge of whether your art continues to resonate with them or if there is room for adaptation and growth to remain professionally relevant.
A 7-day Free Trial of Luminar Neo with No Obligation
Get it now!
Throw Away The Excess
Your skills evolve, your artistic vision changes and your portfolio should consistently reflect these changes.
Refining your portfolio is a multifaceted endeavor beyond merely incorporating new pieces of work; it also encompasses the critical aspect of curation. Maintaining its focus and cohesiveness is paramount as your portfolio continues to expand and evolve. It entails the selective removal of images that may have lost alignment with your current artistic style or overarching vision, ensuring that your collection retains its freshness and relevance.
Essentially, envision your portfolio akin to a meticulously curated art exhibition, where each piece plays a pivotal role in shaping and contributing to the broader narrative it seeks to convey. Just as a curator carefully selects and arranges artworks in an exhibition to evoke a particular thematic or emotional resonance, so should you meticulously curate your portfolio to communicate your unique creative journey and perspective.
Bottom Line
A photography portfolio is a dynamic tool for growth, reflection, and seizing opportunities. It serves as a bridge between your vision and your audience's perception. Always continually update and consider digital and print mediums to maximize your portfolio's potential.
Use modern technologies to create a truly valuable portfolio that will bring you profit. Luminar Neo will help you with photo quality, and our partners Slickpic and Saal Digital will help you organize the portfolio and its printing. Take advantage of the opportunity to optimize your work and attract more potential customers.
As you embark on your journey to create the perfect portfolio, remember that photography is not just a profession but an art form that allows you to share your unique perspective with the world. Embrace the process, refine your skills, and let your portfolio shine.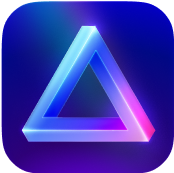 Advanced yet easy-to-use photo editor
view plans