Get the most from shooting and converting your photos to HDR. Read to discover how to do this.
Judging by the trend and chain of evolution in photography, it's no doubt that the "High Dynamic Range" technique (also known as HDR) has indeed come to stay.
From the beginning stages of digital photography, ever before the concept of HDR technology was eventually discovered, photographers and digital artists were already making remarkable progress with digital photo enhancement in an incredible manner. What they did, and still do, was to have several photos opened in a photo editing environment like Photoshop or FX Photo Studio (Skylum Creative Kit). These several photos which they opened constituted of several images of the same scene but having different light exposure values. The images were then blended using the software's Layer Masks.
During the blending, they decided which of the photos to use for each region of their resultant image. By so doing, they had absolute control over highlights and shadows, and could restore the appropriate detail that was lacking in the result. So in a way, we could say that the HDR technology has long been in existence ever before its official announcement. The manual technique earlier described later got well-known, and is popularly referred to as manual blending or the "extended dynamic range technique" (XDR).
Having been in existence for quite some time now, in different forms, fragments and names, HDR only became officially so called less than two decades ago, and has since being undergoing series of improvements and upgrades. Some notable HDR apps include Exposure Fusion, Photomatix, EasyHDR and Aurora HDR. For the purpose of our discussion, we shall be examining Exposure Fusion; its best alternative, Aurora HDR, and the features that qualify Aurora to stand tall among others.
Exposure Fusion
Fusion is unique. It gives users the flexibility of enhancing image details as well as the local contrast in a remarkable manner. As is the case with most High Dynamic Range soft, best results are attained when you process multiple images taken at the same scene but of different light exposures. The app also permits the processing of a single photo in JPEG, TIFF or RAW formats.
Exposure Fusion highlights a few more options that are not found in a number of its contemporary. One of which is the "exposure-merging and processing options"; the app offers users the choice of employing either HDR or Summation approach.
More so, Fusion's Batch Processing allows for the processing of a series of images in "auto mode" by helping to apply the same parameters to each photo merge.
In the app's window, users have the flexibility of selecting the source and destination directories of their choice; number of images in each merge; input and output file types; method of processing. Batch Processing makes use of these parameters, and saves the file on exit from the application and restored at the next start. These parameters can always be changed by the user.
Exposure Fusion can be summarized by its key features, namely:
The summation operator (2 exposure fusion modes)
HDR operator (6 tone mapping modes)
Batch processing
Post processing tools (horizon, level, crop, resize)
Fusion's amazing features nonetheless, the app is somewhat limited and often require other apps like SNS HDR, Adobe Photoshop, Lightroom or Aurora HDR for a perfect finishing when handling complex tasks.
Aurora HDR: A Perfect Alternative to Exposure Fusion
The popular saying; "not all fingers are equal", comes to play in an attempt to describe Aurora HDR. Aurora is a Mac-only app, courtesy of the collaborative work between the HDR photo-app giant, Skylum, and the world's most famous HDR photographer, Trey Ratcliff.
Aurora HDR is super-fast and highly efficient. It features a rich compendium of ultramodern tools and options that are designed to give you an enhanced HDR-photo-editing experience in simple mouse clicks. Like Exposure Fusion, and more, Aurora allows users to perform major enhancements even on single photos and offers the flexibility of using its one-click presets to get instant and amazing HDR results. The app can also be used exclusively as a photo editing app without having to deploy any of its HDR tools.
A Closer Look at Aurora HDR
Being an app that comprises of all the imaginable tools you could ever require for your HDR tasks and more, Aurora is highly intuitive, easy to use and guarantees top-quality result in every task. The app is designed in such a manner that it helps you attain perfection on every task –in an extraordinary way.
Some of its tools include incredible one-click presets, excellent support for Layers, native RAW support, custom textures, and so much more… all designed to not only appeal to users, professionals and hobbyists, but also make every moment spent with the app a pleasurable one.
What Makes Aurora HDR a Perfect Alternative to Exposure Fusion
What more could you possibly wish for in an app that delivers to you picture-perfect HDR results in no time? Aurora HDR offers you a unique selection of tools that you won't find in any other HDR soft. Its spectacular combination of Skylum's proprietary tone-mapping algorithm and Trey Ratcliff's astounding photography acumen is out of this world. Little wonder you get top-quality, realistic HDR results in record time.
Professional photographers, digital artists and hobbyists, irrespective of their skill level, who have taken advantage of Aurora, have recorded outstanding results in all their tasks.
Even more fascinating is the fact that Aurora HDR highlights an exceptional layer system that supports the use of original exposures as source images, custom textures and blend modes. The app's brushes Image Radiance, vignettes, masks, lighting, and more, have helped users, Professional photographers, digital artists and hobbyists, irrespective of their skill level, achieve remarkable artistic vision.
Another extraordinary feature that stands Aurora HDR out of the crowd is that it works as a standalone app, as well as plug-in to Adobe Photoshop, Lightroom and Apple Aperture. It also functions as a Photos for Mac extension. Aurora HDR essentially does great anywhere photo editing is concerned, and can be downloaded for free in demo version.
In Conclusion
Aurora HDR runs on a similar system requirement with Exposure Fusion except for the fact that the later works exclusively on the Windows OS.
Aurora is Mac-only; a unique feature that has helped place it as the No. 1 HDR imaging app available to Mac users –another reason why real photographers, digital-image artists and hobbyists should lay aside big-bucks for an iMac computer.
Pocket-friendliness and app-utility is an important factor to consider when making a pick. Aurora is a combination of several apps in one, yet it's available for $39.99 for its Standard version, and $99.99 for its Pro. Ridiculously low prices when you consider its numerous features. Skylum also features a free version of Aurora that enables you test all the app's primary tools for as long as you like.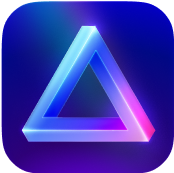 Advanced yet easy-to-use photo editor
view plans