How to take shots and always get great results in photo editing? The answer is using Aurora HDR.
High Dynamic Range imaging (also known as HDR) is fast becoming a major game-determinant in the photo-editing domain for creating professional-quality HDR photos. With a photo-world that's abundant with loads of software application, free and paid, there's quite a little bit of competition (for attention) that characterizes the photo-cosmos.
The HDR imaging technology is stunning; making it possible for you to now capture light exposures across varied spectra. Indifferent of the light intensity or exposure, High-Dynamic-Range Imaging uniquely reveals your photo's luminance and gives it a quality that's as close as possible to what the eyes can naturally perceive.
More on High Dynamic Range Imaging
Camera lenses, you see, at their best, capture LDR images (Low Dynamic Range images), which is what accounts for the relatively not-as-bright photo or too-bright photo of a camera shoot. In other t overcome these photo-shortcomings, the HDR technology was born. A perfect capture of the elegant rays of the sun at twilight, for example, is now possible.
HDR imaging technology requires that an image is shot under different light exposures, then merged together by means of a specialized photo app also known as an HDR app.
Photo-editing software companies like Oloneo or its alternatives are awake to the reality that the fast-paced ongoing HDR-revolution in the photo-world isn't one to be handled with kid gloves.
There are big players in the 'photo game', both existing and emerging, who not only understand the value of a feature-rich HDR application but also know how to efficiently package and deliver these contents to users. Examples of these apps include Aurora HDR, HDR Projects 4 and several others.
HDR Projects 4
Despite trending opinions on how the cost of a photo app equals its competence, you need not spend your hard-earned money on photo-editing apps to create exceptional quality images. HDR Projects 4 is a fantastic standalone app for beginners, as well as intermediate or advanced users.
It can also be used as a Photoshop or Lightroom plugin for advanced photo editing purposes. The app offers superb high-dynamic-range imaging solutions for a one-time purchase fee of $200.
A Quick Glance at the HDR Projects 4 App
HDR Projects 4 has been around for not too long. It nevertheless features quite some interesting tools. Running on both the Mac and Windows OS, the app offers a simplified and efficient approach to working your HDR images.
Its plugins offer a seamless switch for photographers, digital artists or users who are already used to the Photoshop, Lightroom or Photos workspace.
HDR Projects 4 is undoubtedly a great app with lots of controls and options for adjustments. It however lacks in a couple of preset settings when compared to an app like Aurora HDR. Another major limitation is its small interface which makes it quite difficult even on a device like the 4K UHD monitor.
Besides these limitations, HDR Projects 4 has quite a lot of potentials as it remarkably helps users to create lovely, natural-looking HDR images. Its unique editing toolset and plugin compatibility with other software makes it an easy go-to tool for High-Dynamic-Range photo editing tasks.
Many choices abound for professional photographers and digital artists when selecting the best app for their HDR tasks. HDR Projects 4, unique in its own way, nonetheless has alternatives; one of which is the Aurora HDR.
Aurora HDR: A Perfect Alternative to HDR Projects 4
Like HDR Projects 4, Aurora HDR has been around for not so long a time. It, however, boasts of a whole lot of fantastic toolsets, features, and options that make it undeniably the best High Dynamic Range imaging app for Mac users.
Being a joint project of Macphun, and the world's renowned HDR photographer, Trey Ratcliff. Aurora HDR is functionally and characteristically an embodiment of all that's missing in most HDR imaging apps, and more!
Some Stunning Feature of Aurora HDR
The app features a simplified easy-to-use and highly resourceful HDR-imaging workflow that's well-suited for photographers, digital artists or hobbyists, irrespective of their skill level.
Aurora HDR is 'self-sufficient'. Besides its plugin-compatibility feature, Aurora does not require any software like Lightroom, Photoshop, and the likes, for support. It is indeed an all-in-one High-Dynamic-Range photo editor.
Additionally, Aurora HDR is the first of its kind with a high-quality, superfast & comprehensive native RAW support, stunning HDR photo effects, great adjustments, and more. It unreservedly offers you the freedom to easily create your most astounding HDR photos in moments.
Aurora HDR Customer Support
Aurora's simplified, self-explanatory and ease-of-use nature, nonetheless, is backed by a prompt and highly efficient customer support is. Aurora HDR isn't the only app that's backed by a decent and dedicated customer support, and even available for free download as a free trial. Unparalleled, premium quality, support service is characteristic of all Macphun's apps.
What to choose?
The app features a state of the arts tone-mapping algorithm, super-quality presets for all HDR styles, multiple layers with blend modes, Aperture, Photoshop & Lightroom Plug-in support, Pixel-perfect HDR noise reduction and so much. Not only is Aurora HDR a masterpiece HDR imaging-app, it is custom-made to transform your different-spectra images into amazing HDR masterpieces.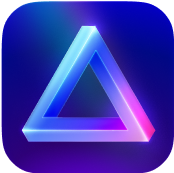 Advanced yet easy-to-use photo editor
view plans